The original masterpiece.... Like many fans, I first saw this on pan & scan VHS and was immediately hooked. Although viewed through contemporary lens, I am sure it seems outdated and predictable, but at the time it was pretty mesmerizing and cutting-edge compared to the slasher fare we were used to seeing. Like Halloween, for many of these locales, you will see I have visited multiple times, so you can see the changes throughout the years, enjoy!
After the opening credits nightmare, the film starts off at John Marshall High School at 3939 Tracy Street. This school was used for exteriors in two scenes.
Tina's house is located at 612 Milwood Court in Venice, California. The backyard as well as the alley behind the house were featured in the film. Although the backyard has changed drastically, the alley and exteriors are essentially unchanged.
The police station is actually a Los Angeles Public Library located at 4951 Santa Monica Boulevard. The exteriors were featured in three different scenes, including one of Nancy's nightmares.
For Nancy's walk to school, we are back in Venice, this time around 1622 Glyndon Avenue. Per the audio commentary, this is near one of Wes Craven's former residences.
The Evergreen Cemetery is located at 204 North Evergreen Avenue. The cemetery was also used in Nightmare on Elm Street Part 3: Dream Warriors.
The Katja Sleep Institute is located at 15600 Mulholland Drive in Los Angeles.
Springwood is apparently home to the Venice Canals! This area is adjacent to Venice Beach.
Glen's house is located at 1419 North Genesse Avenue in the Hollywood area.
And finally Nancy's house is at 1428 North Genesse Avenue.
In addition to set-jetting, I also collect movie props and wardrobe. One of my favorite pieces is the original set door from the first Nightmare on Elm Street film. Although it is only the top half, it is a true treasure to have this in my collection!
I've had the pleasure of meeting many of the cast over the years: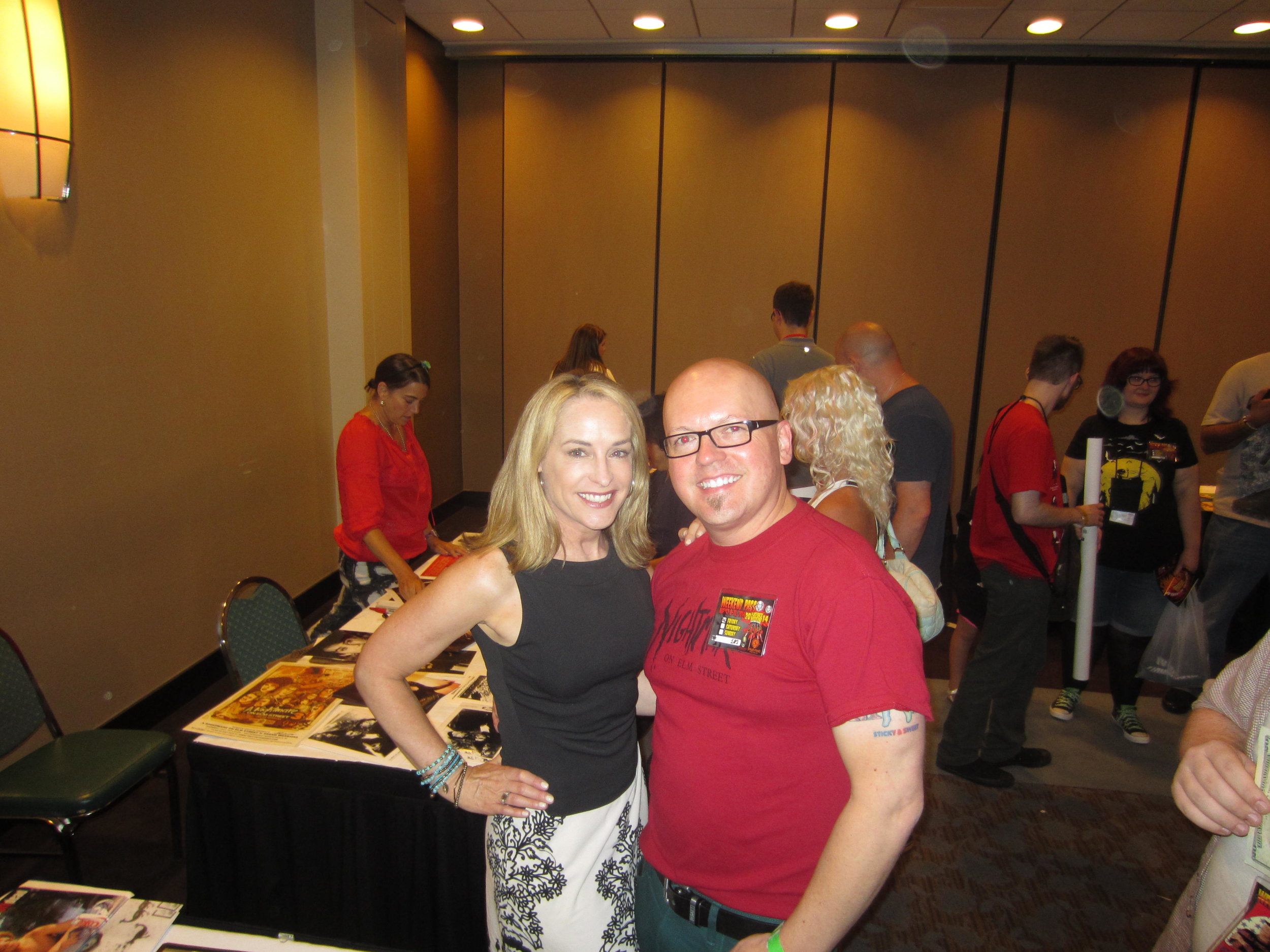 One of the most amazing movie experiences of my life was watching the original Nightmare on Elm Street on the big screen with these two lovely ladies right in front of me. In particular, the scene where they are sitting on the couch together in the movie while sitting on a couch in front of me inches away was truly surreal.