My first Bond was Roger Moore, so he will always have a special place in my heart for the 007 series. I had been in the San Francisco area a couple years ago, but hadn't gotten around to doing a page for it yet. Sadly, we lost Moore this week on May 23, just one day shy of the 32nd anniversary of the release of A View To A Kill. These locations, of course, are most of the California-based ones, but for a look at the international locations, be sure to check out the Movie Tourist.
Our first location will be the Fisherman's Wharf in San Francisco. Agent Chuck Lee is working undercover at Tarantino's Restaurant, located at 206 Jefferson Street.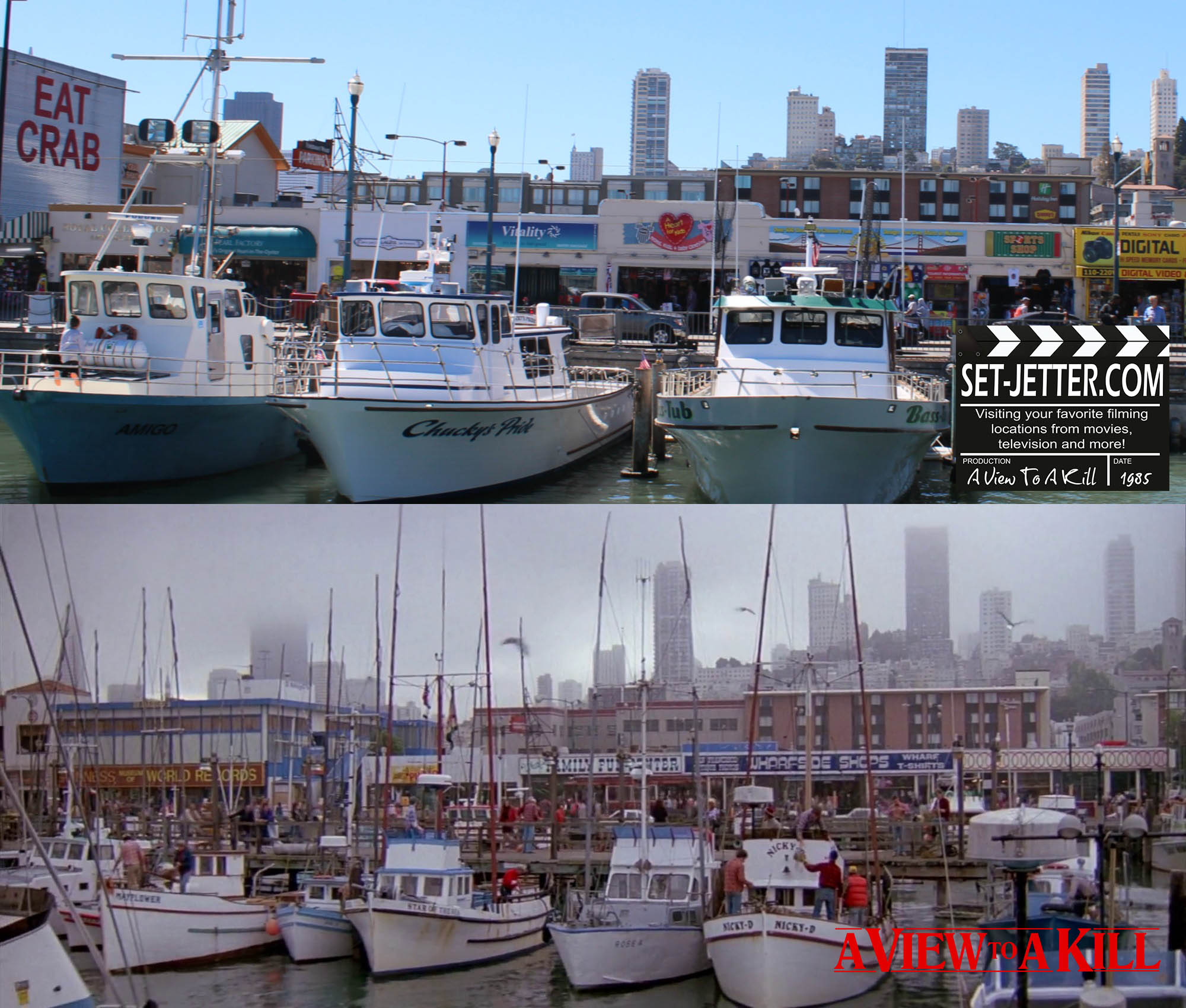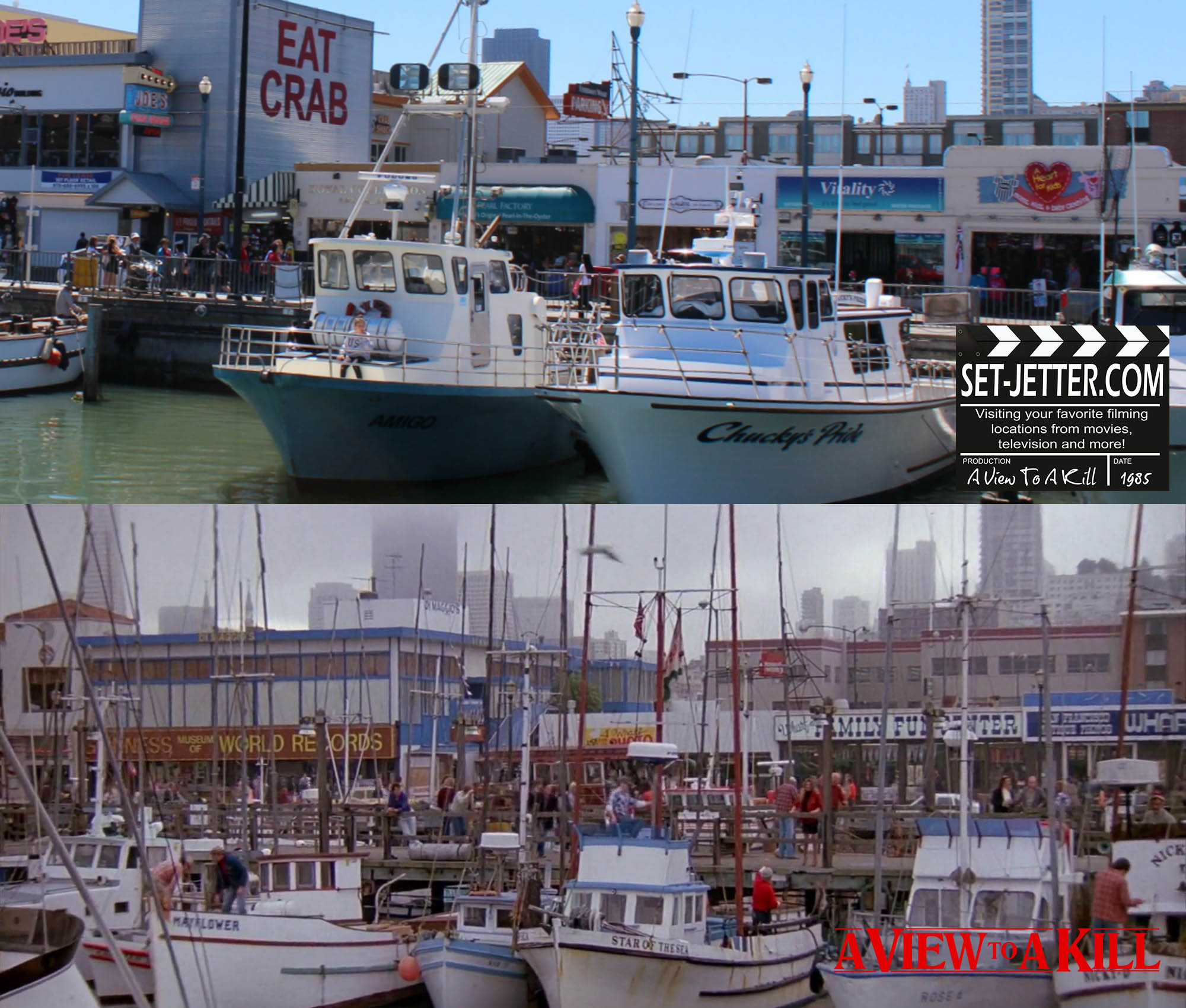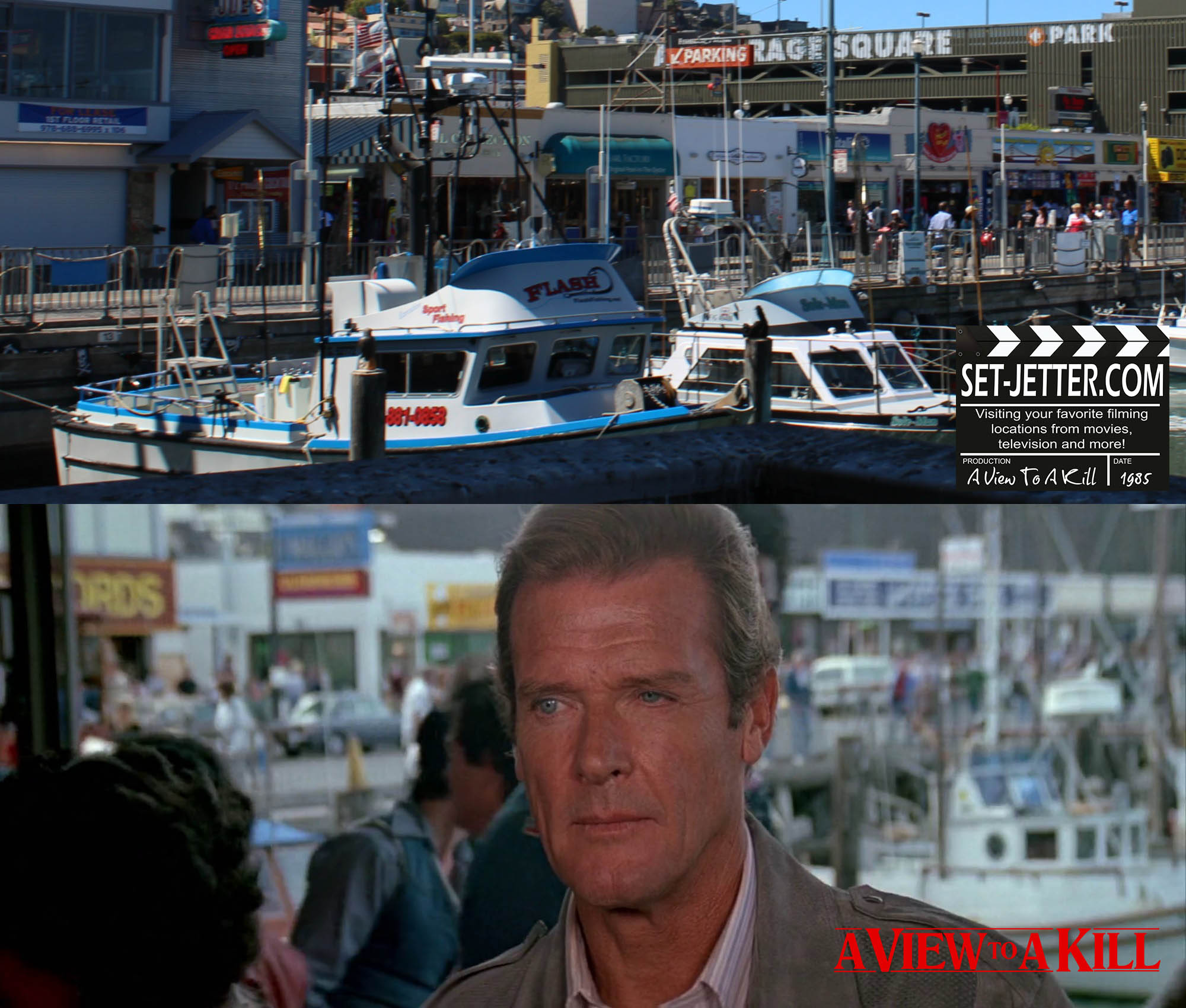 Lee and Bond walk up the dock. Most of the buildings in this area are the same.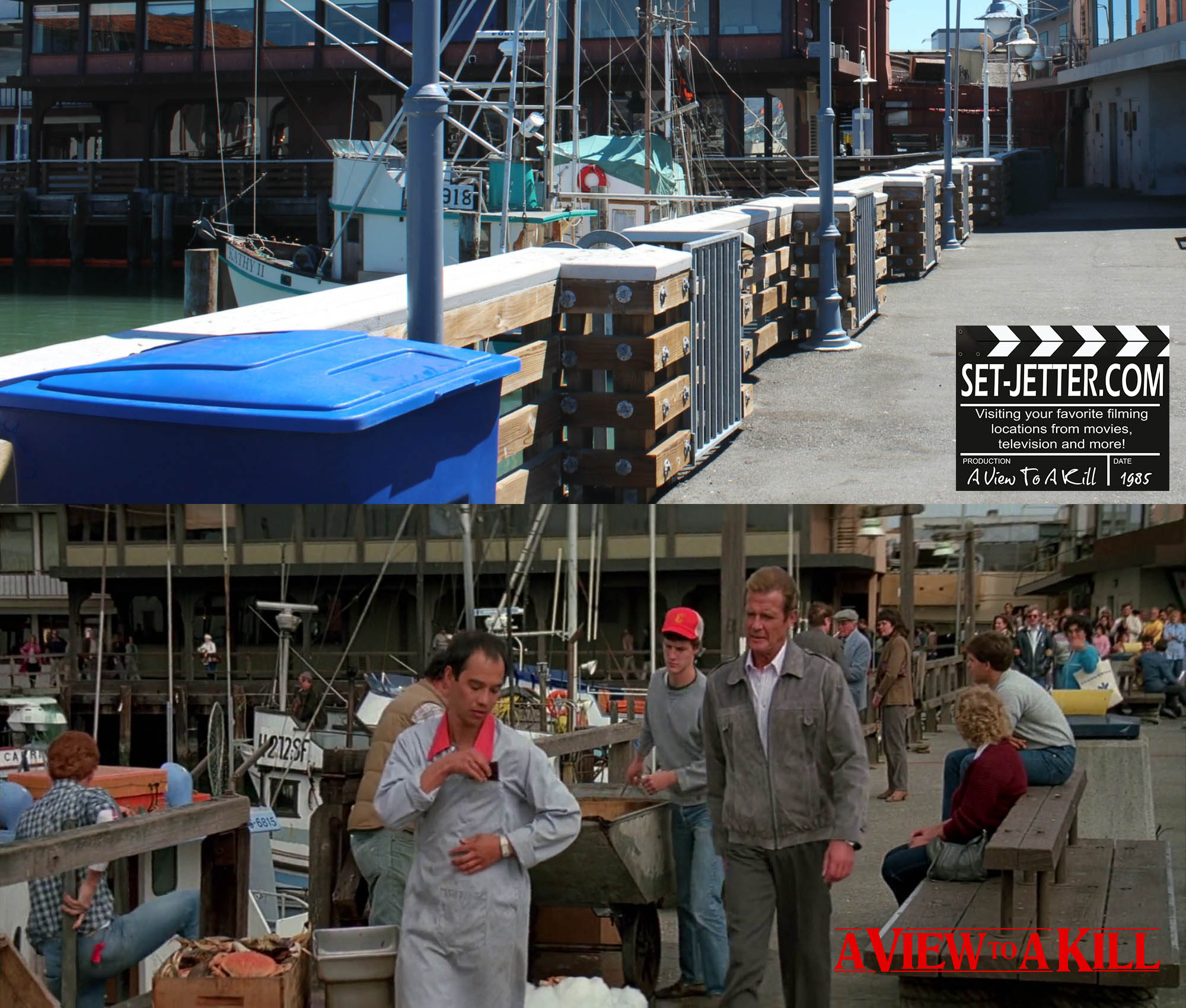 Next up is City Hall, located at 1 Dr Carlton B Goodlett Place in San Francisco. This exterior has been used in many movies, most notably Invasion of the Body Snatchers (1978) and Foul Play.
The interior has also been used frequently, but is most famous for the final scene in Raiders of the Lost Ark.
Bond follows Stacey Sutton (what kind of Bond girl name is that?) to her home. The mansion is the Dunsmuir House, located at 2960 Peralta Oaks Court in Oakland, California.
Also seen in Phantasm, So I Married An Ax Murderer, and Burnt Offerings, the Dunsmuir House and gardens are open to the public and definitely worth a visit.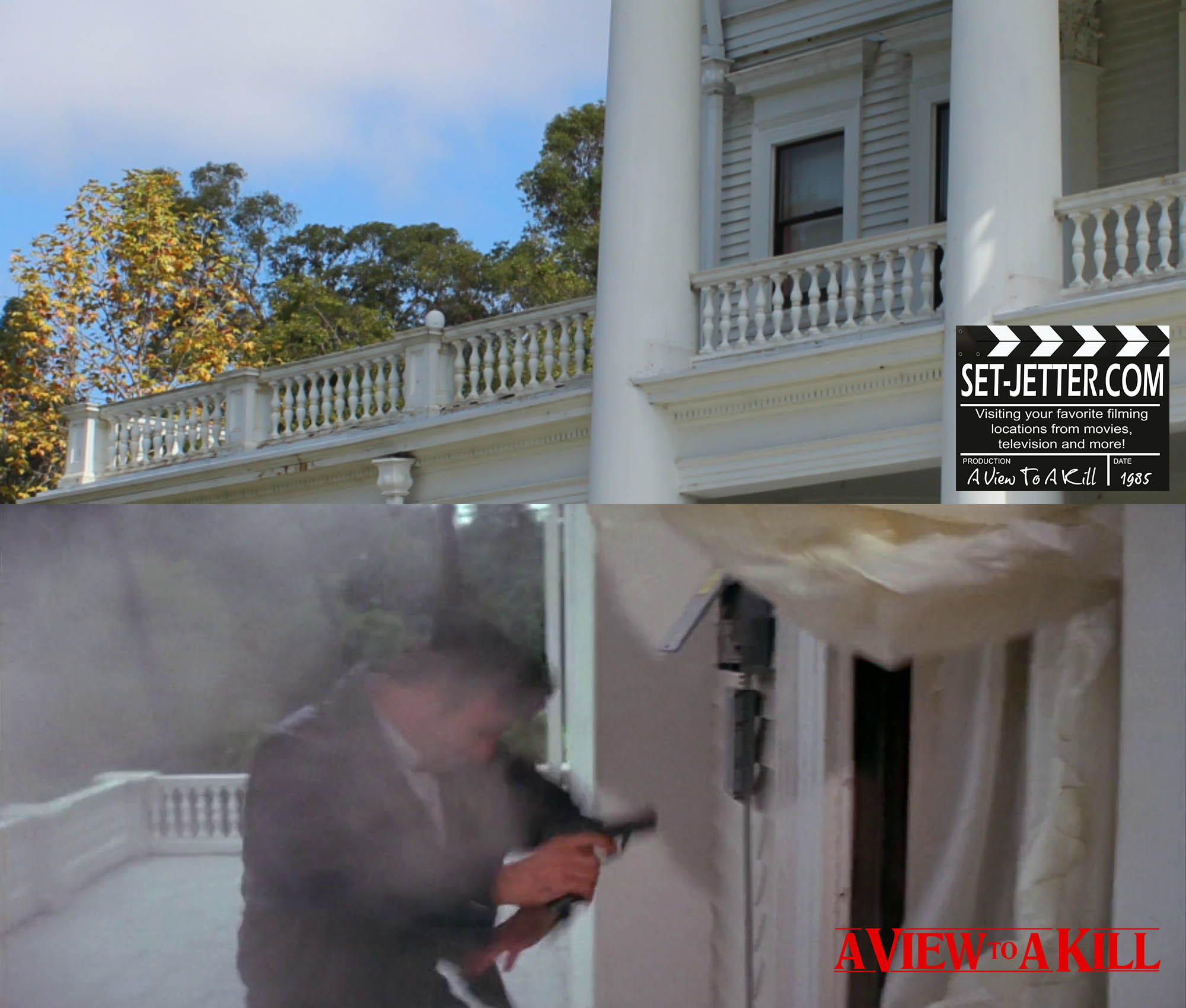 The interiors were shot in the studio of course, but here is what the real house looks like inside.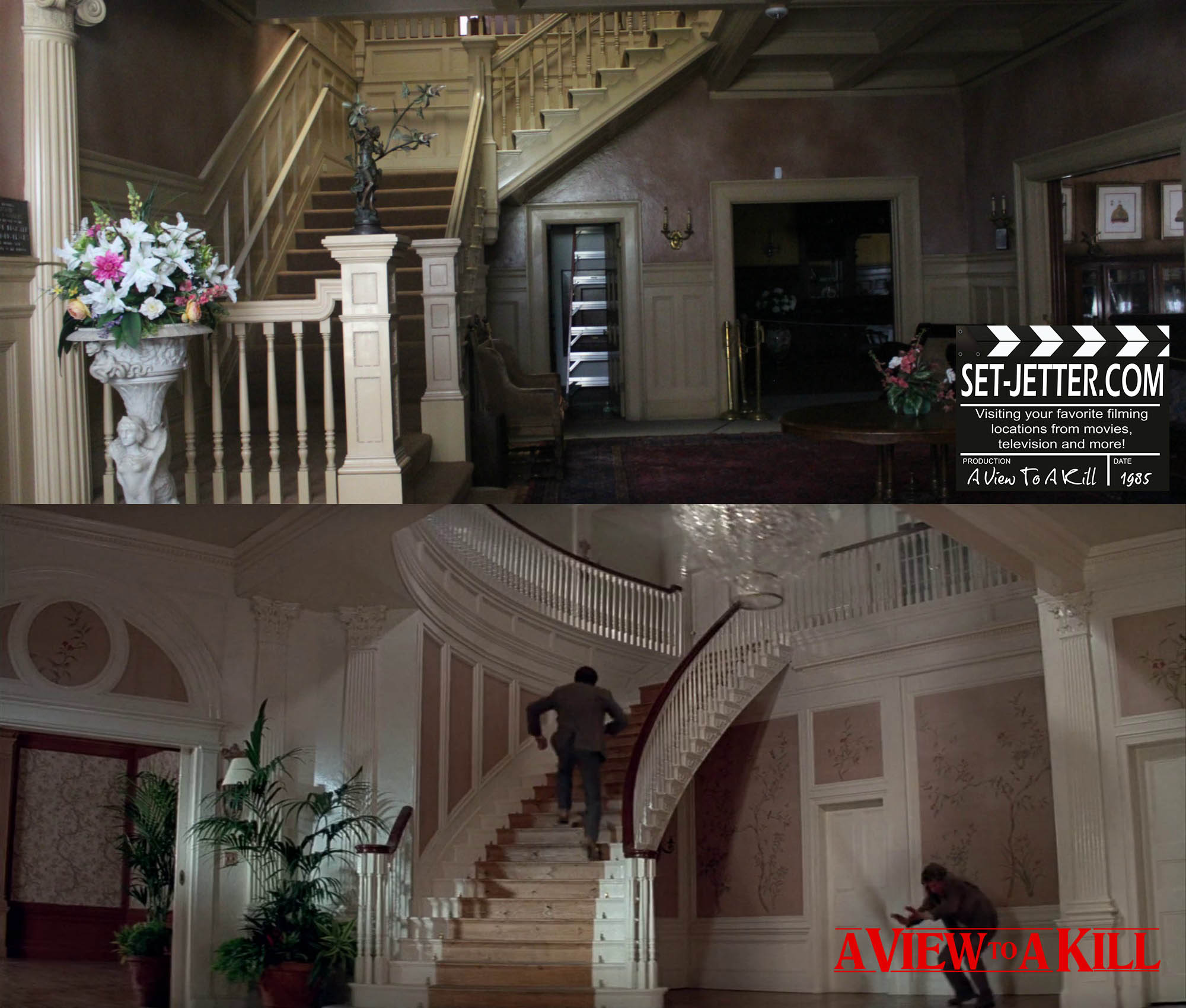 Who remembers this Apple computer?
Later the next evening, Agent Lee leaves the house to meet his demise...
Shortly after, James and Stacey leave the house...
Back to city hall. The remaining interiors were mostly shot on a set due to the stunts and fire special effects.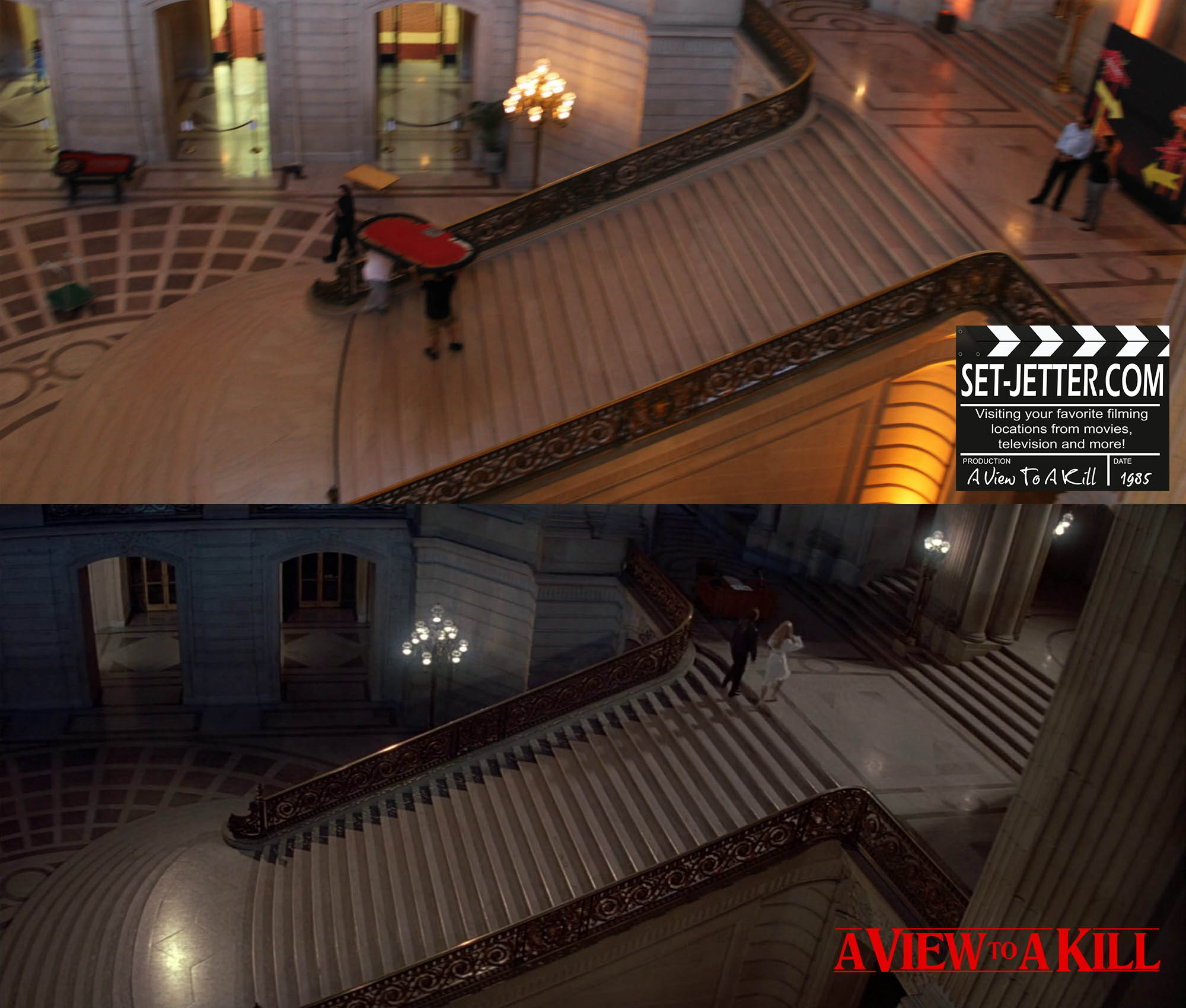 A couple of exterior shots as Zorin's henchman follow Bond...
Surprisingly, the city let them use fire special effects on the building.
After saving Stacey, Bond steals a firetruck to escape....
While I didn't go to the chase locations, I did have to stop at the Lefty O'Doul Bridge. The bridge will be going through major construction this year, so not sure if it will still look the same when they are complete.
The final fight takes place atop the Golden Gate Bridge. While many of the close ups and shots featuring the actors were done on a stage, they had fantastic stunt people for some of these shots.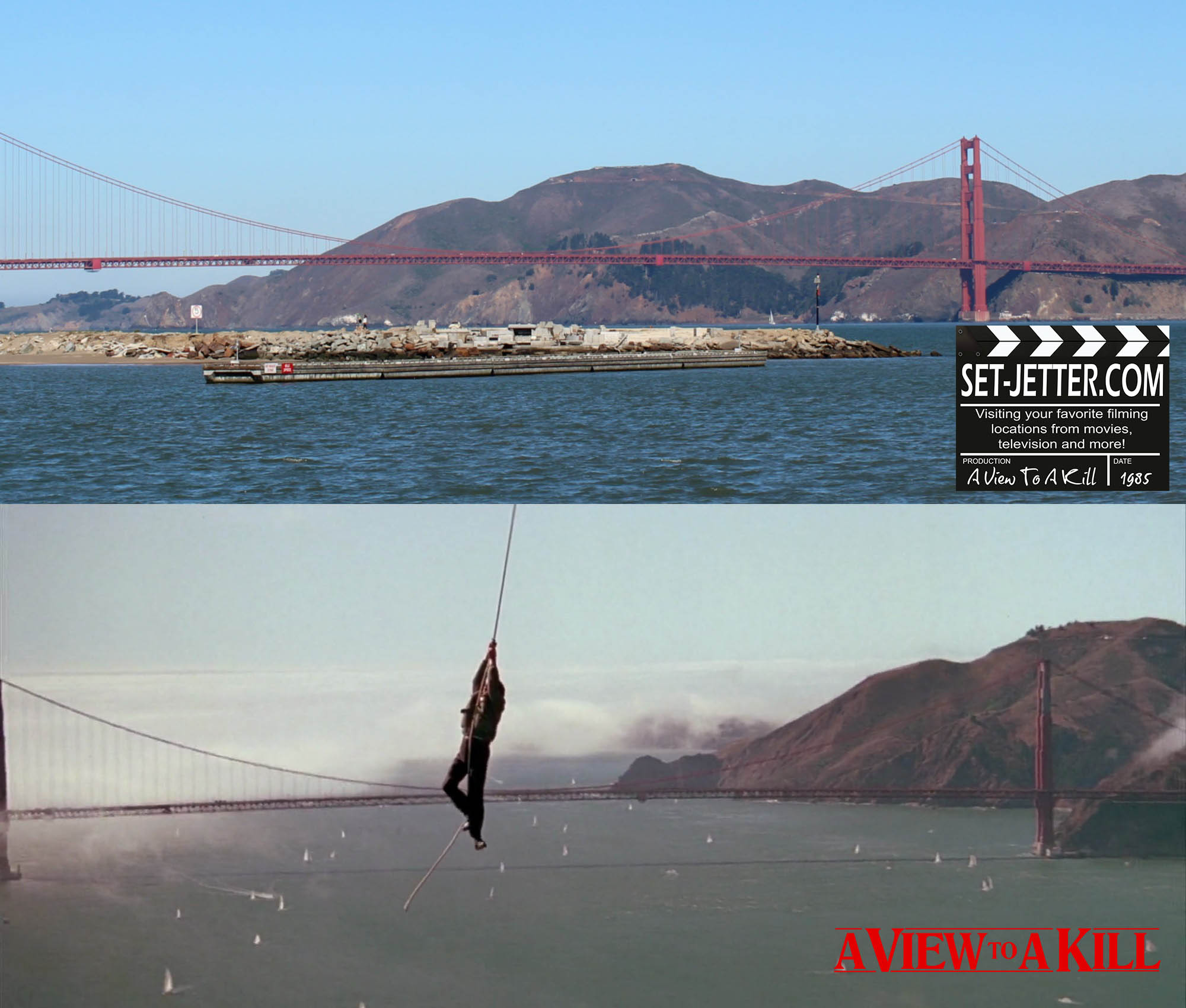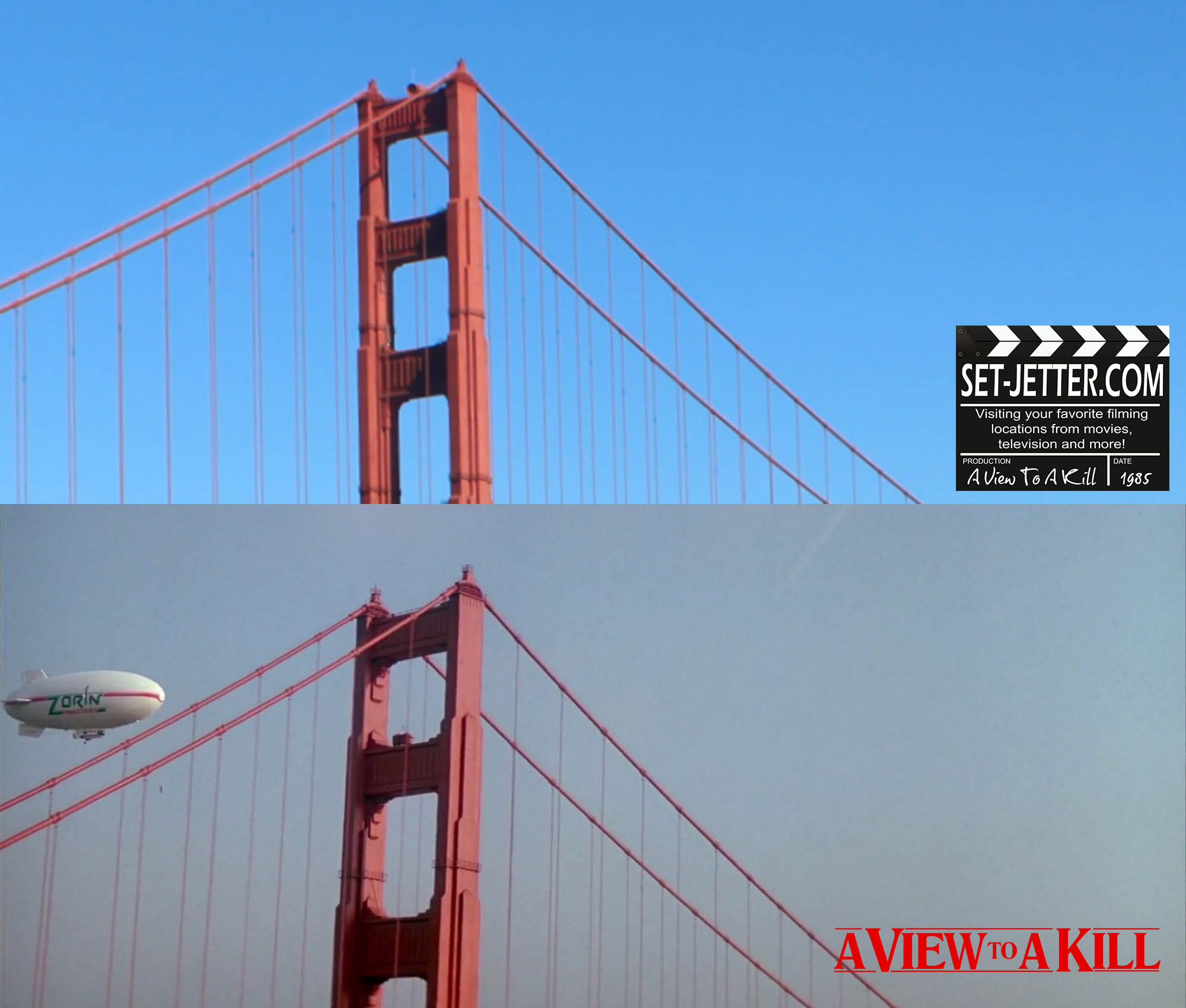 Probably my favorite moment in the film is when Zorin begins to laugh as he is slipping off the bridge. Pure Walken genius. :)
This shot always freaked me out...
Back to Stacey's house for Roger Moore's final bow...
A quick flashback to my first trip to LA in 1985 where the movie was playing at Mann's Chinese Theatre in Hollywood...