In 2002, Carrie was remade as a television movie for NBC in hopes to potentially spin off into a series. Following the novel's format of flashbacks, there are a few things this version gets right (casting Angela Bettis), but overall it failed to live up to the original's impact and has been forgotten by a lot of horror fans and the public. The teleplay was written by Bryan Fuller, who would later return to NBC and recreate the Hannibal universe to outstanding effect. The film was shot in Vancouver, British Columbia, and would feature many up and coming Canadian actors. You can also read about these locations in my article for Horror's Hallowed Grounds in HorrorHound magazine.
Point Grey Secondary was used as the setting for Ewen High School. Located at 5350 East Boulevard in Vancouver, the baseball field is located just south of the school for this scene.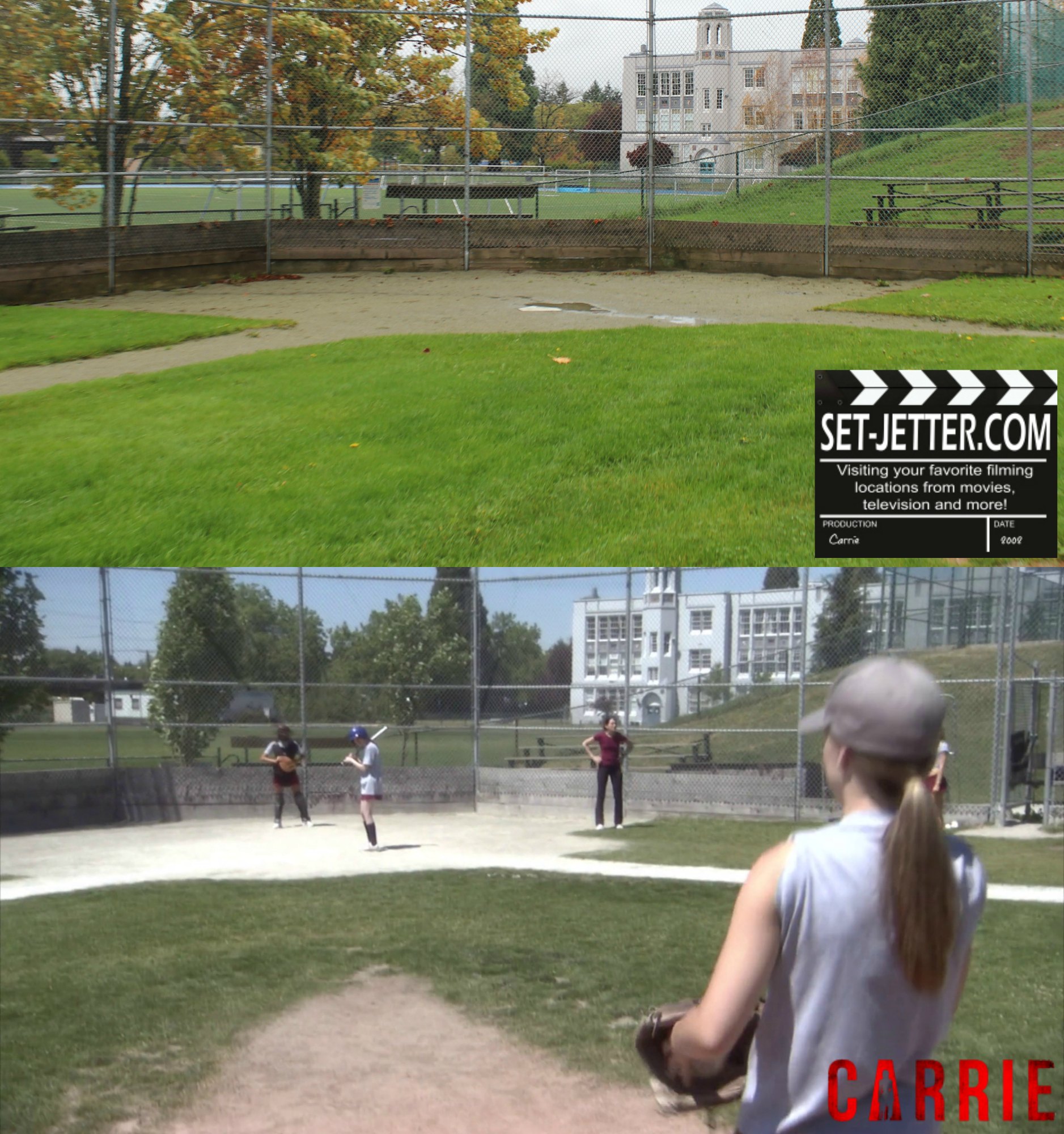 Carrie's house is located at 348 9th Street East in North Vancouver. The house has had some updates since filming, but is otherwise pretty recognizable. During my visit, I met some neighbors who were still not too happy with some of the production aspects that disrupted their lives.
As Carrie walks up to the porch, she has a flashback to when she was a child...
We return to the house on the night of the prom when Tommy comes to pick up Carrie...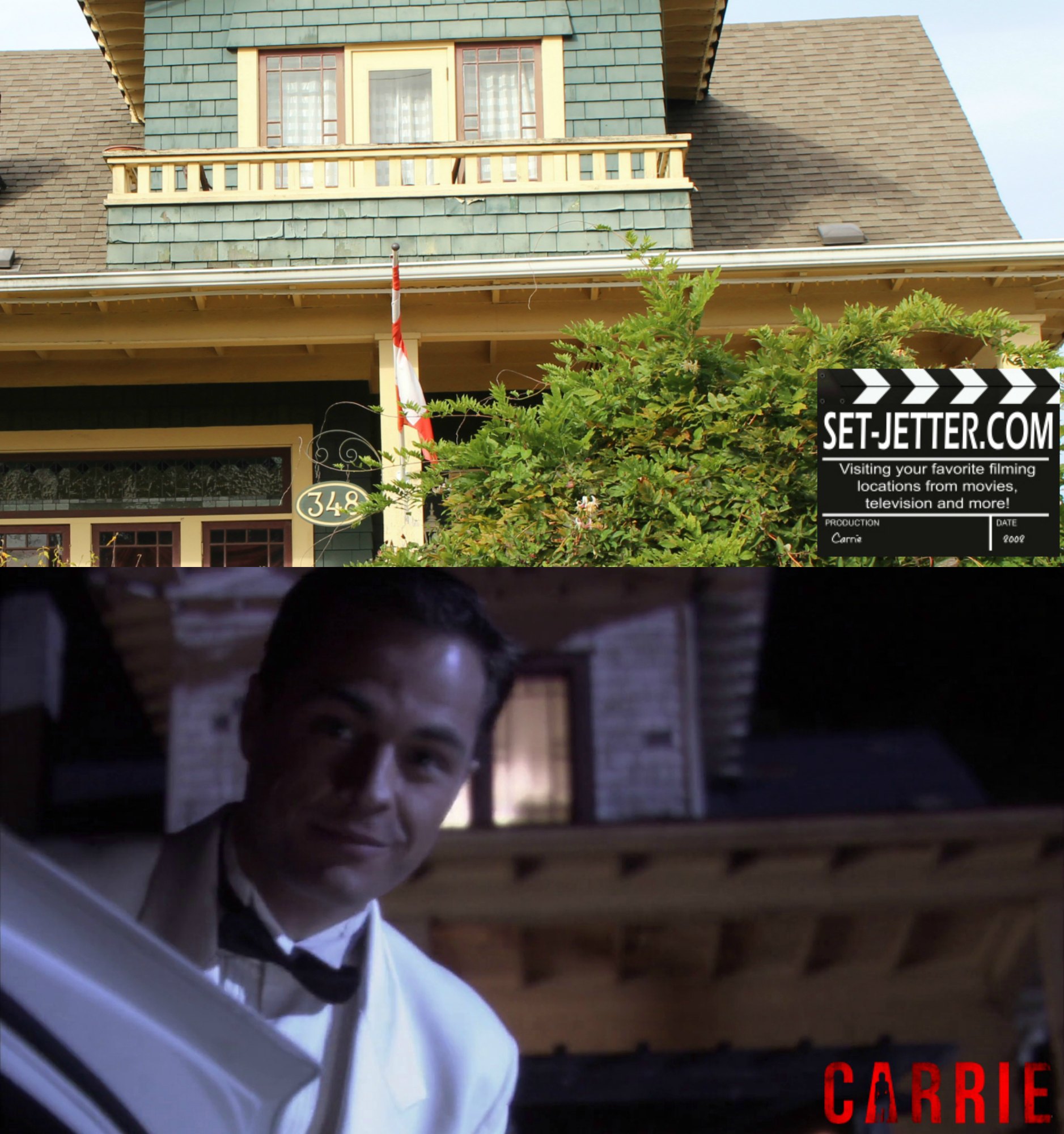 For the prom scene, we return to Point Grey Secondary. The parking lot area where the limo drives through is actually the tennis courts.
The exterior of the gym is the same, but filmmakers used CGI to embellish the building and add windows. The filmmakers did shoot the prom at a real gym that was going to be refitted and re-floored so they had less worry about damage caused by special effects.
Unlike the '76 version, Carrie does cause some destruction to the town on her way home. Sue watches her destroy the gas station, located at 903 12th Street in New Westminster, British Columbia.
I was lucky enough to meet actresses, Angela Bettis and Katharine Isabelle, as well as the writer, Bryan Fuller. If you haven't checked Angela Bettis out in May do it now!