Although this has nothing on the original, Poltergeist II was a worthy sequel with some memorable moments. Although a lot of the cast returned, the flavor of the first film was gone. The film shot ten weeks at MGM's Culver Studios, stages 27 and 30, as well as handful of locations including Spider Rock at Canyon De Chelly National Park in Arizona. You can also read about these locations in my article for Horror's Hallowed Grounds in HorrorHound magazine.
In the opening credits scene, we return to Cuesta Verde, however this time the neighborhood has moved to Chatsworth, California. Taylor drives down Canoga Avenue and turns on Celtic Street. He continues down the street to where the empty lot next to 21101 Celtic Street. The empty lot area is now a service road. I apologize a lot of these pics are not screen-shot specific. As you can see, one of my first visits it was pouring rain!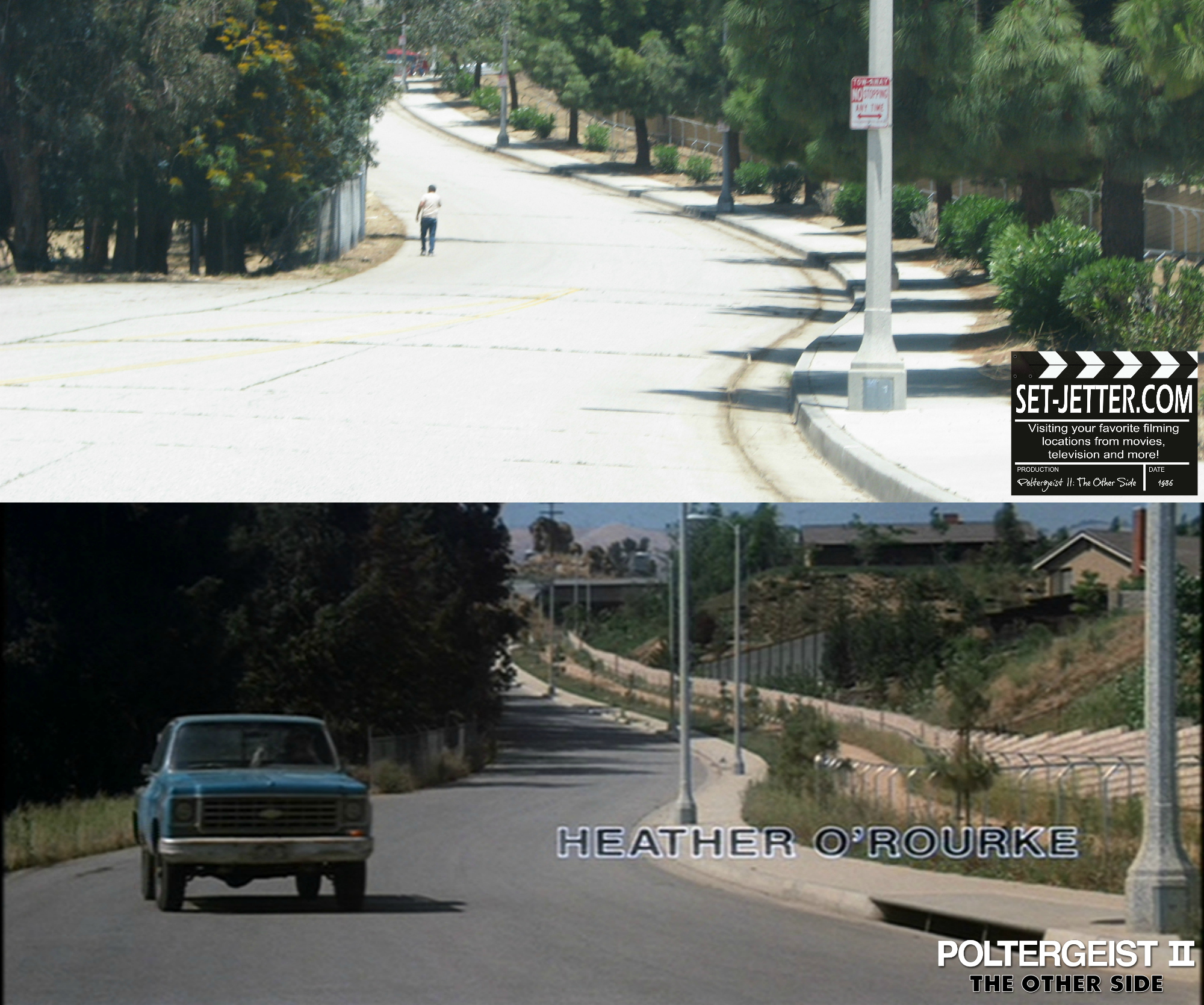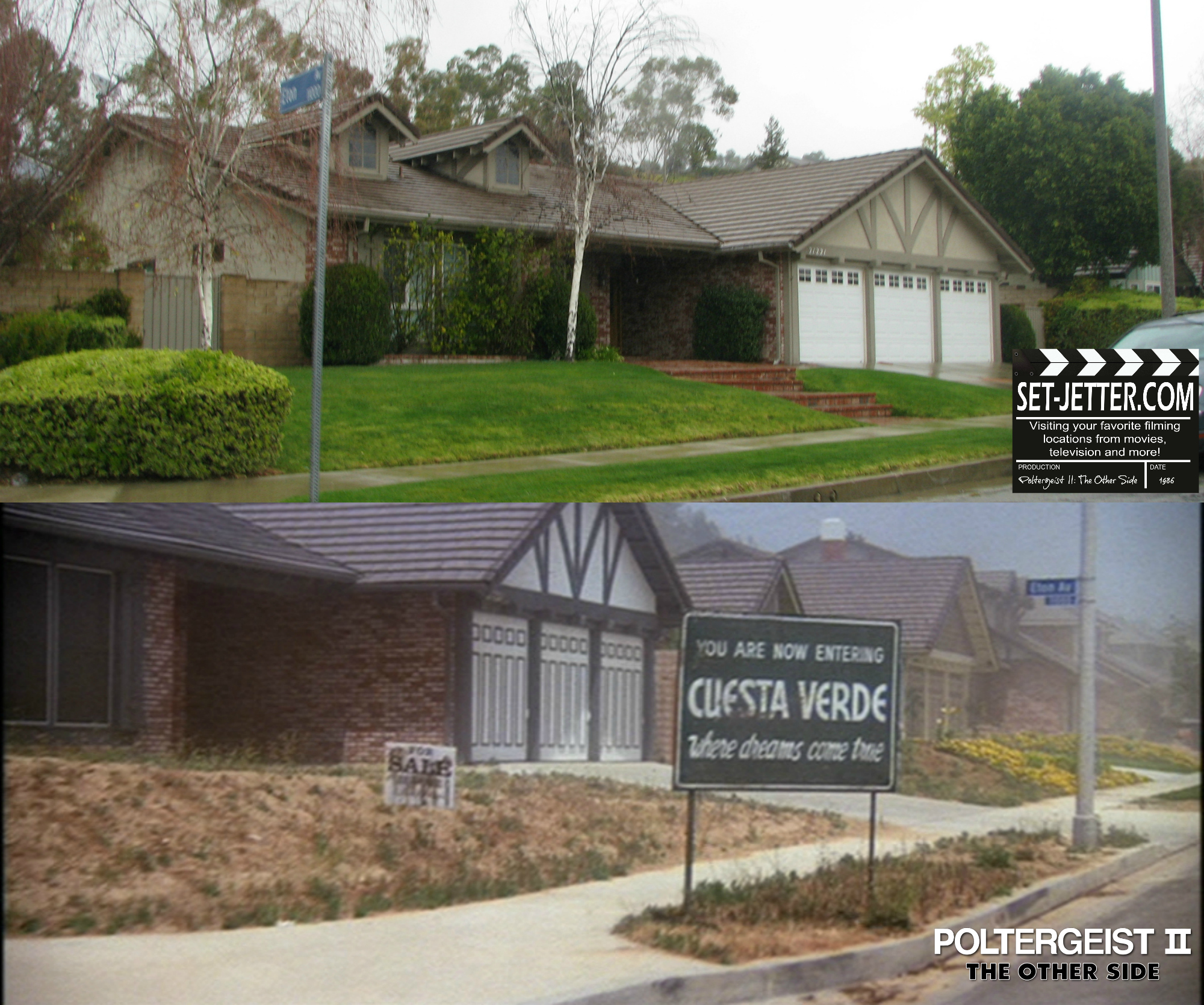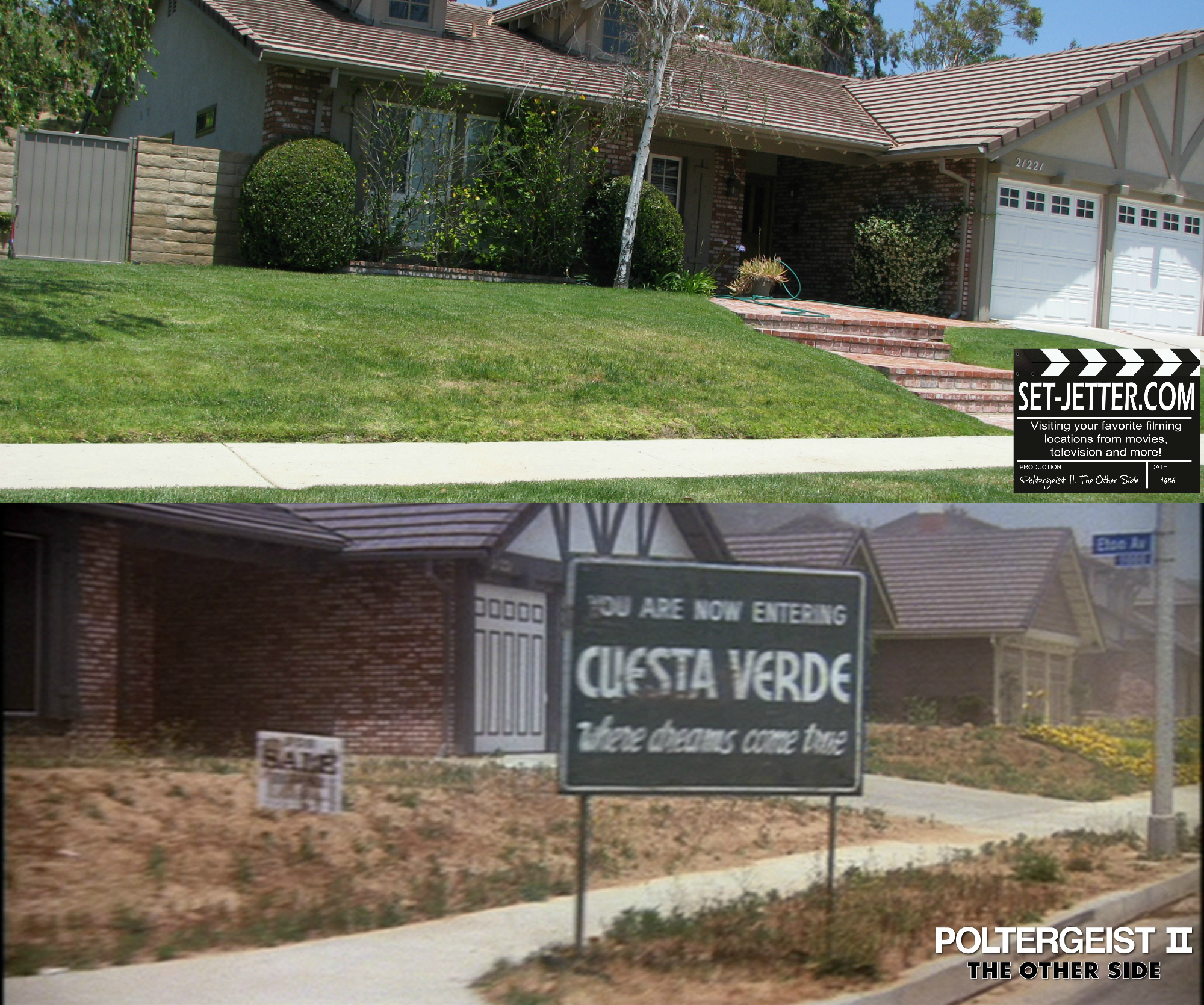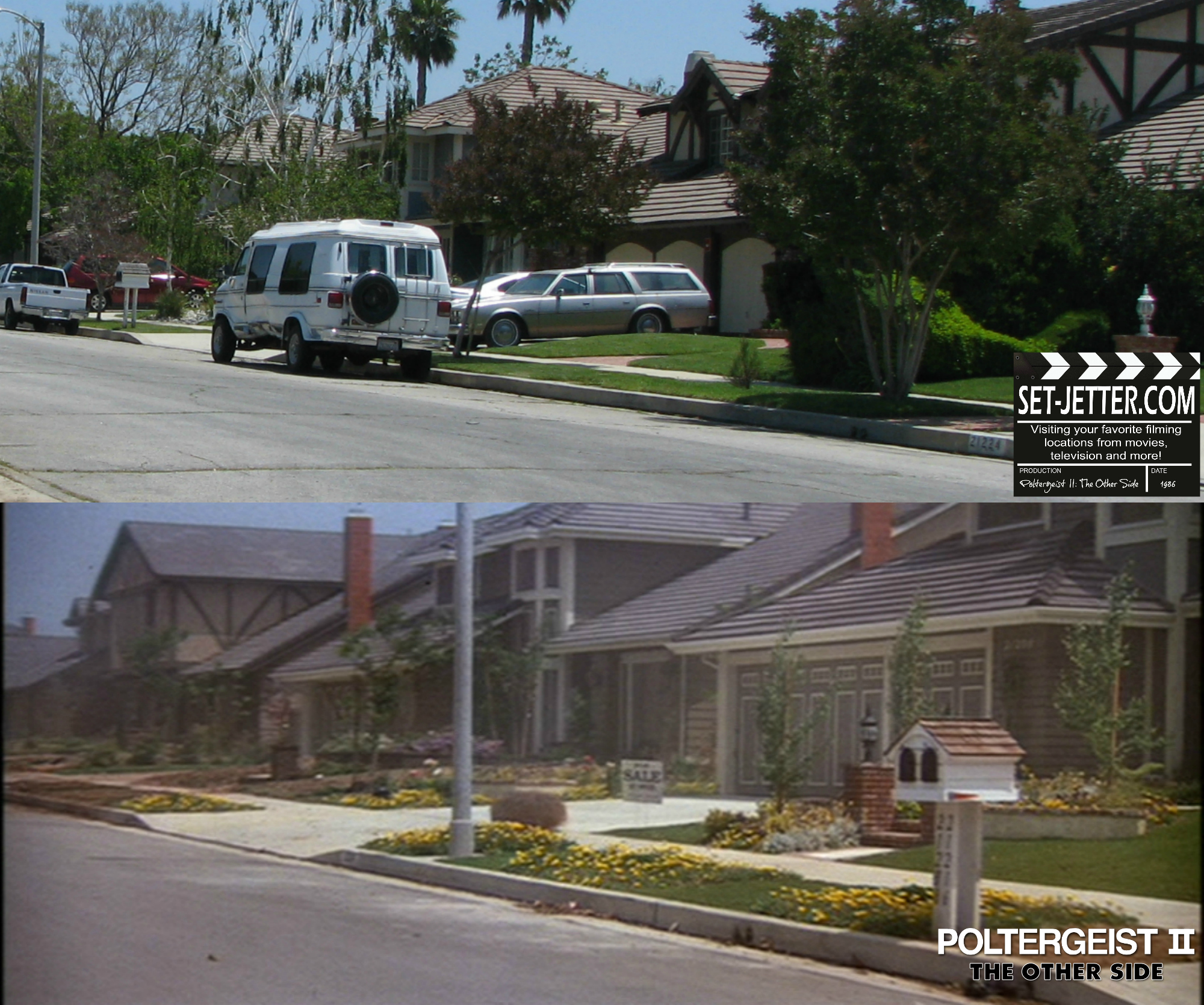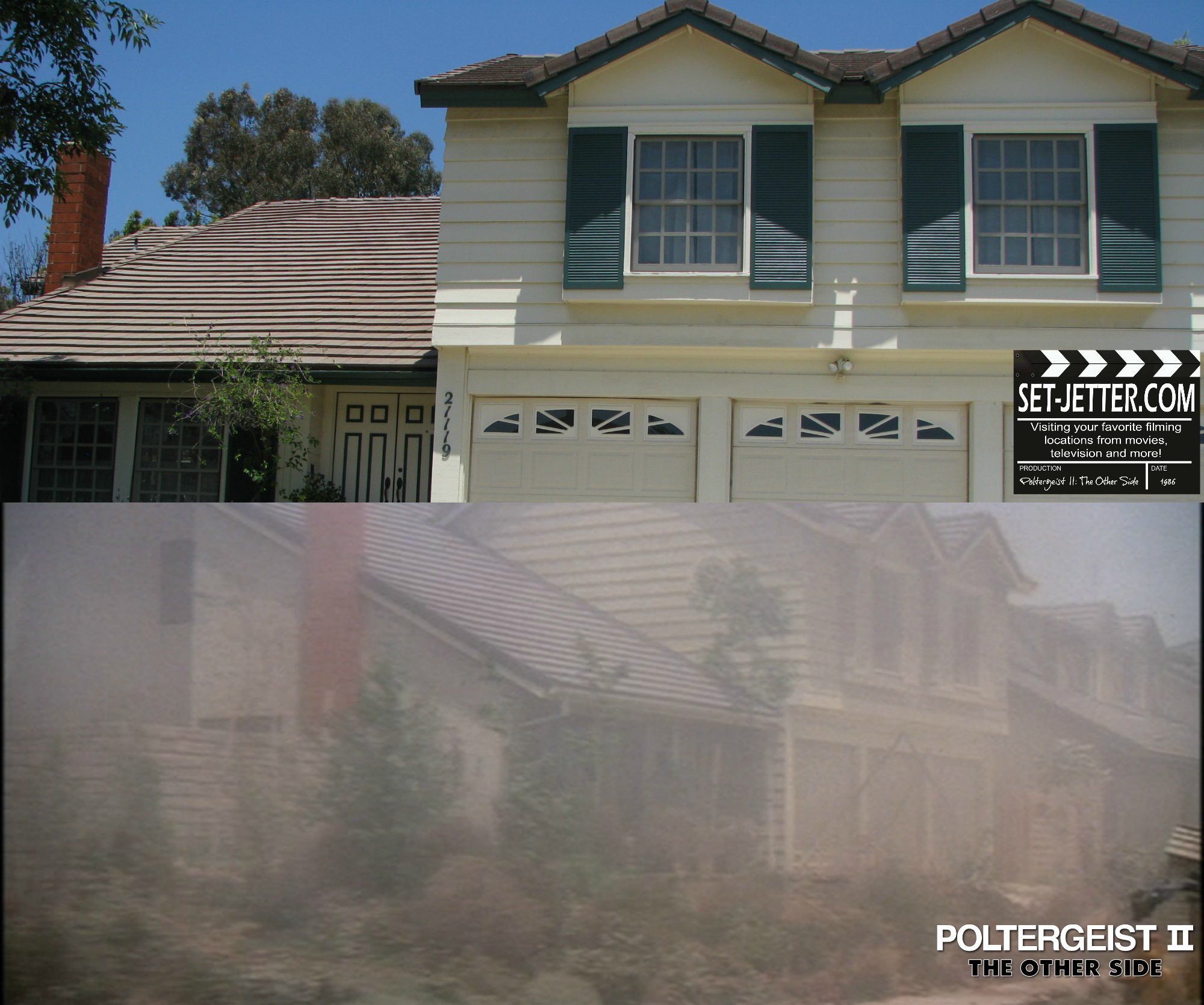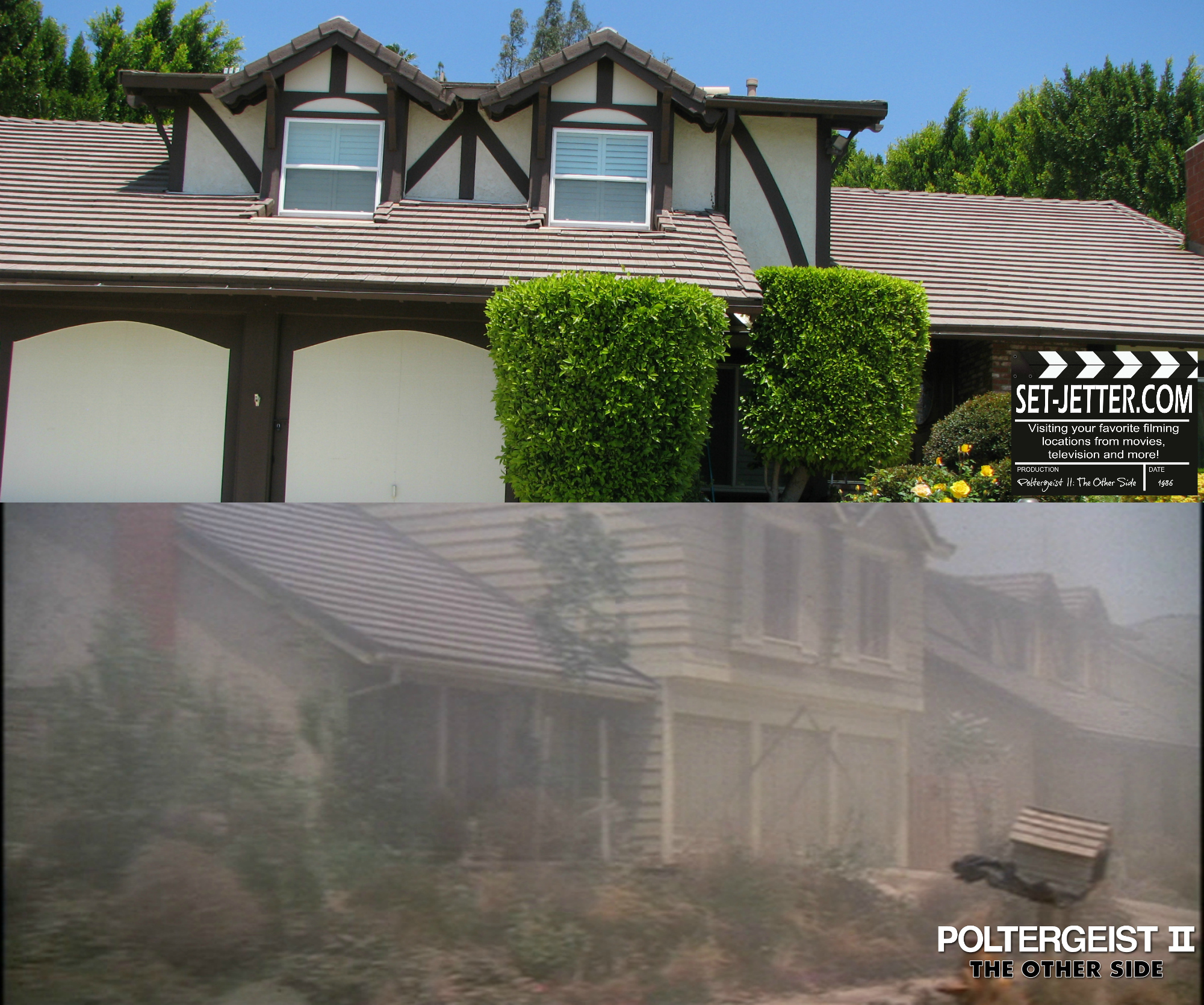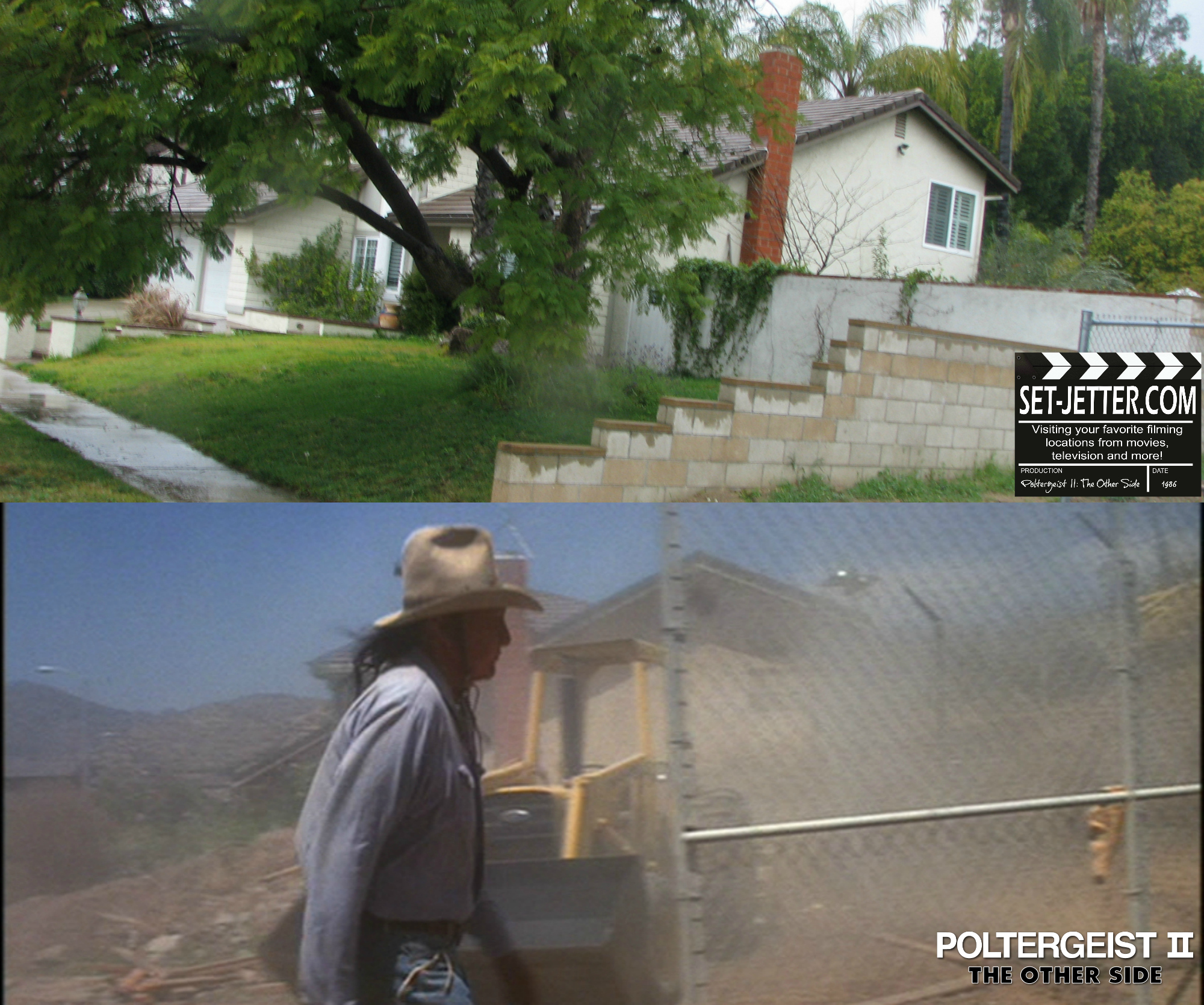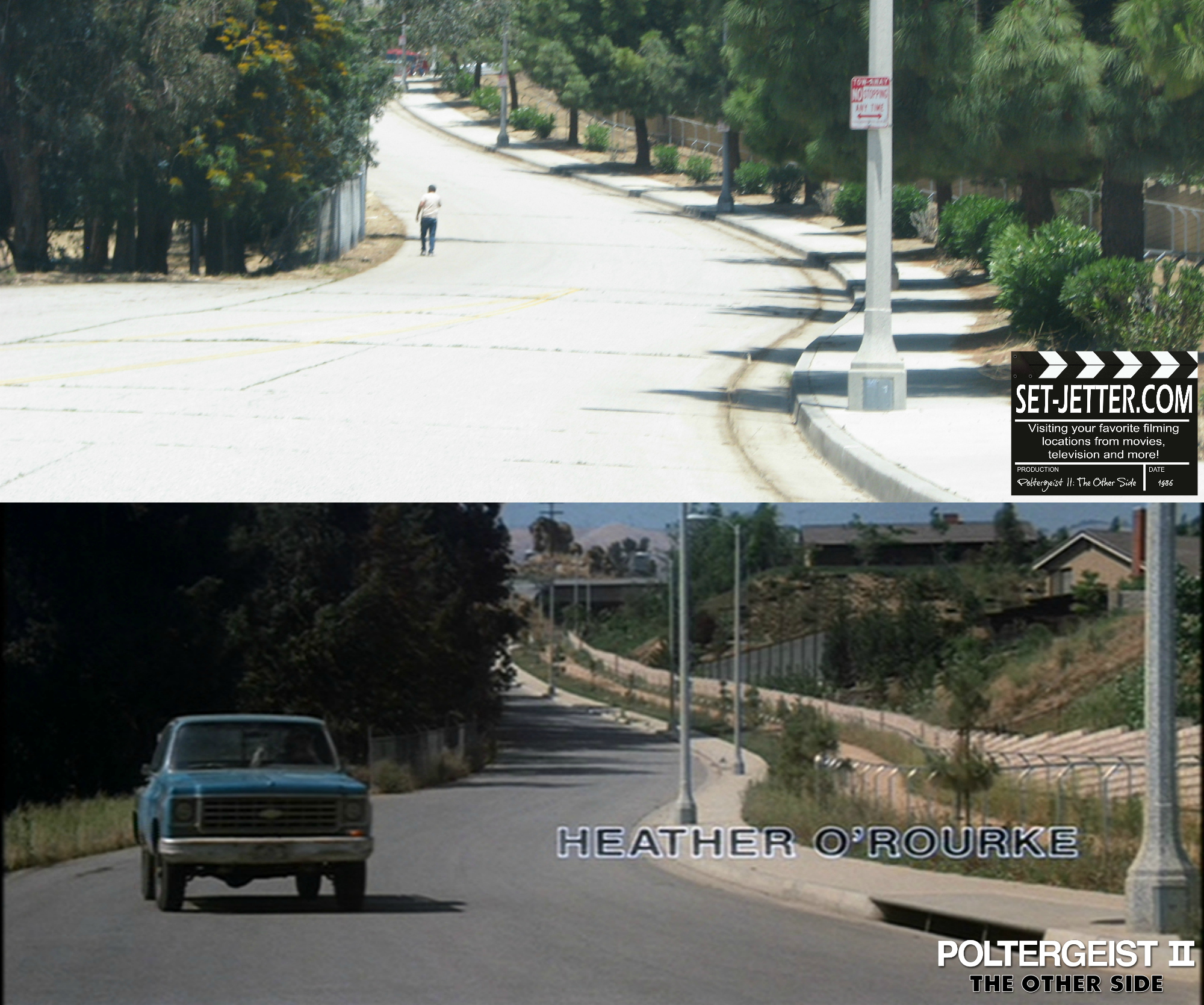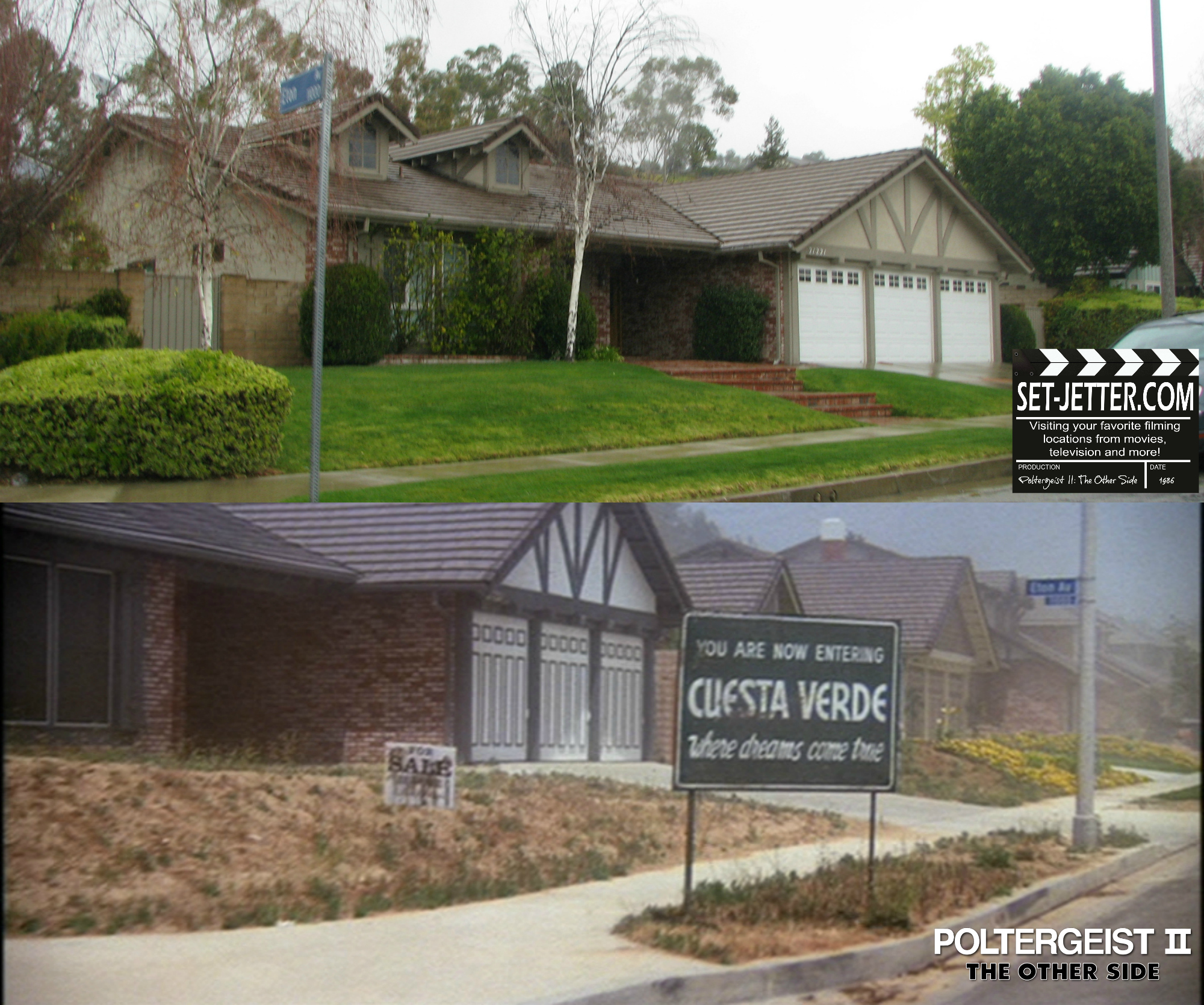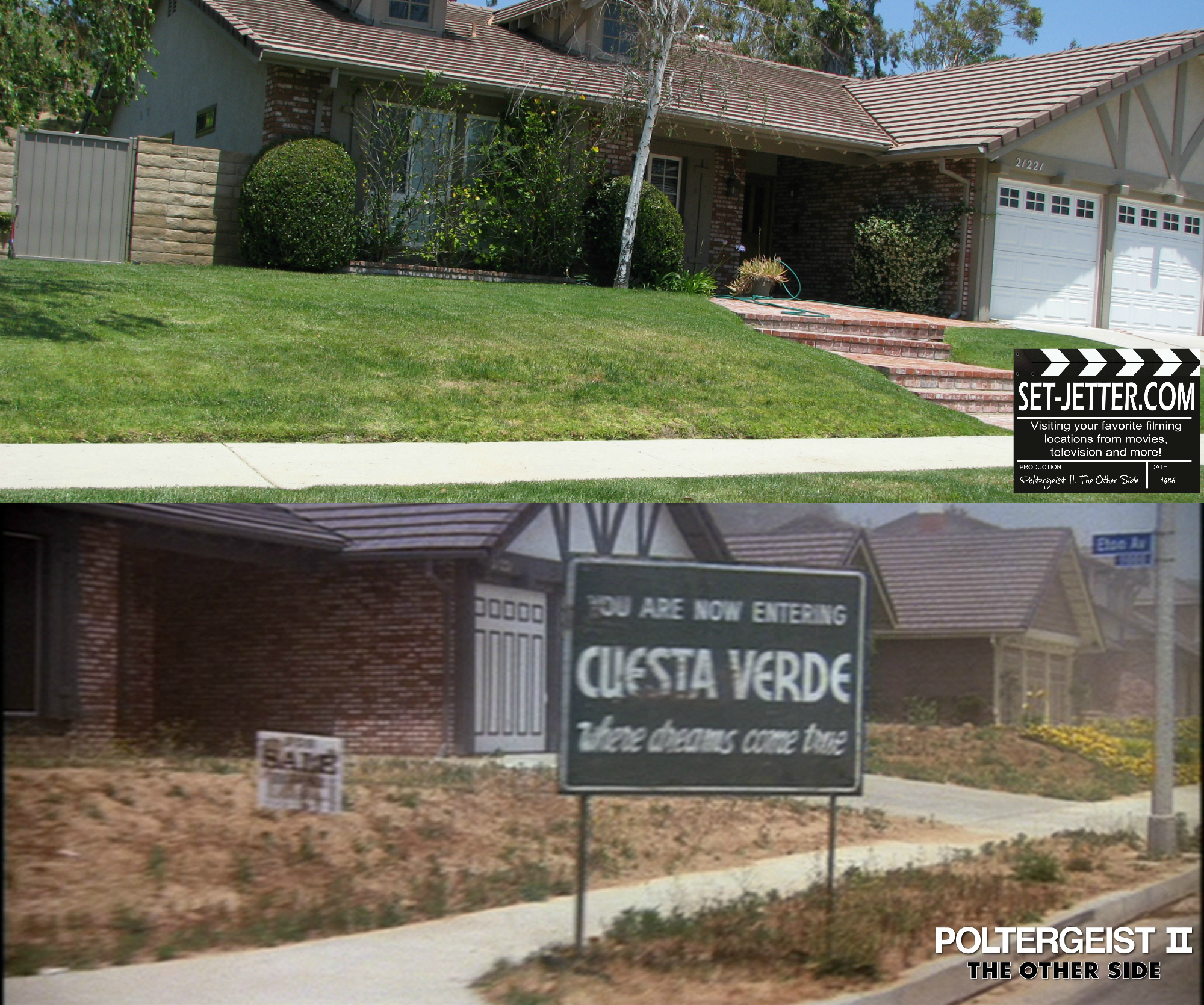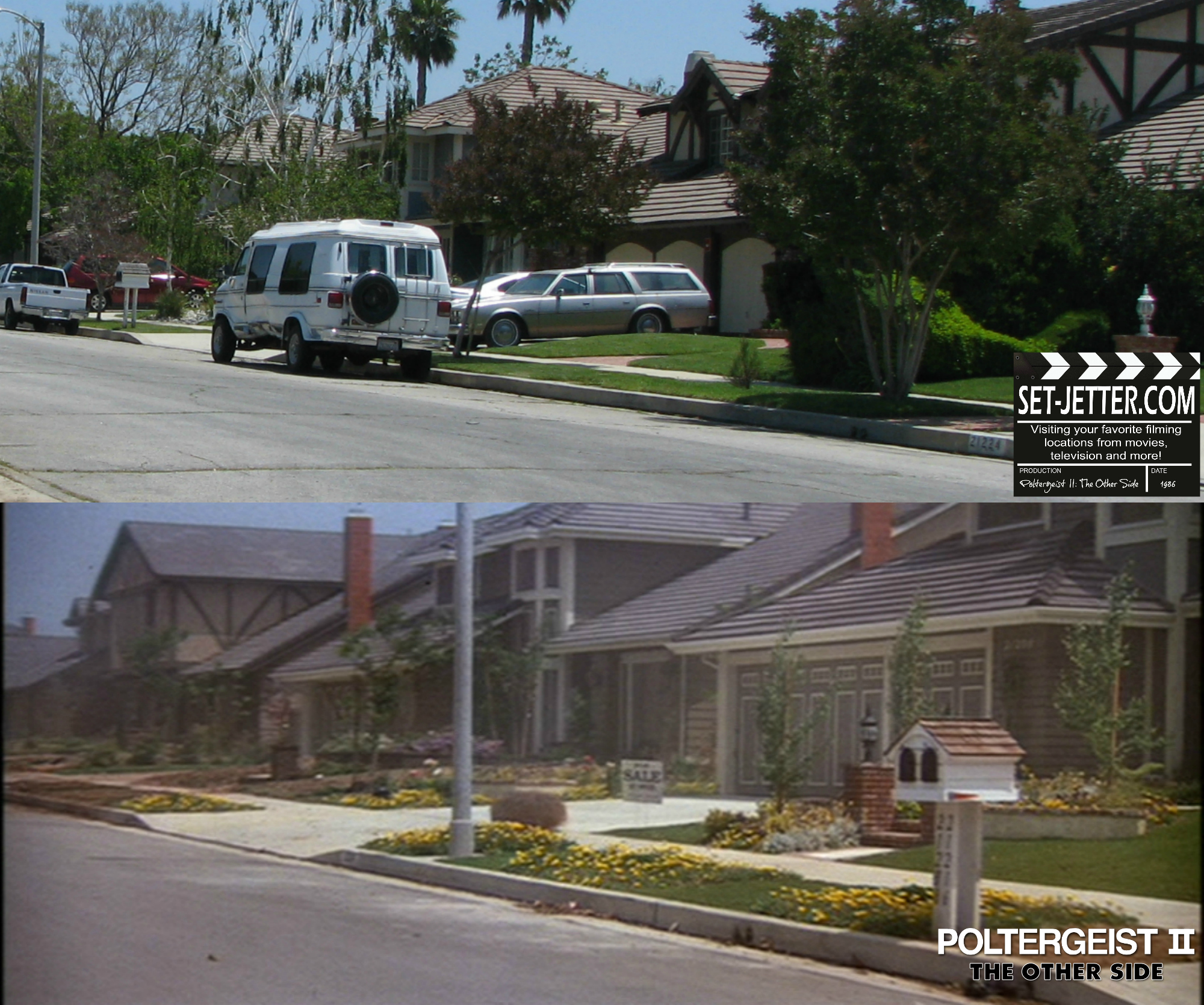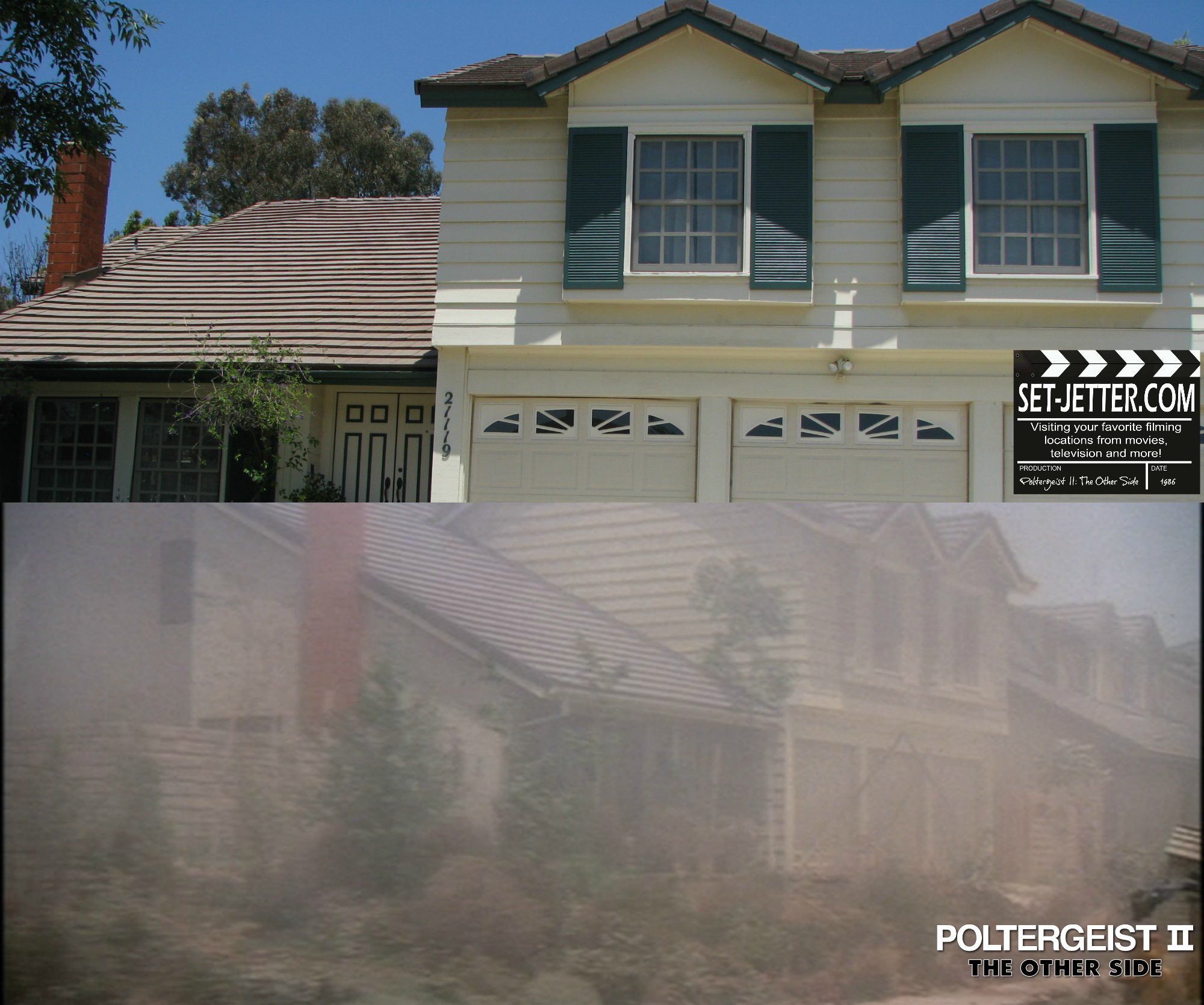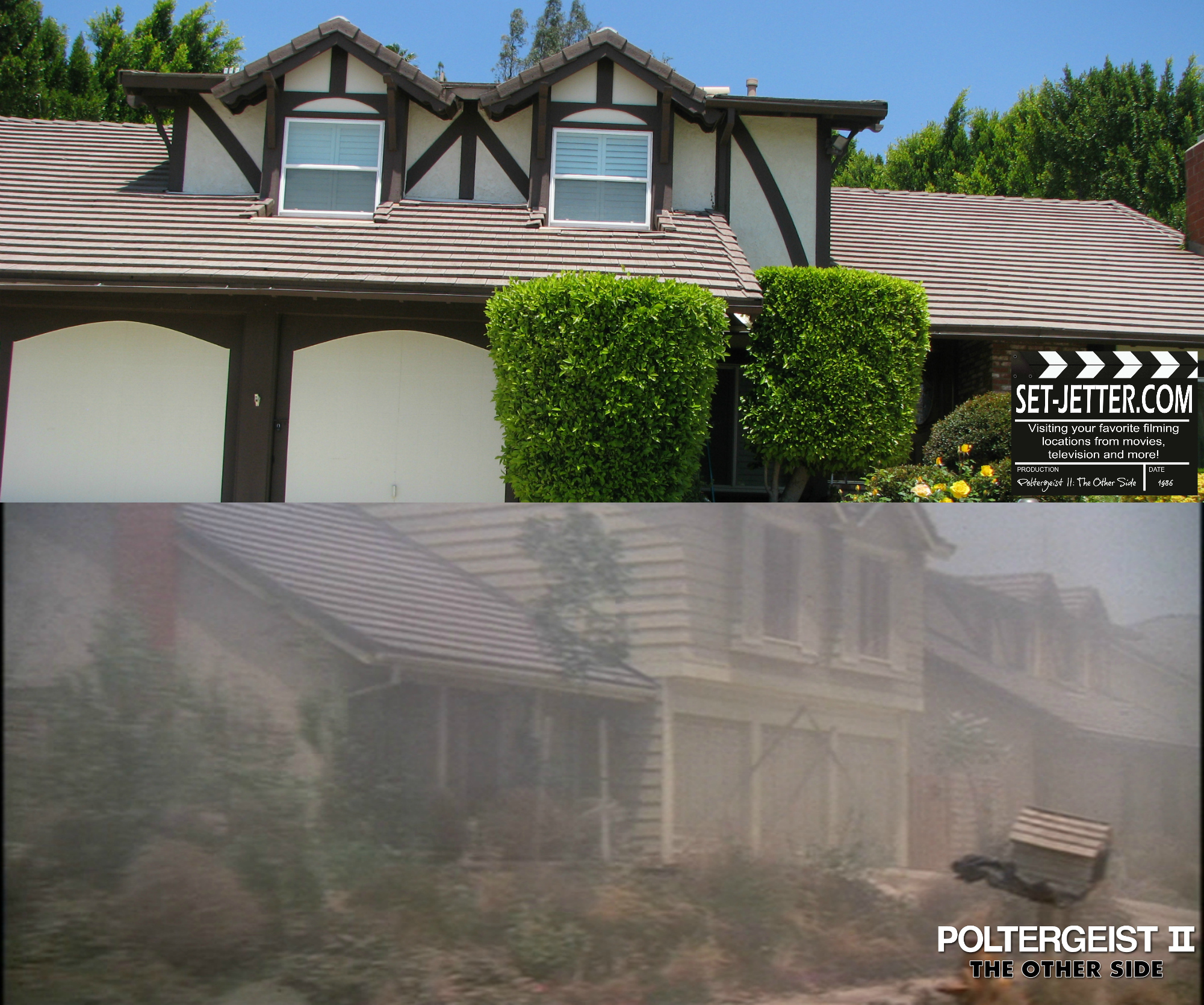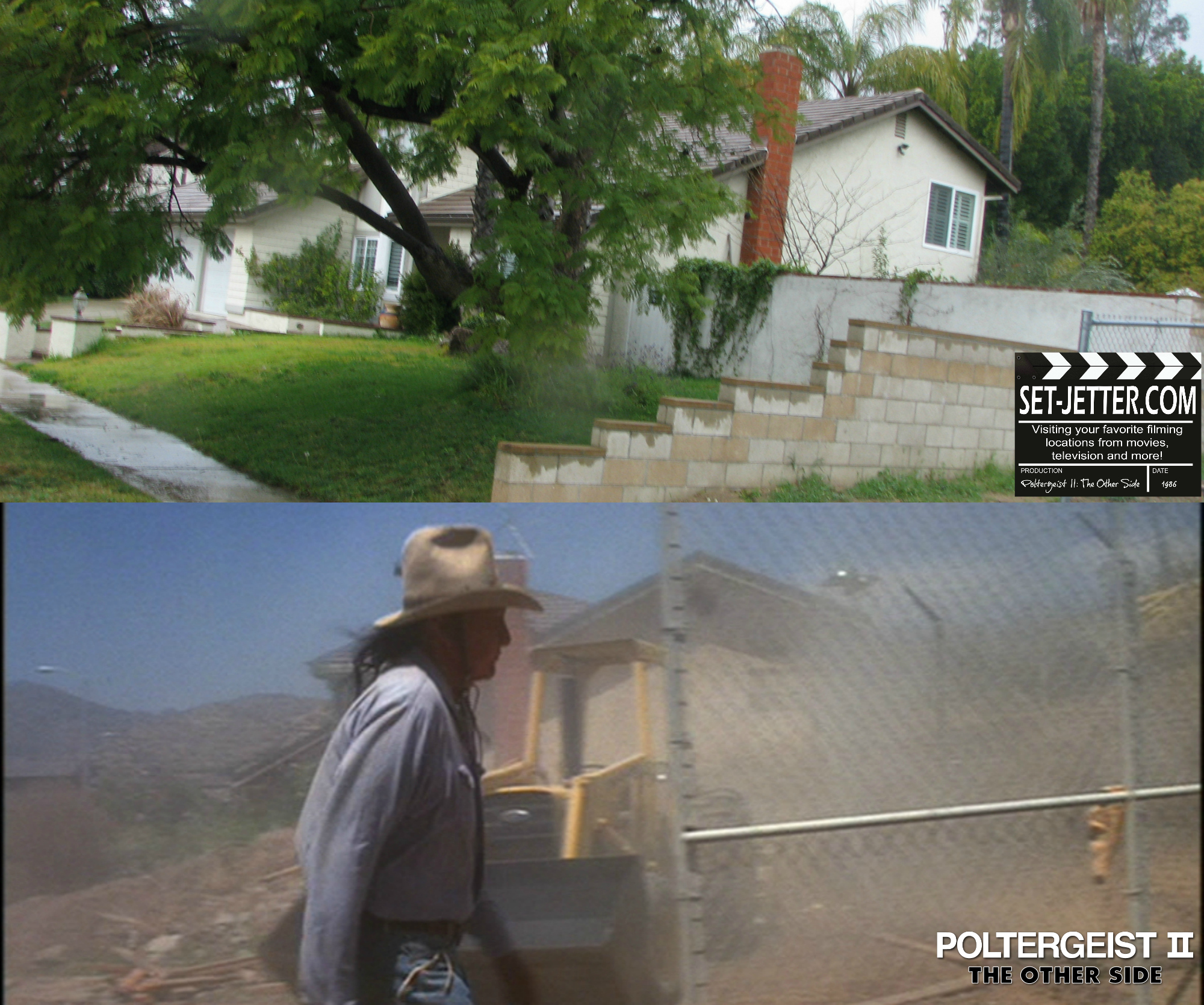 Our main location is Grandma Jess' house. Long before this publication was posted, I had to do quite a bit of research to track this house down. There was a quick line in the pressbook that mentioned Altadena, so I used that as a clue and started searching street by street until I found the house, located at 1589 Homewood Drive. I was able to first get out there way back in 2010. Our first shots of the front of the house include a flashback when Jobeth Williams was a small girl.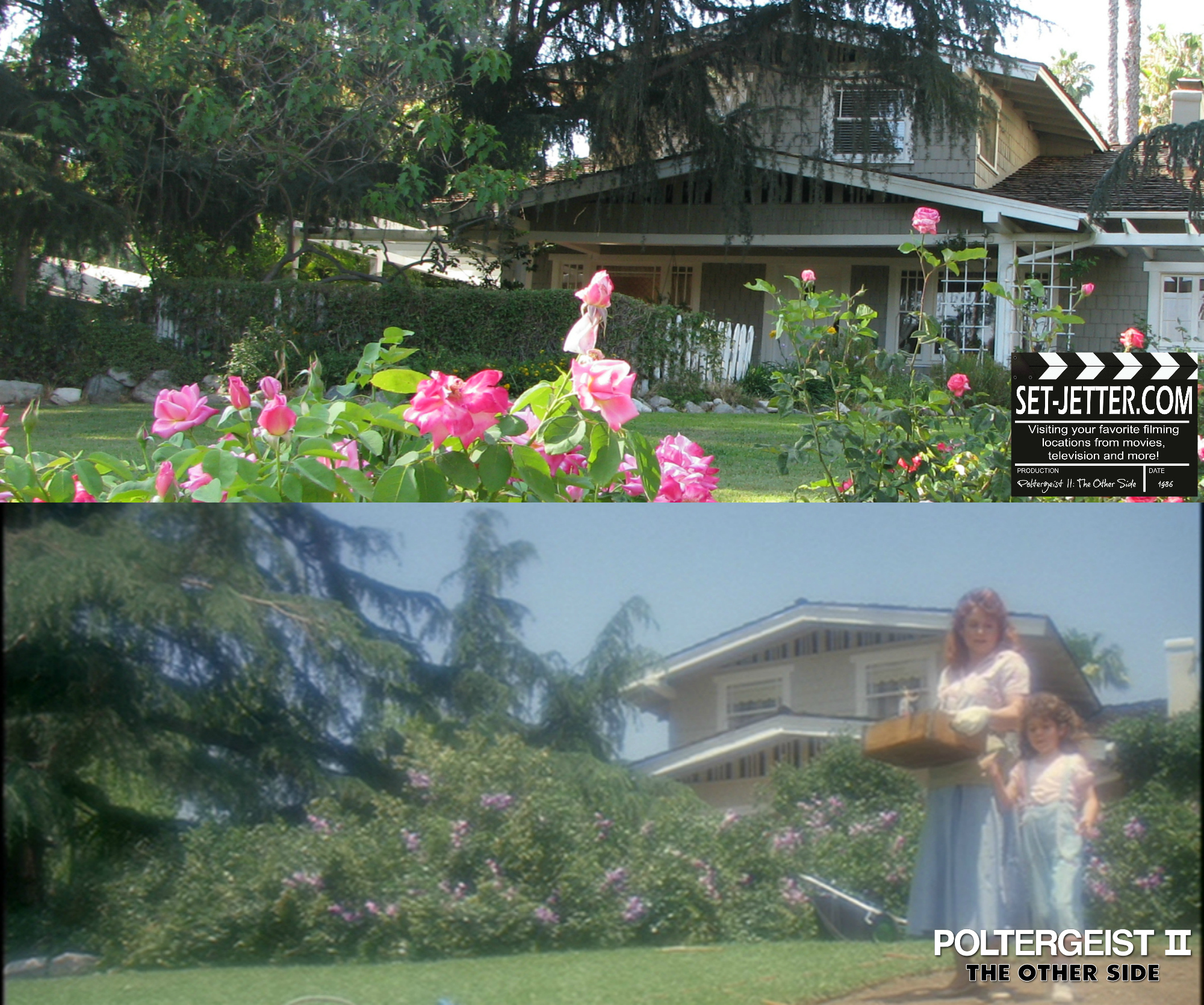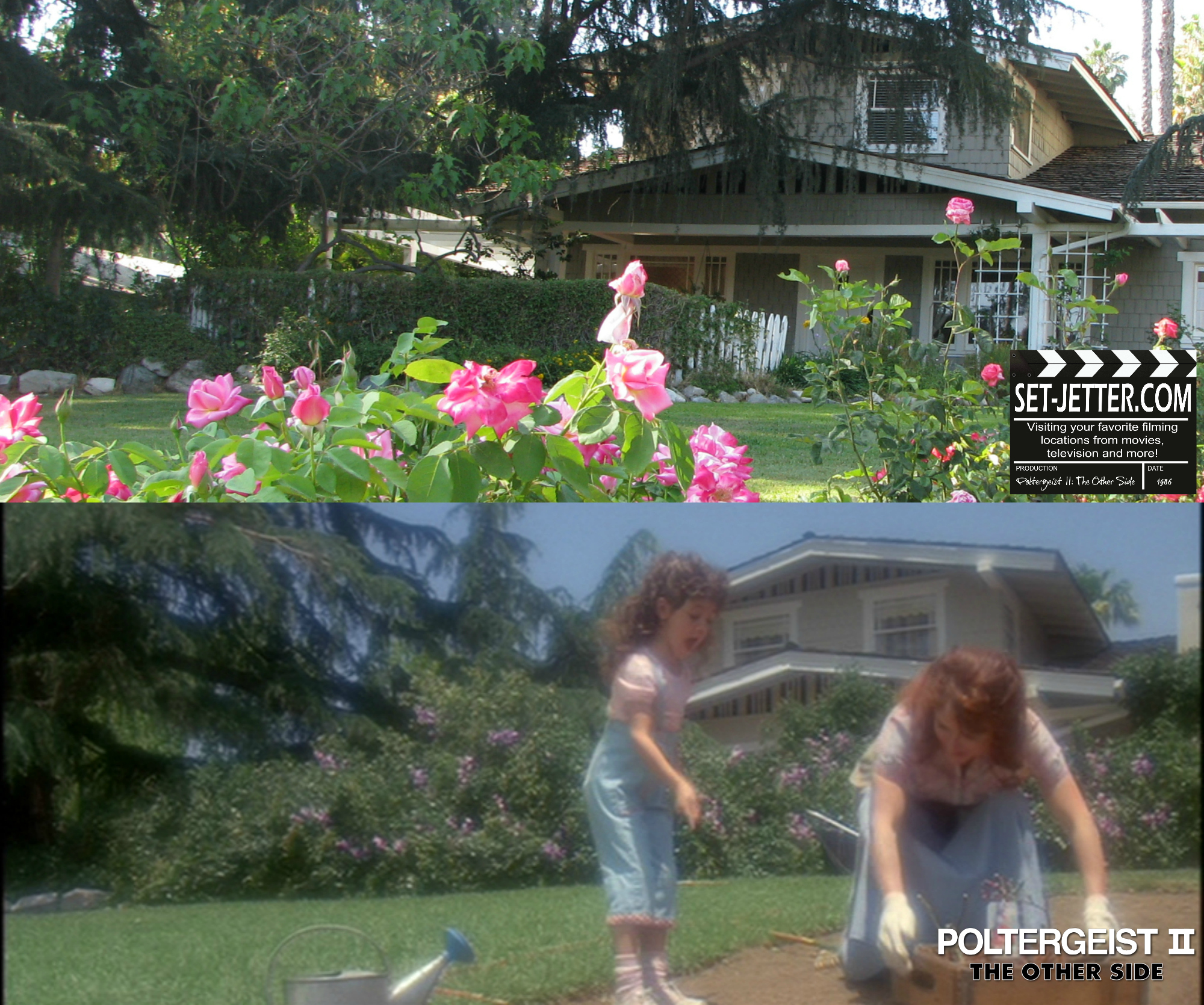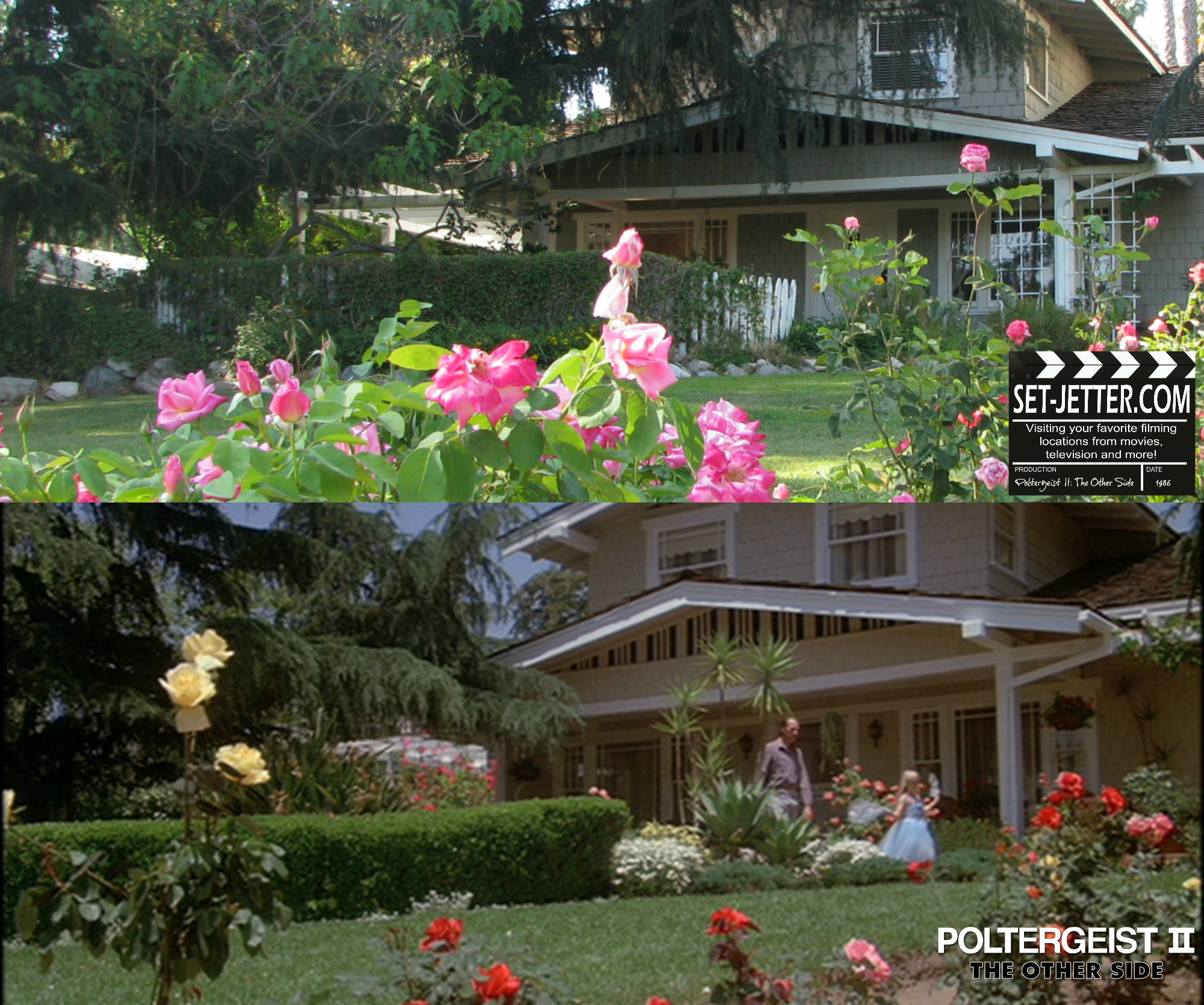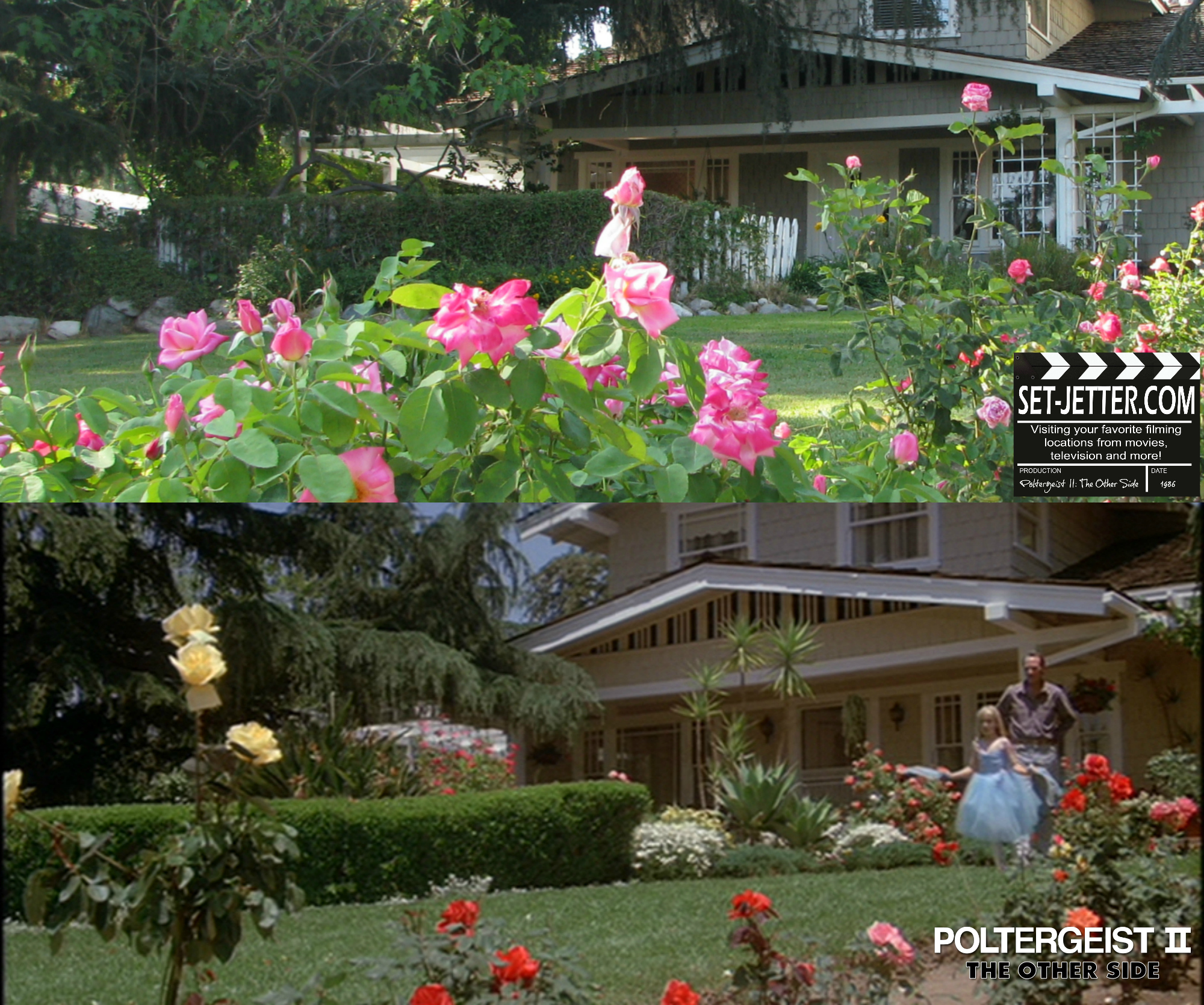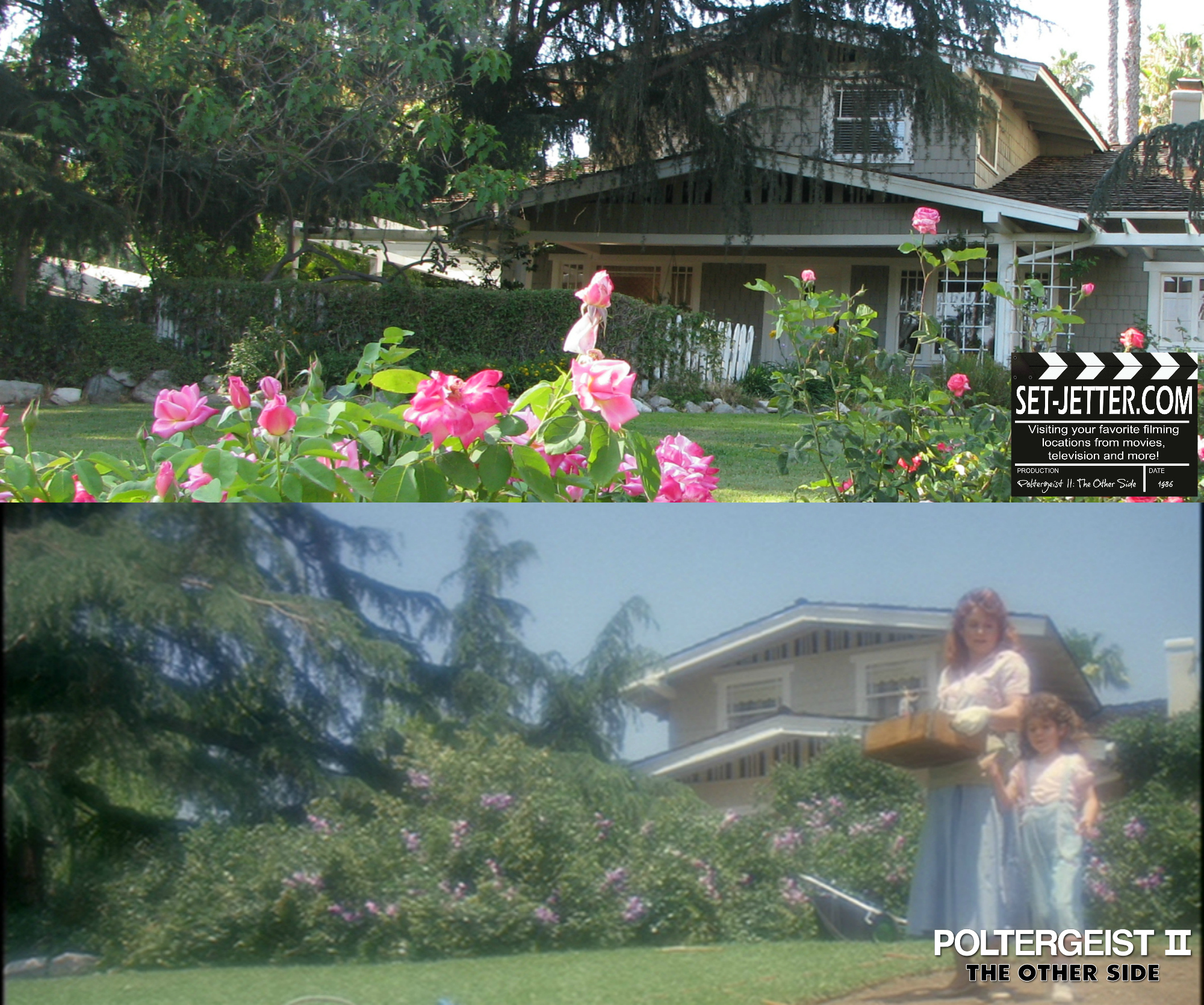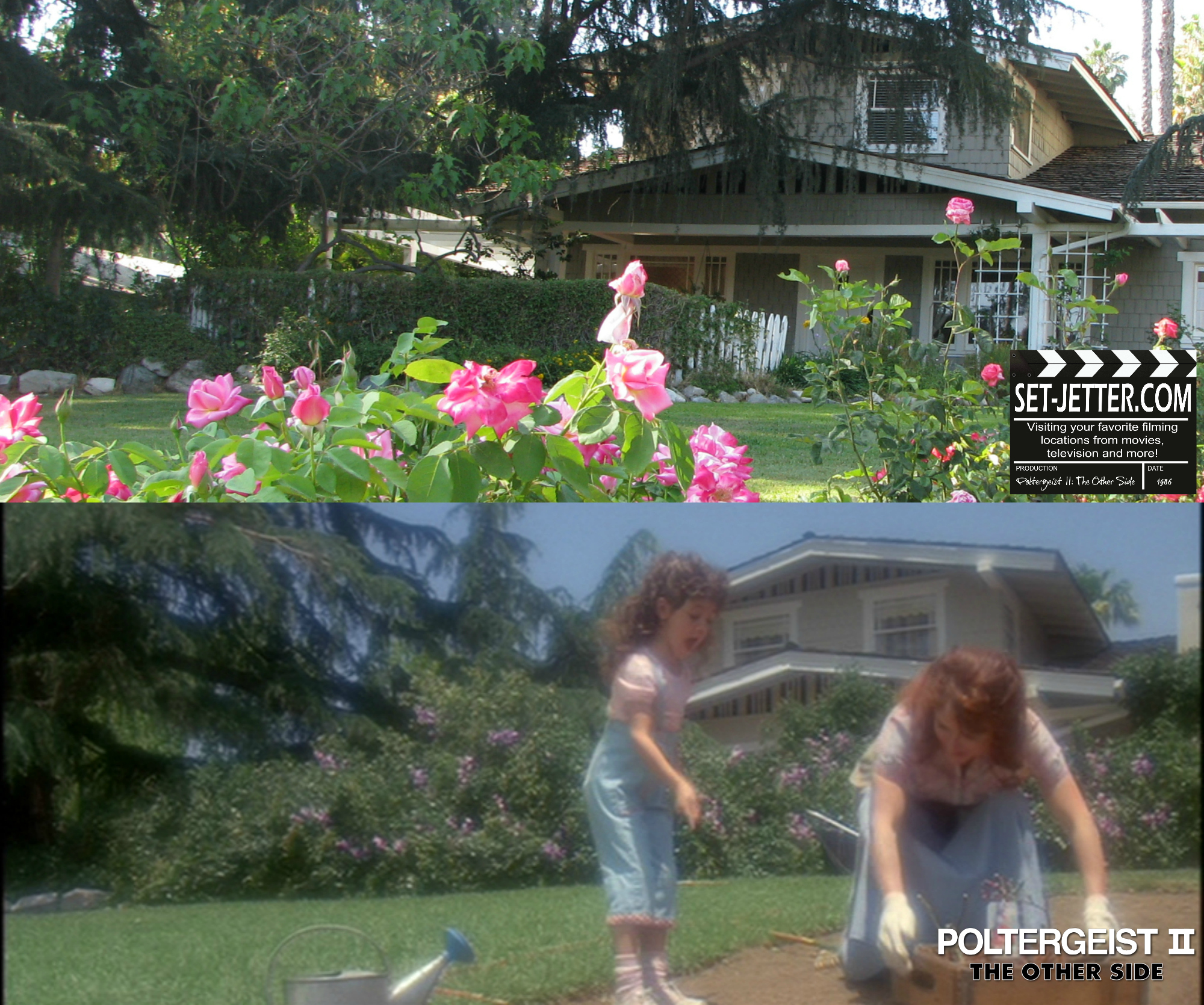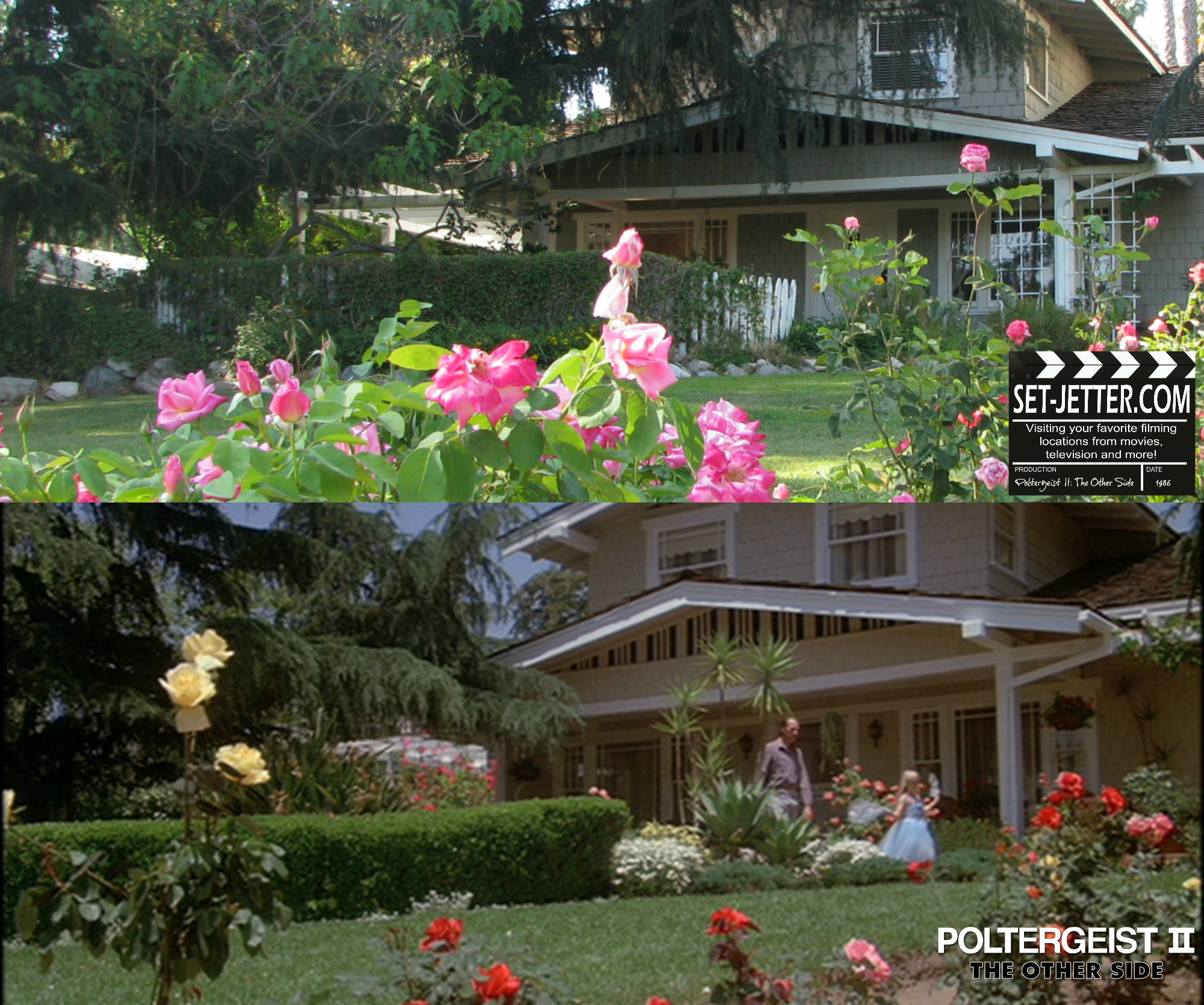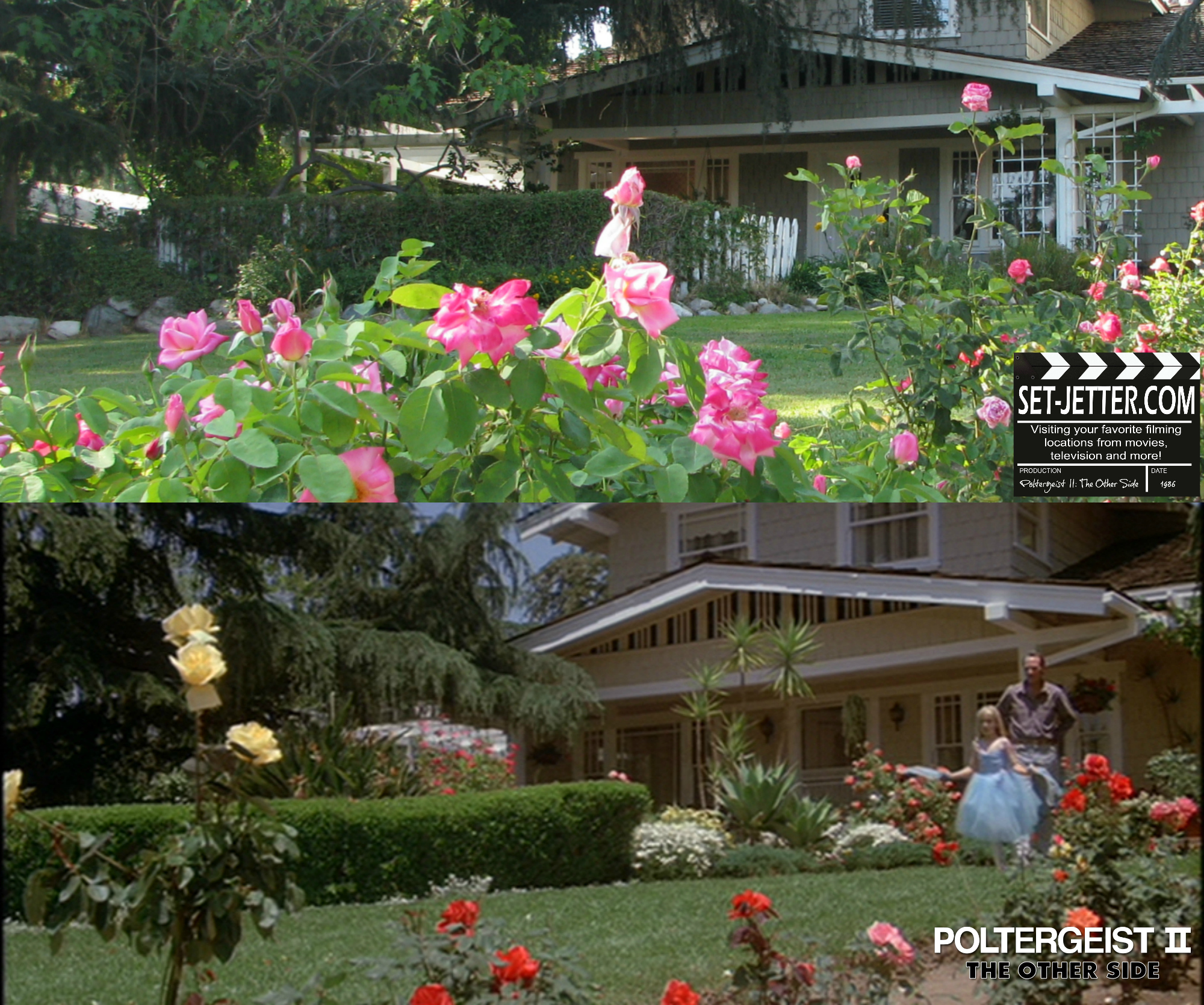 A short but memorable scene where Carol Anne first encoutners Reverend Kane takes place at a mall. Only recently found thanks to fellow set-jetter, Paul Slattery at Then & Now Movie Locations and actor Oliver Robins, it was located at 17200 Ventura Boulevard in Encino, California. The mall has undergone extensive renovation, but the general structure is recognizable.
I did decide to venture up to the front porch of the house, looks virtually the same.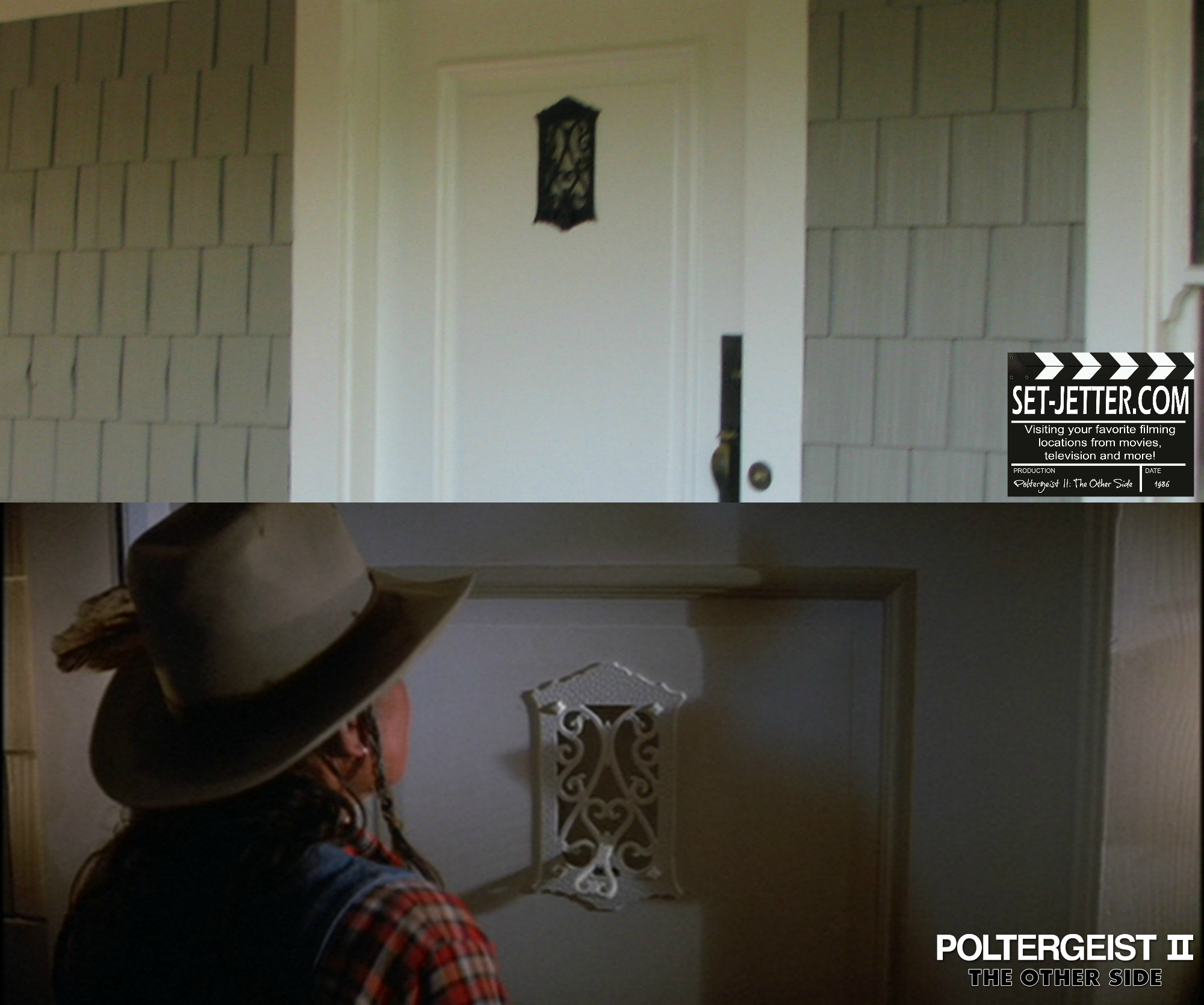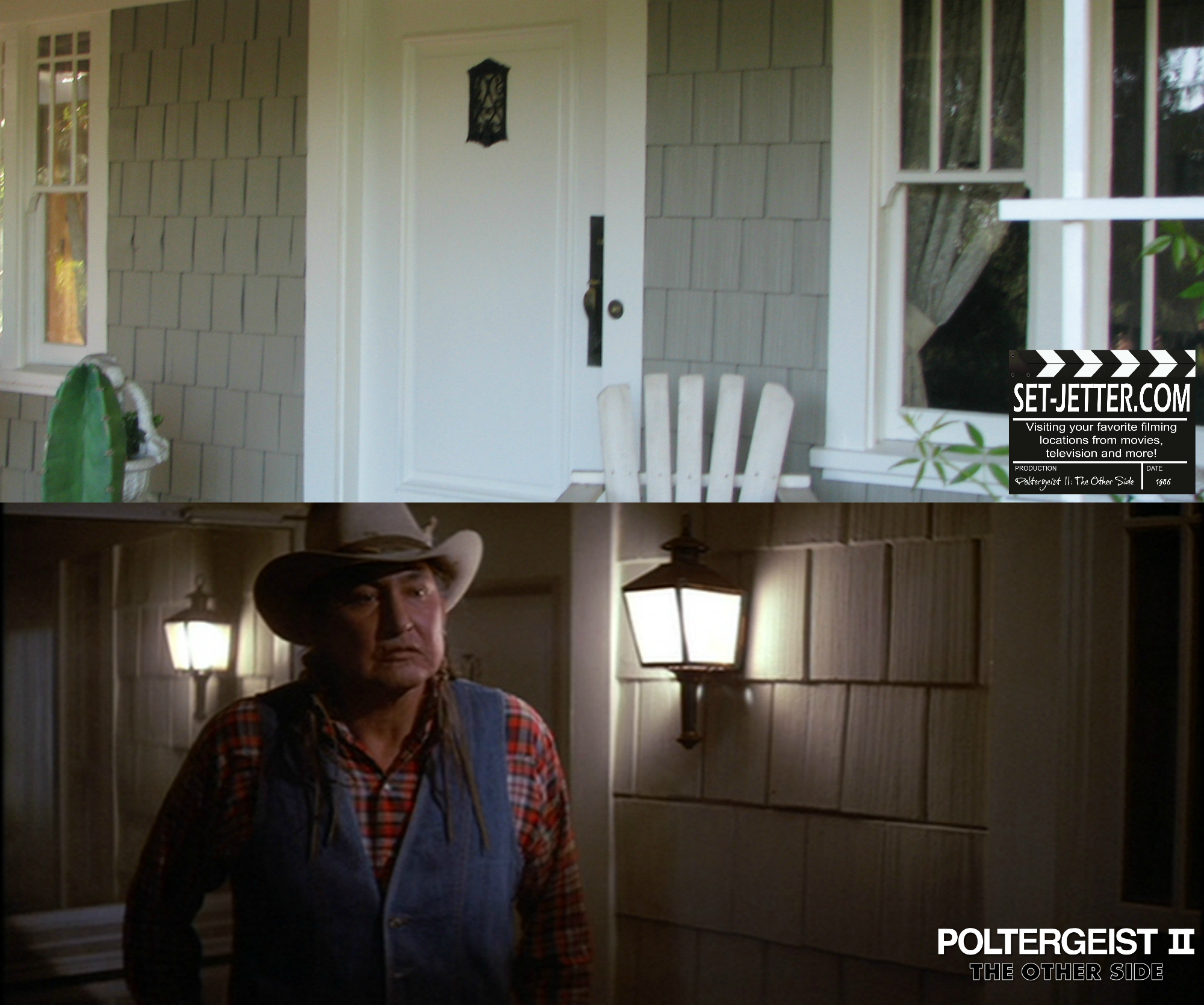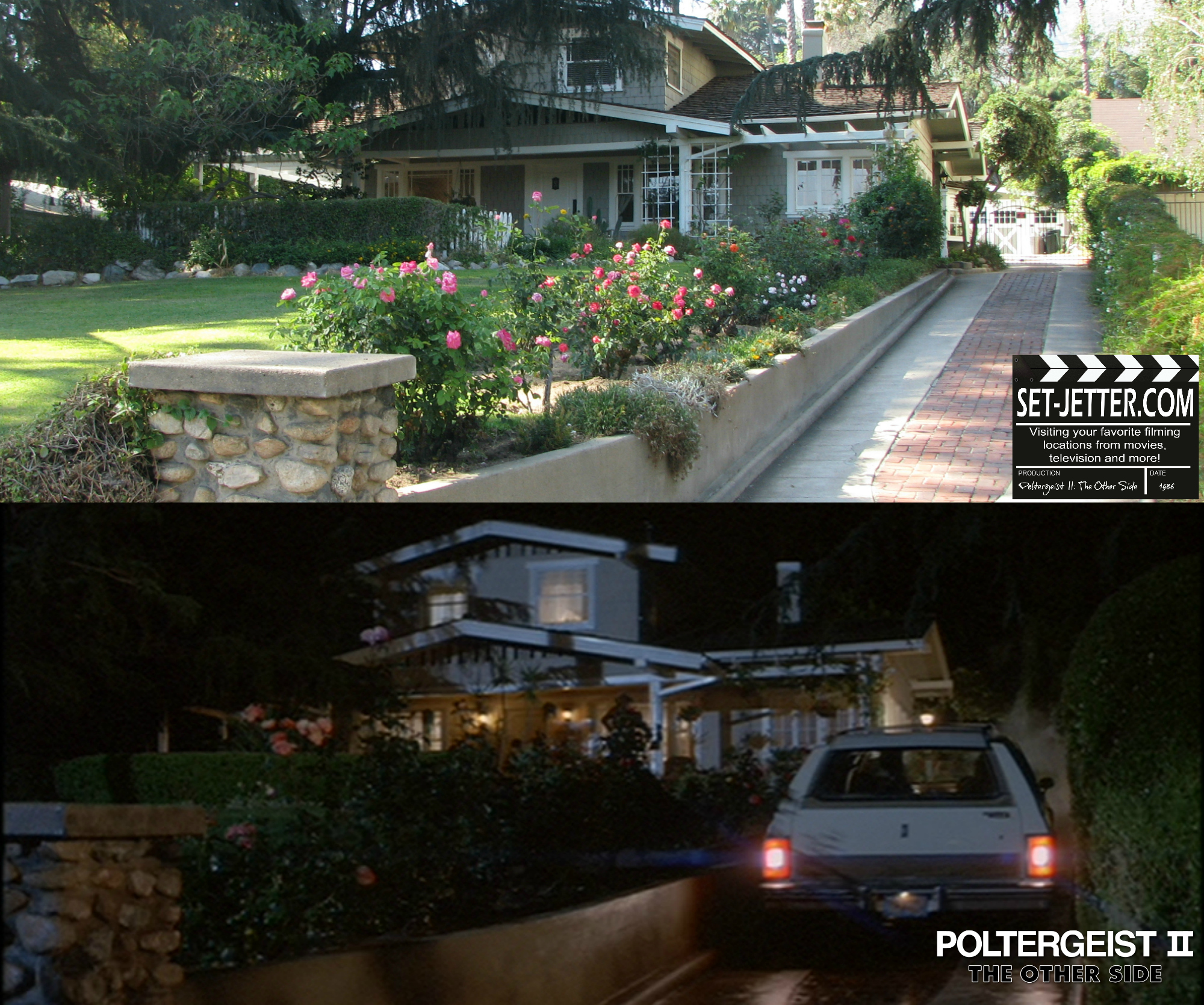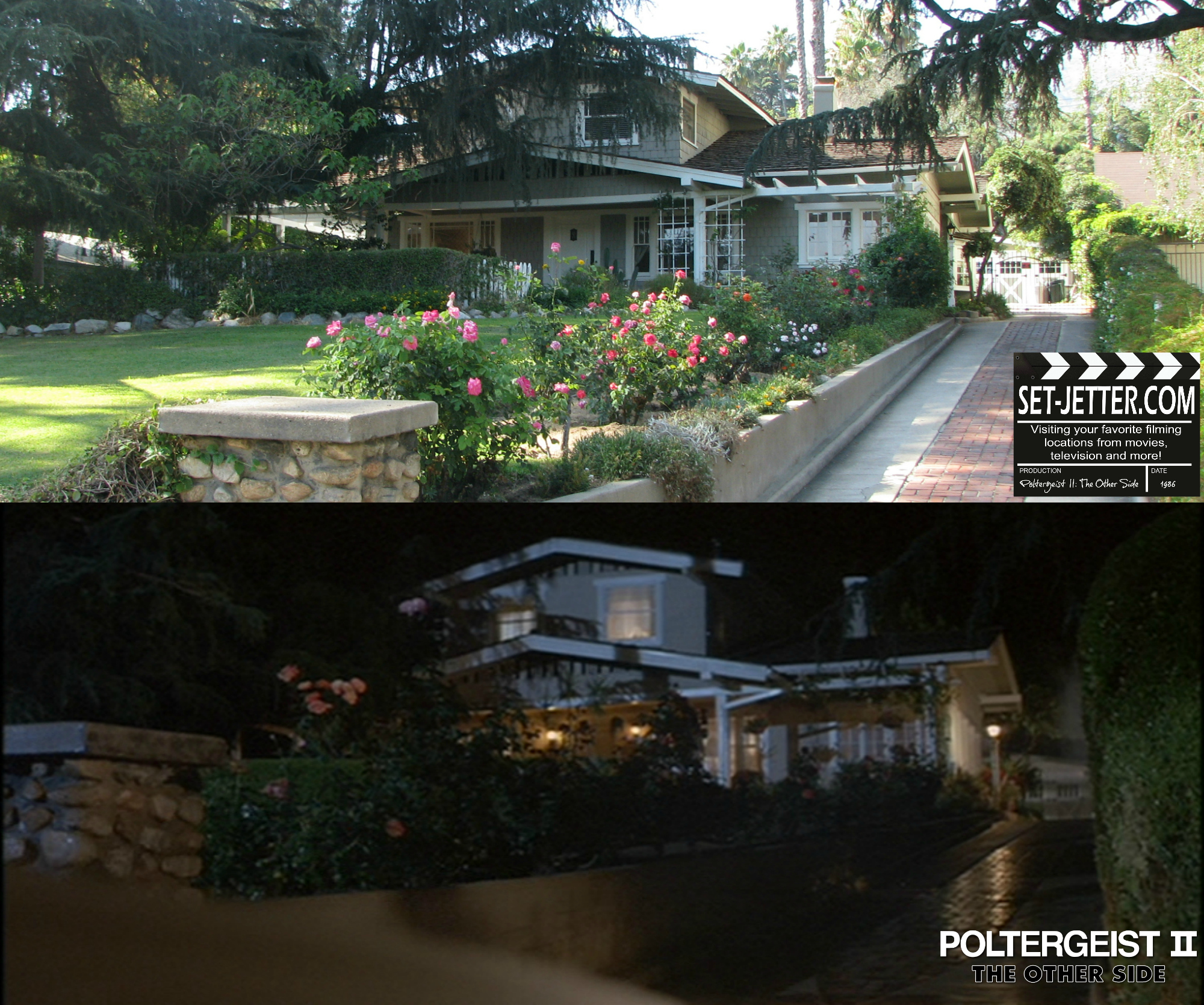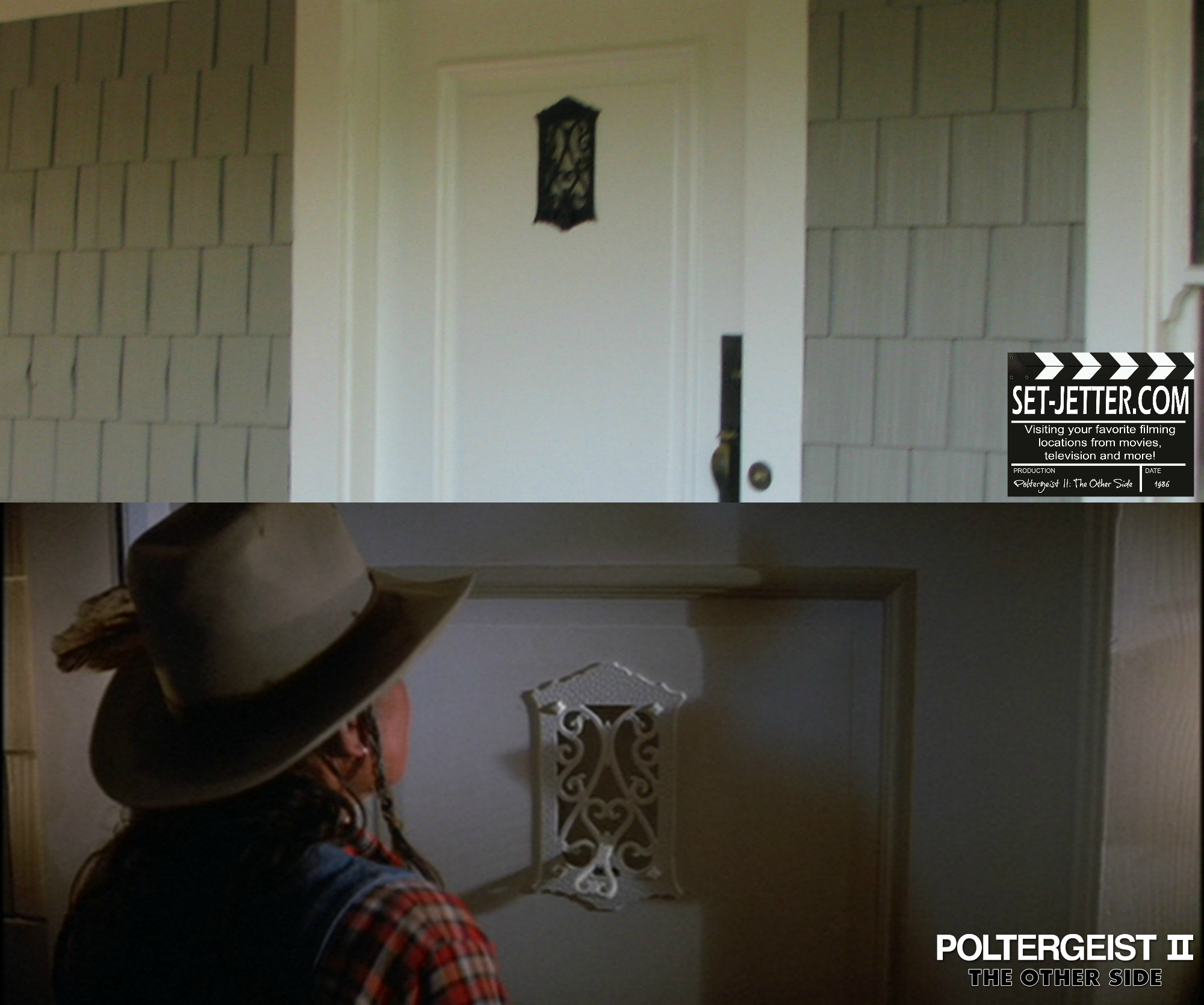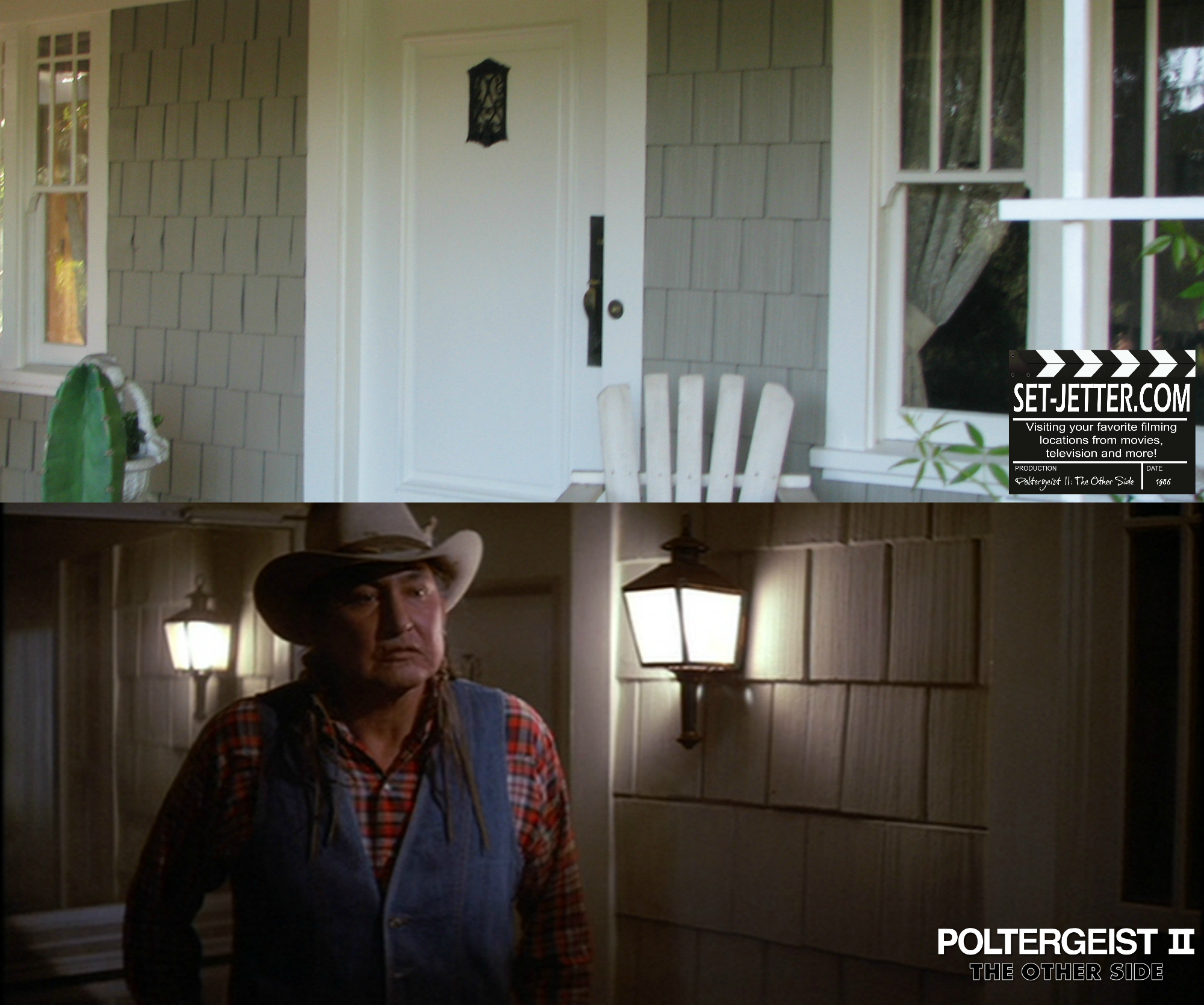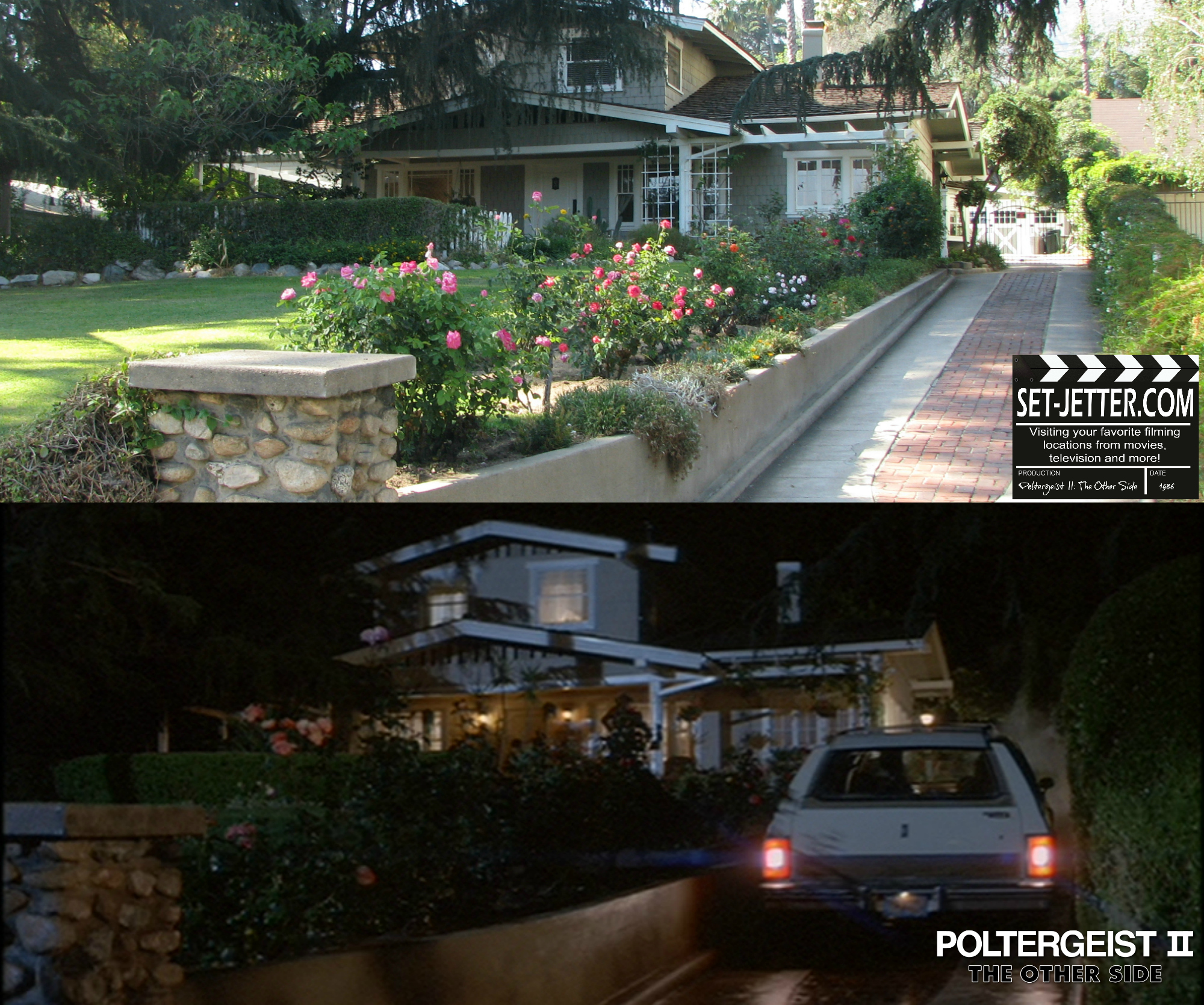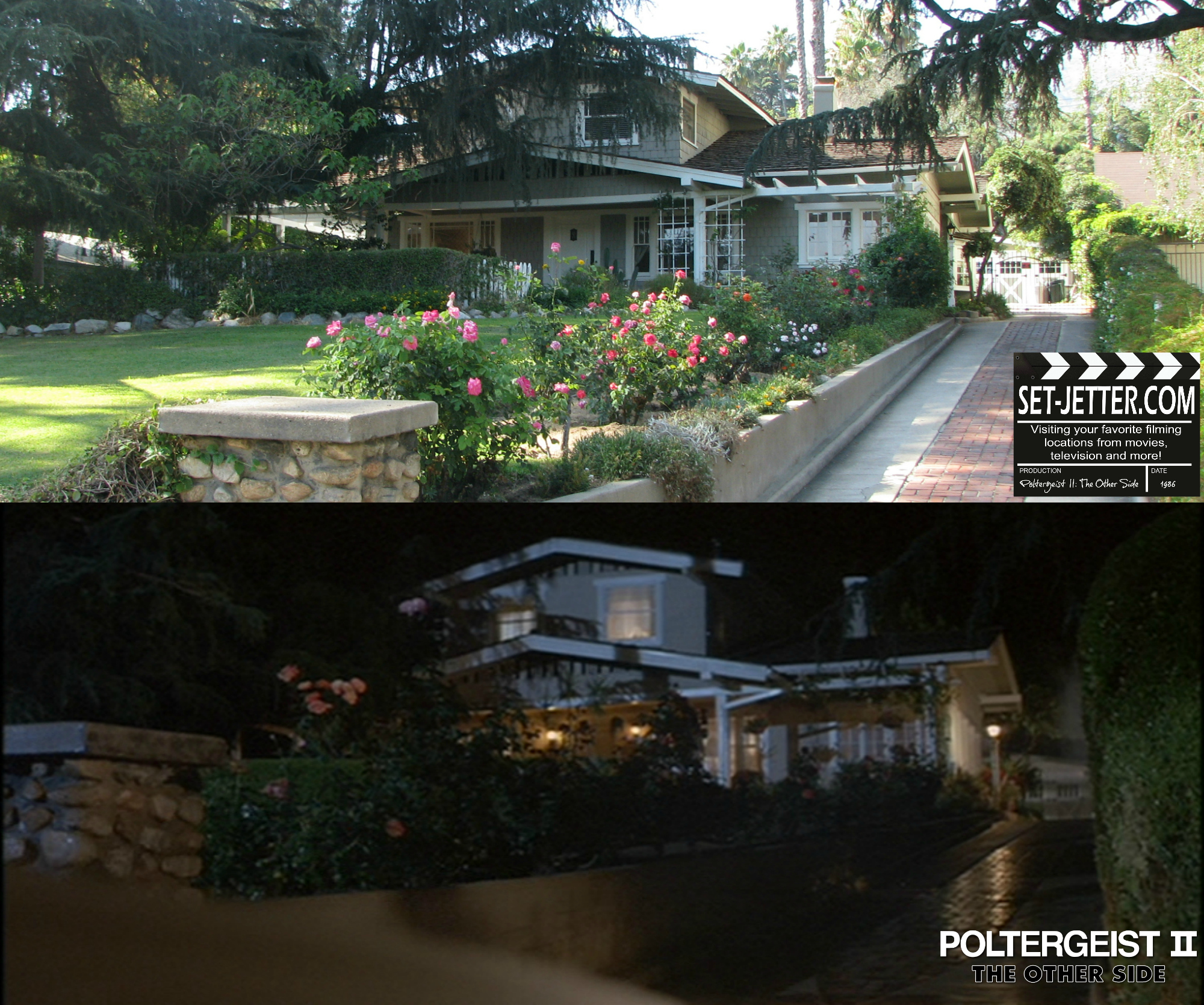 God is in... his holy temple! Probably the most iconic scene in the movie when Reverend Kane first visits the house.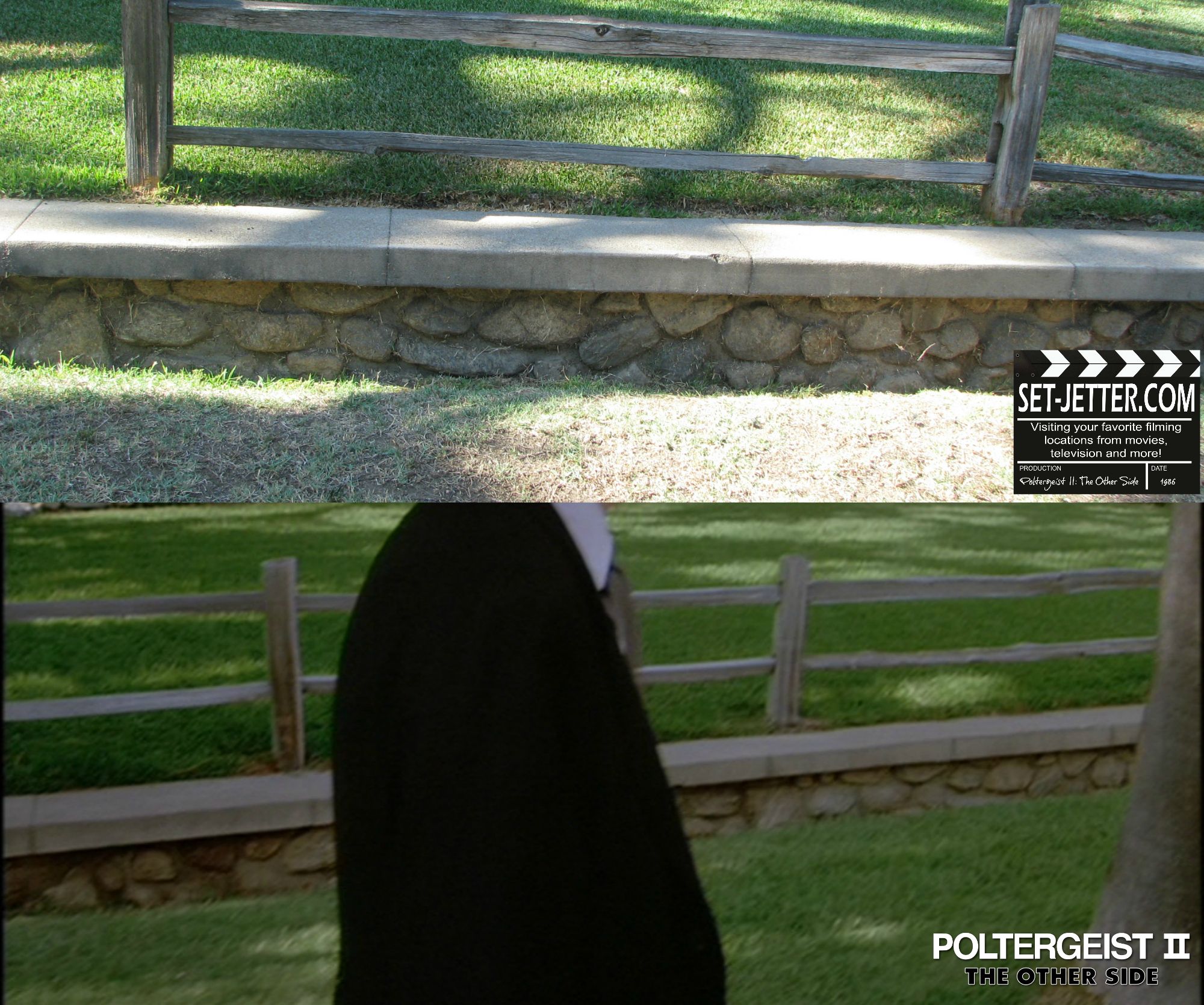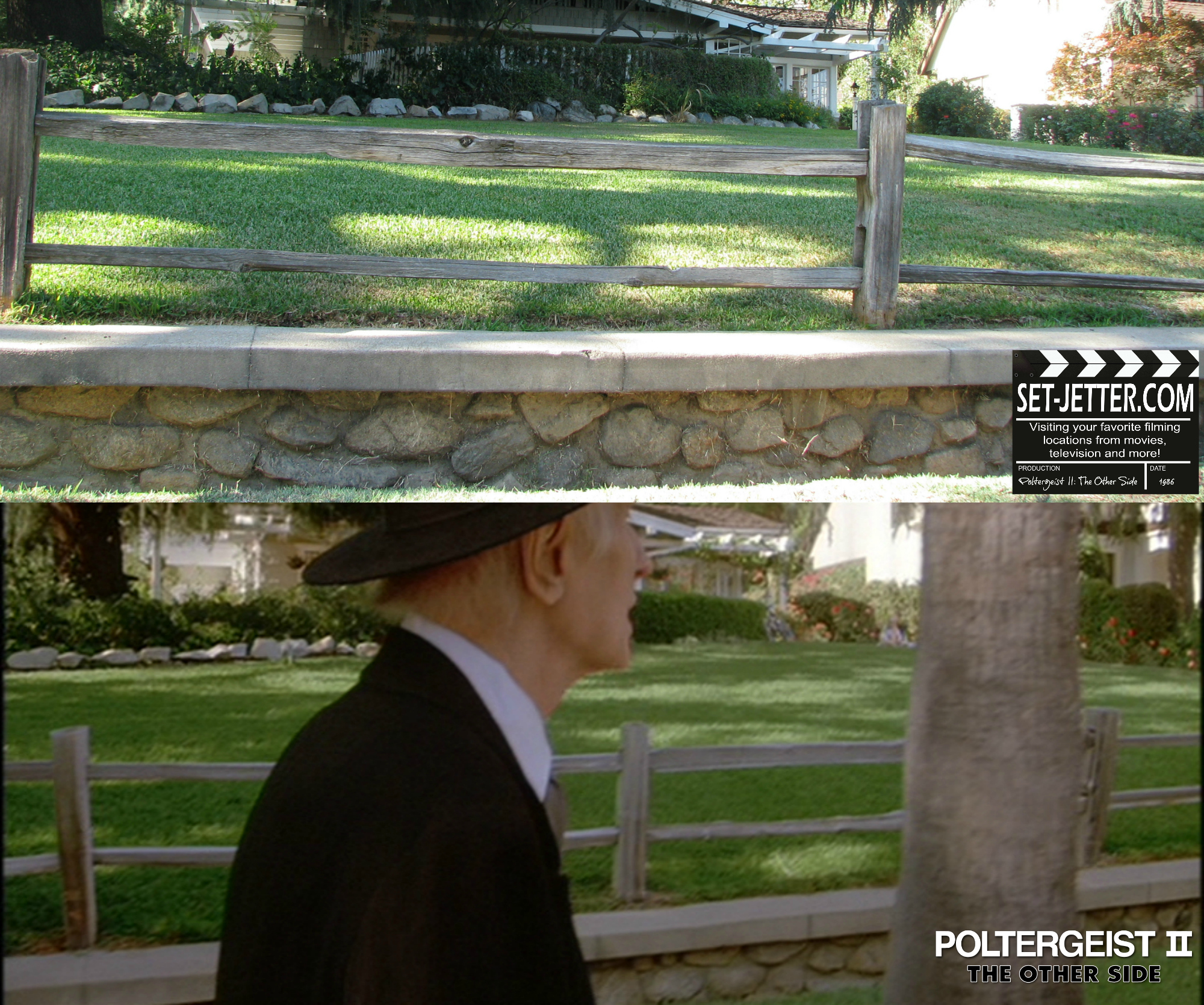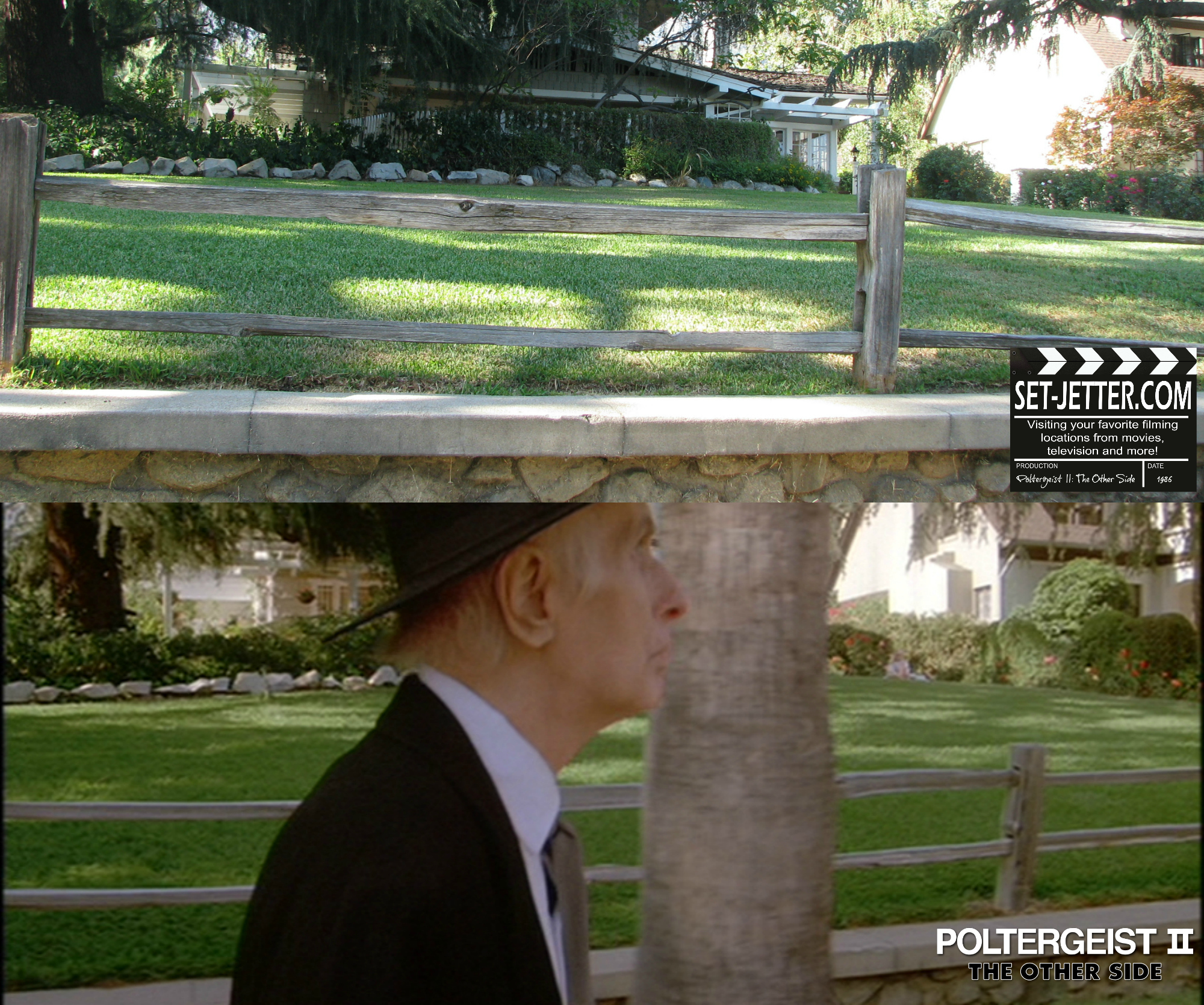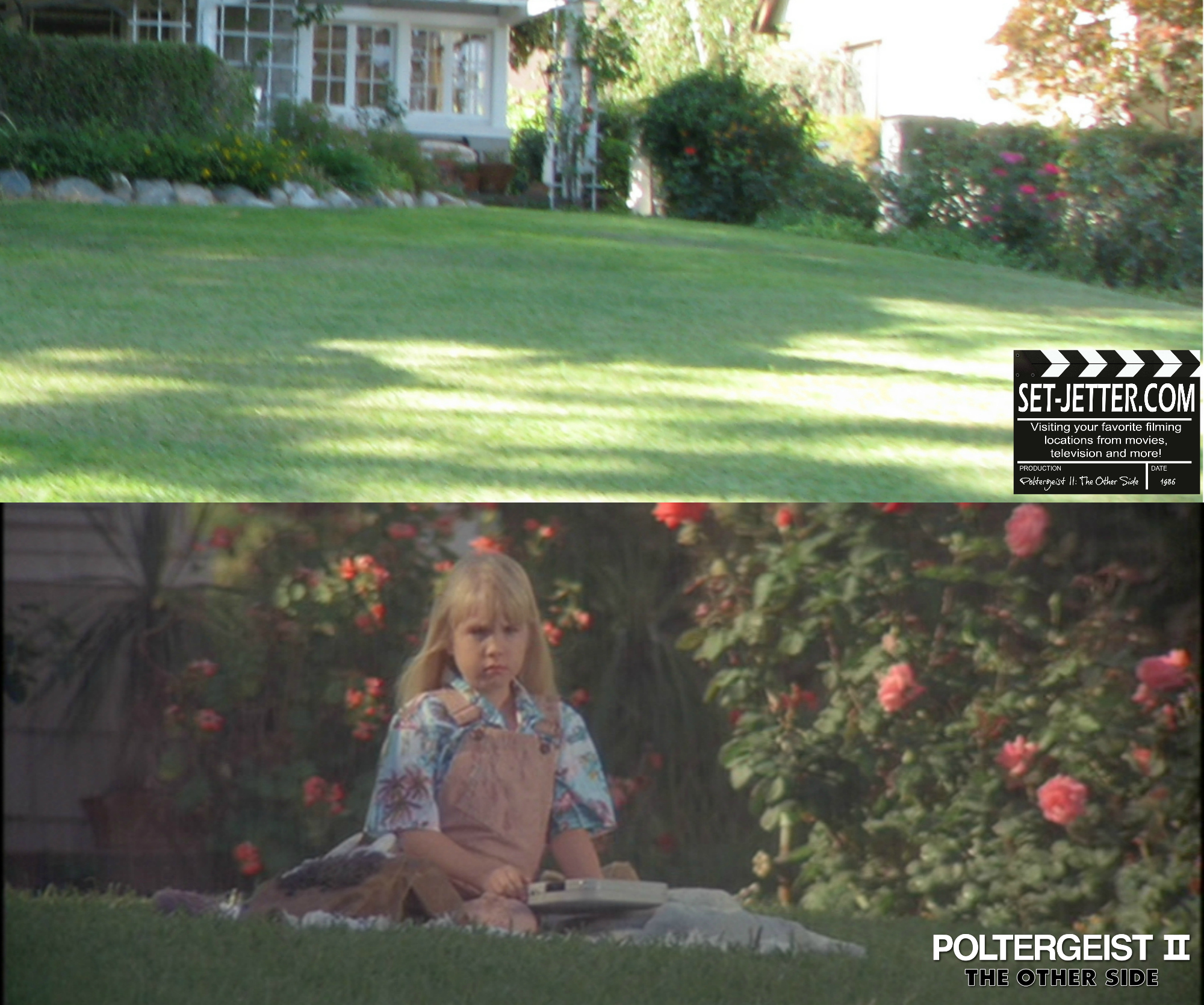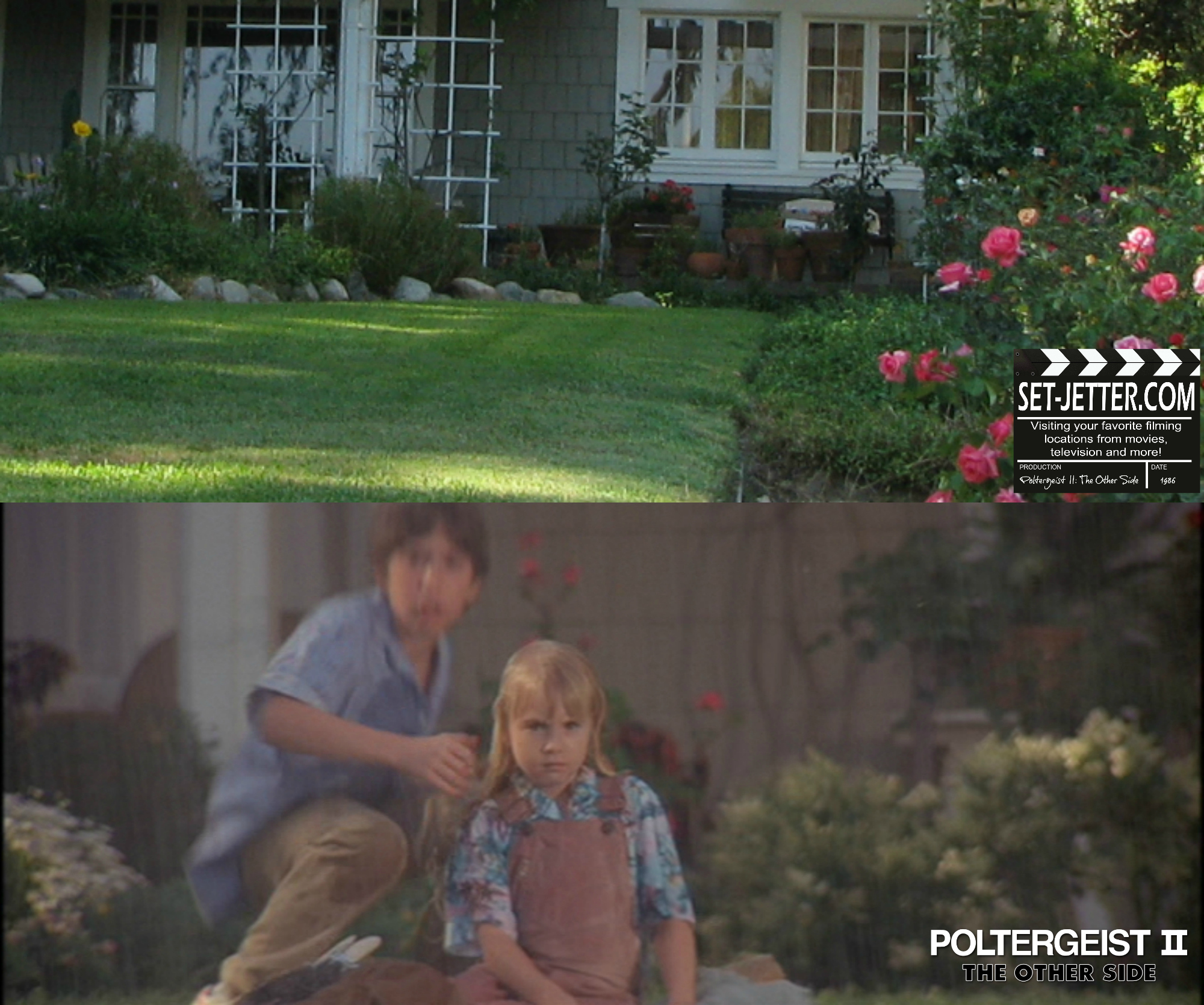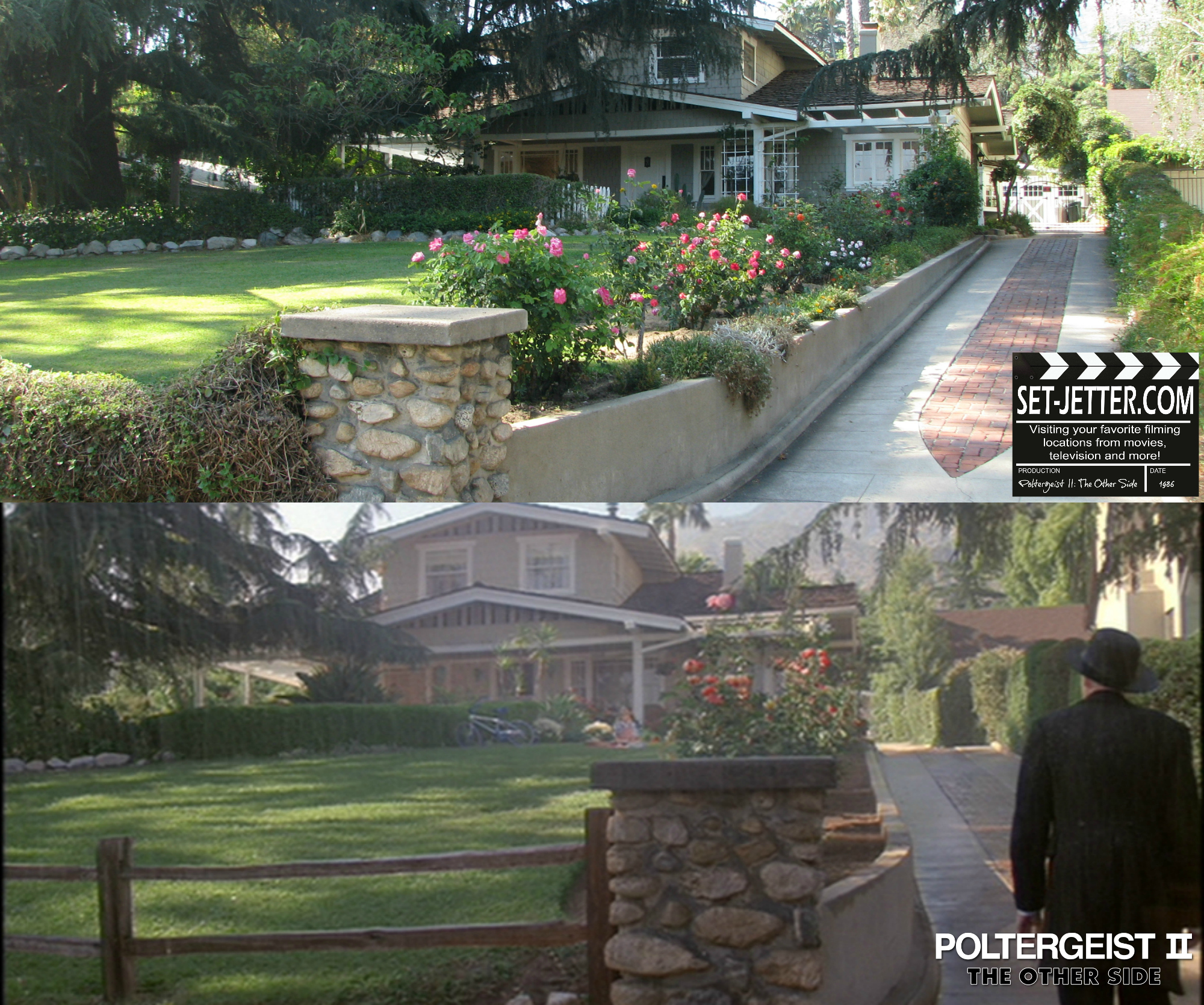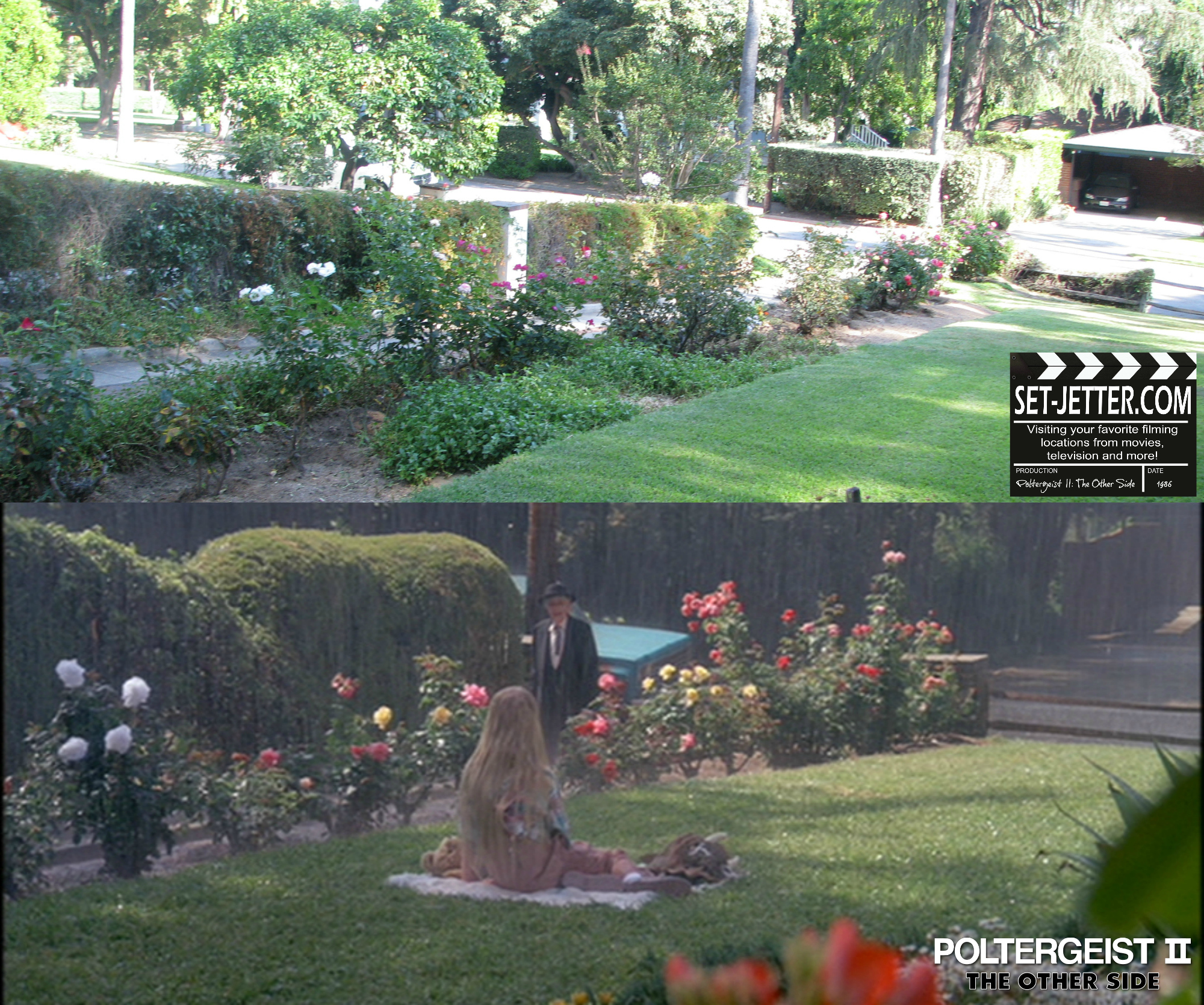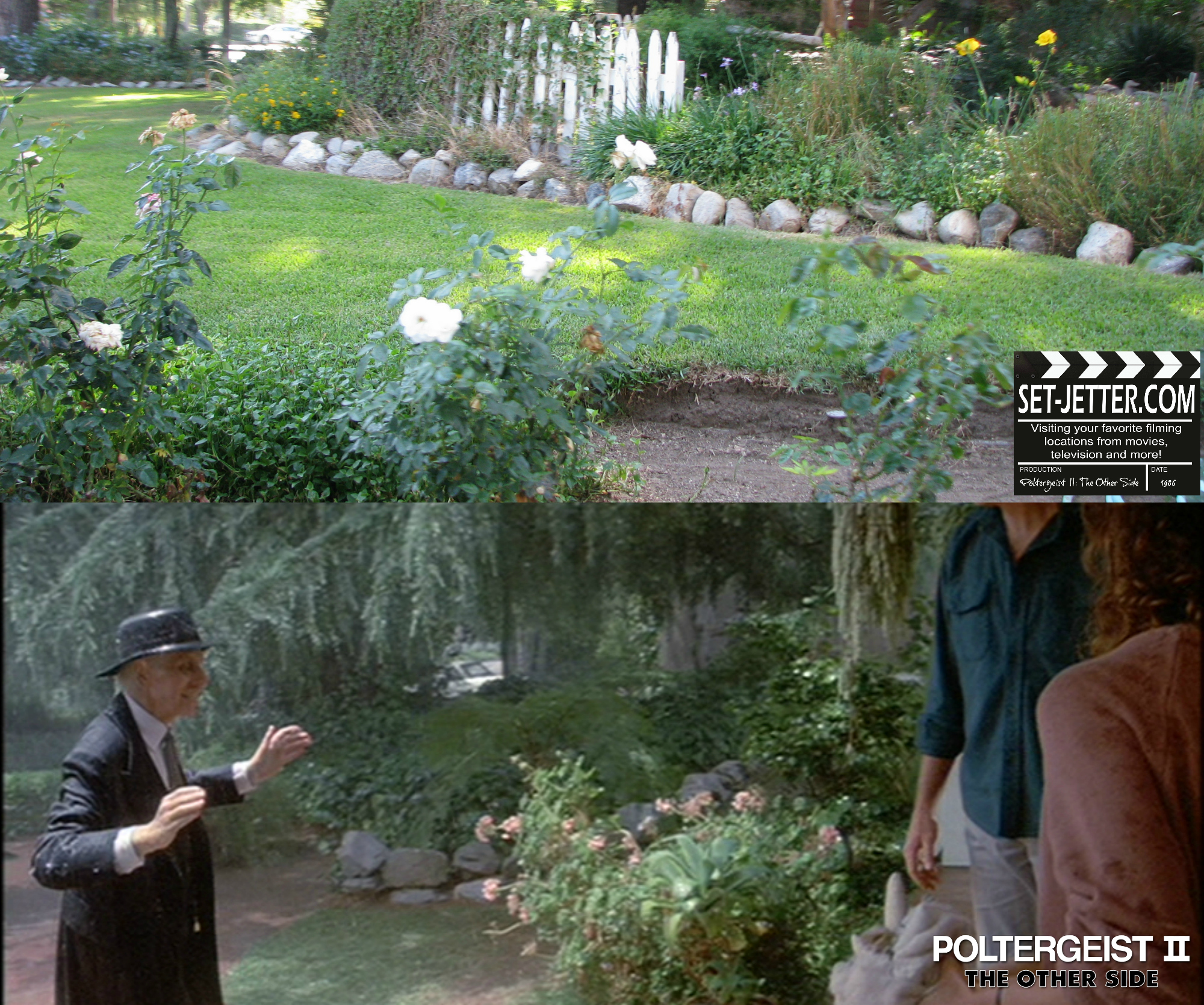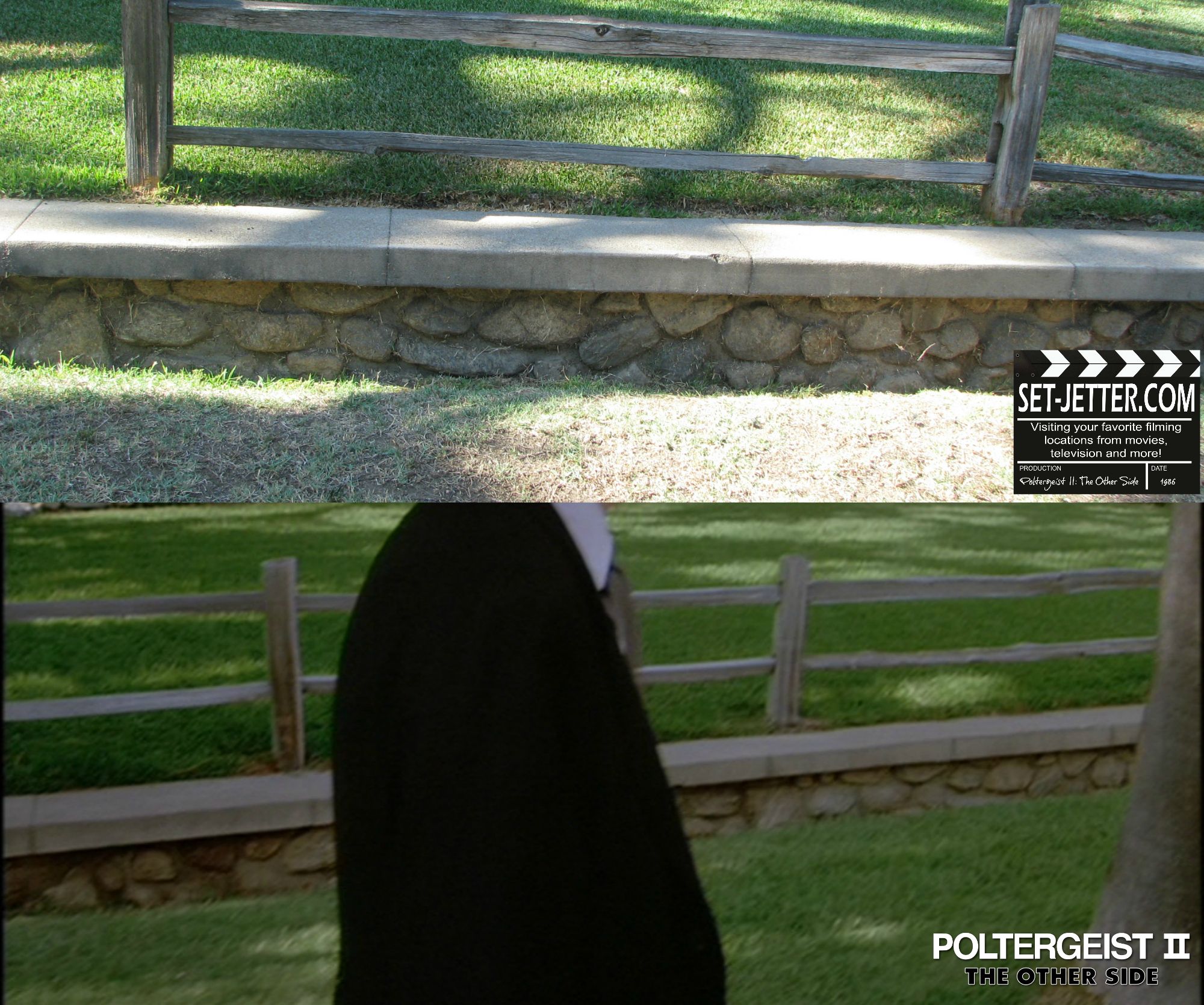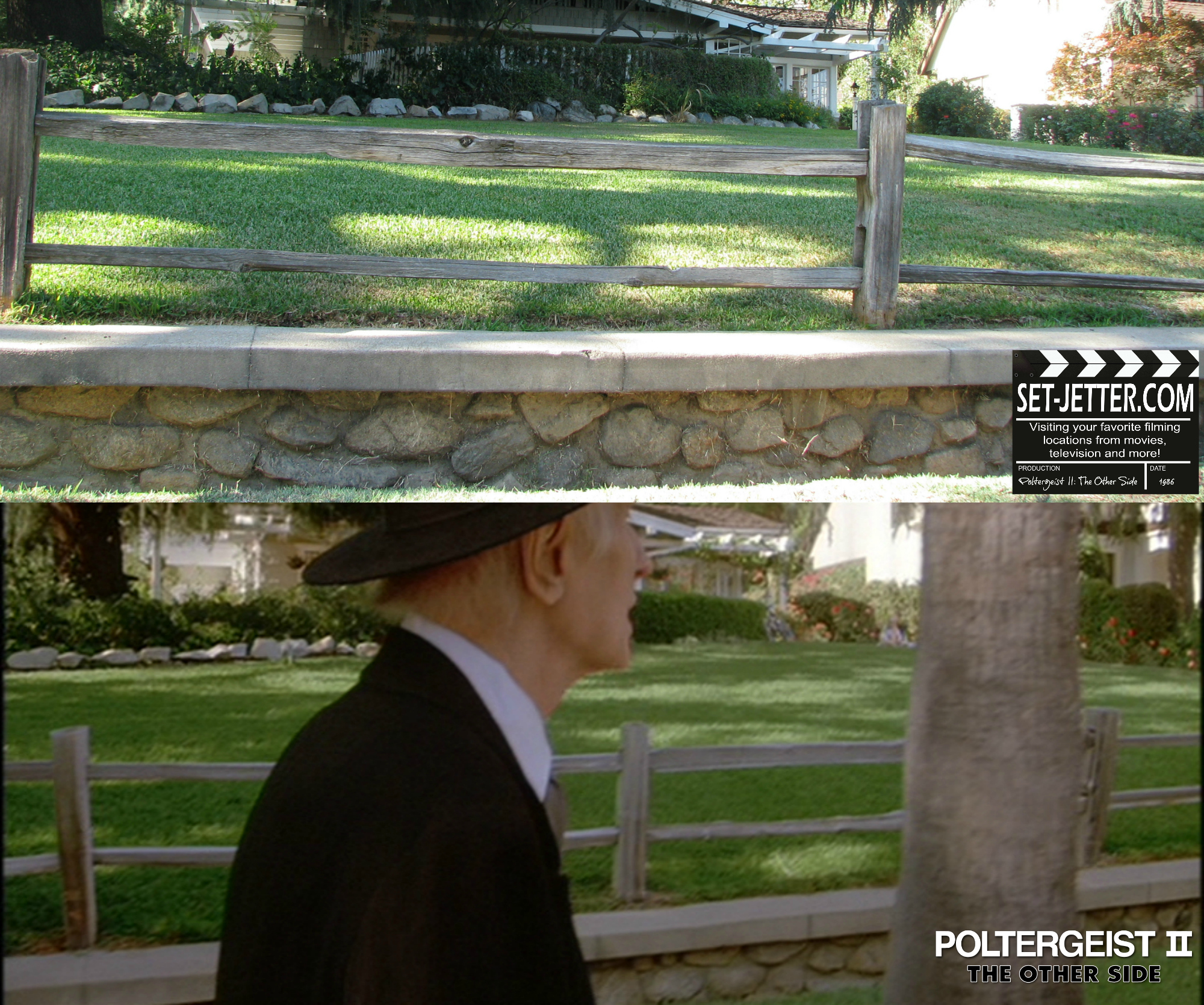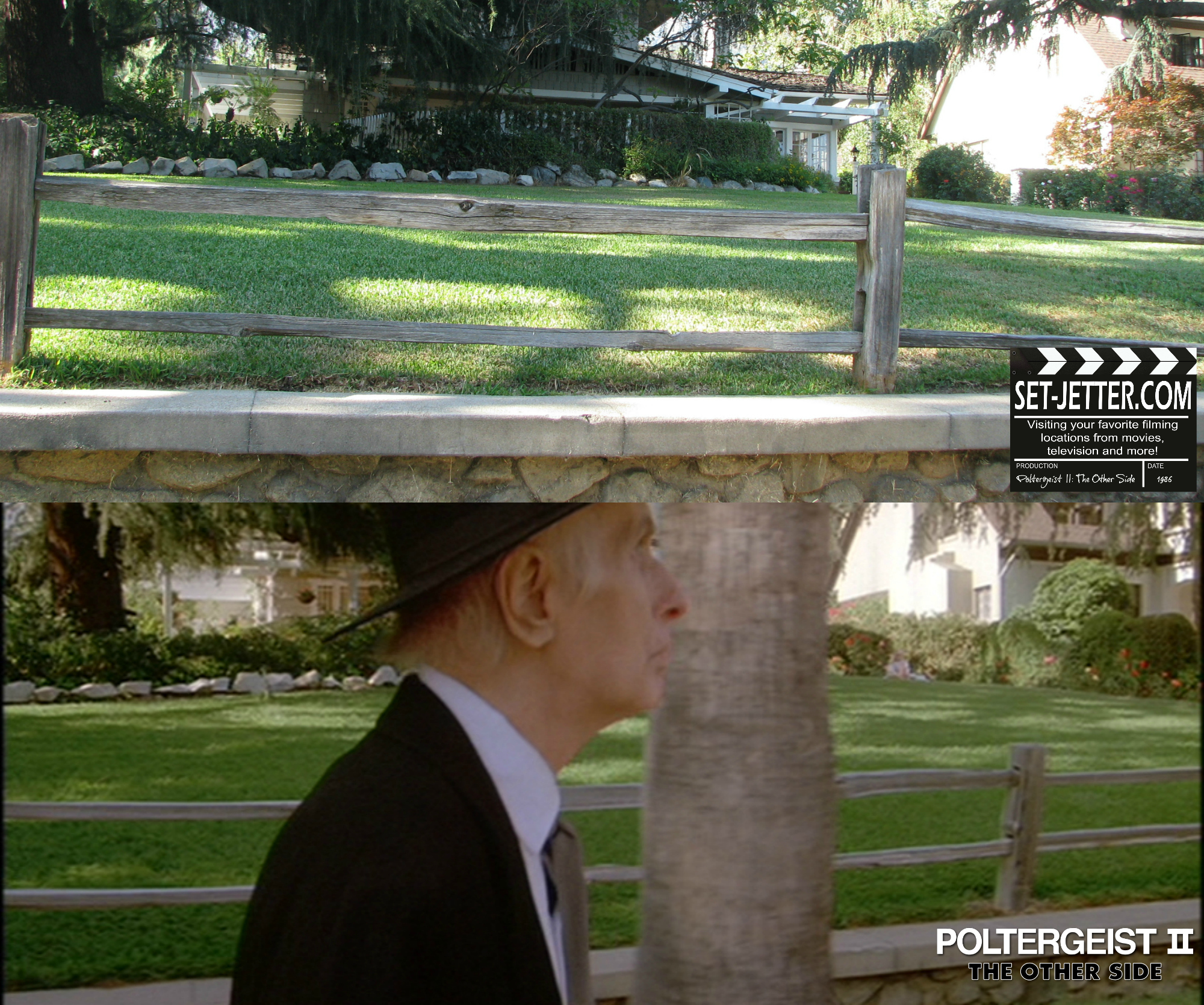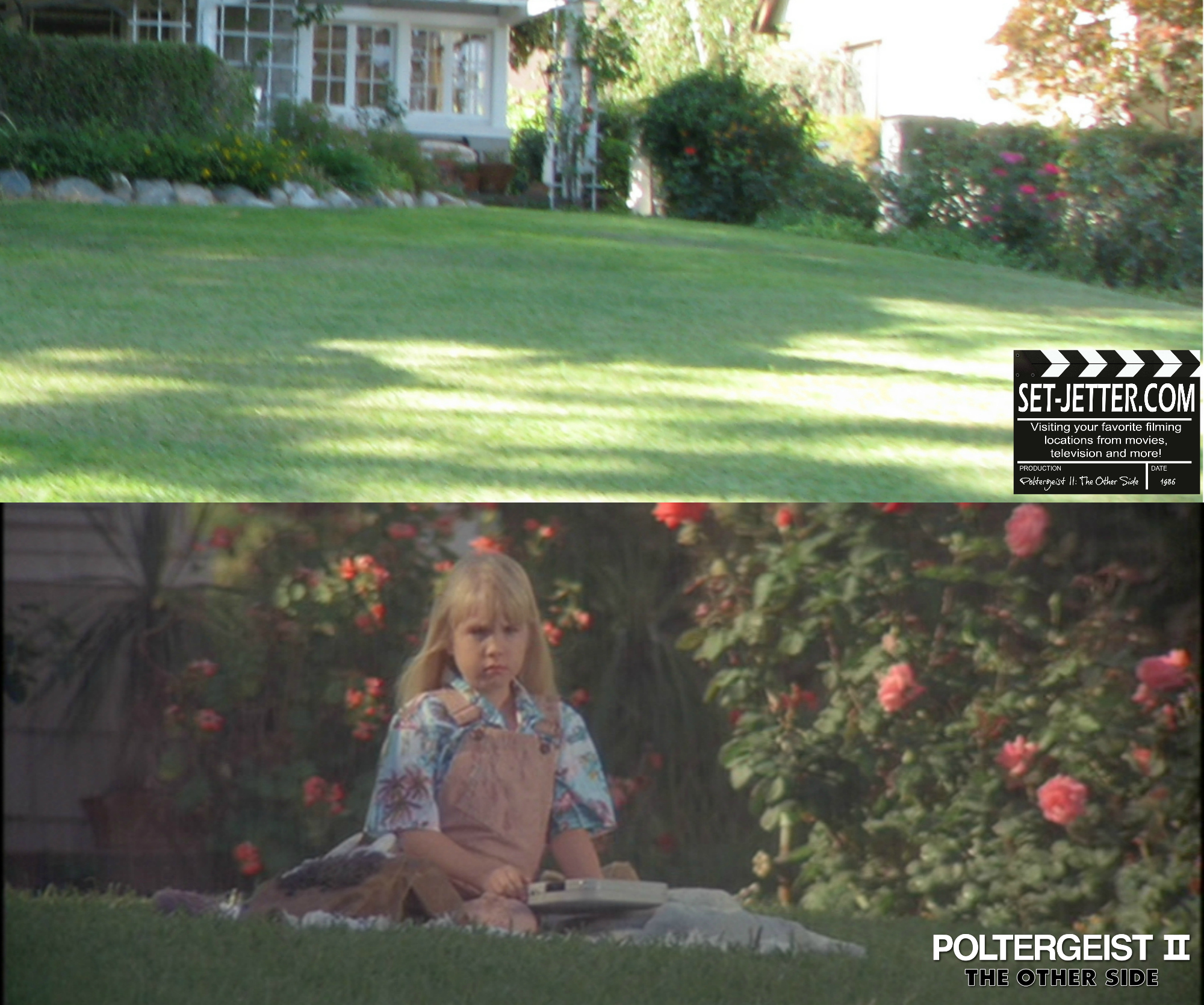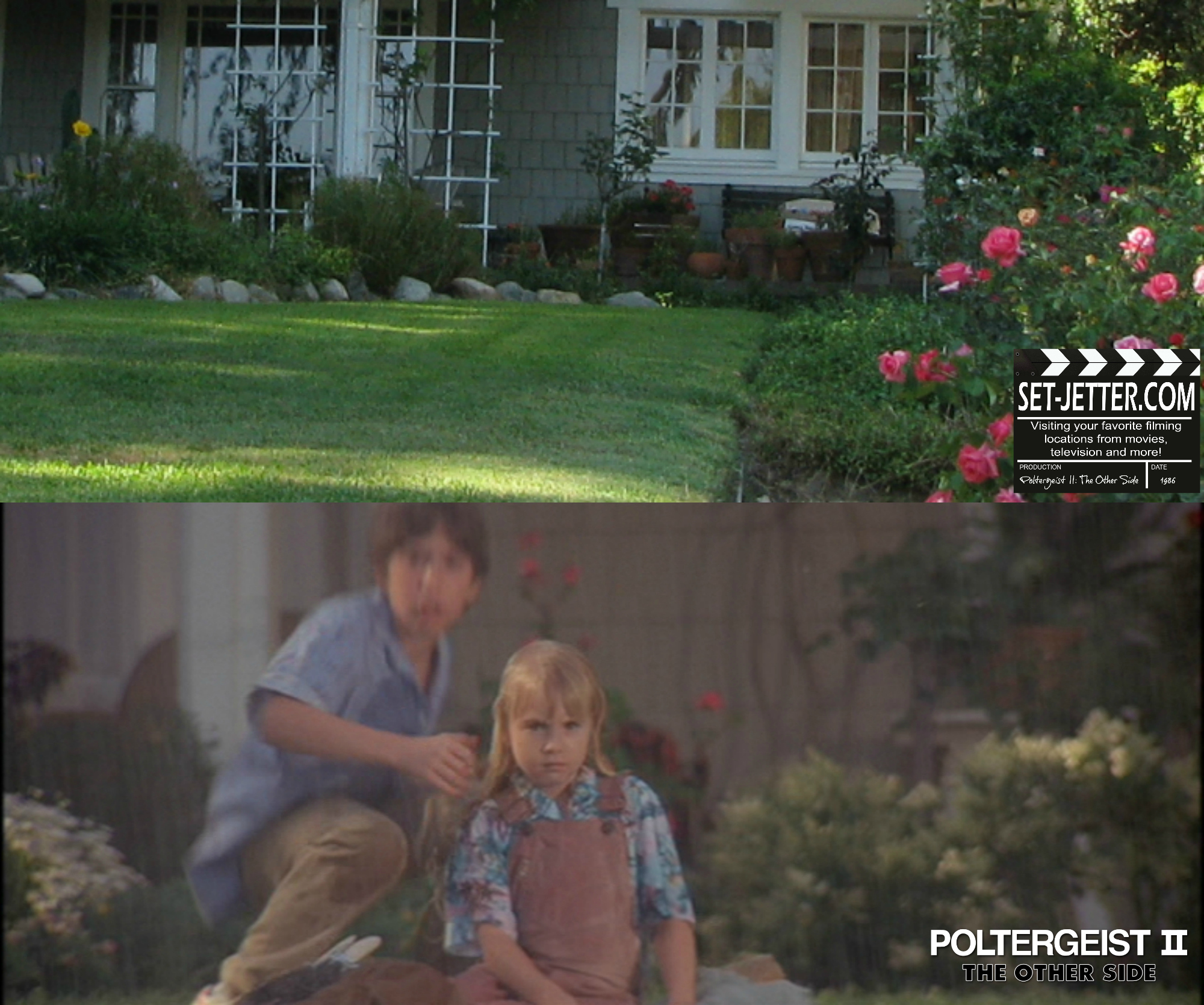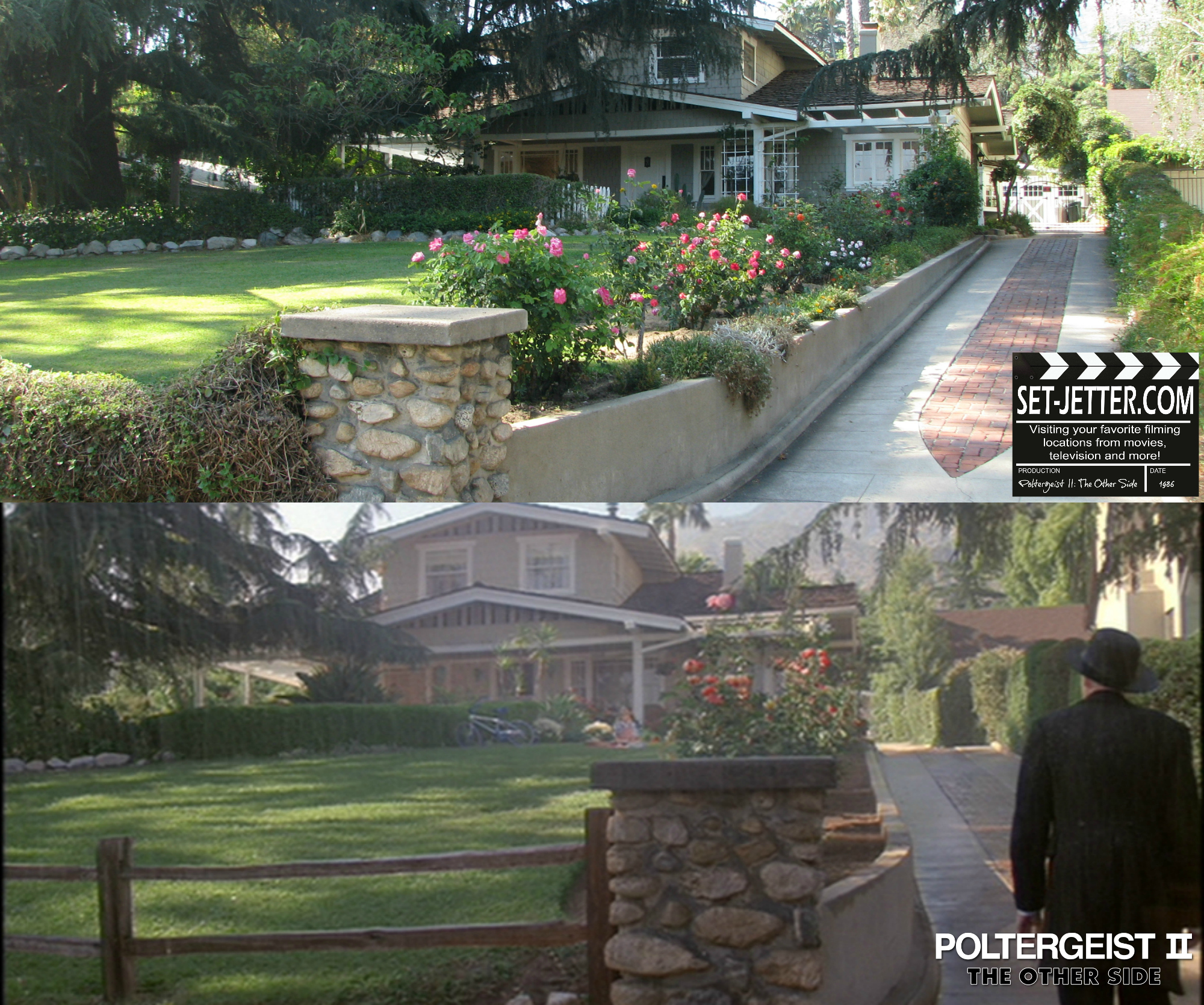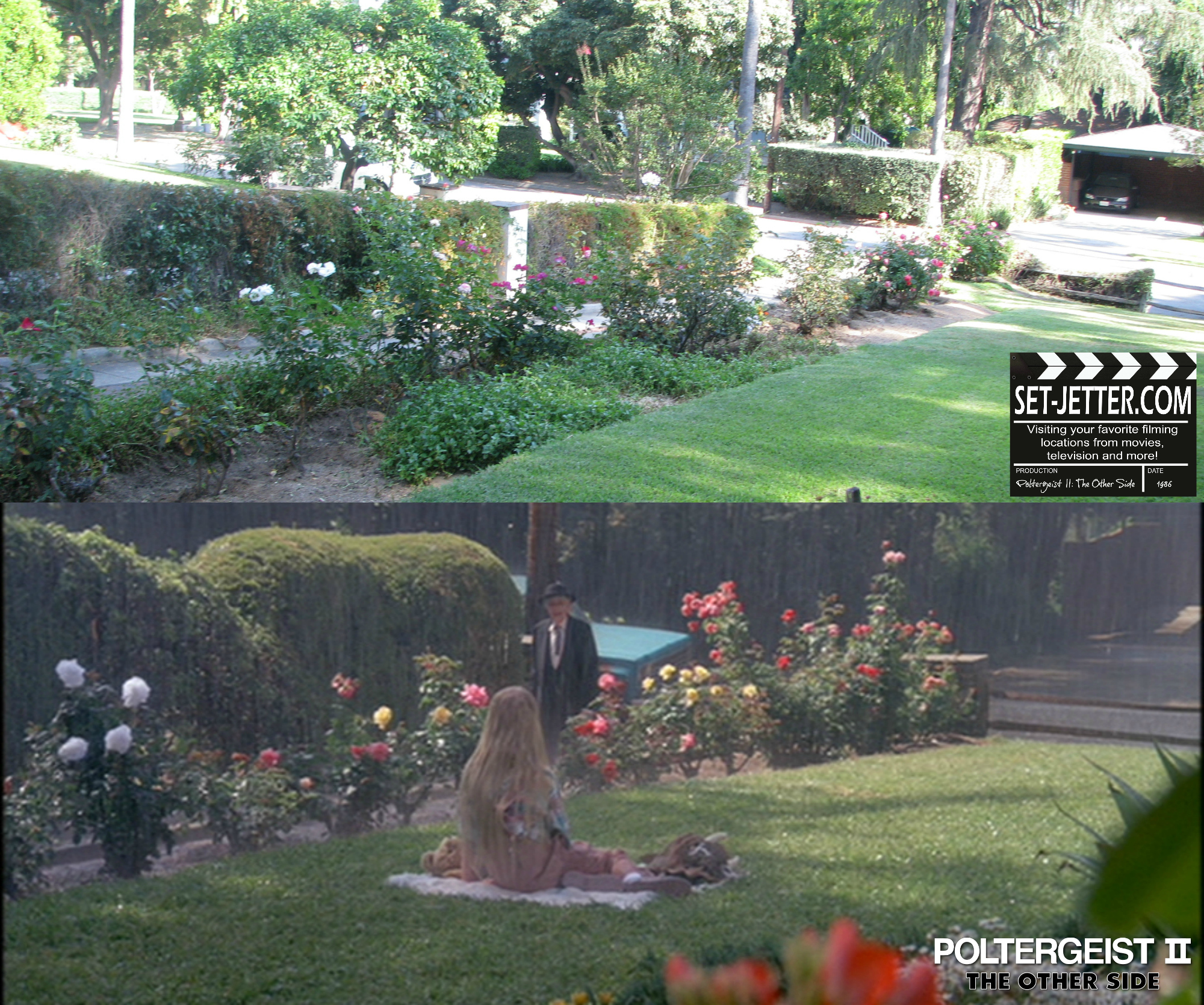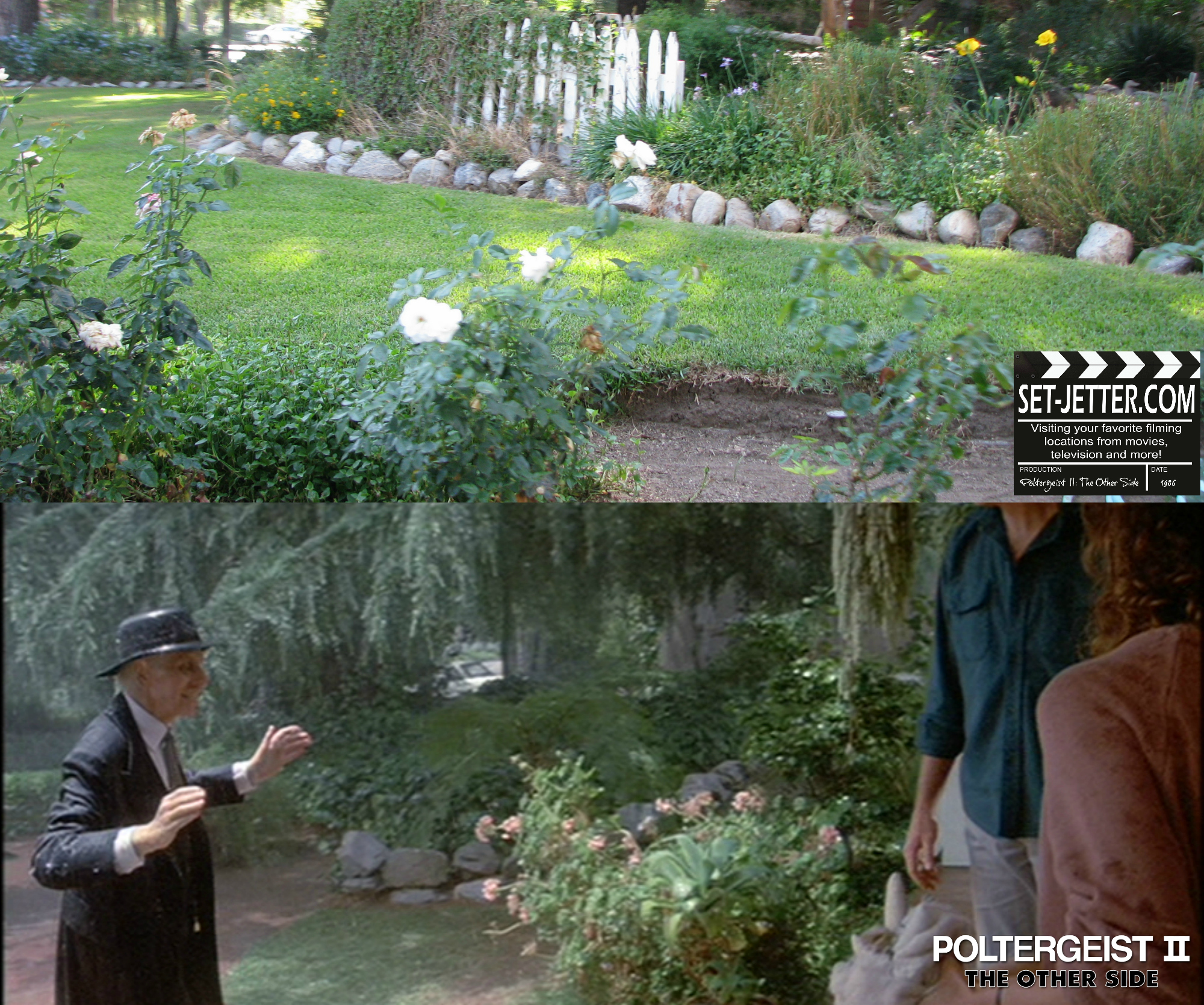 Another quick scene on the porch.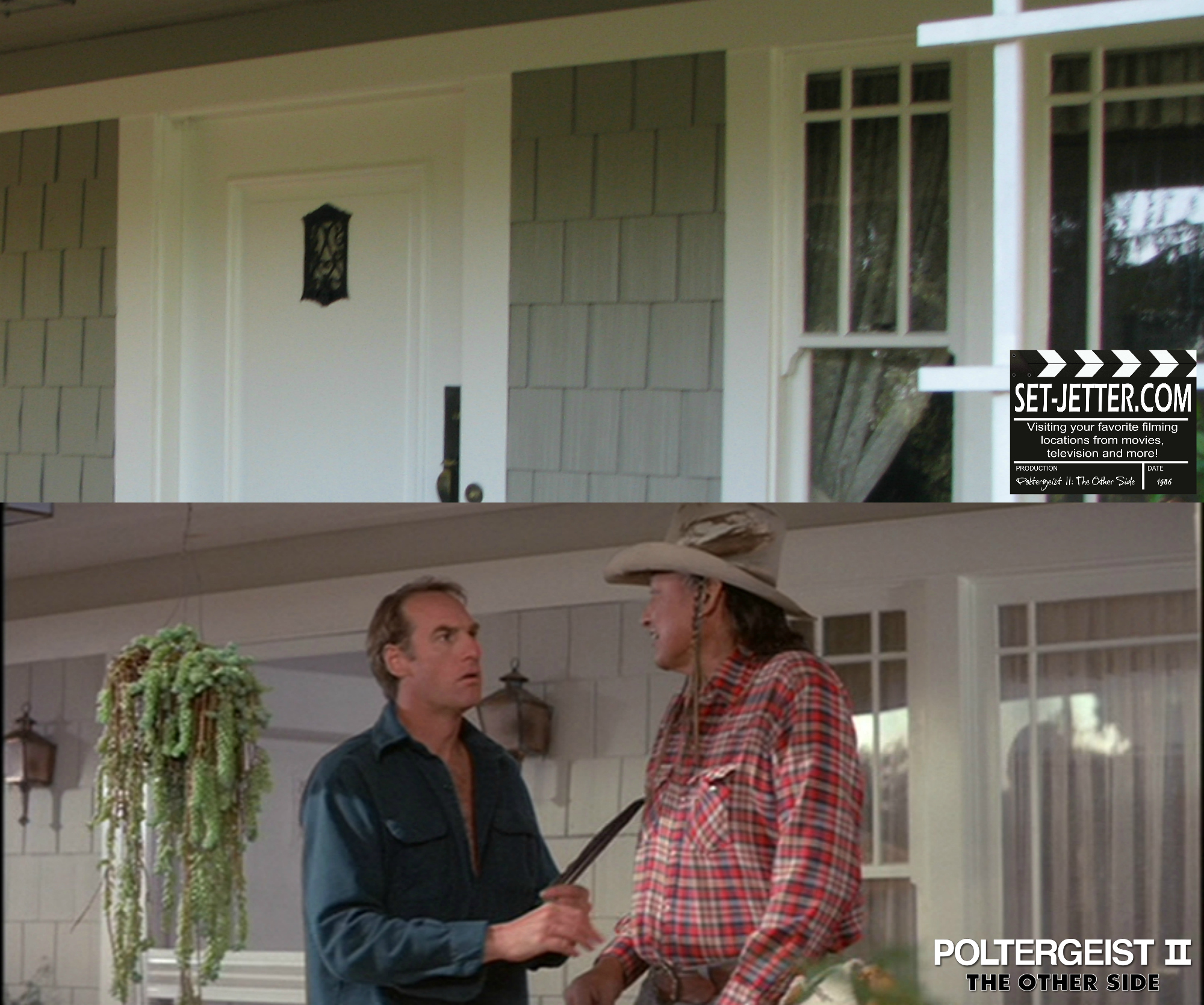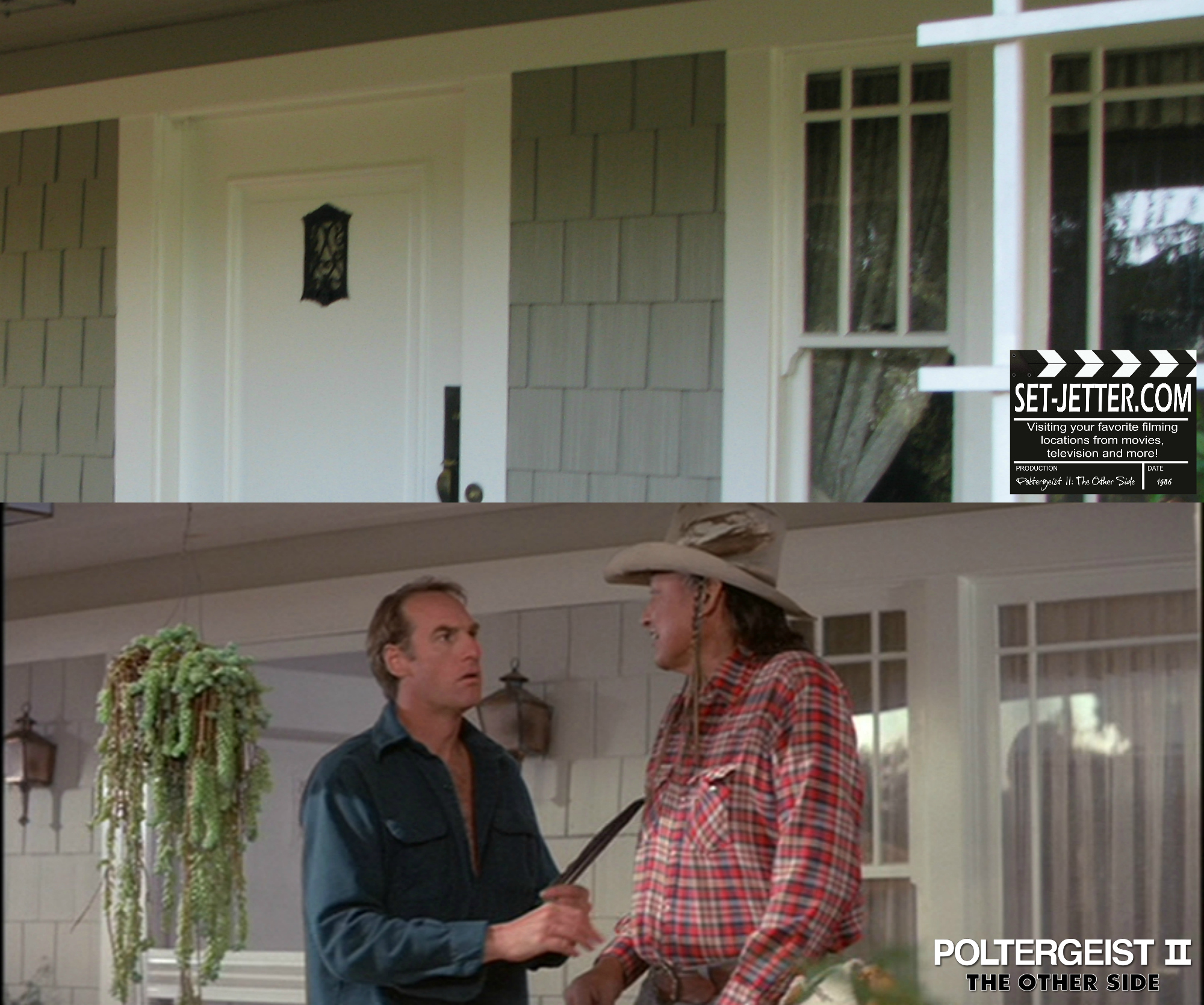 The final night in the house before the Freelings take off, yet again.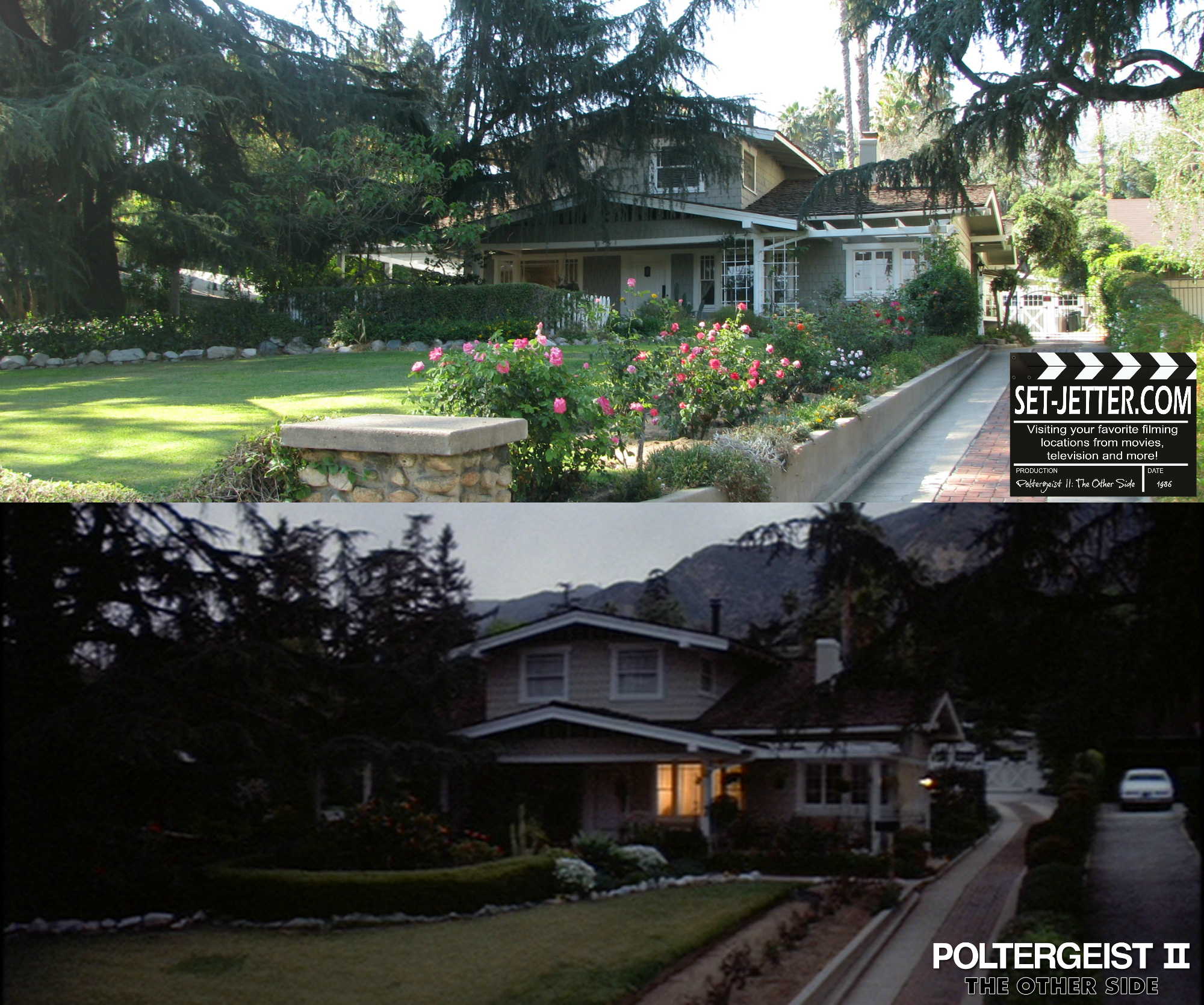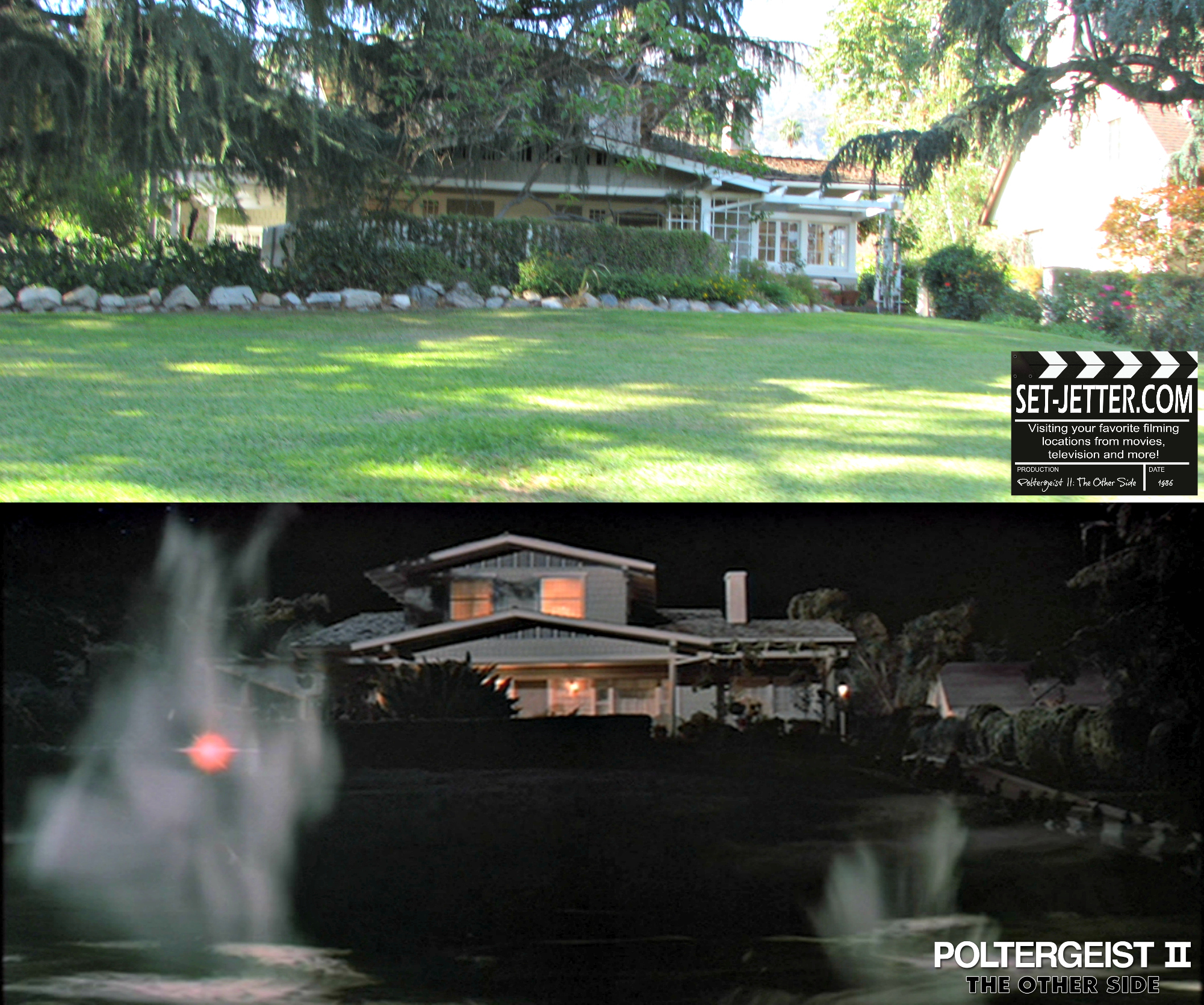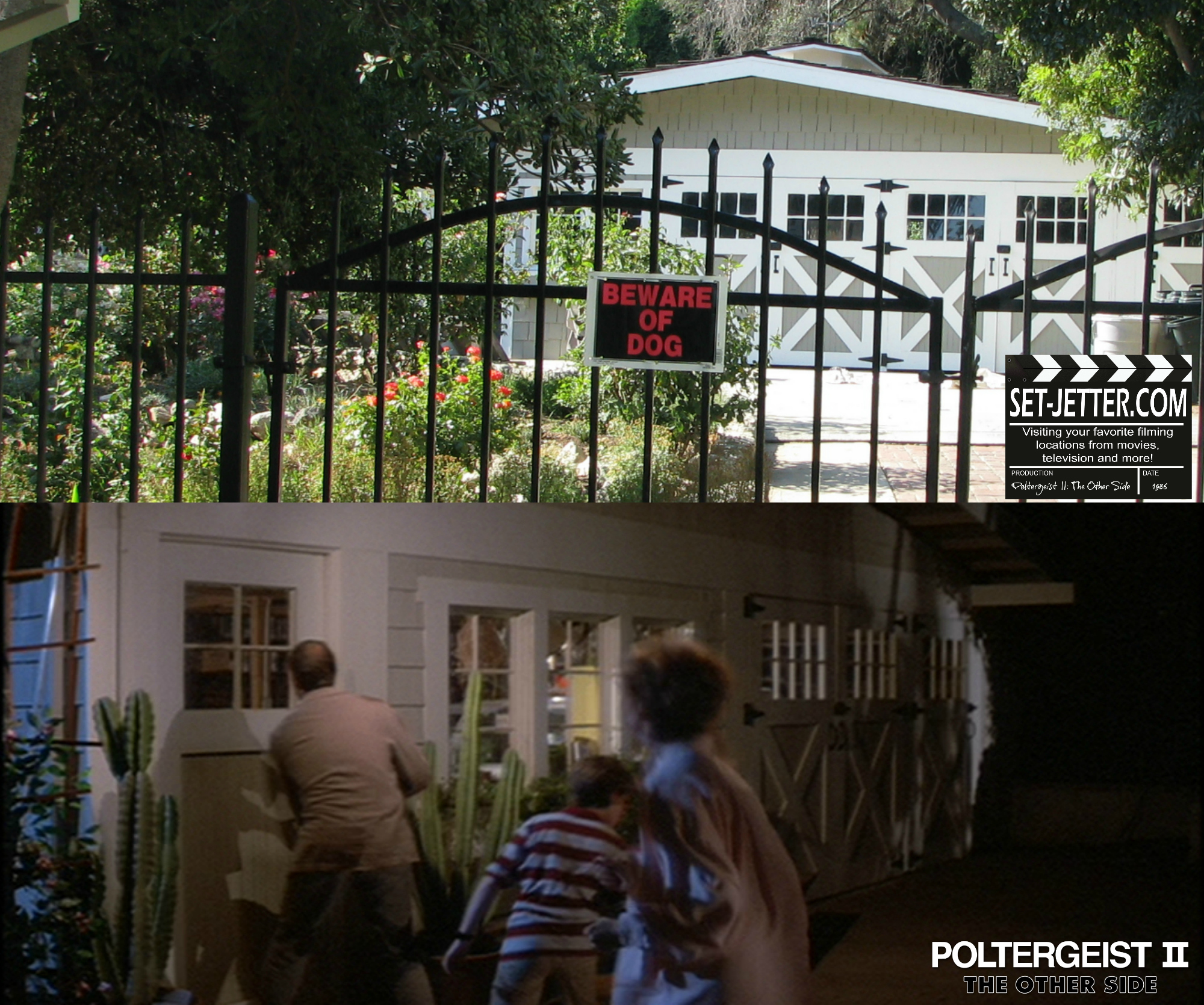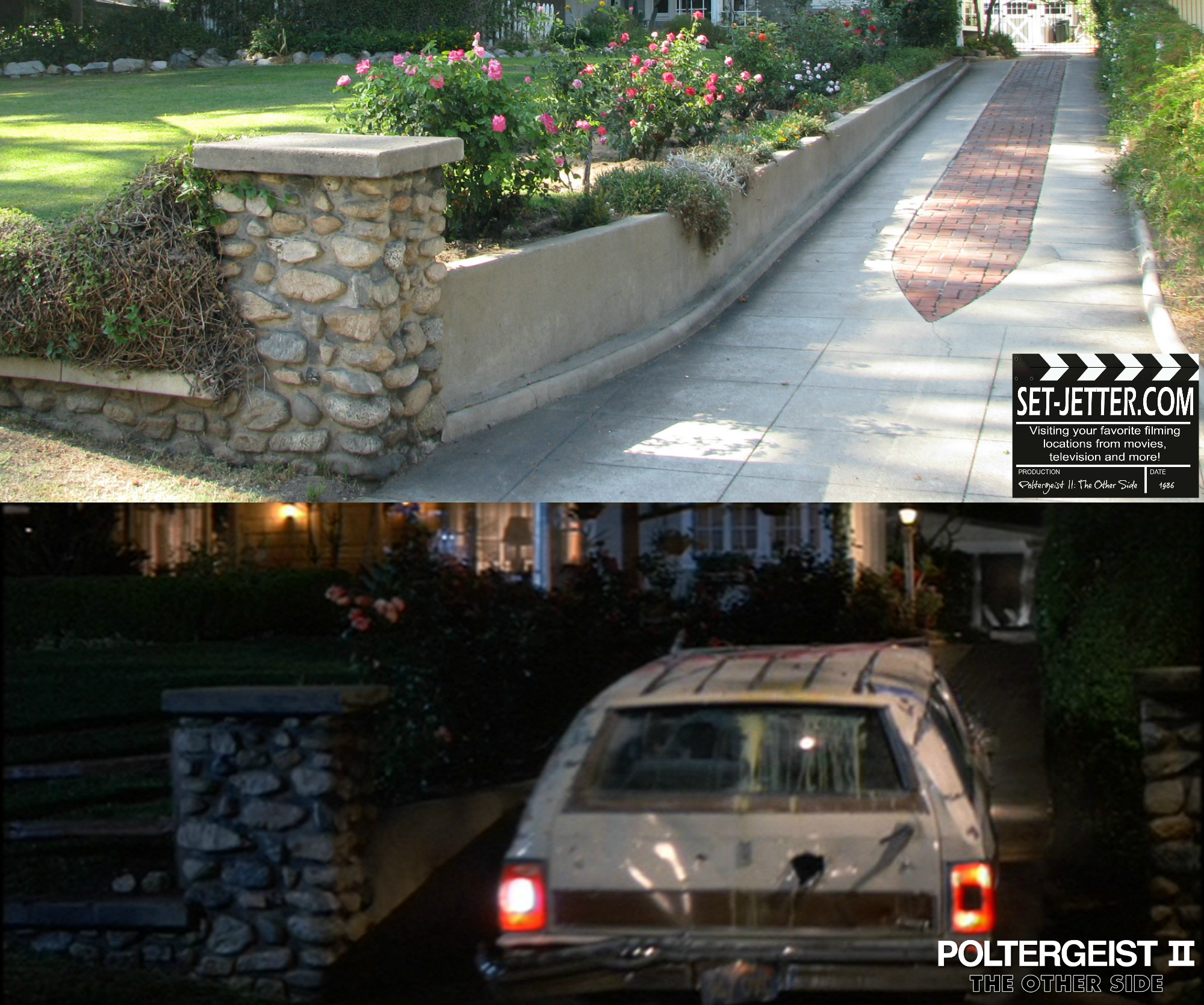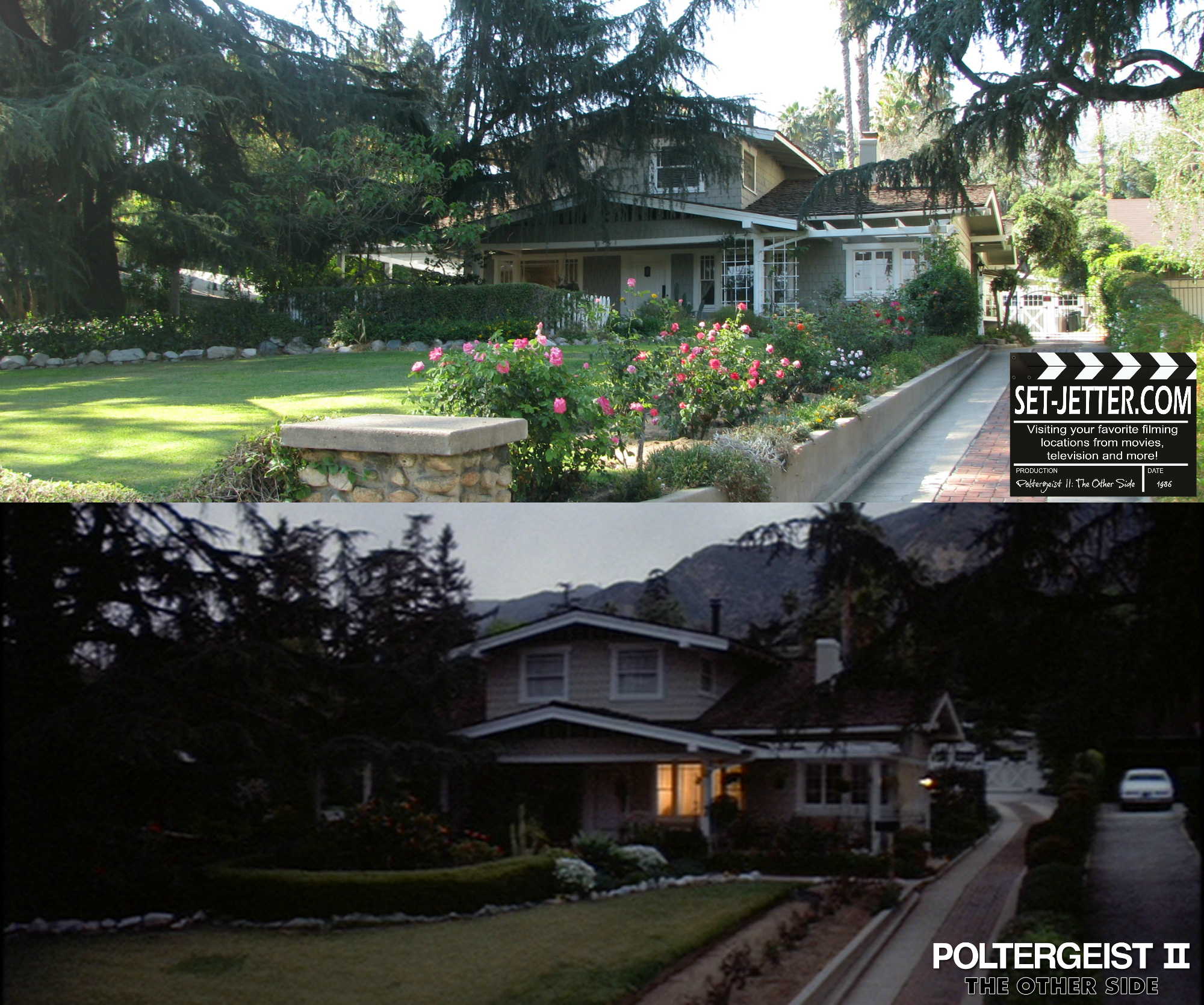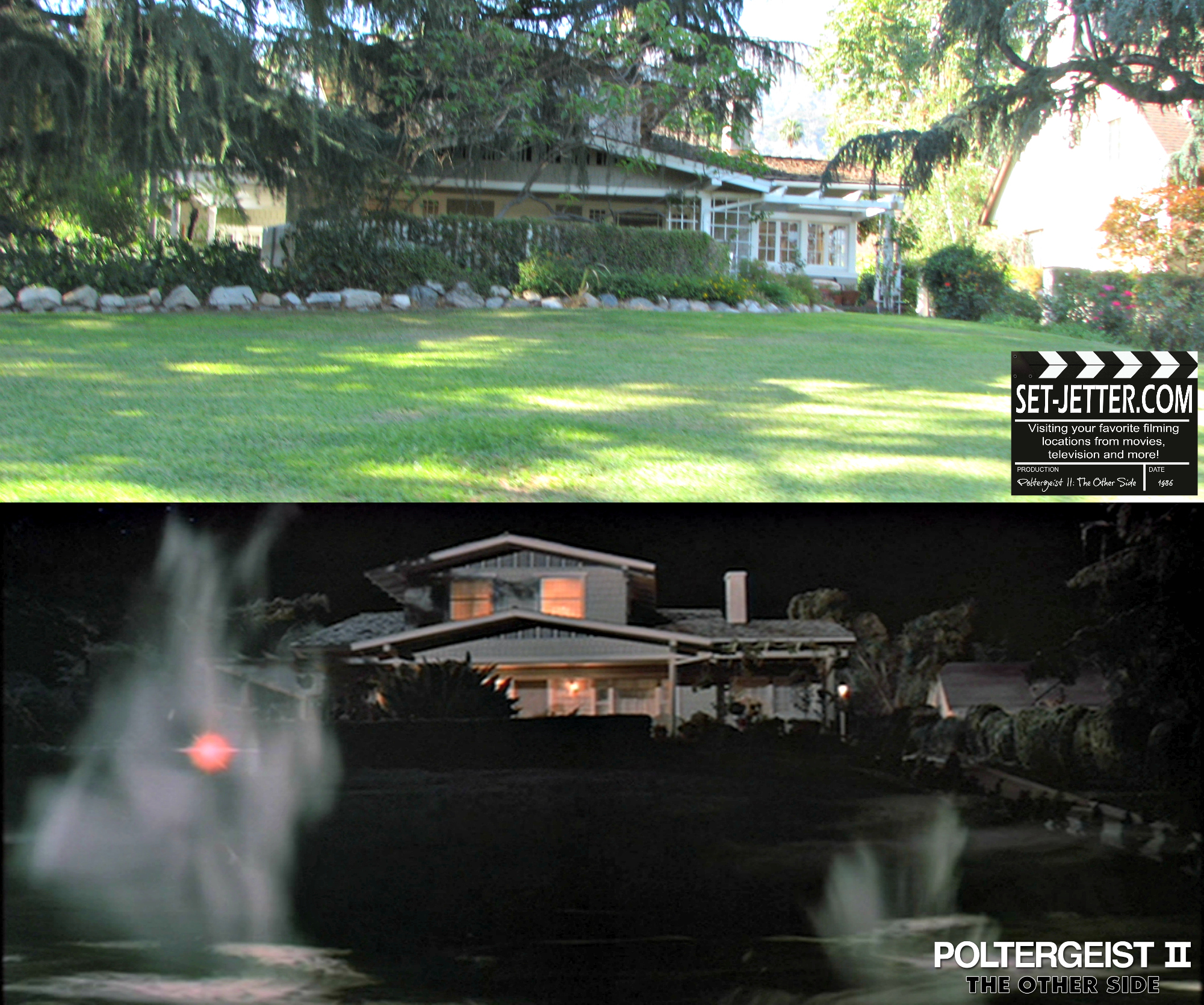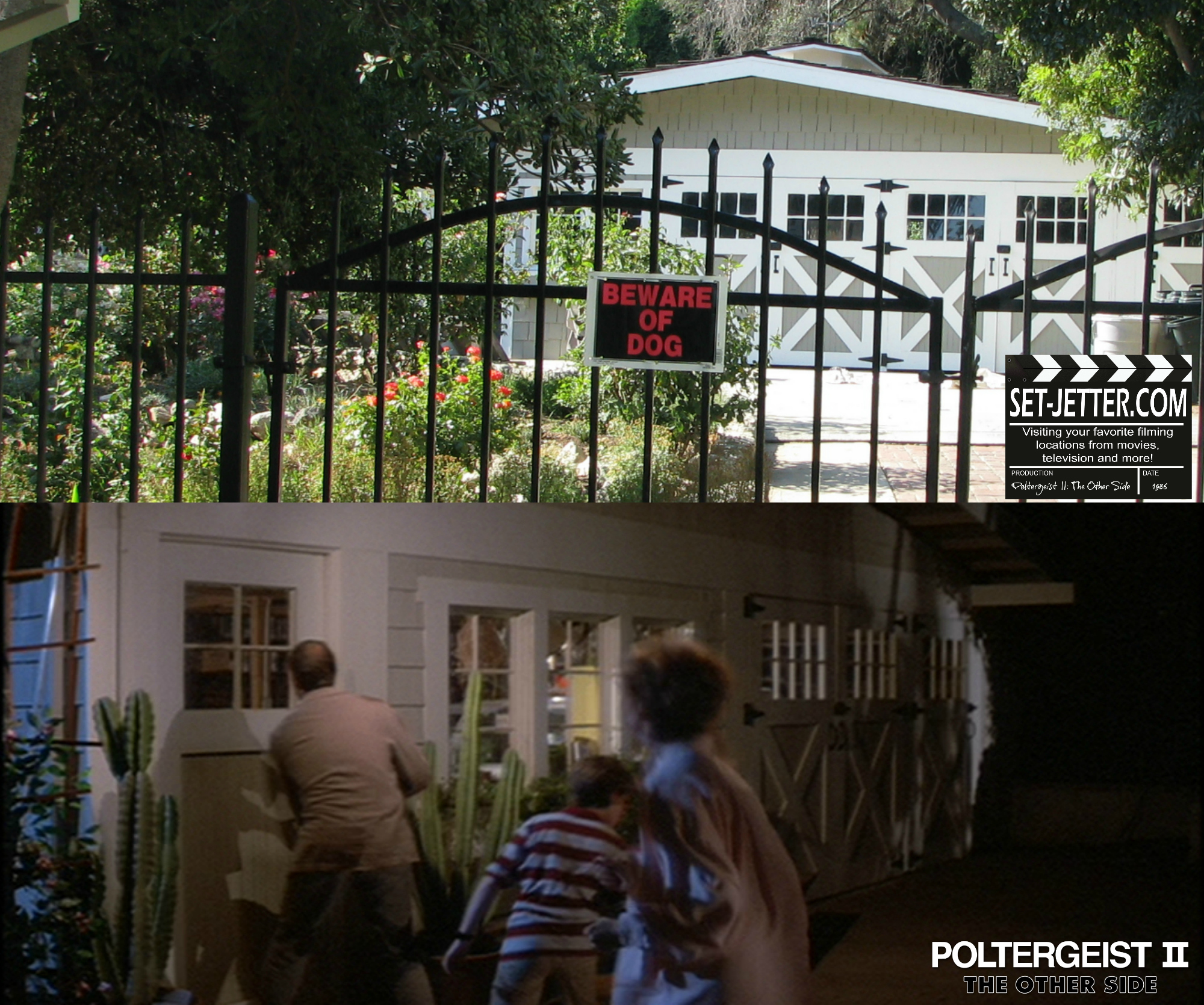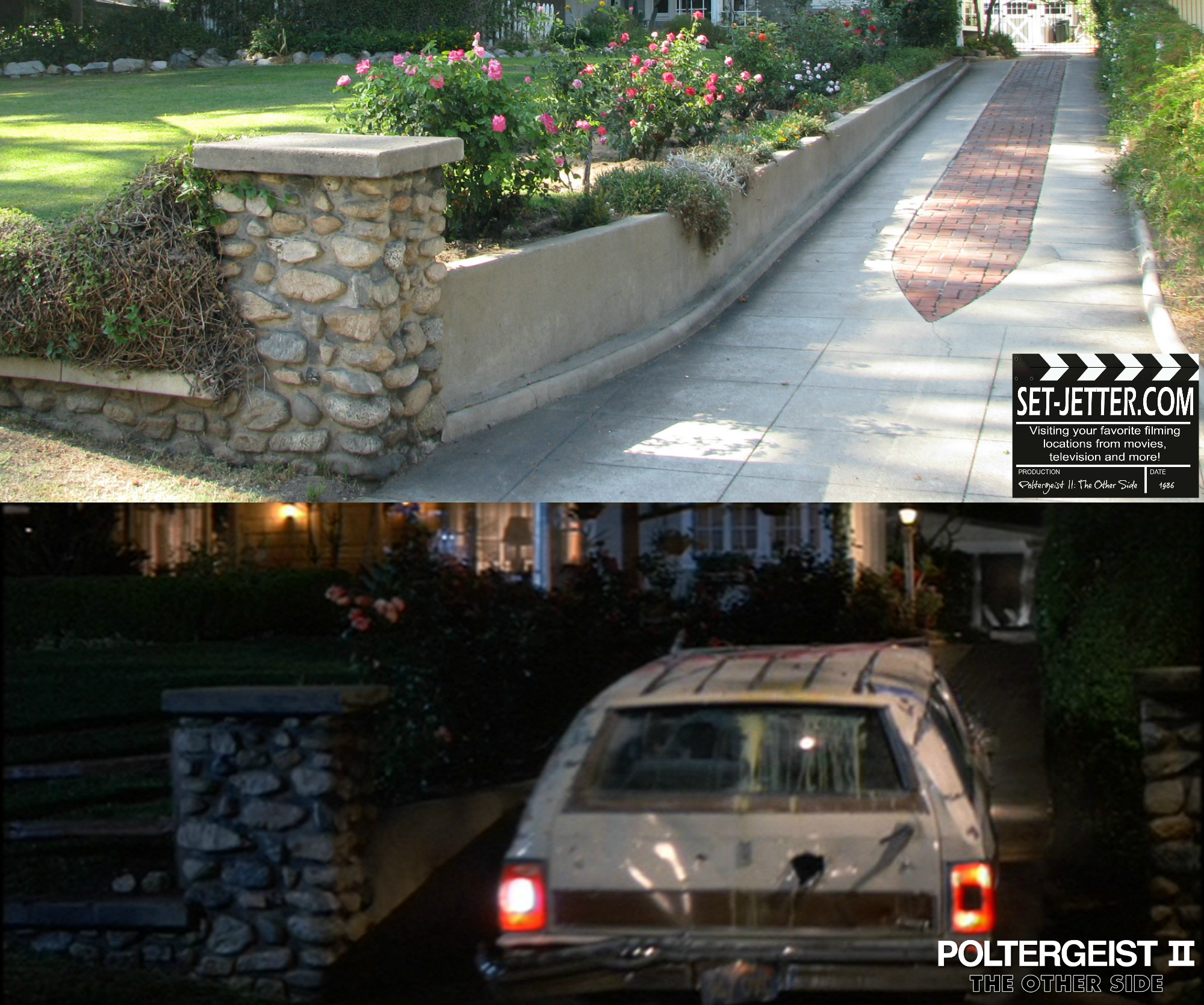 We return back to Cuesta Verde in Chatsworth for the finale of the movie. Real-life horror fans may notice the rock formation at the end of the street is near the site of the Spahn Ranch, a home base for Charles Manson.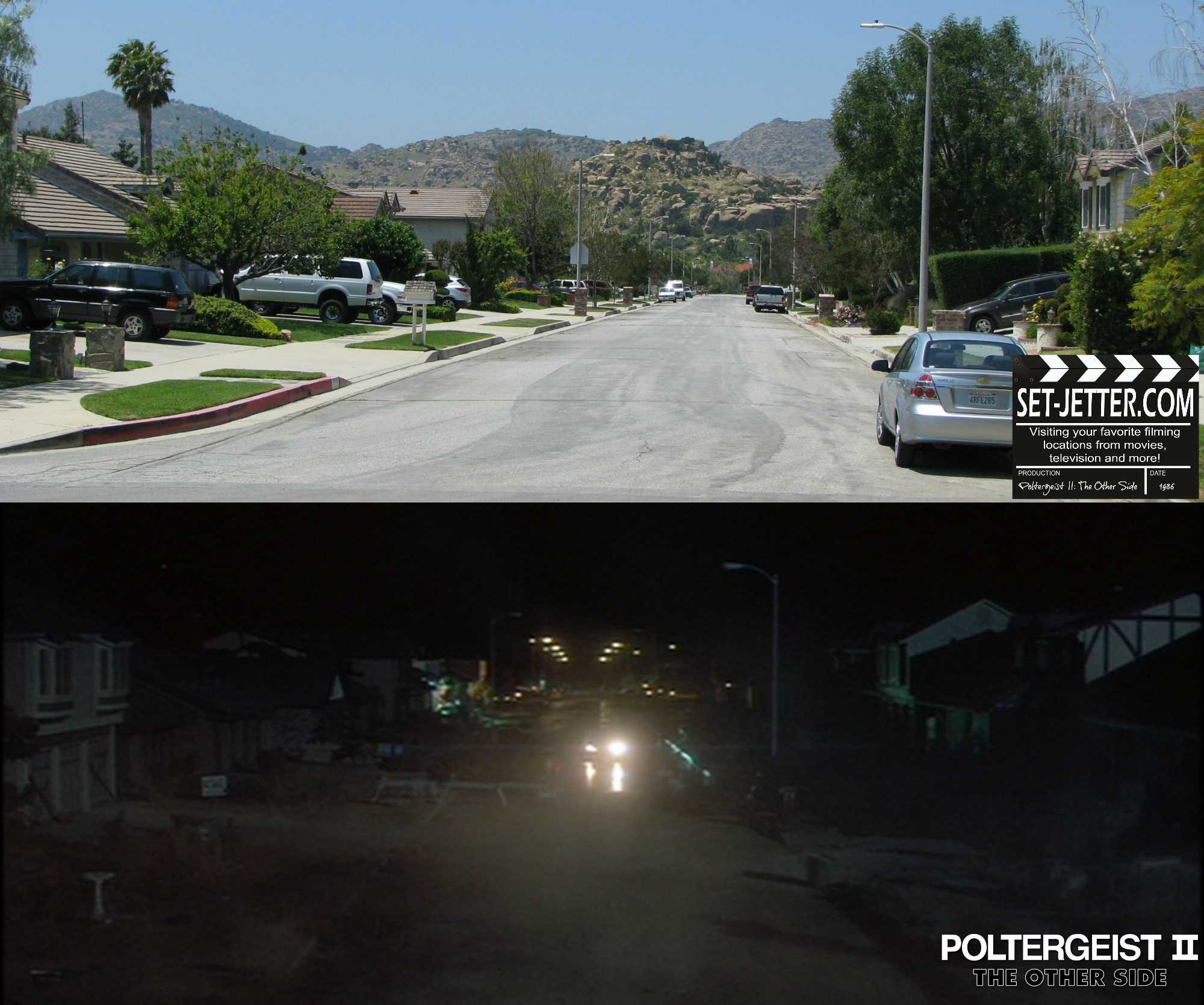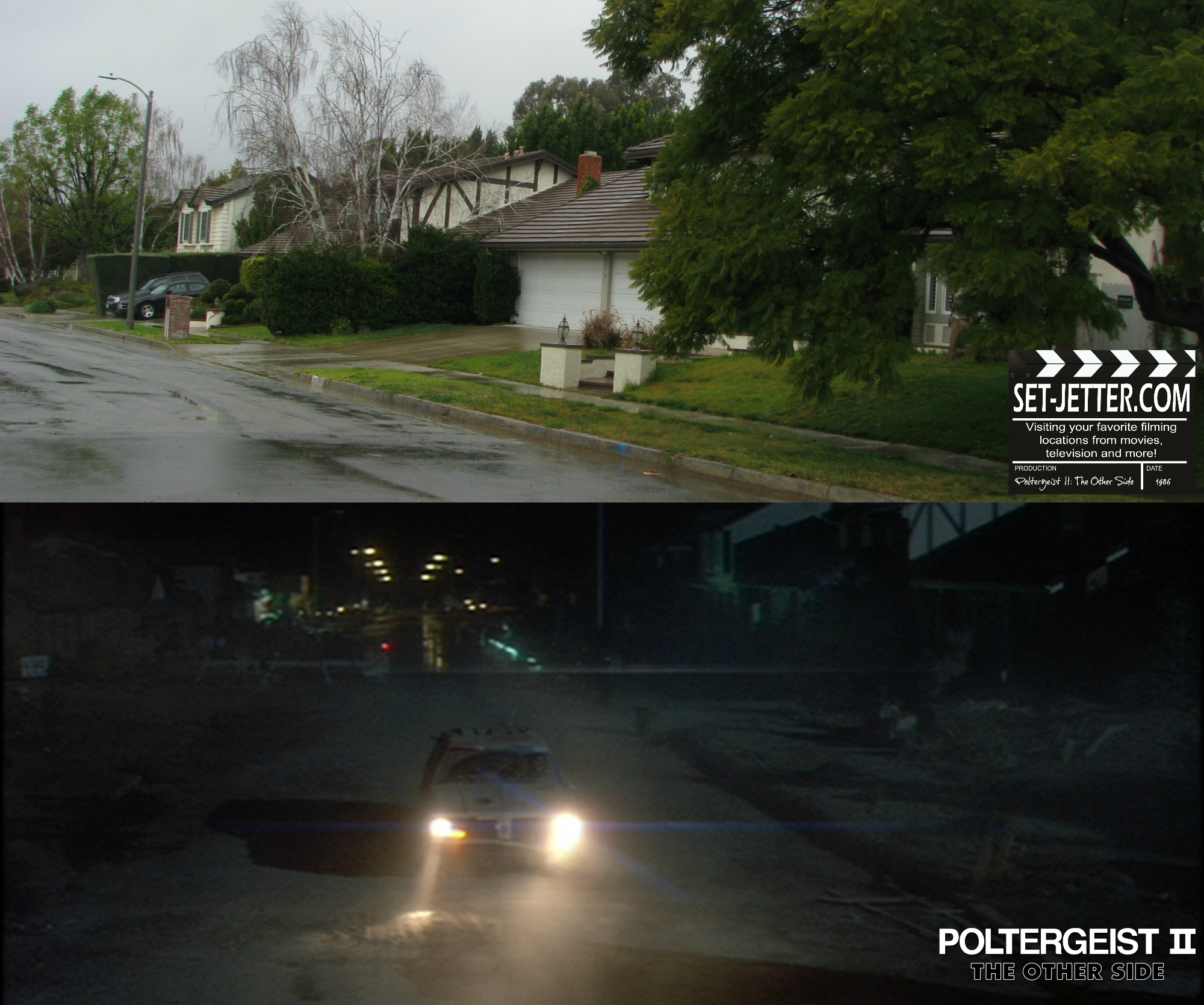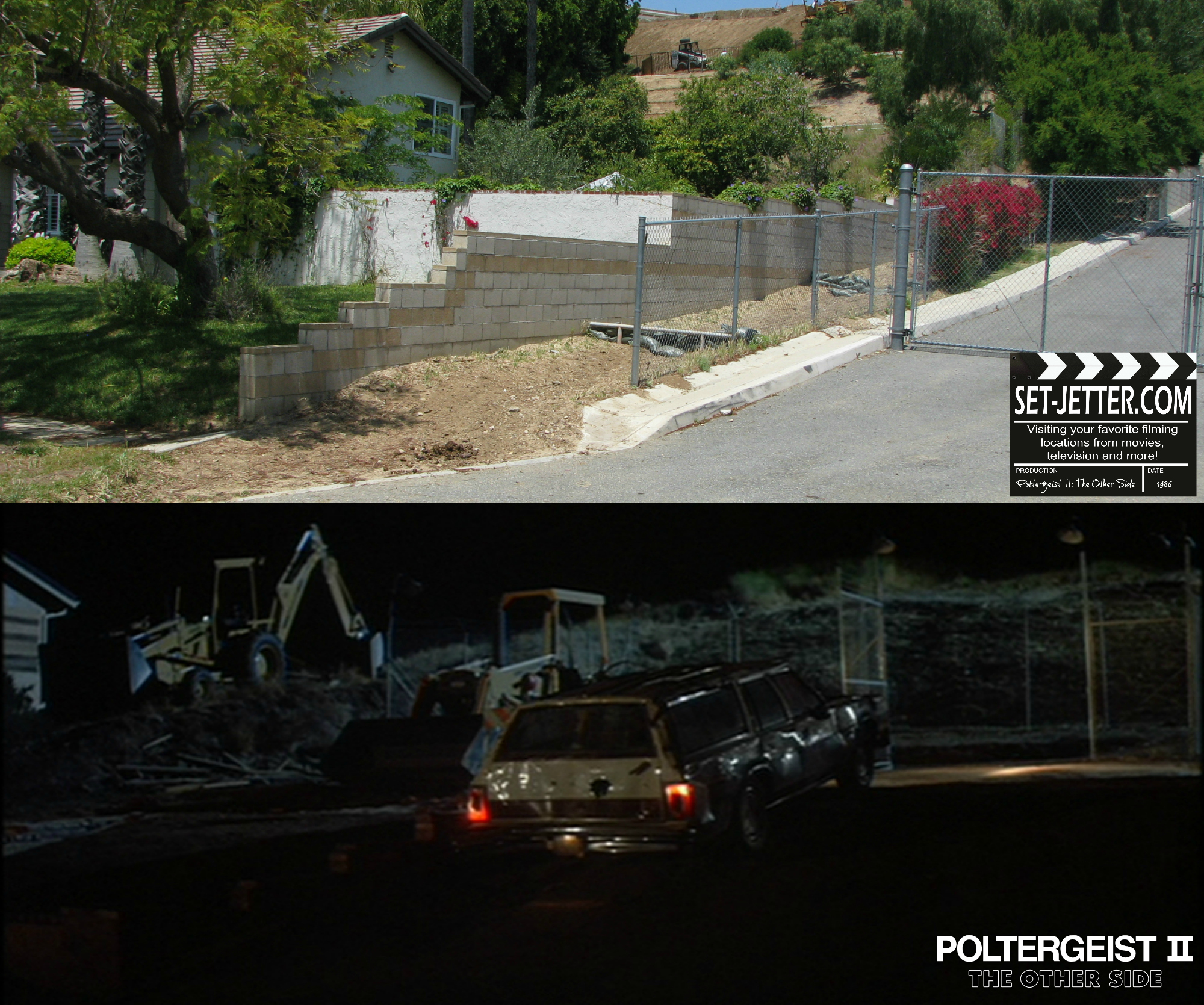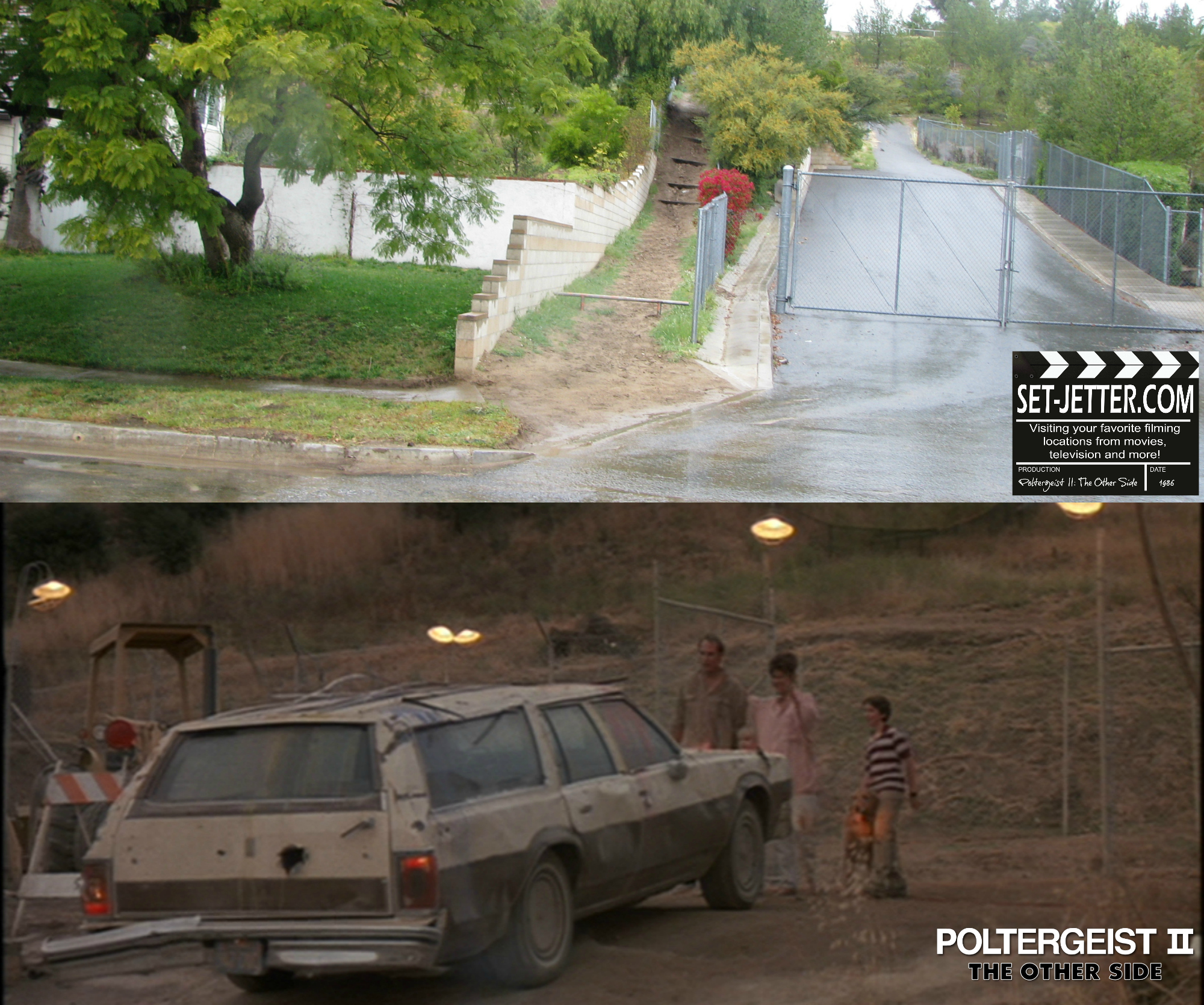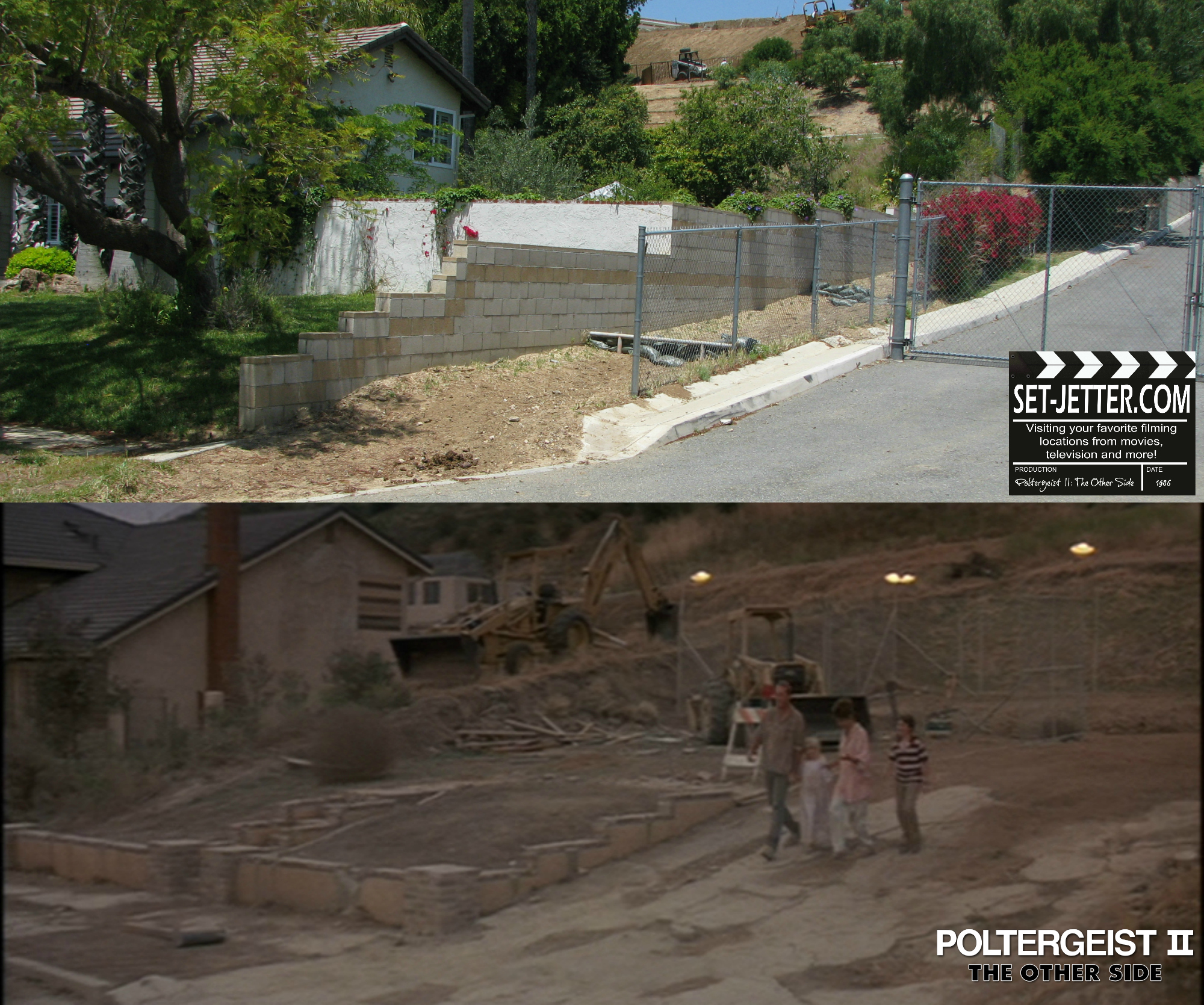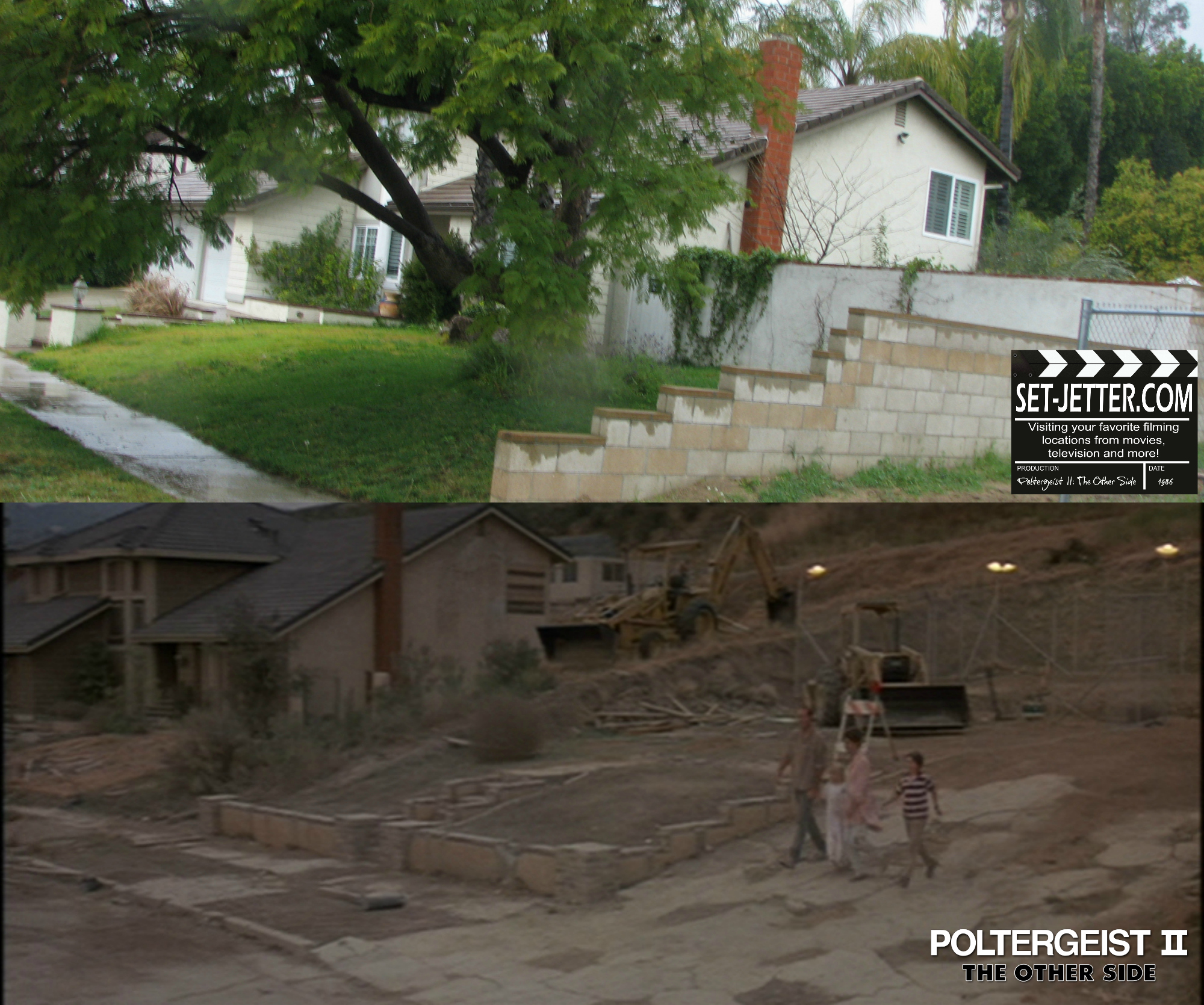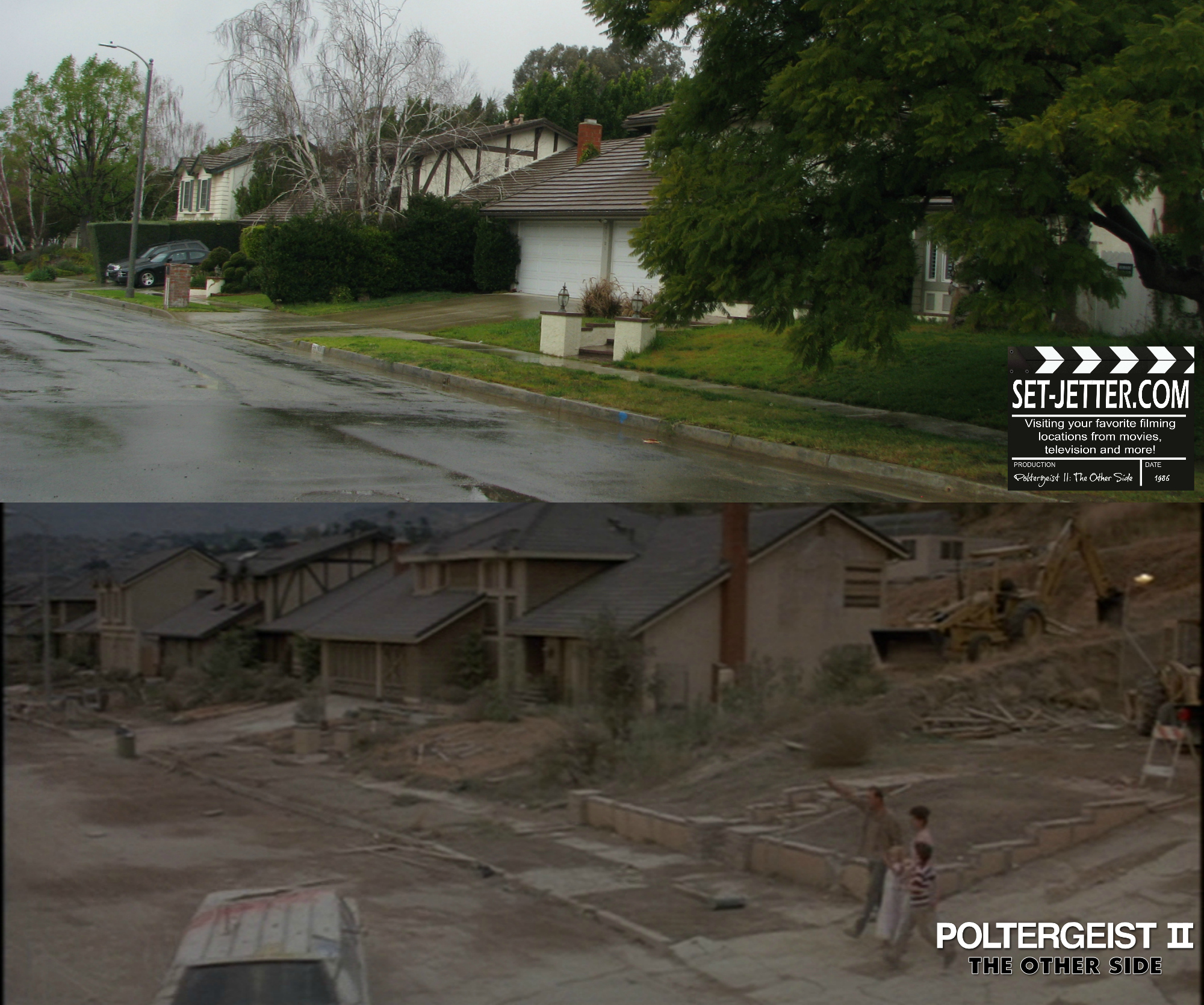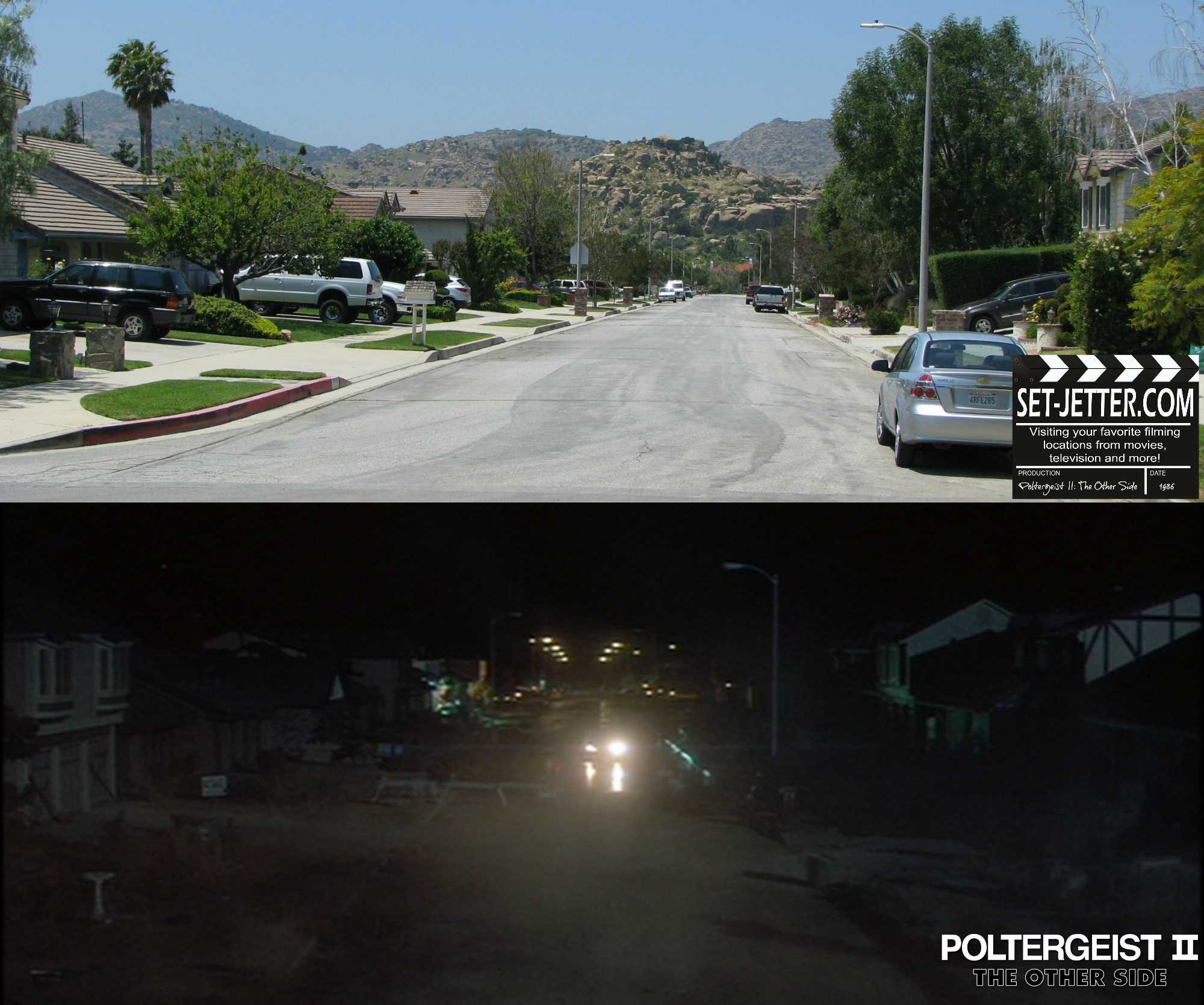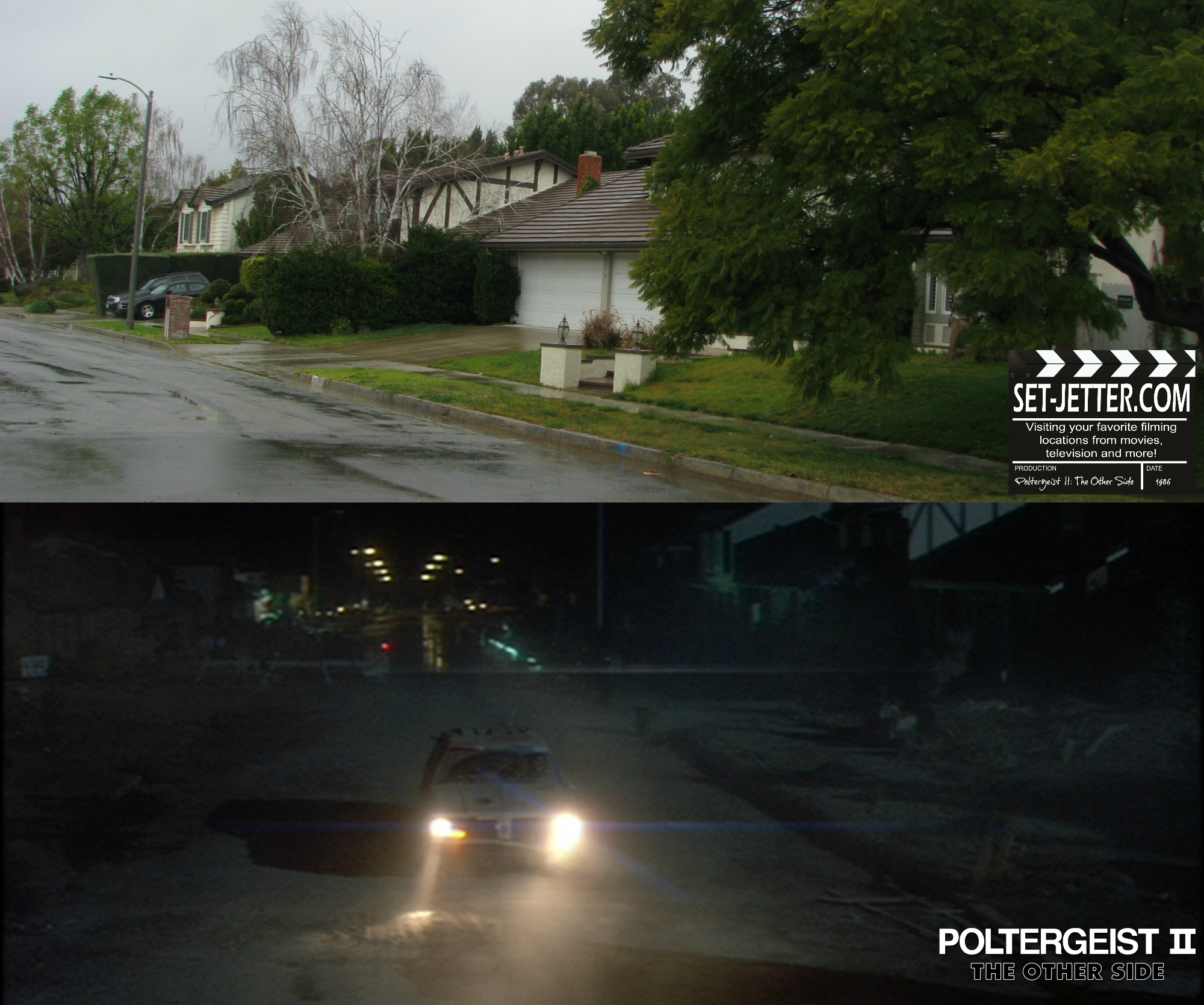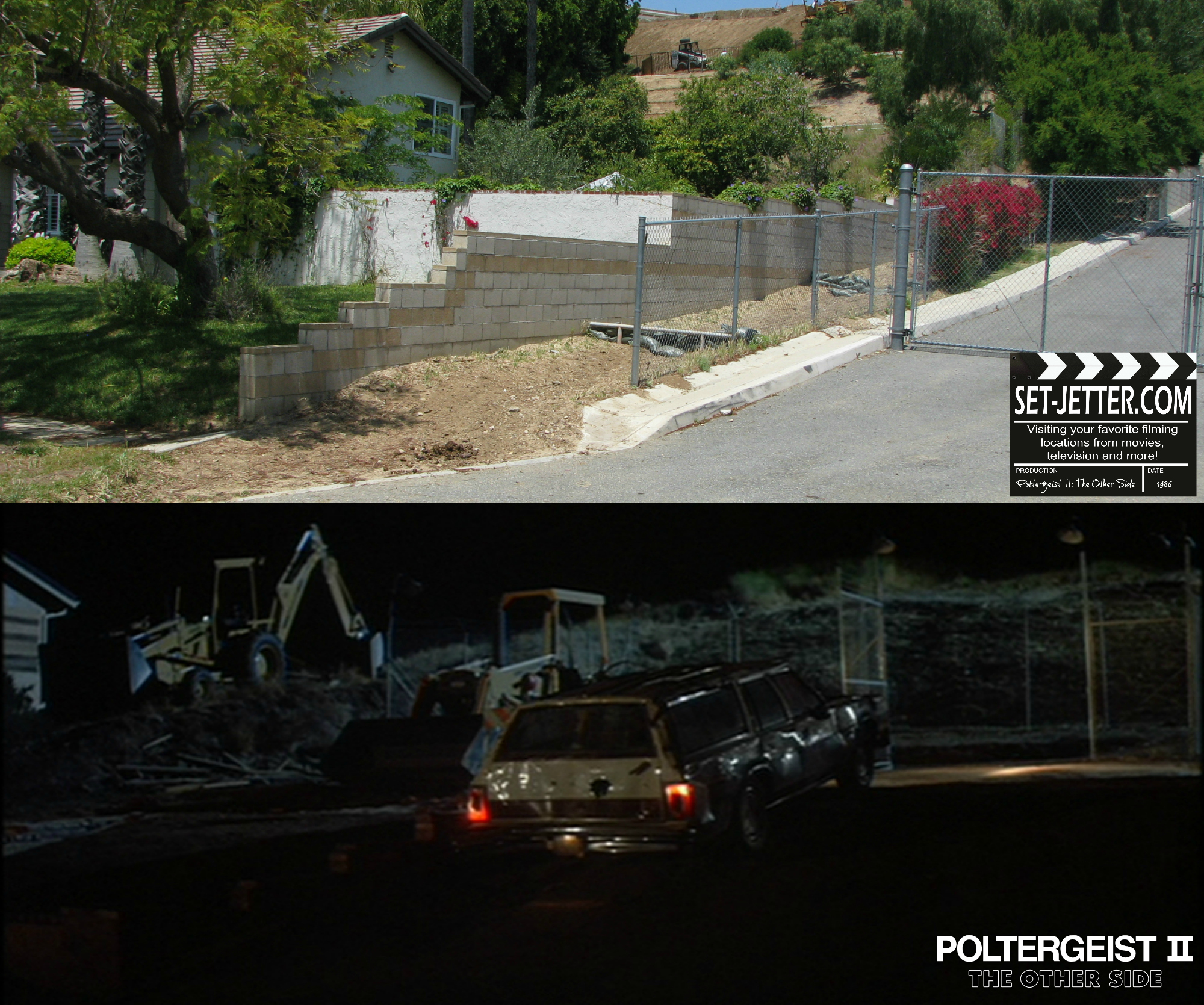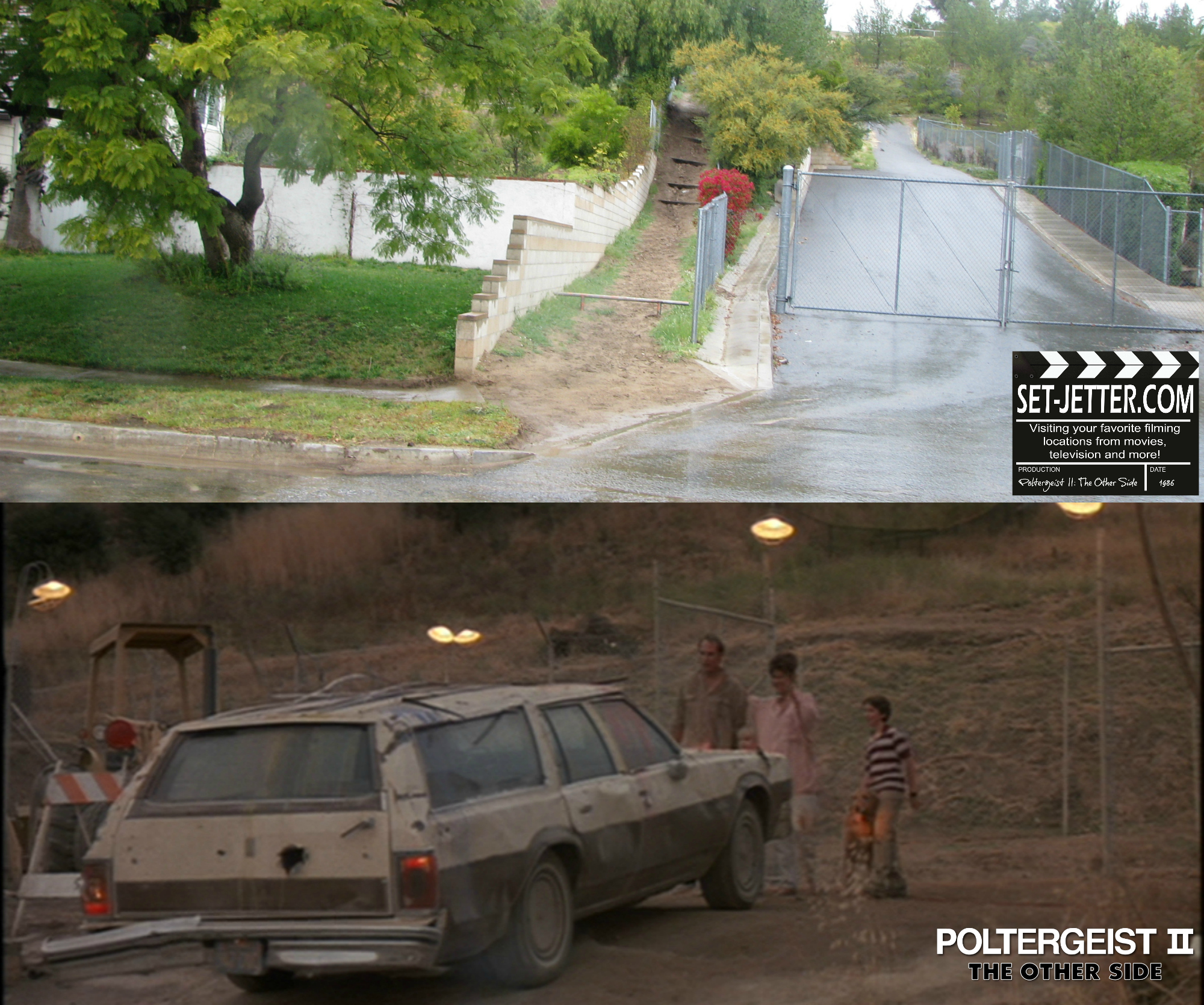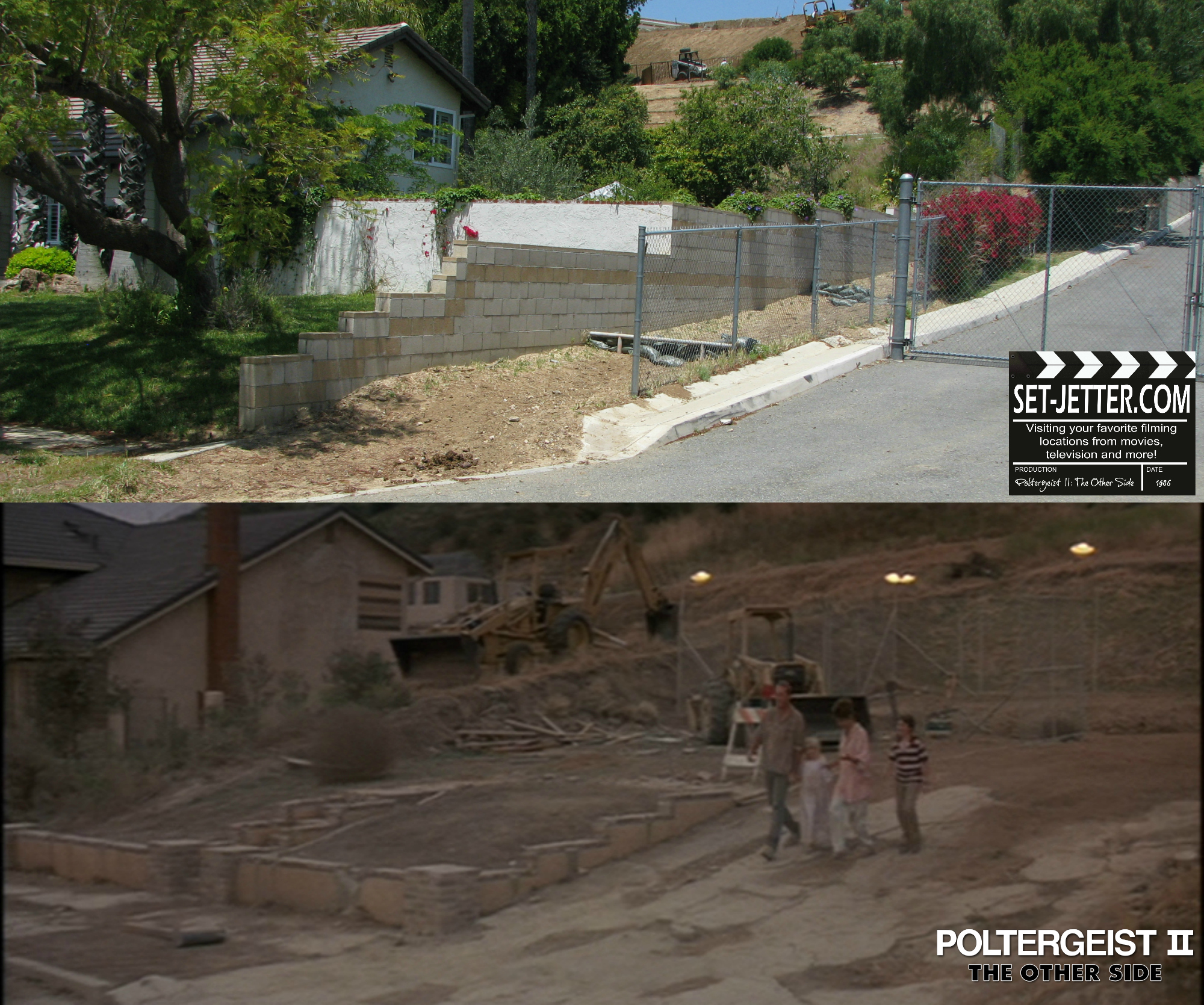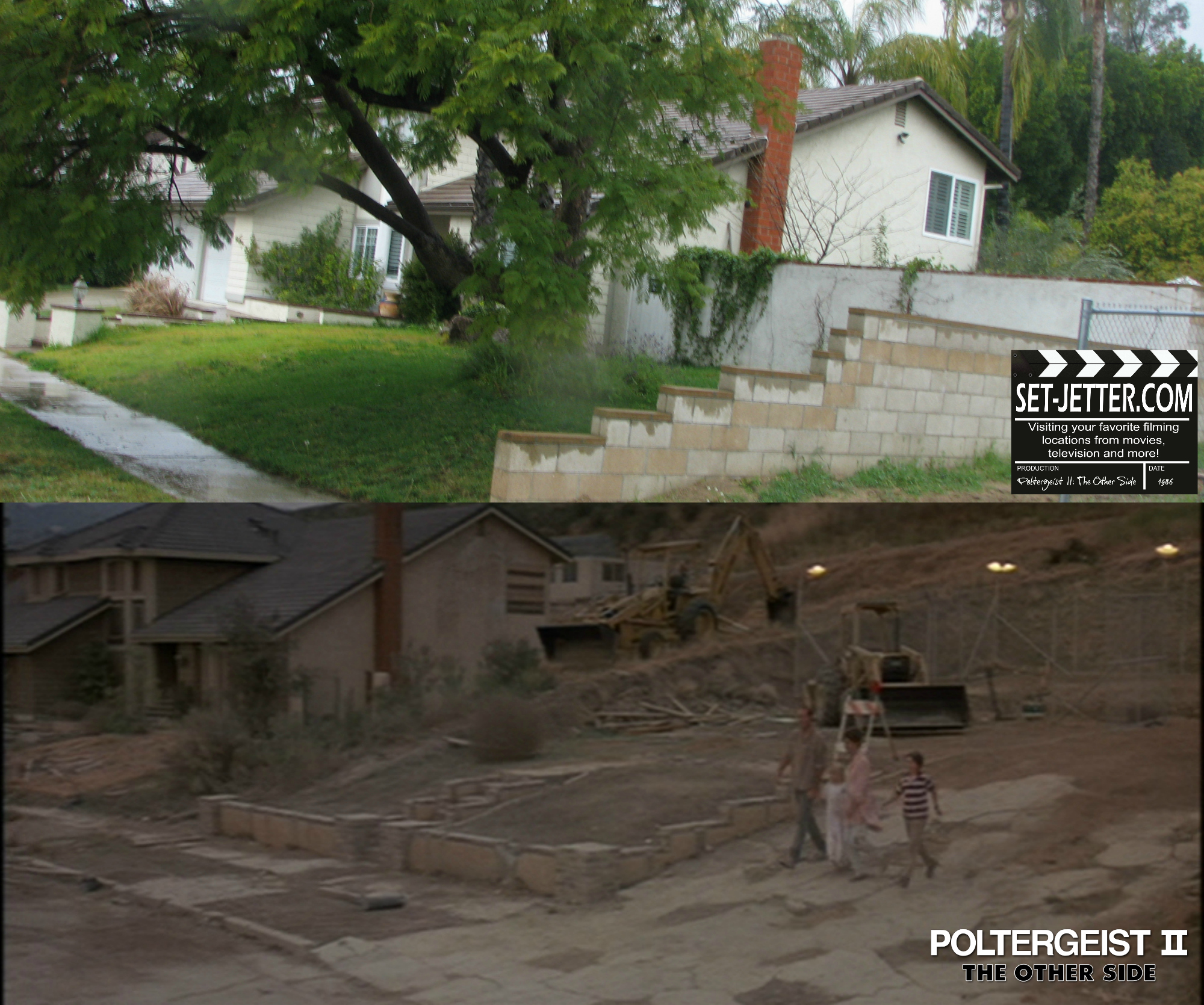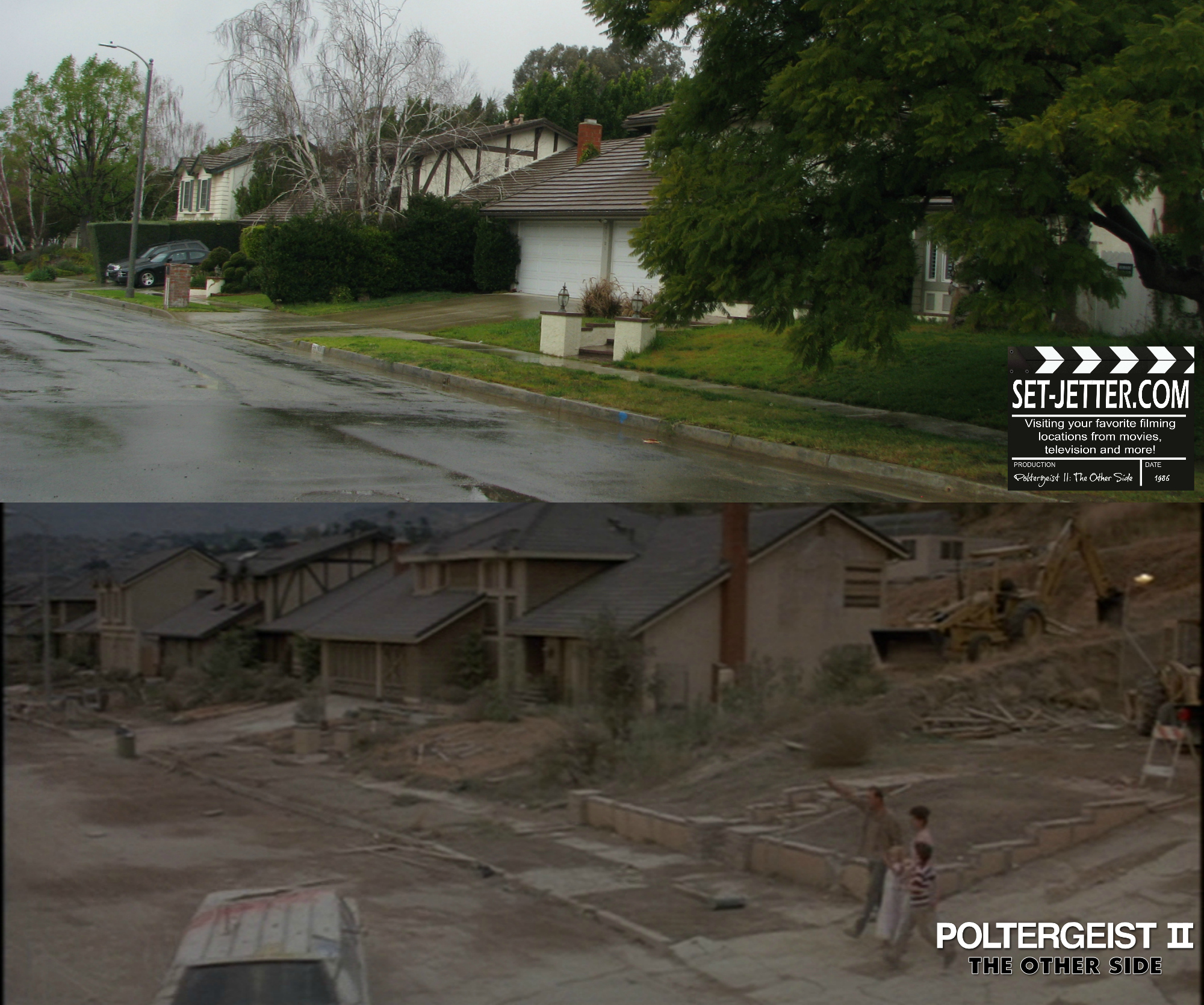 I have the great pleasure to meet my namesake, "Robbie" - actor Oliver Robins. It was a true treat to talk with him, definitely one of my top ten. :)