To be honest, this is my weakest entry into the series, but then again, this movie is definitely weaker than the original Slumber Party Massacre. I have been to a few of the locations before, but will try to do some revisits soon to get better shots.
We'll start off at Courtney Bates' house, located at 1049 Victoria Avenue in Venice, not too far from the original houses. This home has changed pretty dramatically but there are few pieces that are still recognizable.
I was able to find the sidewalk where Courtney discovers the dead bird. It is located in front of the house at 12656 Marco Place in Venice, California. The sidewalk has been replaced, but I think I found the correct spot next to the underground sprinkler.
This shot is where they continue driving on May Street towards Marco Place in Venice.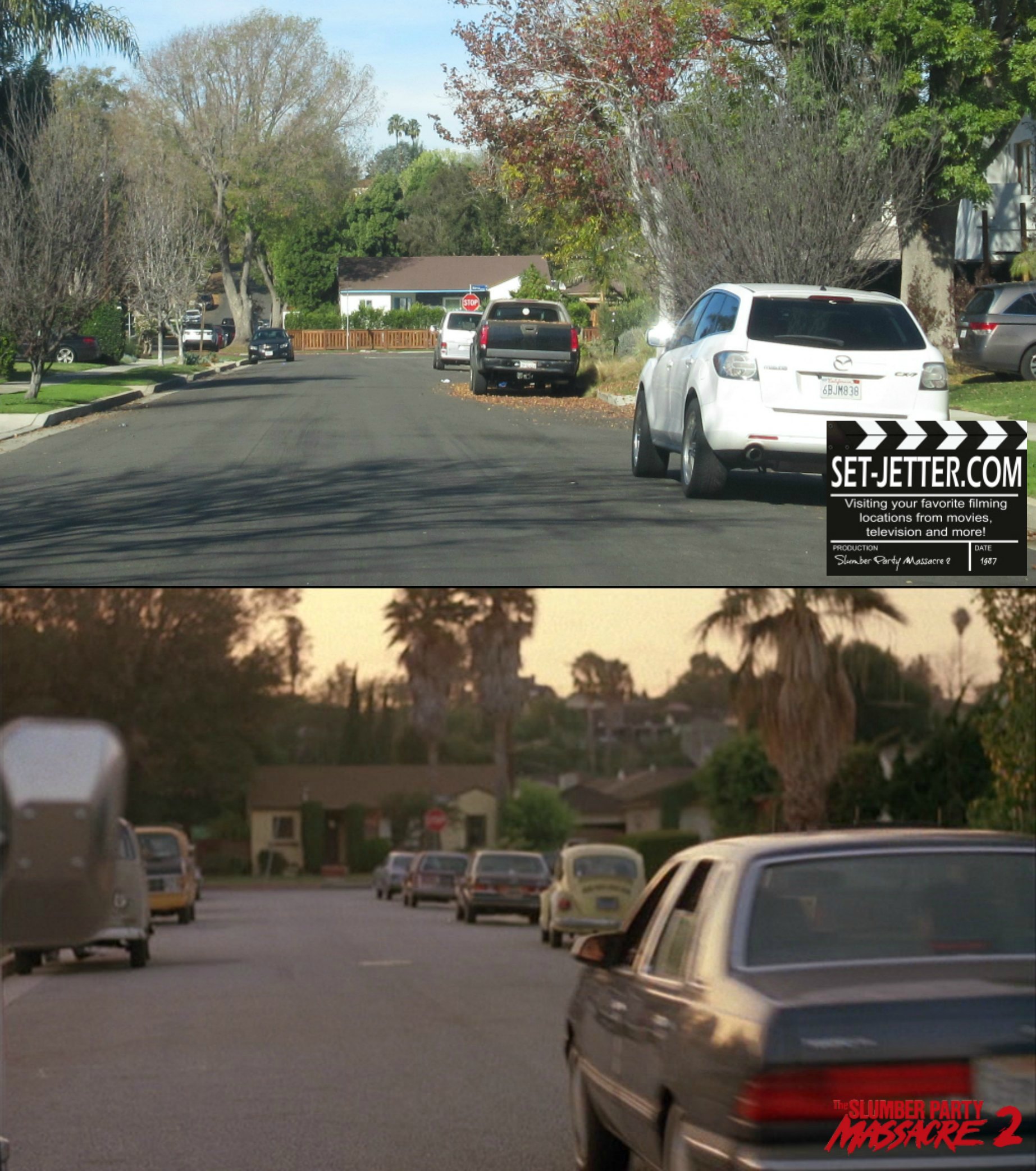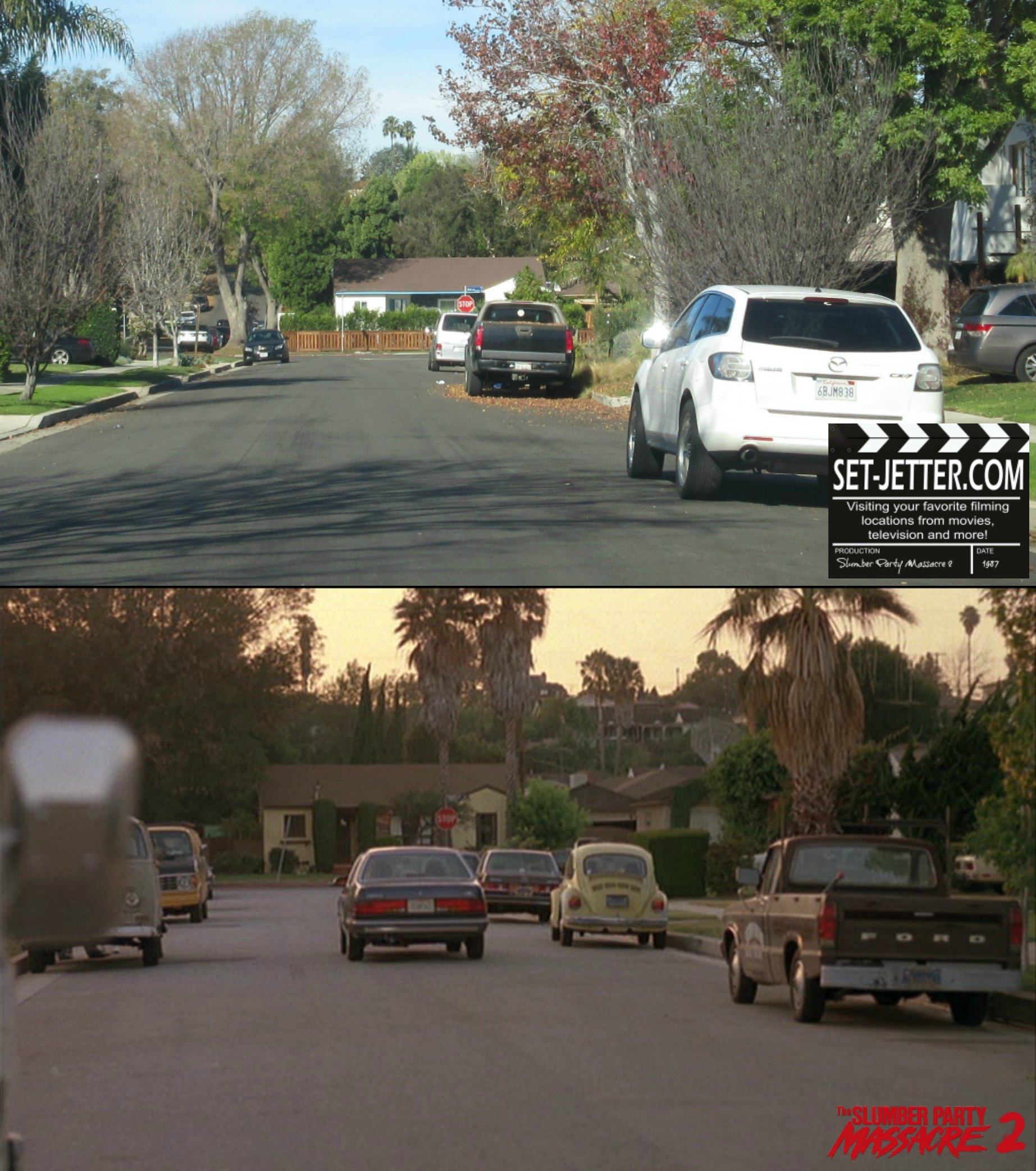 Back to Courtney's house where their band is practicing in the garage, which looks mostly the same.
A quick establishing shot of the house again. This time I used a pic from a visit a few years ago where you can see the house pretty well. In current pictures, the tree and shrubbery conceal a lot of the house.
Courtney says goodbye to her mom, played by a favorite actor of mine, Jennifer Rhodes, best known as Winona Ryder's mom in Heathers.
The girls stop at the store on the way to the condo. Surprisingly, this actually IS on the the condo location. The shopping area is located at 26859 Bouquet Canyon Road in Santa Clarita, California.
Finally we are at the condos... kinda. They were still in construction at the time of filming, so it is difficult to confirm what is what, especially as they all look the same. I do know however, when the girls arrive, they drive south on Seco Canyon Road and turn into Banyan Place in Santa Clarita, California.
So when I said this is a weak entry for me personally, this is what I mean. I haven't taken the time to get good screen-matched shots, but you can see a few identifiable places here and there. I promise do get back to this in the future!
A quick shot from a deleted scene of the girl's school, played by Venice High School, better known as Rydell High in Grease.