I remember seeing the instant-classic, A Christmas Story, in the theater. It never really gets old, except if you have it on during those 24-hour marathons. While I haven't made the pilgrimage to the house in Cleveland, I did visit some of the locations that were shot in Toronto during my visit. Special thanks to David Fleischer at Reel Toronto for his article which assisted in getting to these locales.
First up is the school located at 173 Niagara Street in St, Catharines, Ontario. The building structure is mostly the same, although there is a big fence out front now.
The iconic flagpole scene was shot behind the school. During filming, this whole area was a big athletic field, but it has since been built up with houses, so getting the exact shots was not possible. I did include some pictures of the surrounding and background houses that still exist for reference.
Fuuuuuuuudge. Probably my favorite scene, this was shot at the Chery Street Bridge in the Lower Don Lands area of Toronto. (This bridge was also used in Police Academy.)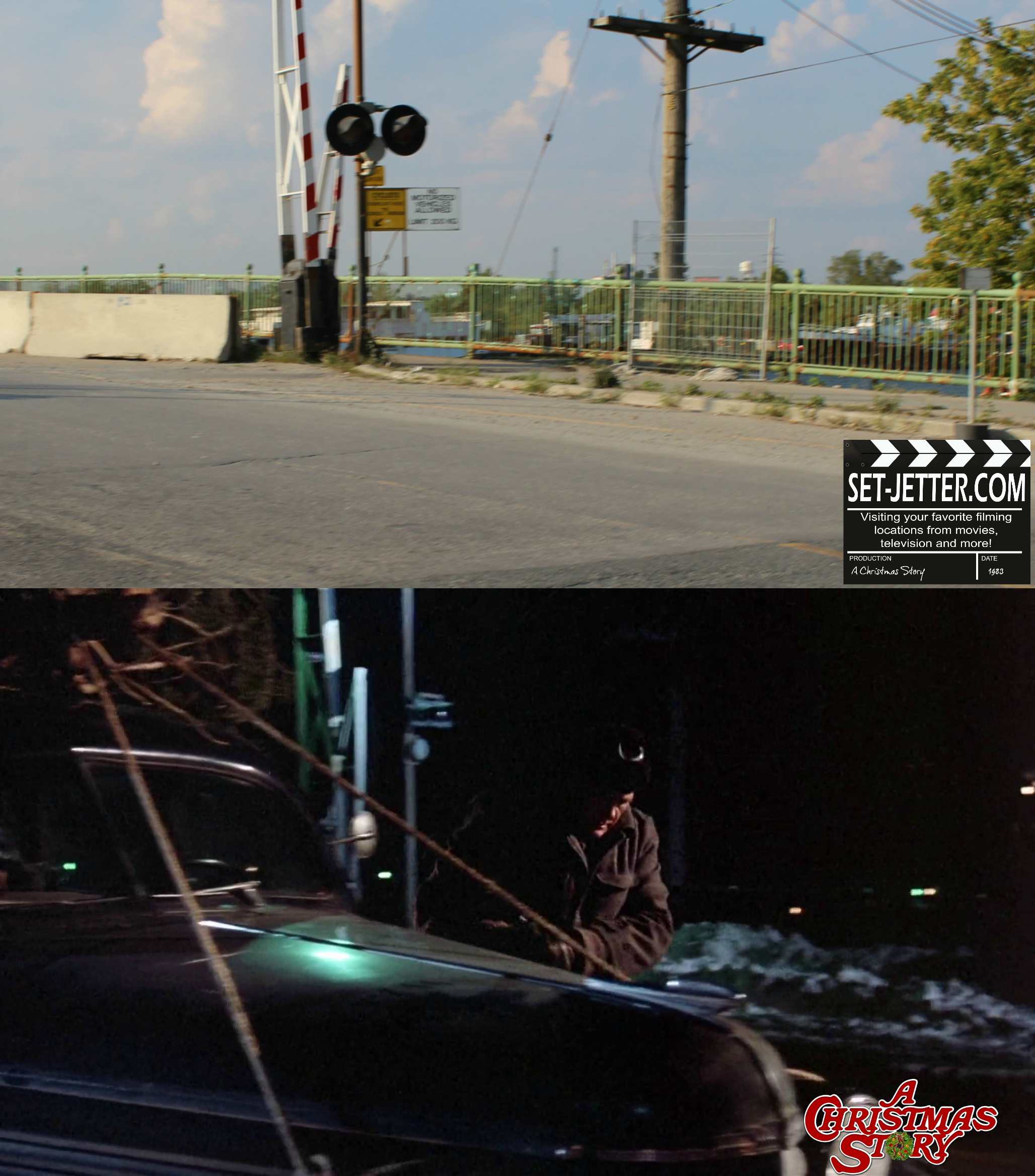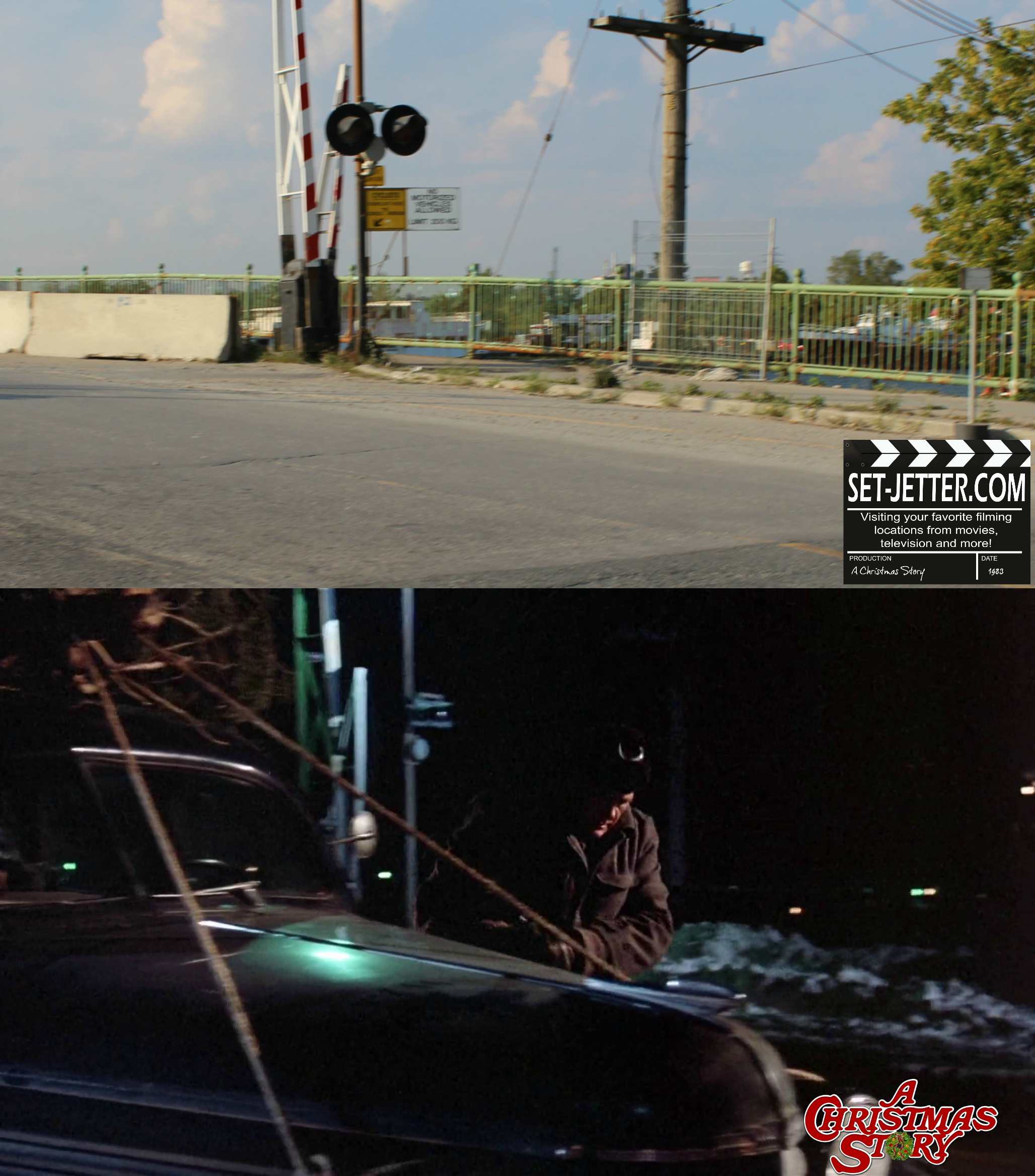 Back to the schoolyard for another scene. Like before, this whole block has been built up, but the background houses are still identifiable.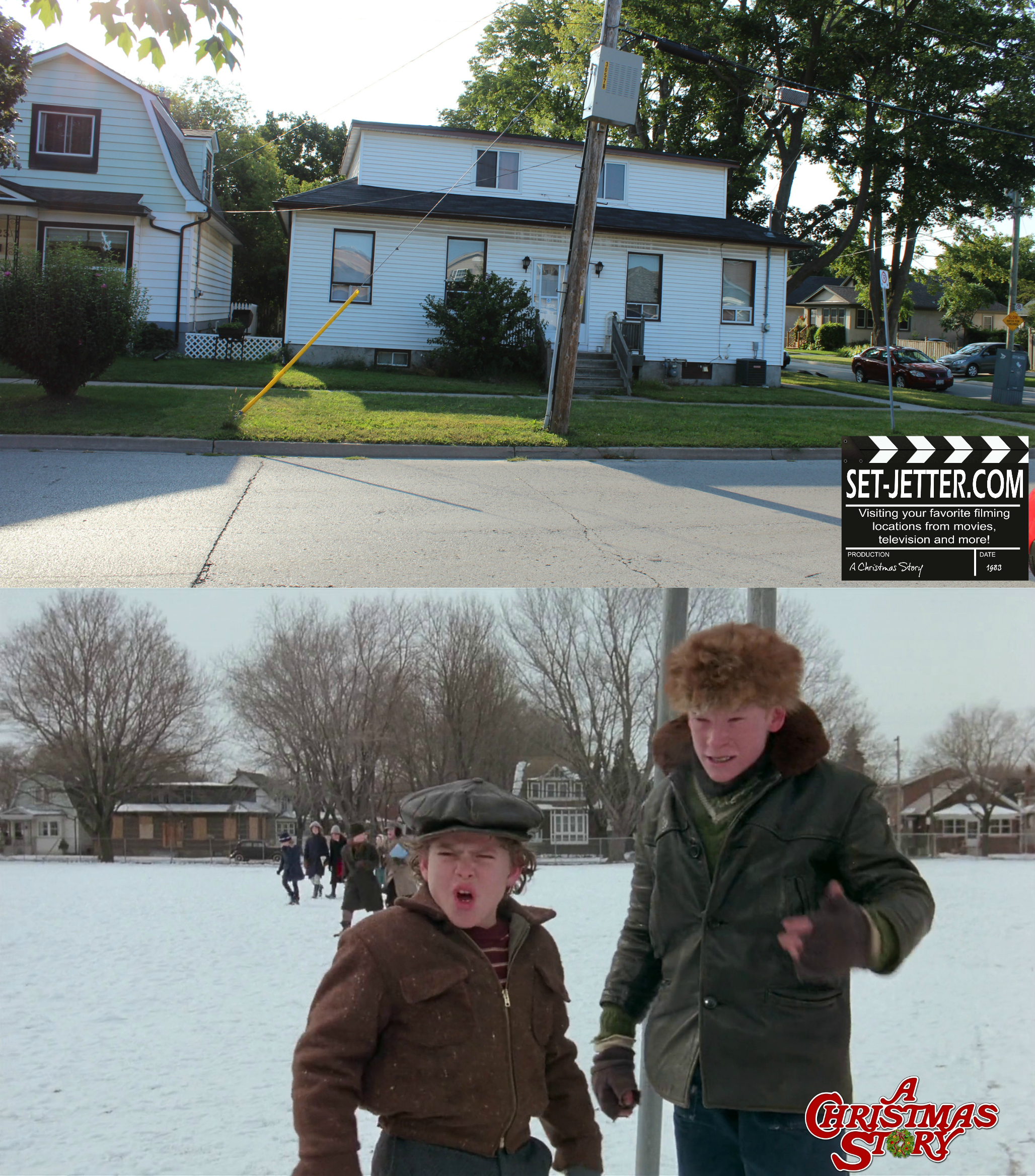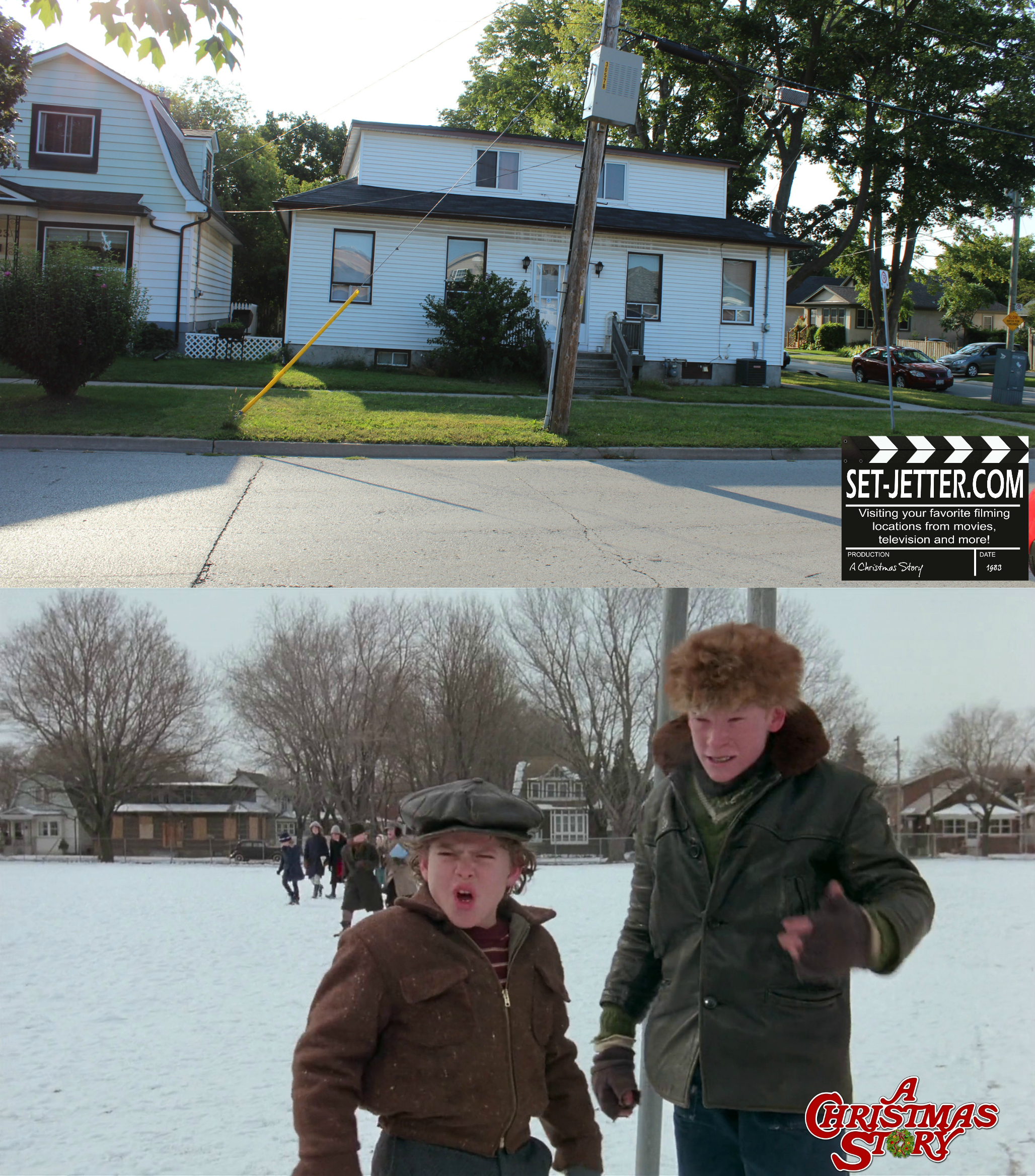 The fight in the alley took place on Minto Street. Some houses have been completely demolished, some still (barely!) stand. With all the changes and tree growth, I couldn't get all the shots in the film, but you can see some of the houses that still exist.
And finally the chop suey restaurant, located at 744 Gerard Street East in Toronto.