The fifth entry in the Friday the 13th franchise is what I feel is the last of the "gritty" films before they became slick and more self-referential. Released less than a year after the supposed final chapter of the series, it follows the latest adventures of Tommy Jarvis. Largely shot on a farm near Camarillo, California, the owners are none too friendly to fans. There are a few scenes shot closer to the Los Angeles area below.
The diner was shot at The Rock Store at 30354 Mulholland Highway in Cornelle, California. This location has been used in numerous productions including Entourage, The Sweetest Thing, Raising Hope, and The Bionic Woman. Billy speeds up the highway and swerves into the parking lot here...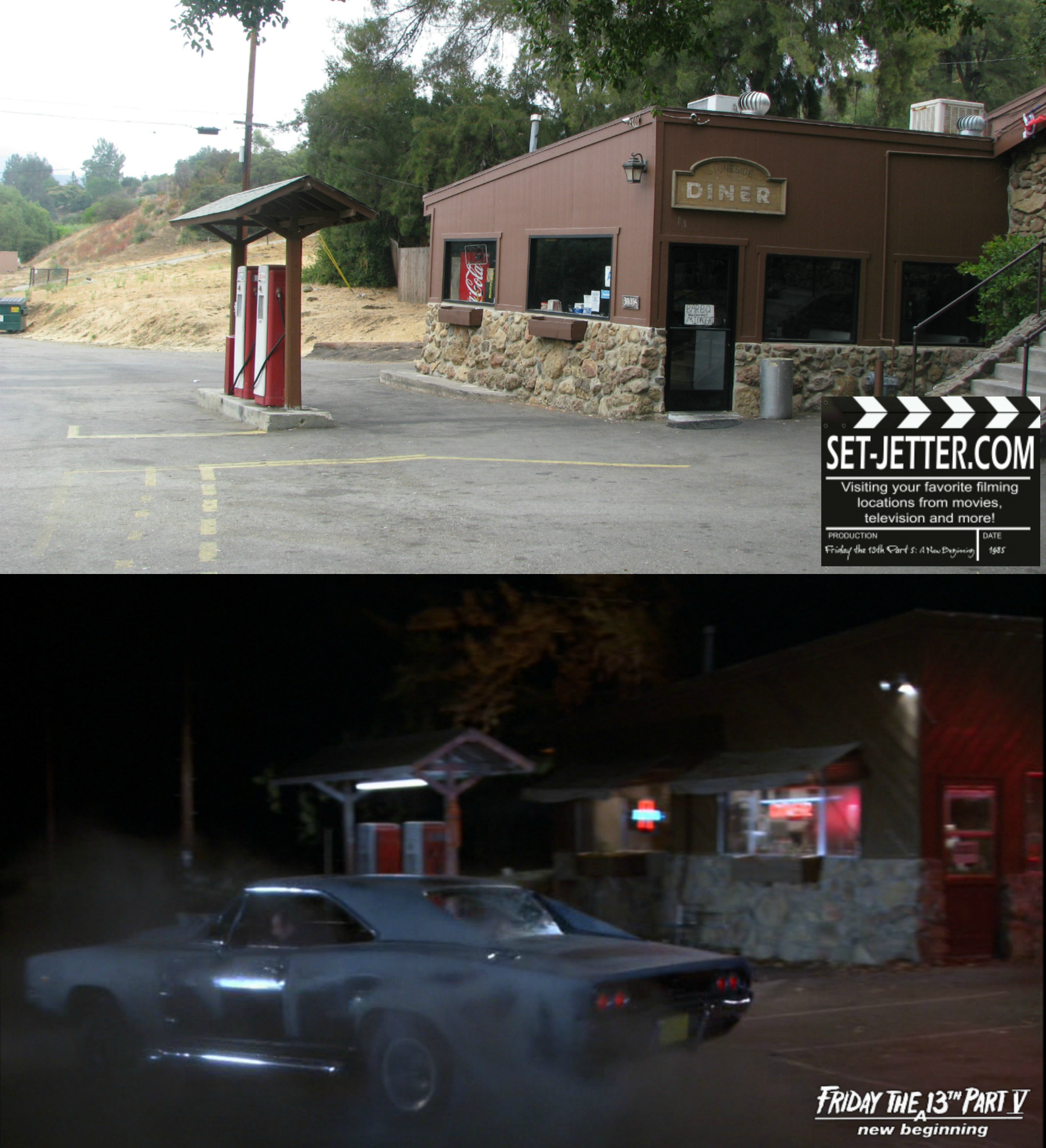 The diner itself is mostly the same. I've been to the location a few times, and on my first visit it was closed but I got some pictures through the windows. The bathroom looks to be more like a storage room now, but otherwise the furniture is identical.
Here is the same spot where Lana runs out to meet her fate with imposter Jason...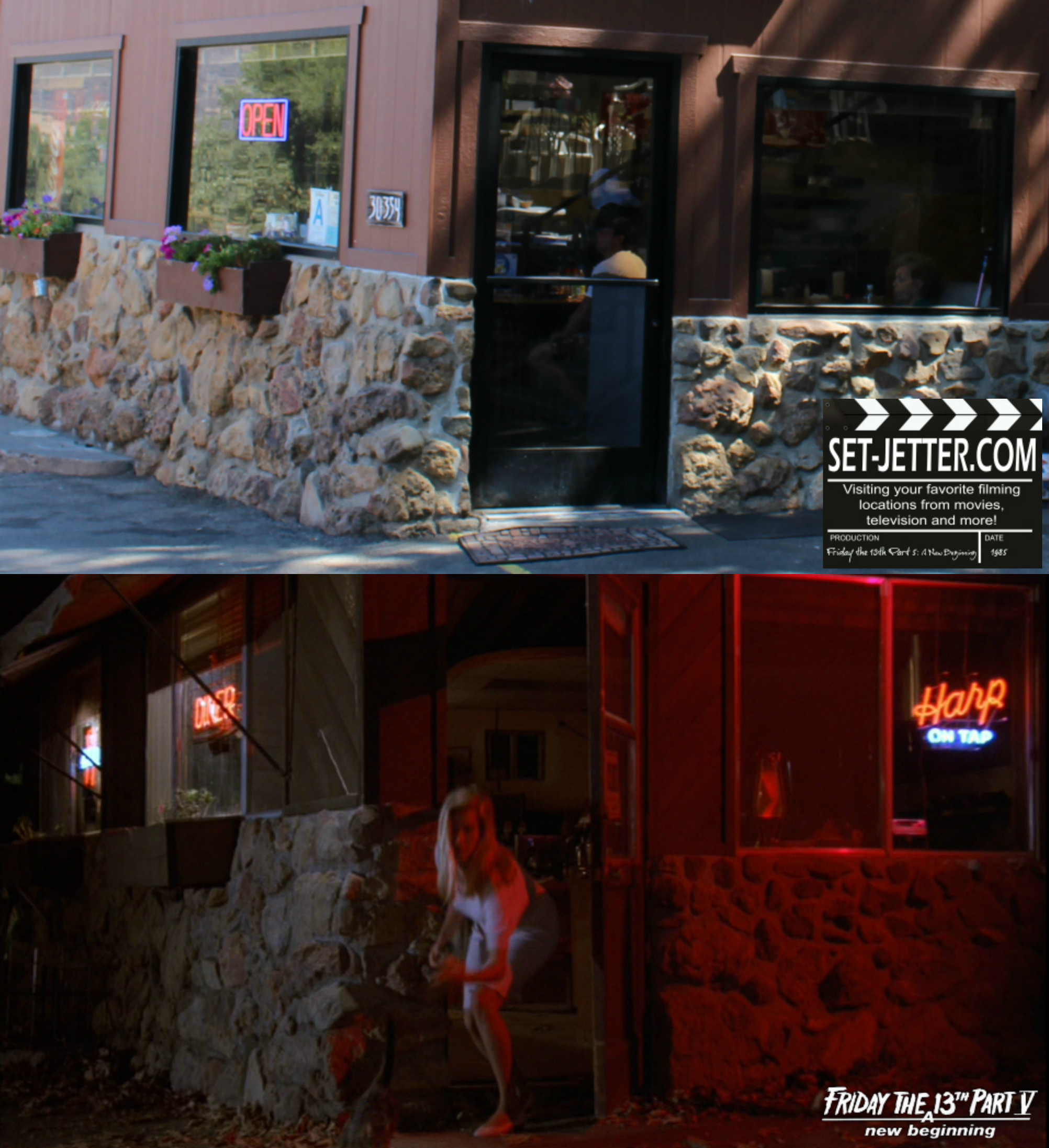 Next up is the trailer park, which I had searched for a long time and didn't realize I had already been to the location until I saw scabbyhorror's blog on the location. Shot in Franklin Canyon Park just above Beverly Hills, this area was used in Friday the 13th: The Final Chapter as well as Freddy's Dead: The Final Nightmare. The truck drives north on Franklin Canyon Drive, turning onto Turtle Pond Trail. The water you can see in the background is Heavenly Pond.
Tommy gets mesmerized by the neon trailer park signing before being confronted by Junior. Both transform into stuntmen for the fight.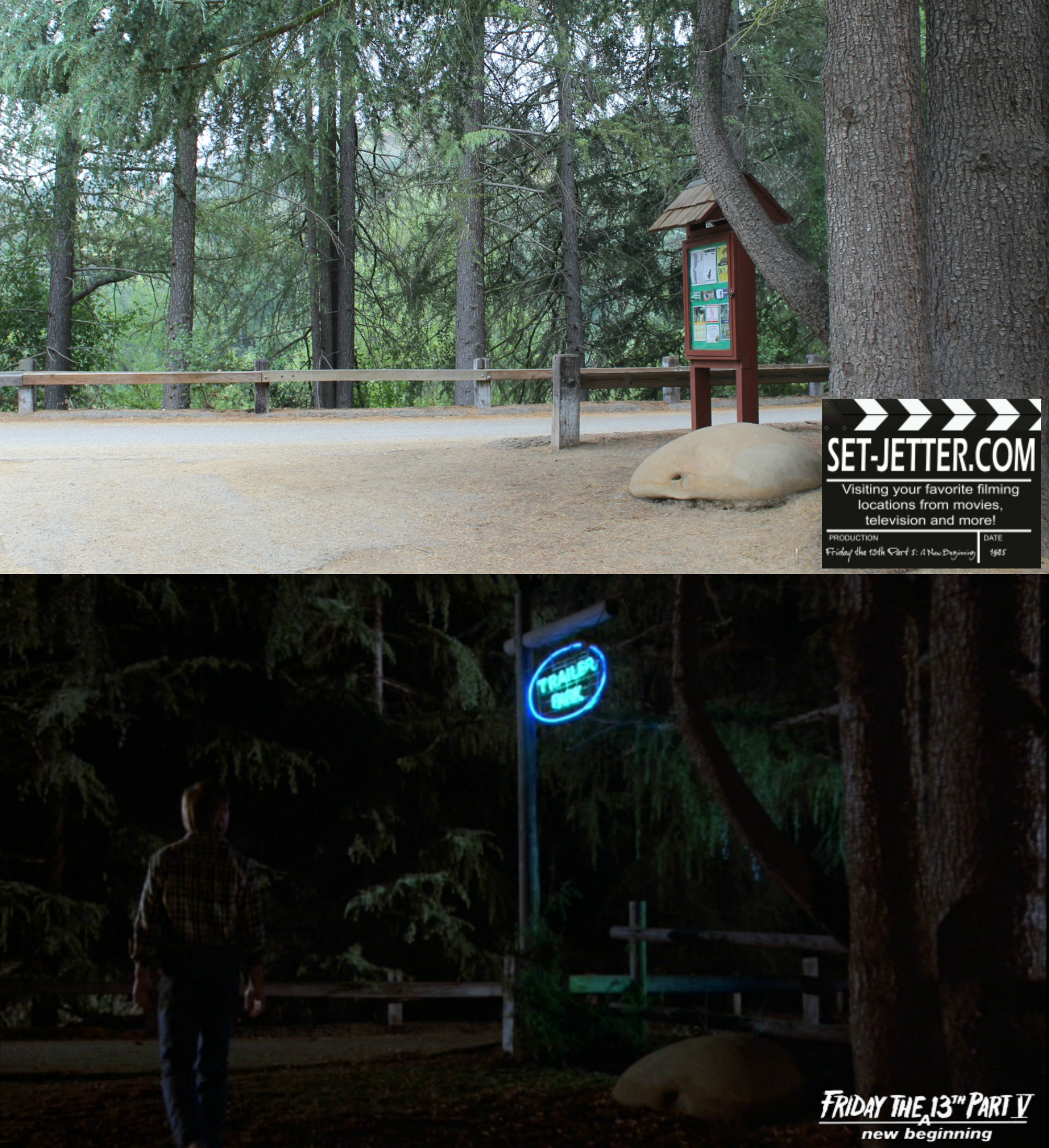 "Those damn enchiladas!" Although it is obviously not the same outhouse and it was located in a slightly different area, I was happy to see a restroom in nearly the same place as the film.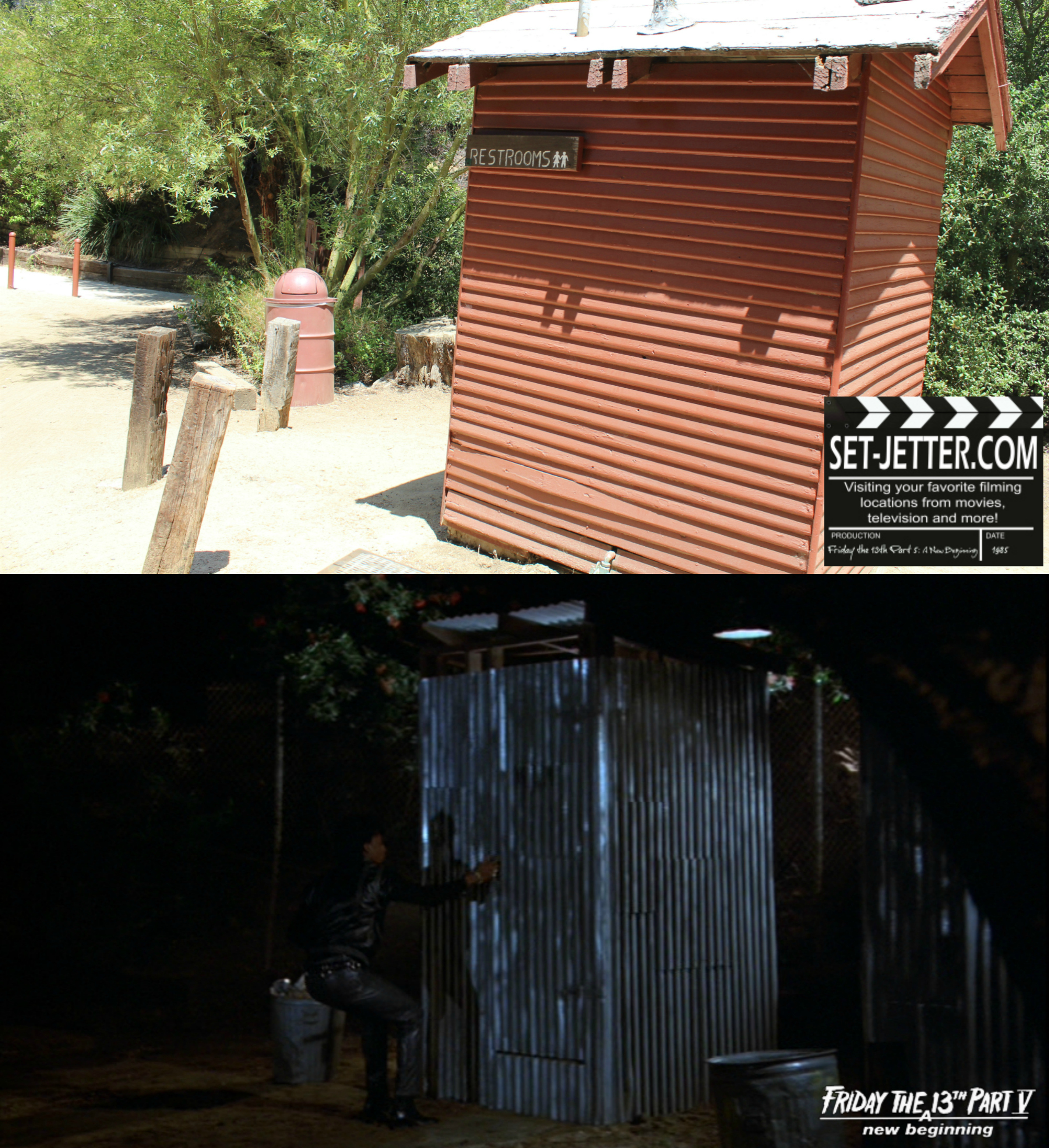 Below is final girl, Melanie Kinnaman plus a few photos of my press kit from the film.