A few years ago, a fan contacted me to track down the main house used in Girlfriend From Hell. Although the only version of the film was pretty poor quality I was able to track it down and find it at 1261 South Victoria Avenue in Los Angeles. The movie features a few genre actors including Lezlie Dean (Freddy's Dead), Anthony Barrile (Friday the 13th Part V: A New Beginning), and James Karen (Poltergeist, Return of the Living Dead).
Since that time, the address has been published on IMDB, but this past trip was the first time I was able to visit the house itself. Here are a few shots of the house when the devil arrives...
She gets knocked out the second floor window a couple times...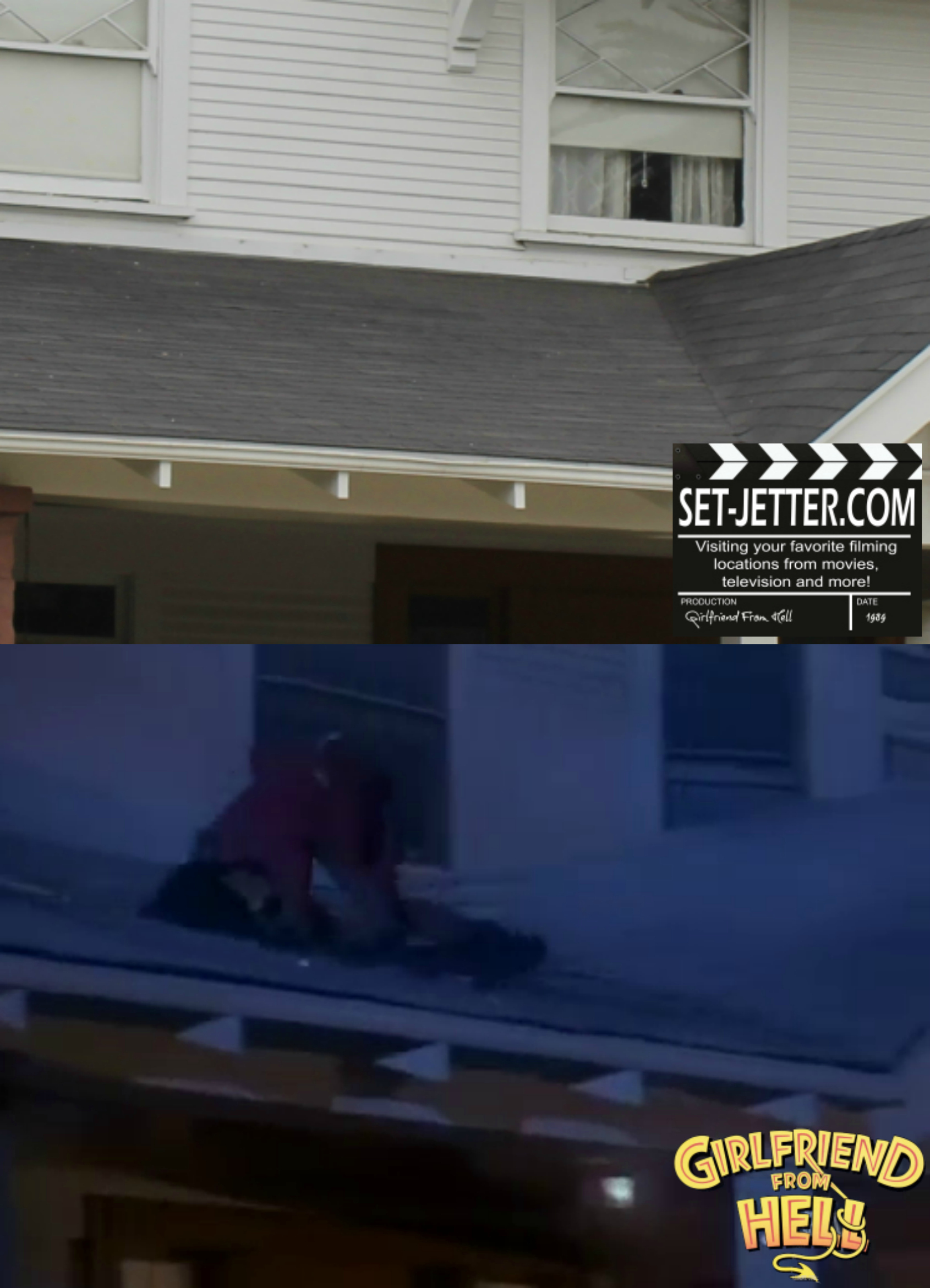 Some other locations used in the film include Red Rock Canyon State Park in Cantil, California; and what was La Pasteria at 7212 Melrose Avenue in Los Angeles.