A horror cable staple of the 80's, Happy Birthday To Me, stars Melissa Sue Anderson and Glenn Ford. While I was in Montreal for the kickoff of Madonna's Rebel Heart Tour, I took sometime to visit two of the locations.
First up is "Crawford Academy." Although some scenes were shot at McGill University, most of the exteriors were done at Concordia University - Loyola Campus at 7141 Rue Sherbrooke O in Montreal.
This shot is on the other side of the buildings seen in the first set of pics.
Same area where Virginia and Ann talk....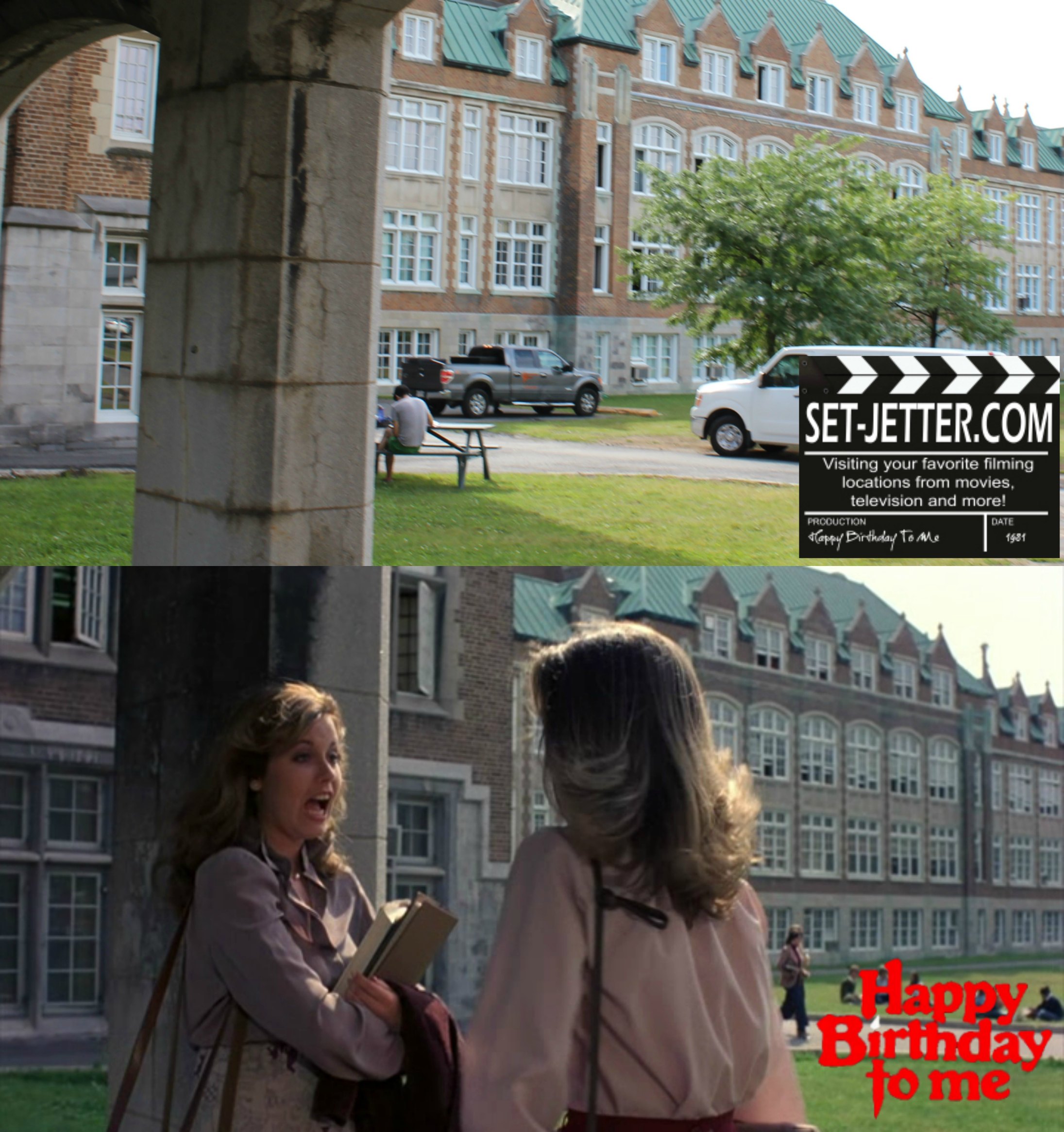 ...and continue their chat over here....
The kids go see "High Noon" at the auditorium, which is actually the chapel on campus.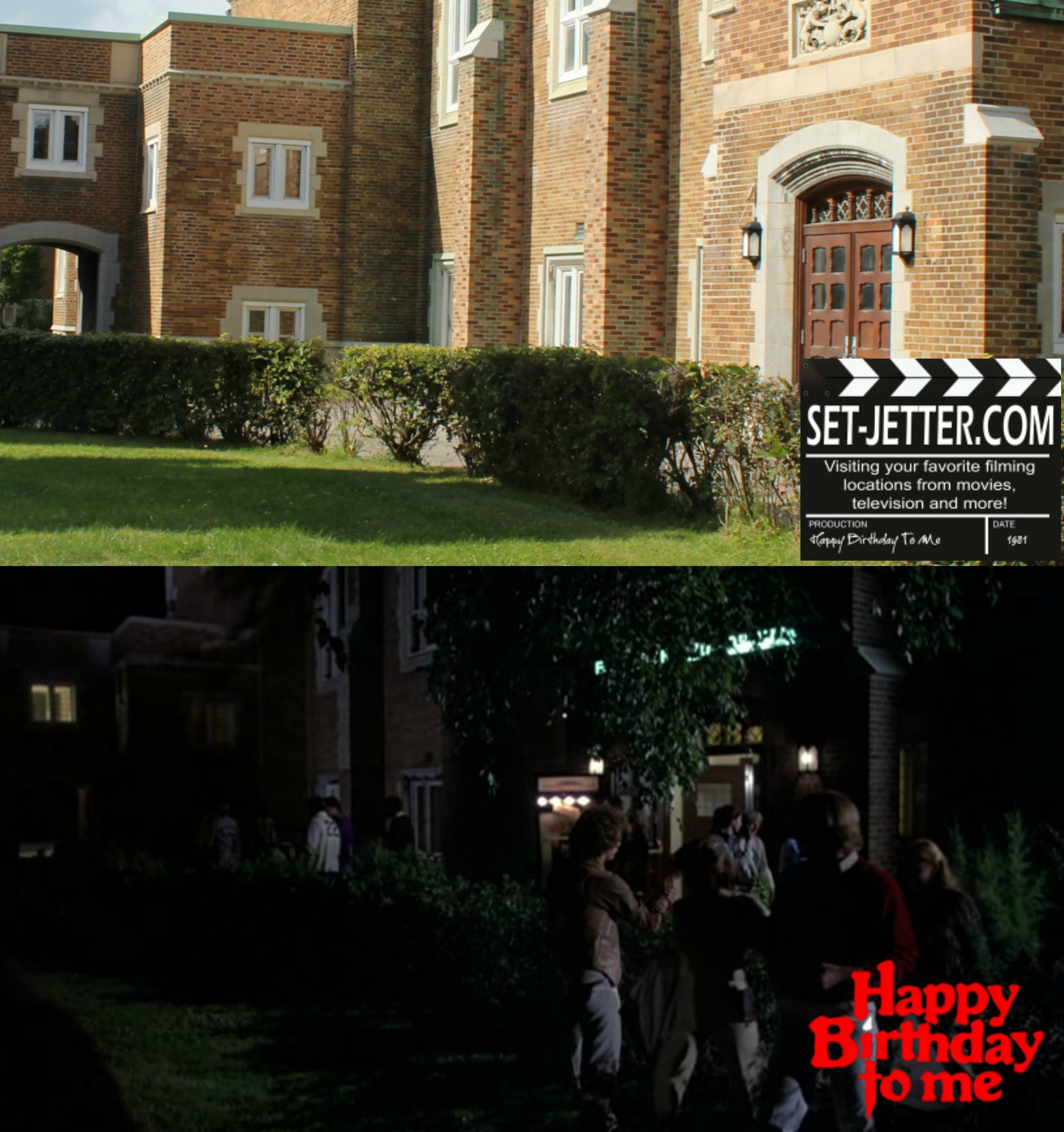 And they continue to walk across the parking lot in front of the main building.
One of the character ditches a scarf in the flowerbed....
Tensions rise on campus as the Crawford Top Ten begin disappearing....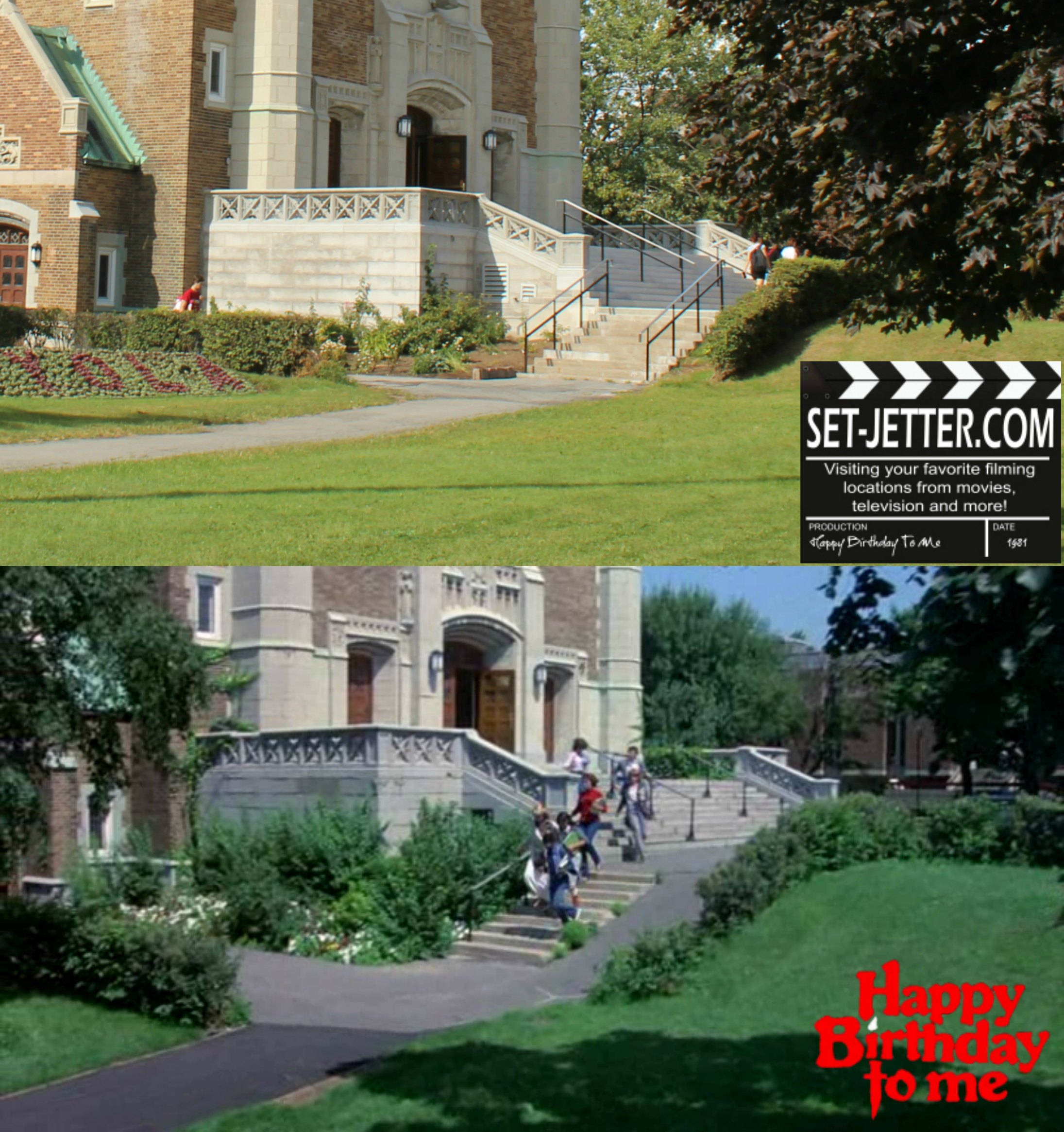 False alarm when a skull is found buried in the flowerbed....
David counsels Virgina....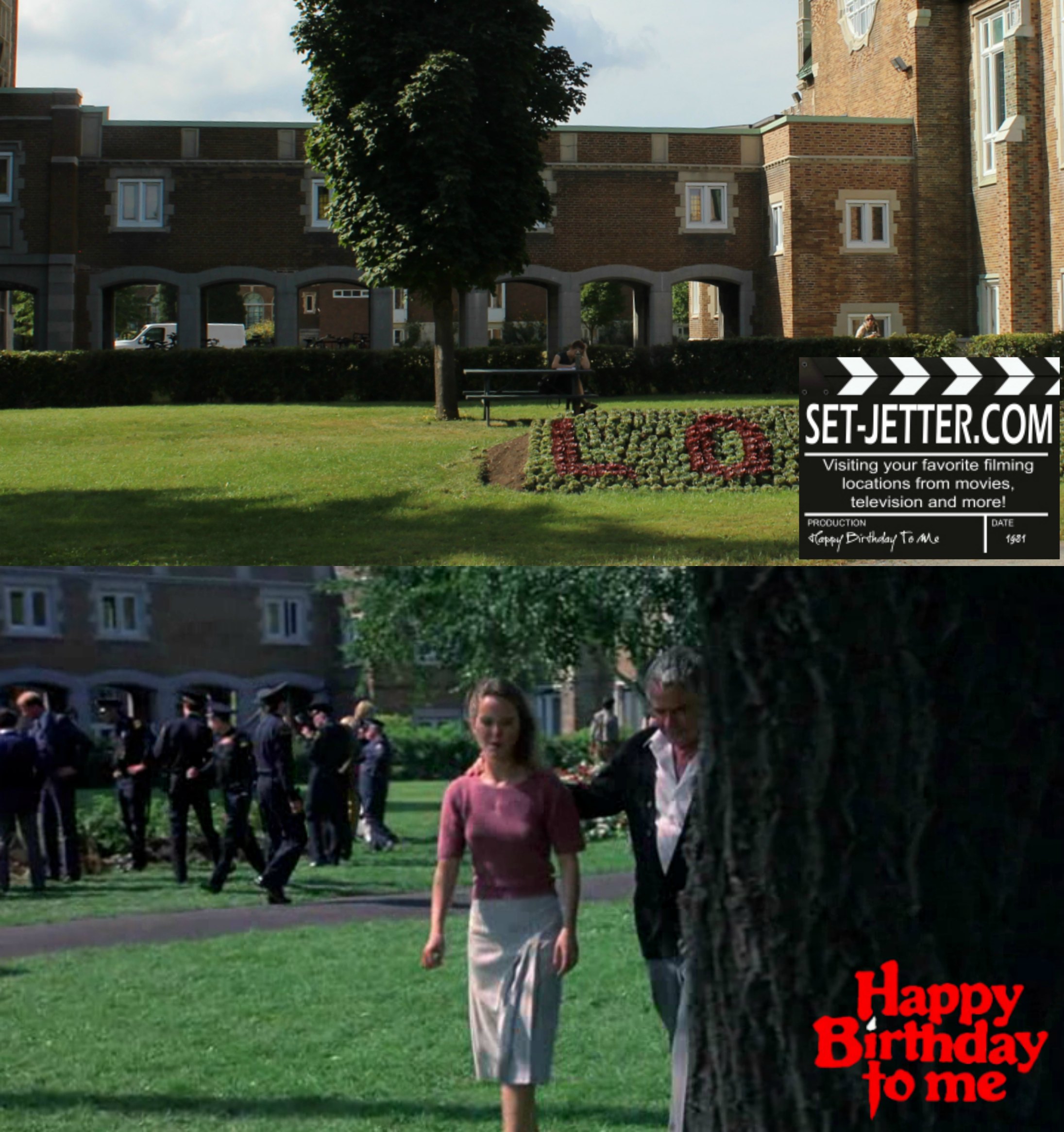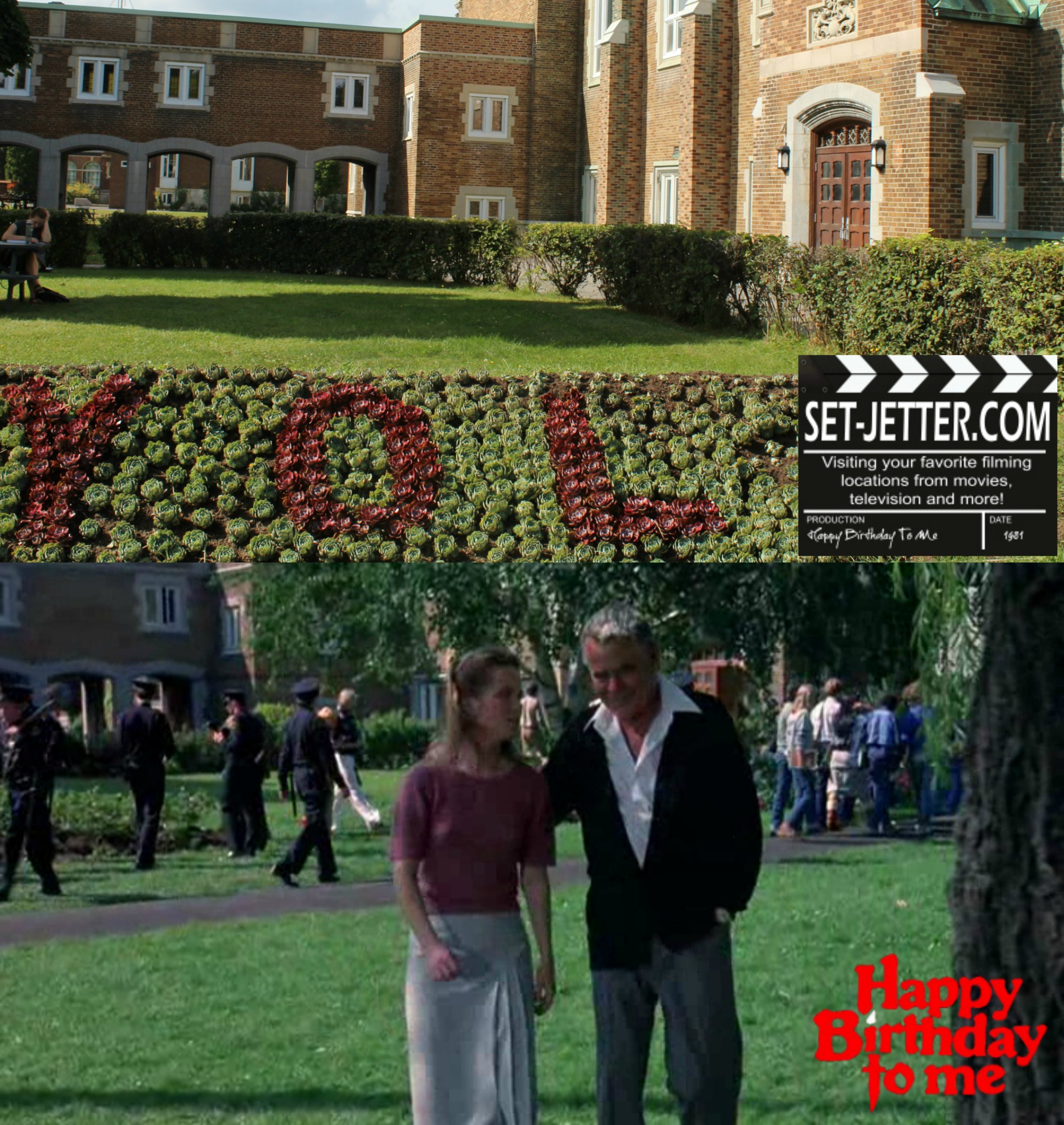 Okay, last one of the campus!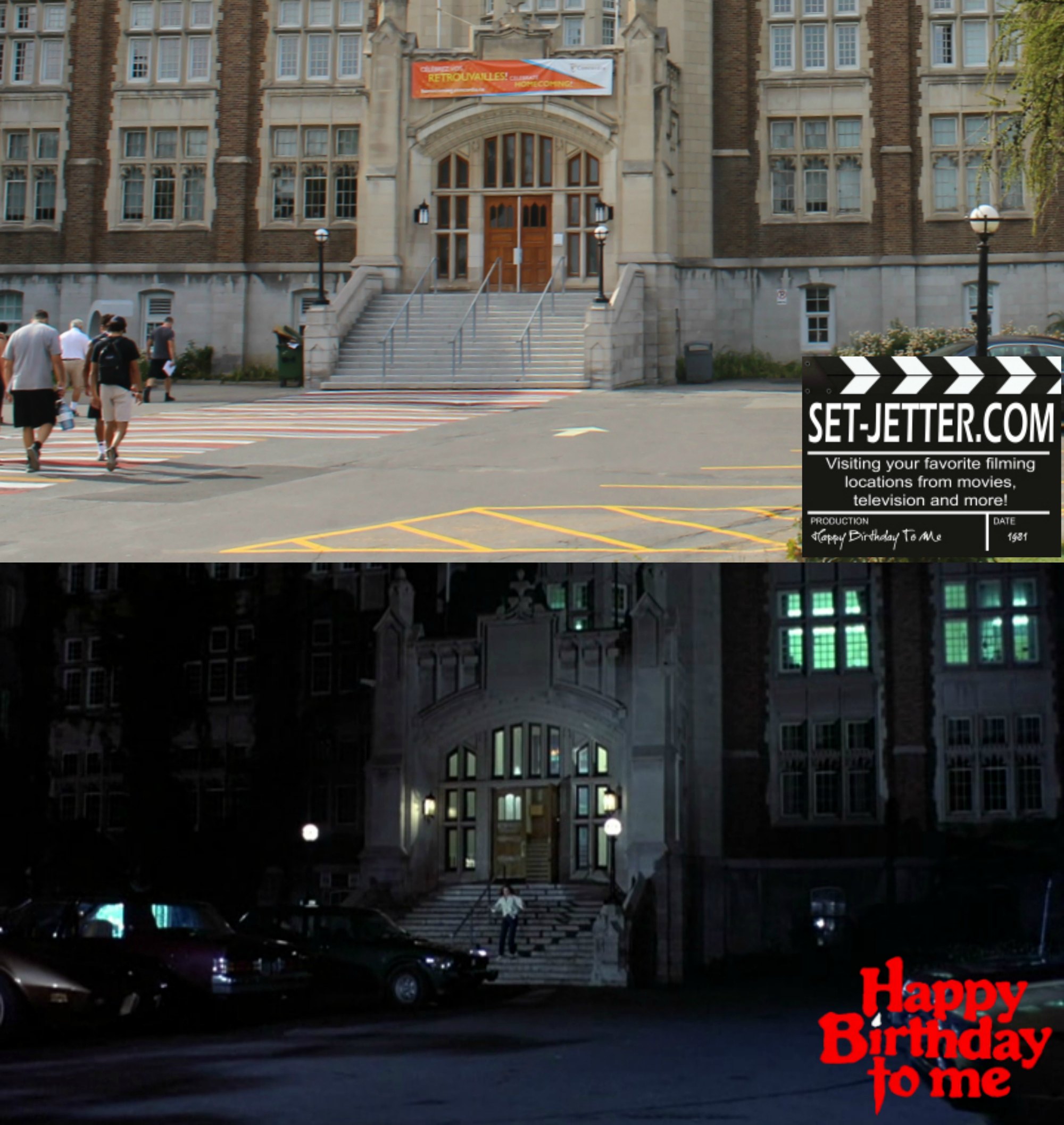 On to Virginia's house! It makes an appearance early in the film, but in the dark, so hard to get any details. It is located at 647 Rue Main in Hudson, Quebec.
It was for sale at the time of my visit, I guess I should have asked to take a look inside!
Ann stops by to get the gory details of the night before....
The police start to canvas the area...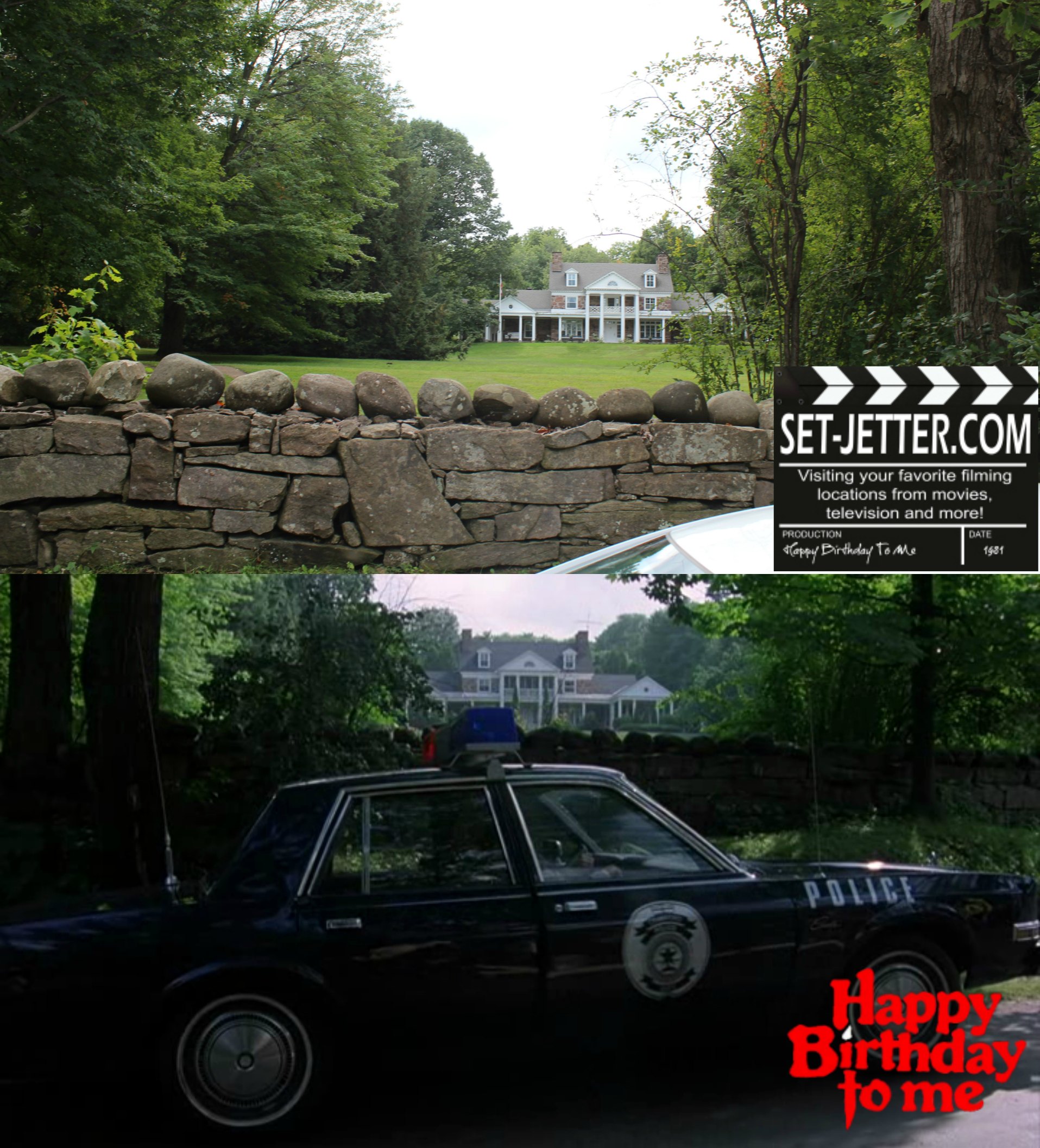 A detective stops by to interview Virginia....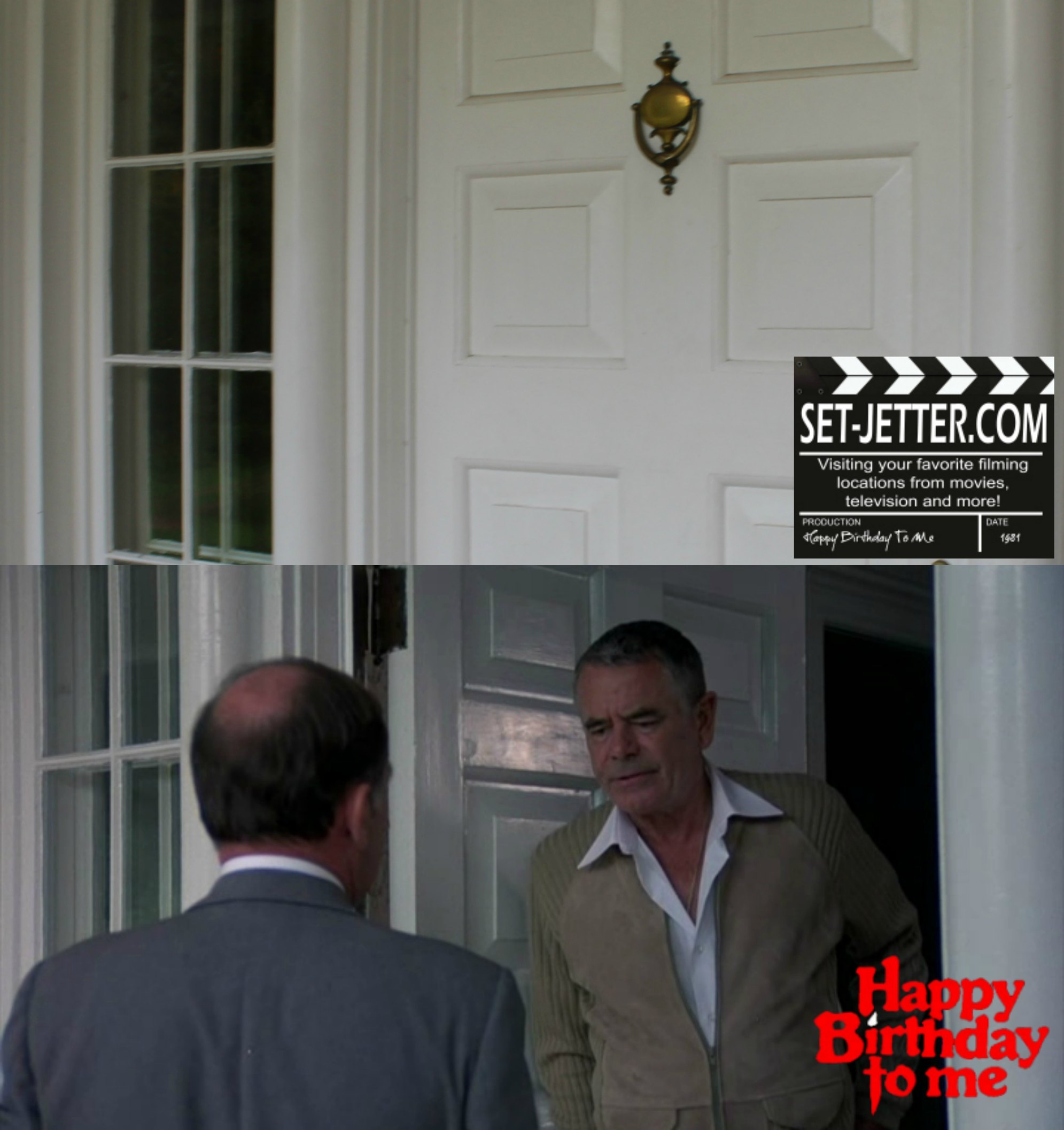 As I said earlier, the house was for sale at the time of my visit. I did some searching and found a few interior photos on a realtor website with some near-matching screenshots below...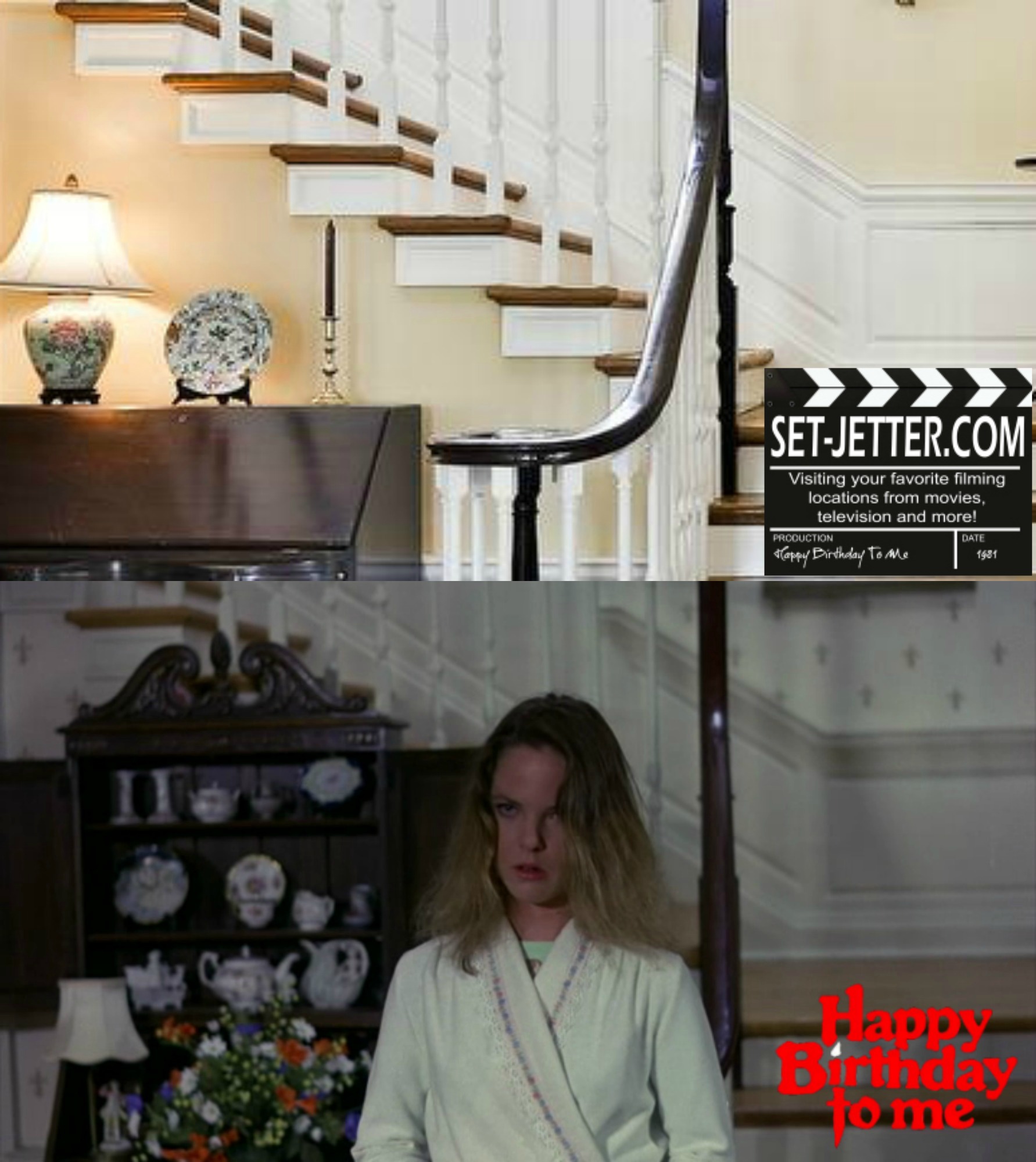 Some of you are probably wondering about the iconic drawbridge. Unfortunately it is no longer in existence. It was located in Phoenix, New York. I took some Google street view shots to show you where it was as there are few structures still in place that are recognizable.