The third entry in the franchise brings the Leprechaun to the capital of greed, Las Vegas. The production shot for only 14 days and only one night in the actual city of sin.
This Leprechaun location series is featured in Horrors Hallowed Grounds in the March 2018 issue of HorrorHound Magazine. Below are links for each film:
The Pawn Place was an actual pawn shop located at 119 North 4th Street near the old Las Vegas strip area
We switch to Los Angeles locations where Tammy's car has broken down on Wilshire Boulevard between Catalina Street and Mariposa Avenue.
After picking Tammy up, Scott drives her to the Lucky Shamrock Casino, which was actually the old Ambassador Hotel at 3400 Wilshire Boulevard. The hotel was hot spot for years and hosted many celebrities, entertainers, and presidents. The hotel was demolished in 2005 and replaced with a campus of schools and a park.
The production shot much of the interiors at the hotel. The pawn shop and hospital interiors were shot inside and the garden area was used for the rear entrance to the casino. The main stage was the Cocoanut Grove nightclub, located inside the hotel.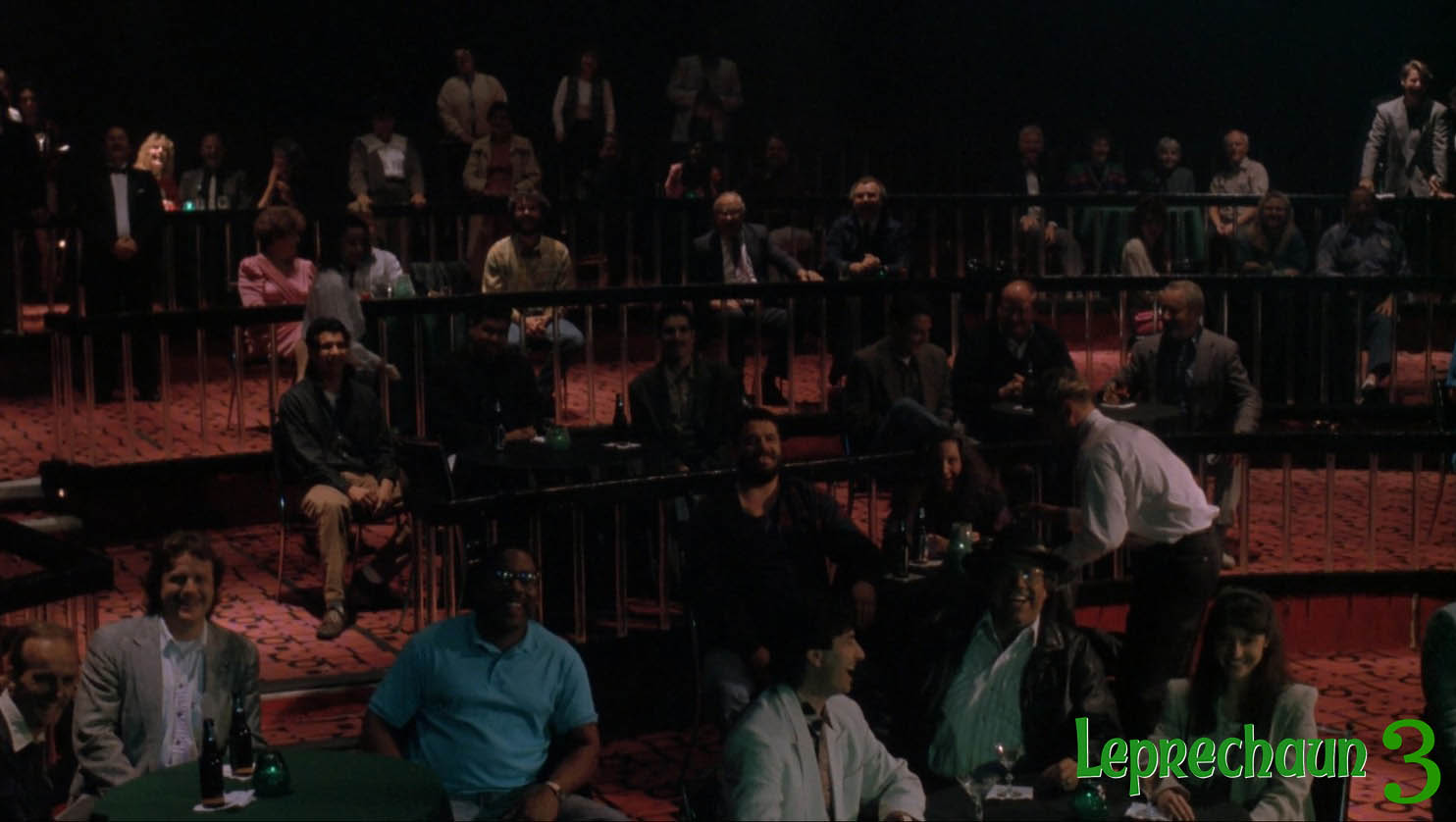 The morgue was shot in the hotel kitchen, a historically significant site as this is where Robert F. Kennedy assassinated in 1968.
The six schools and park that now occupy the area are named in his honor.
This entry features one of the genre's favorite actresses, Caroline Williams.