A little over three years from the original release, the horror movie landscape had changed dramatically. By the time the third entry came around, audience had become tired of the genre. Production pushed forward without a finished script and it shows in the film that has more in common with a Scooby Doo episode than Wes Craven's original Scream. I'm not sure if it is the worst of the series or if that crown belongs to Scream 4.
I haven't gone too out of my way for many of the locations of this film, but as I was finally stitching together my entire Scream series, I cobbled together some of them for you.
The movie starts with a variety of Hollywood landmarks include the Hollywood sign, the Capitol Records Building, the Pantages Theatre, and Ripley's Believe It Or Not building on the intersection I loathe the most....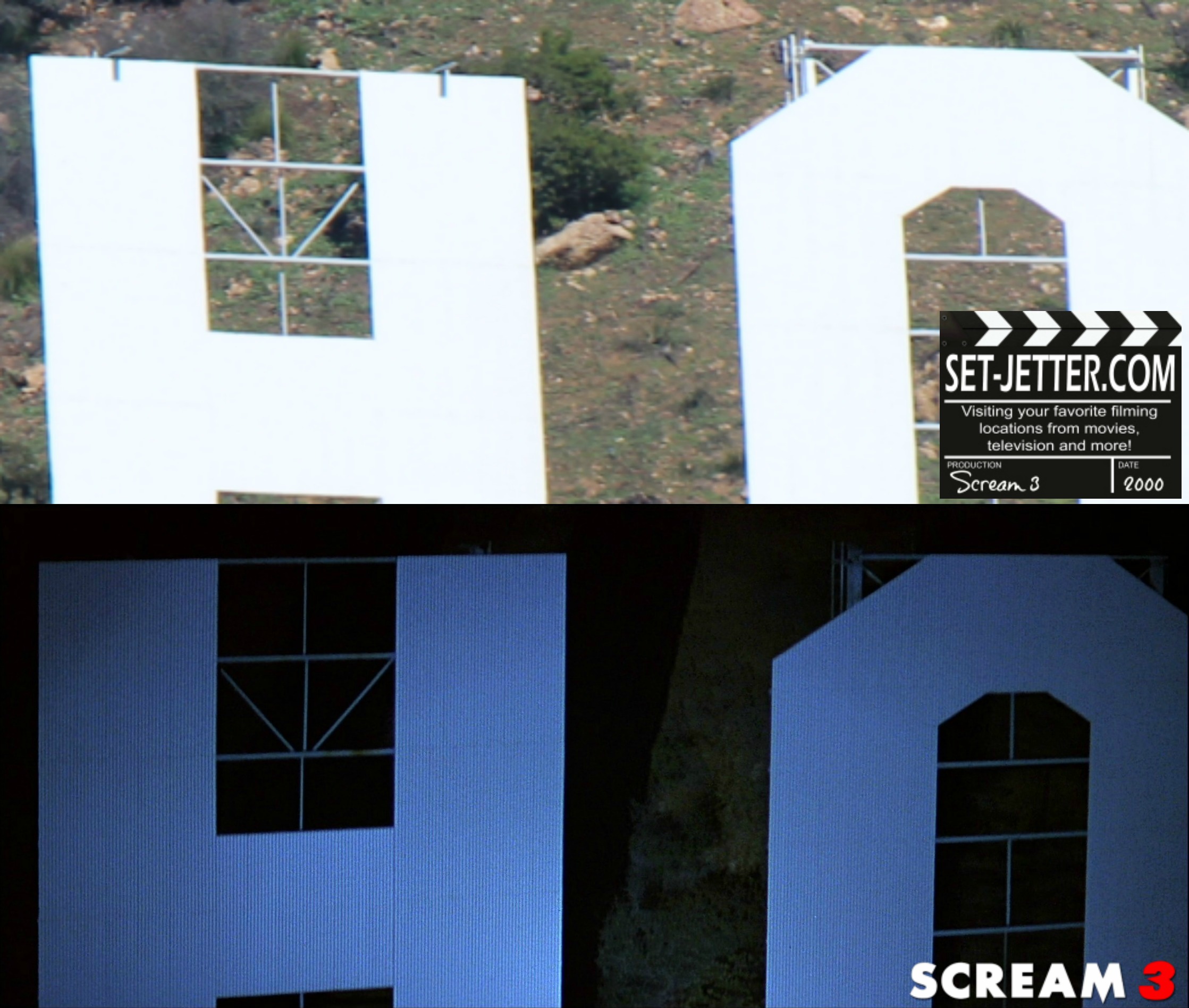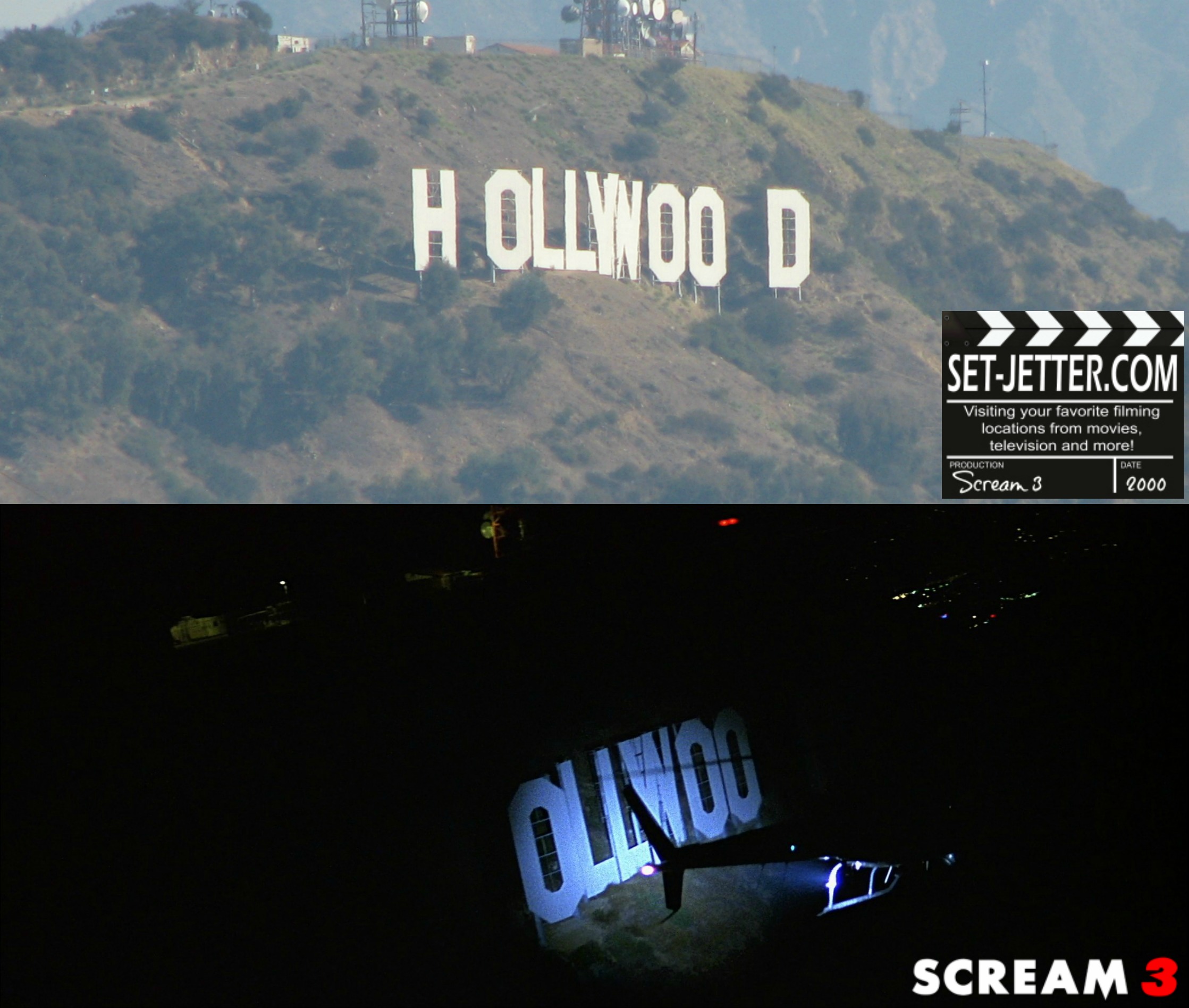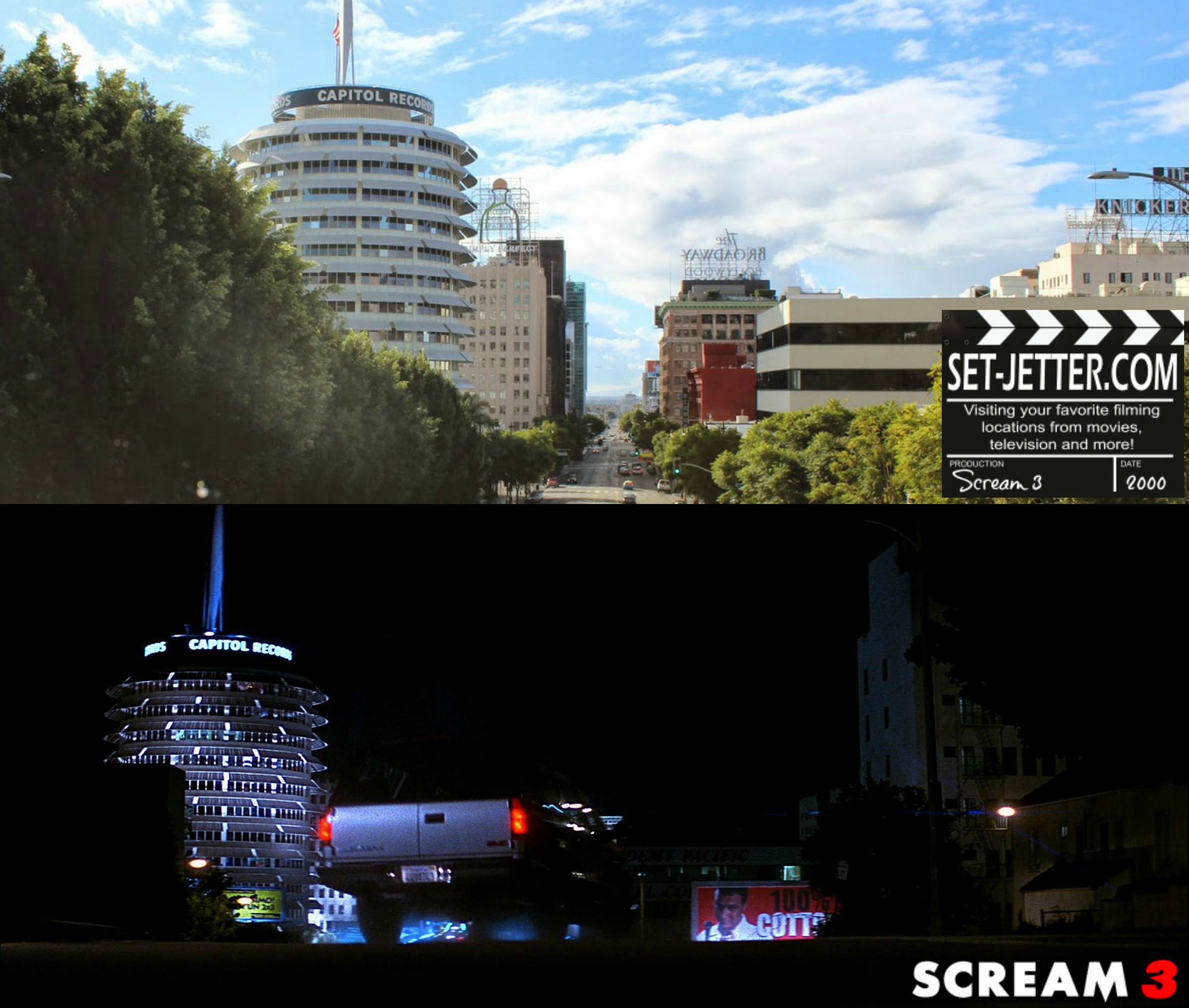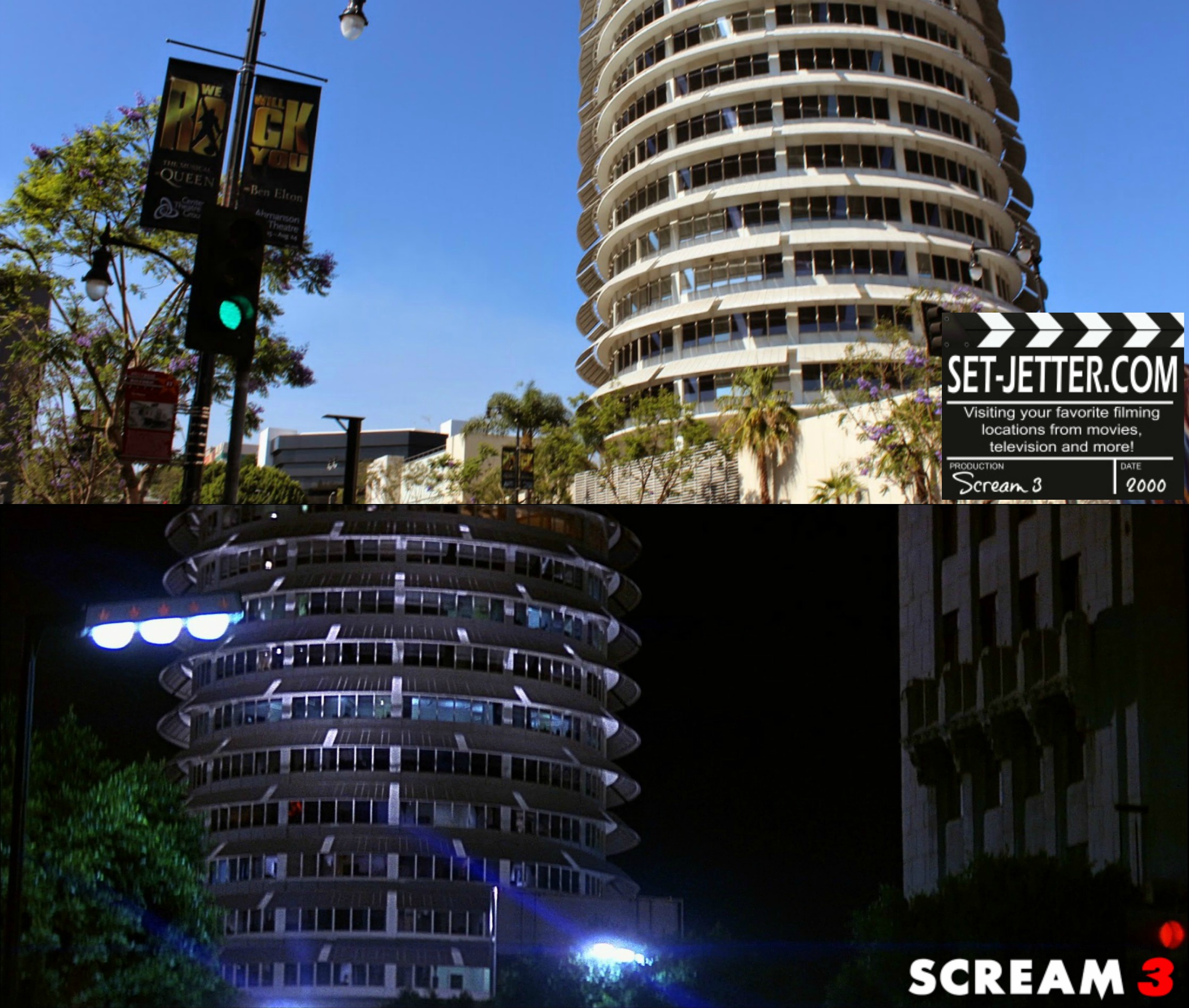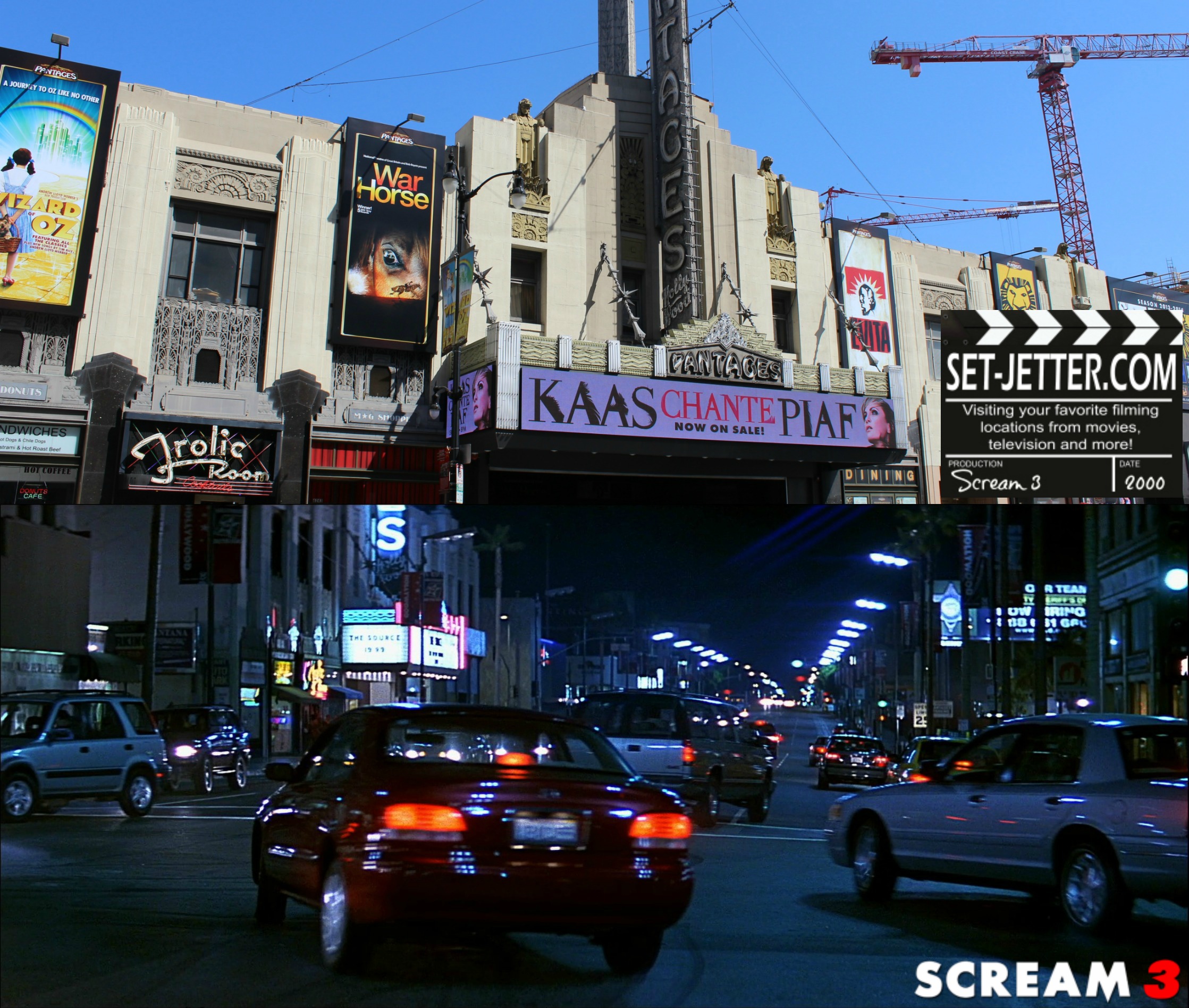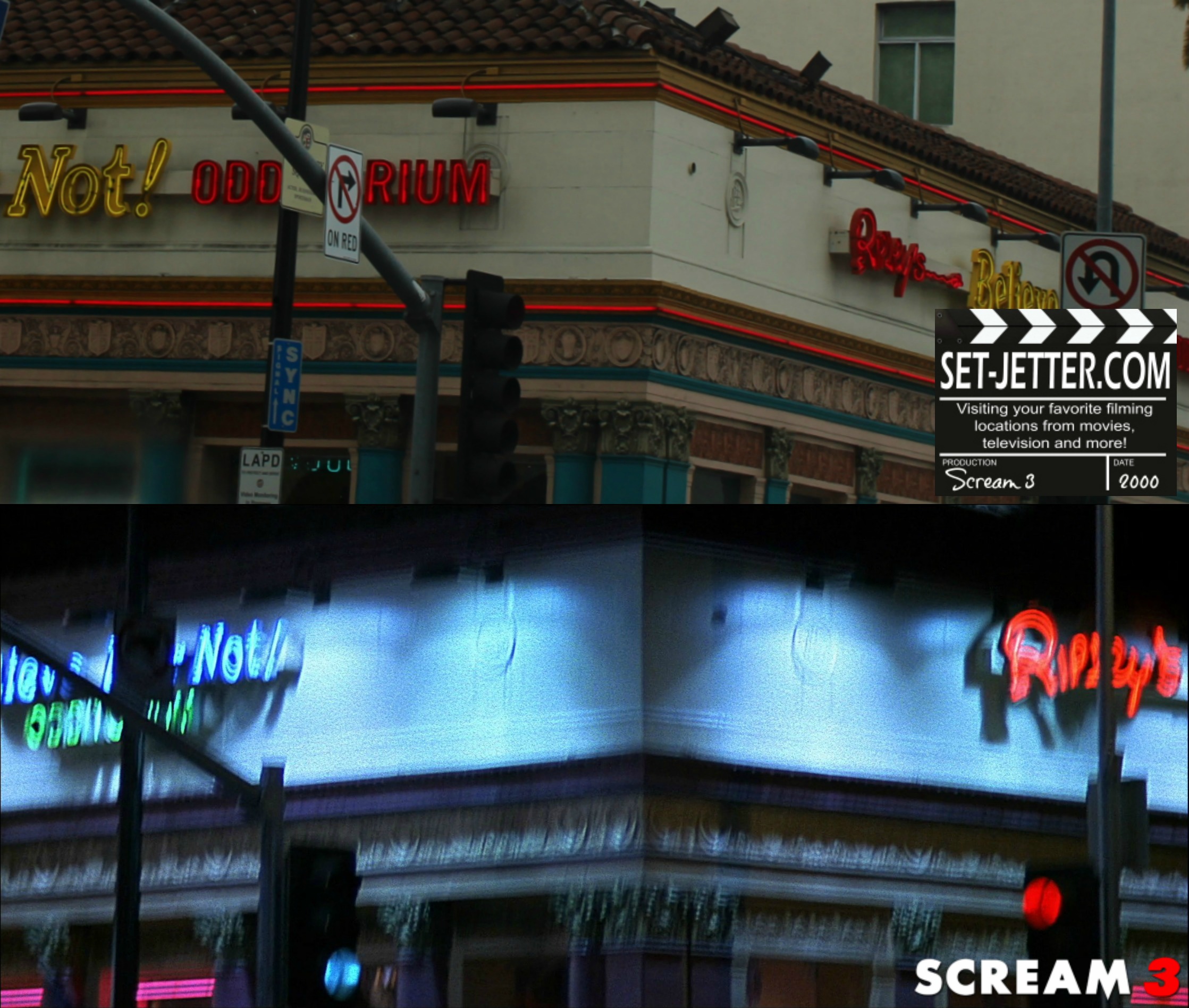 Cotton drives to his apartment in West Hollywood, located at 1136 North Harper Avenue. (You can get a good sense of my laziness for this film based on my non-screenmatched shots I have going here!)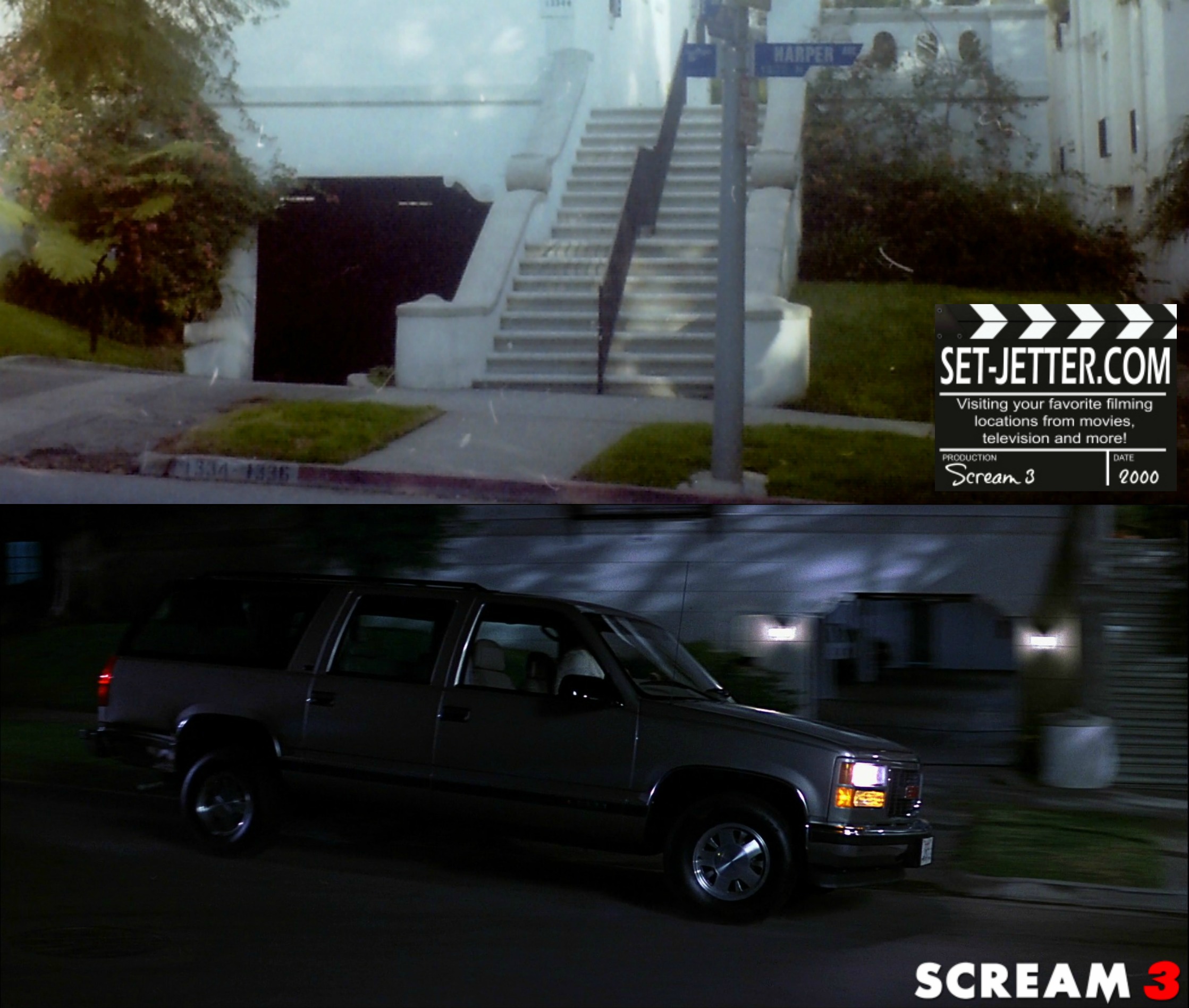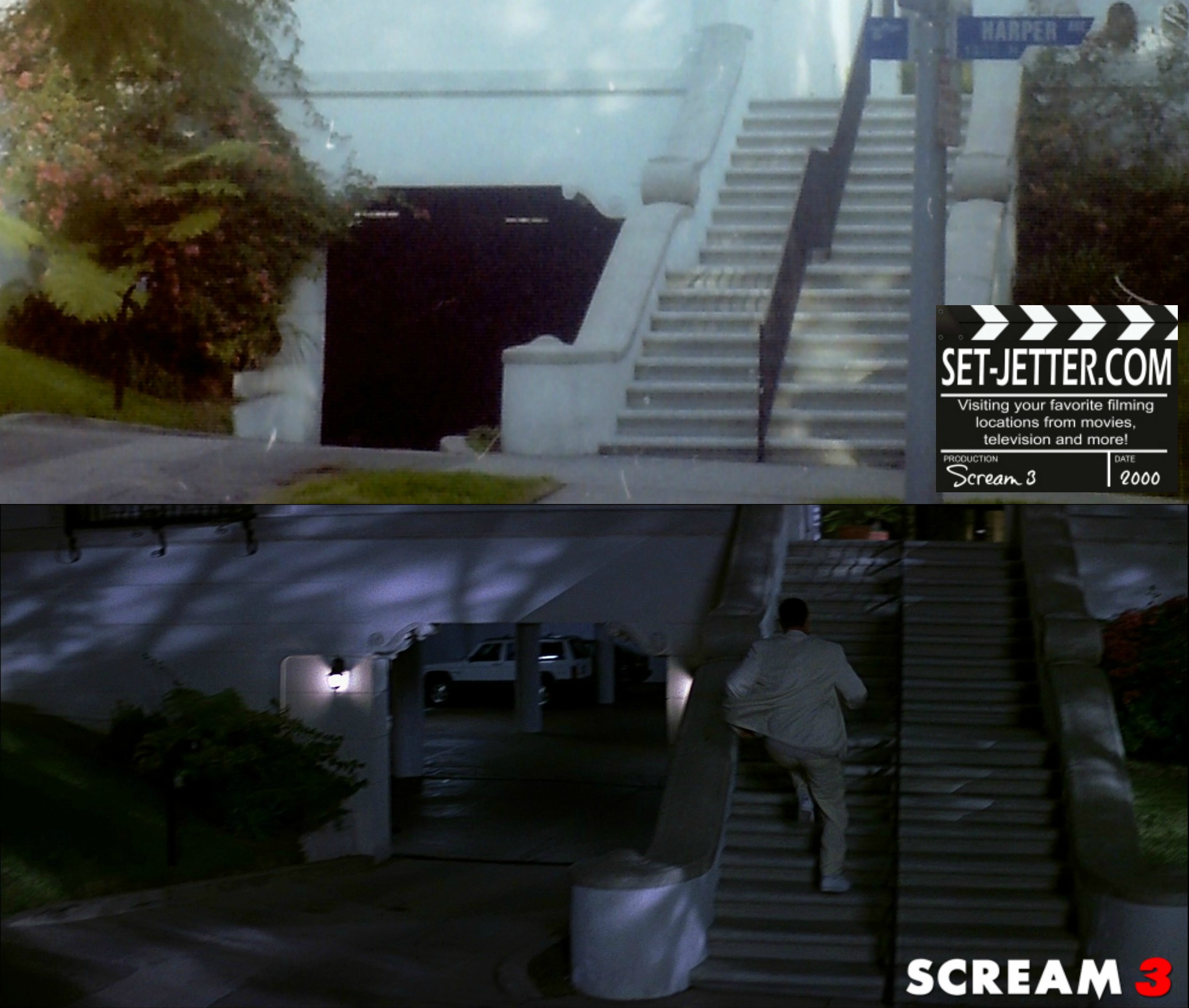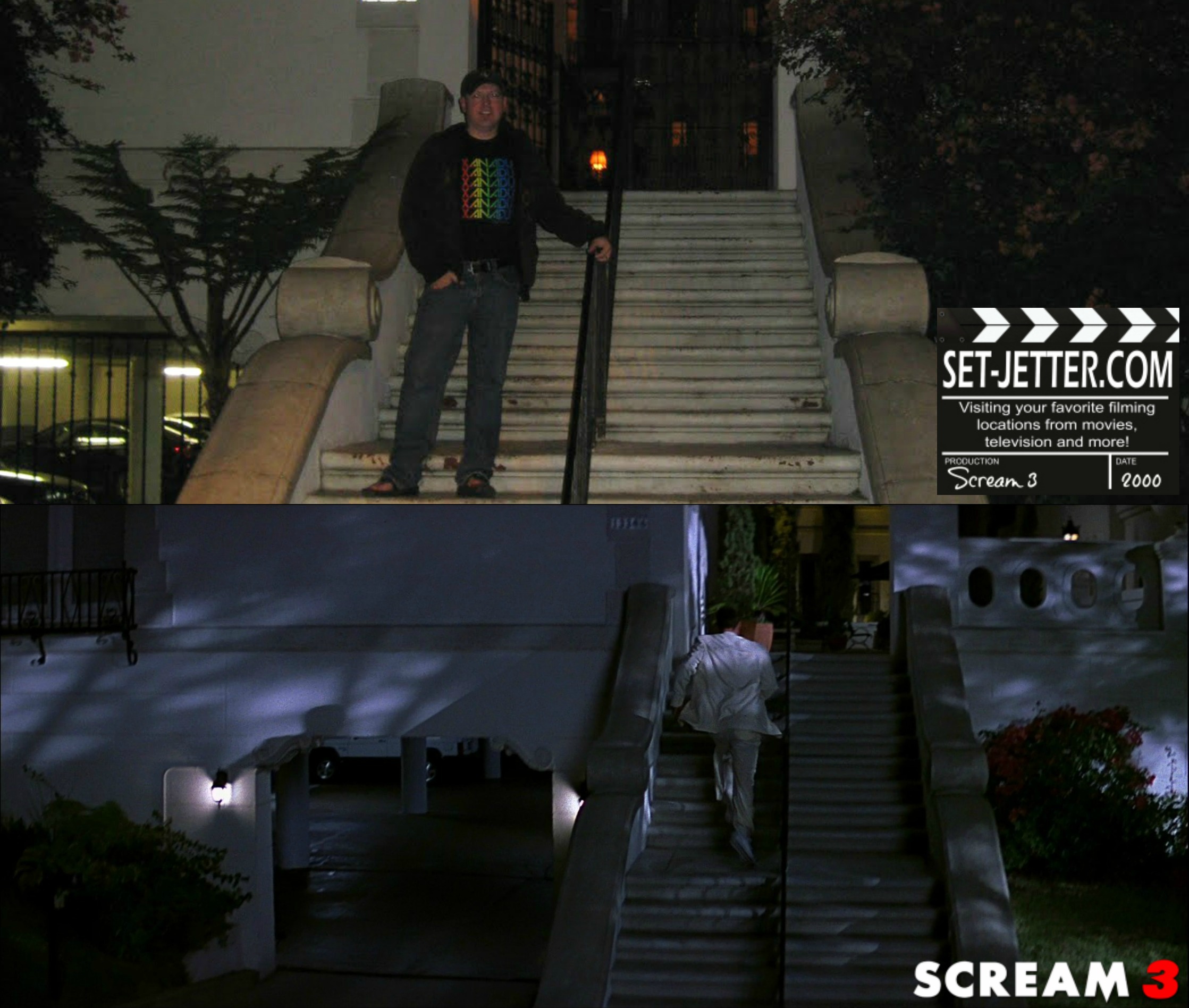 Sunrise Studios is located at CS Studio Center, located at 4024 Radford Avenue in Studio City, California.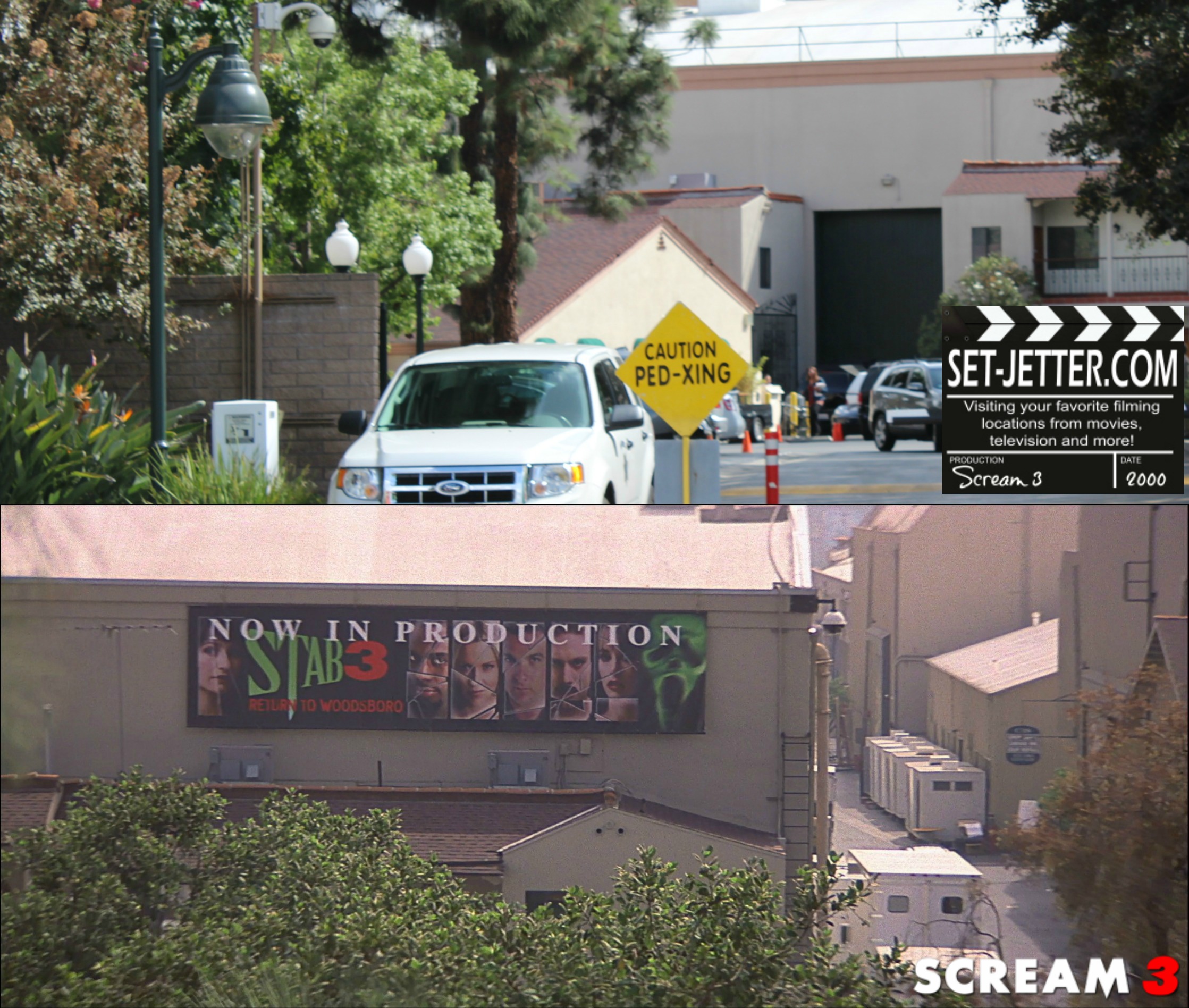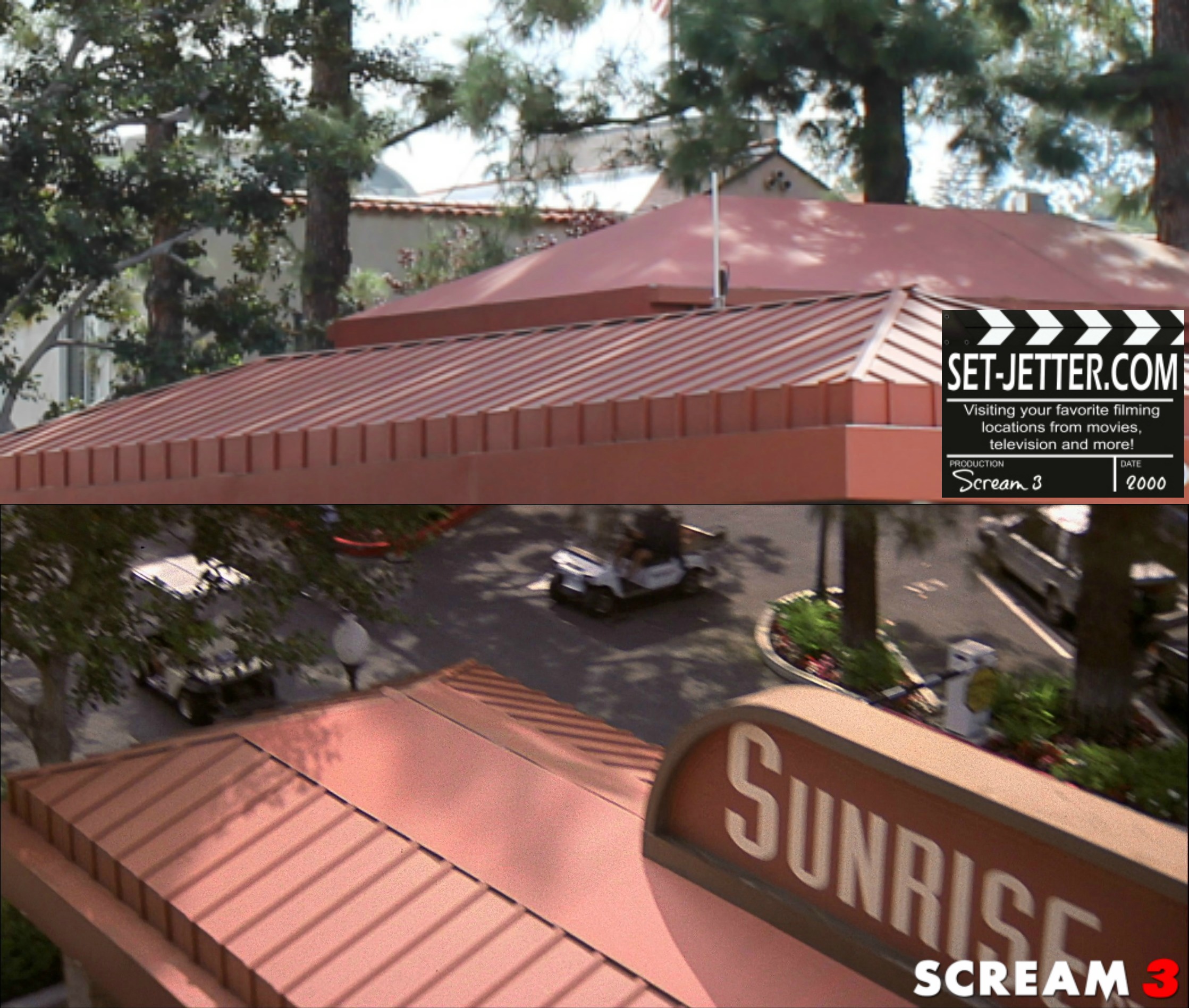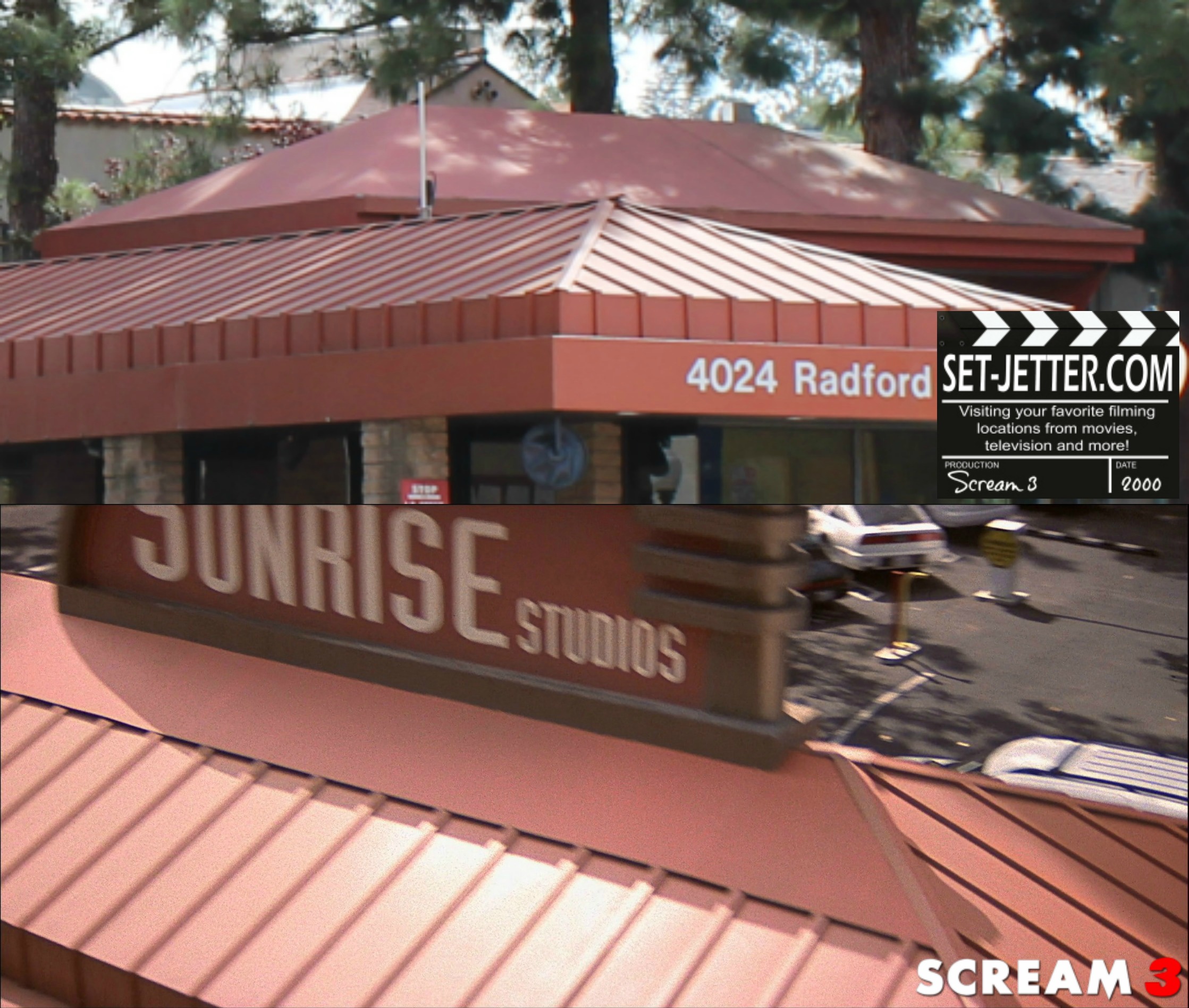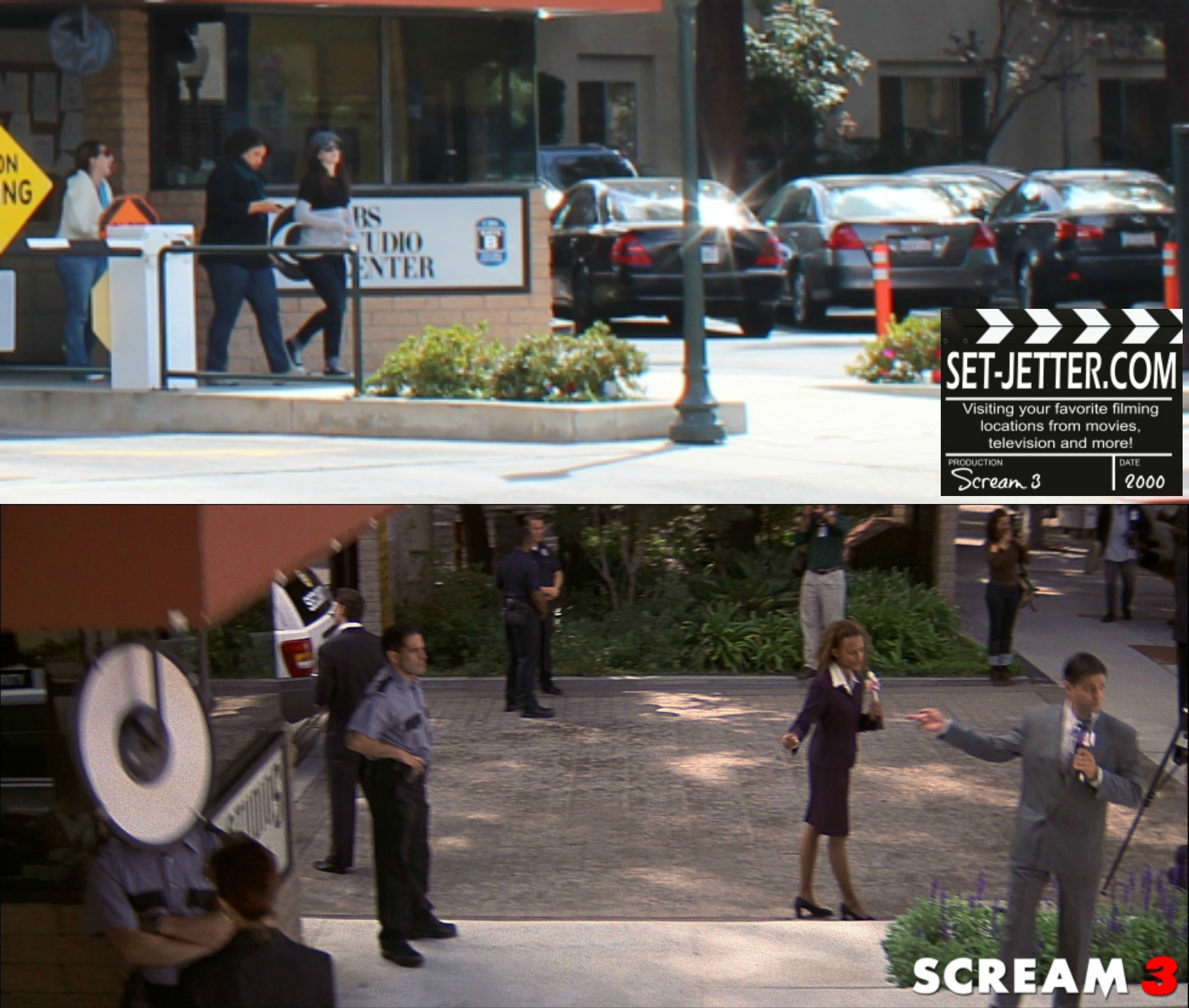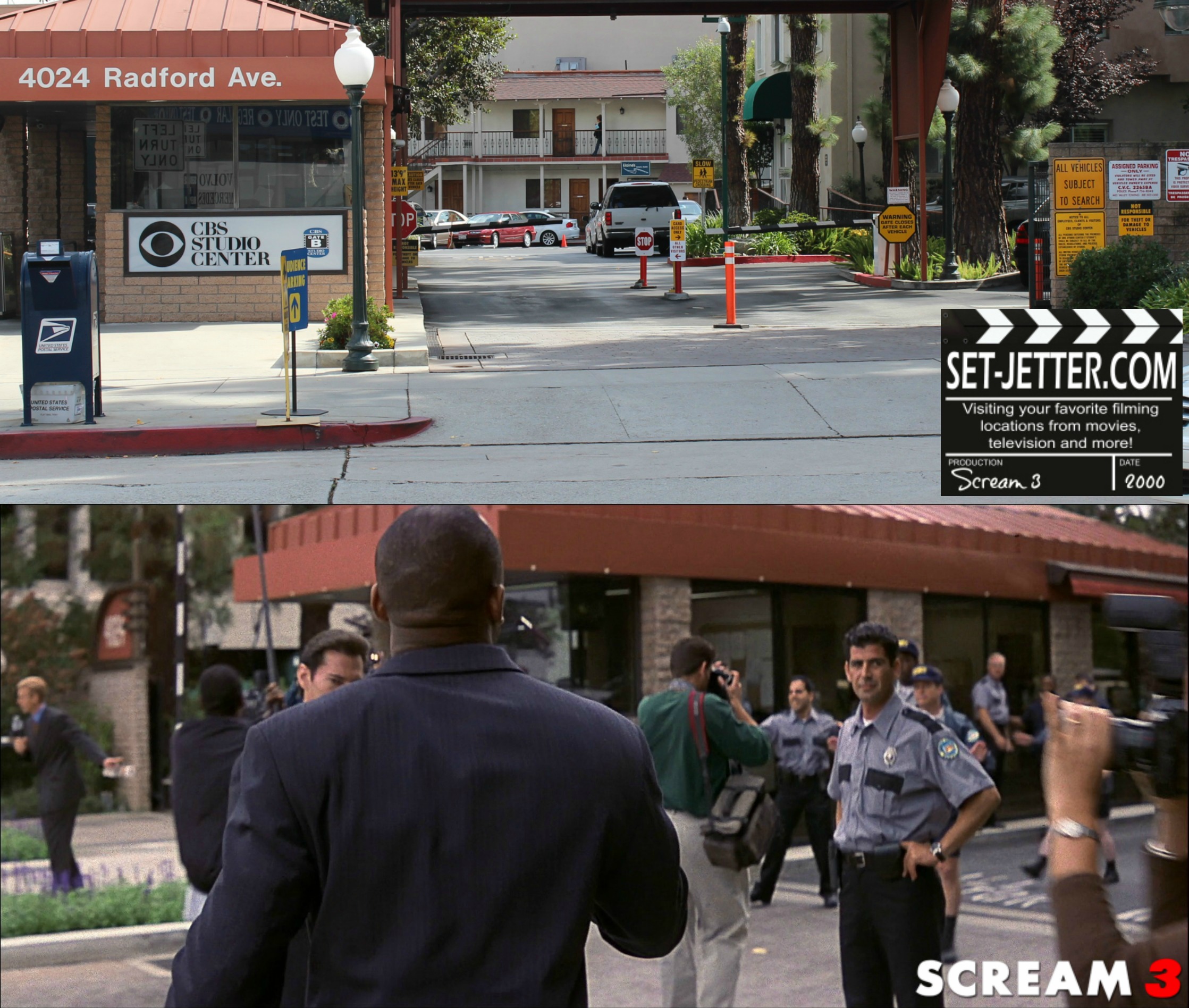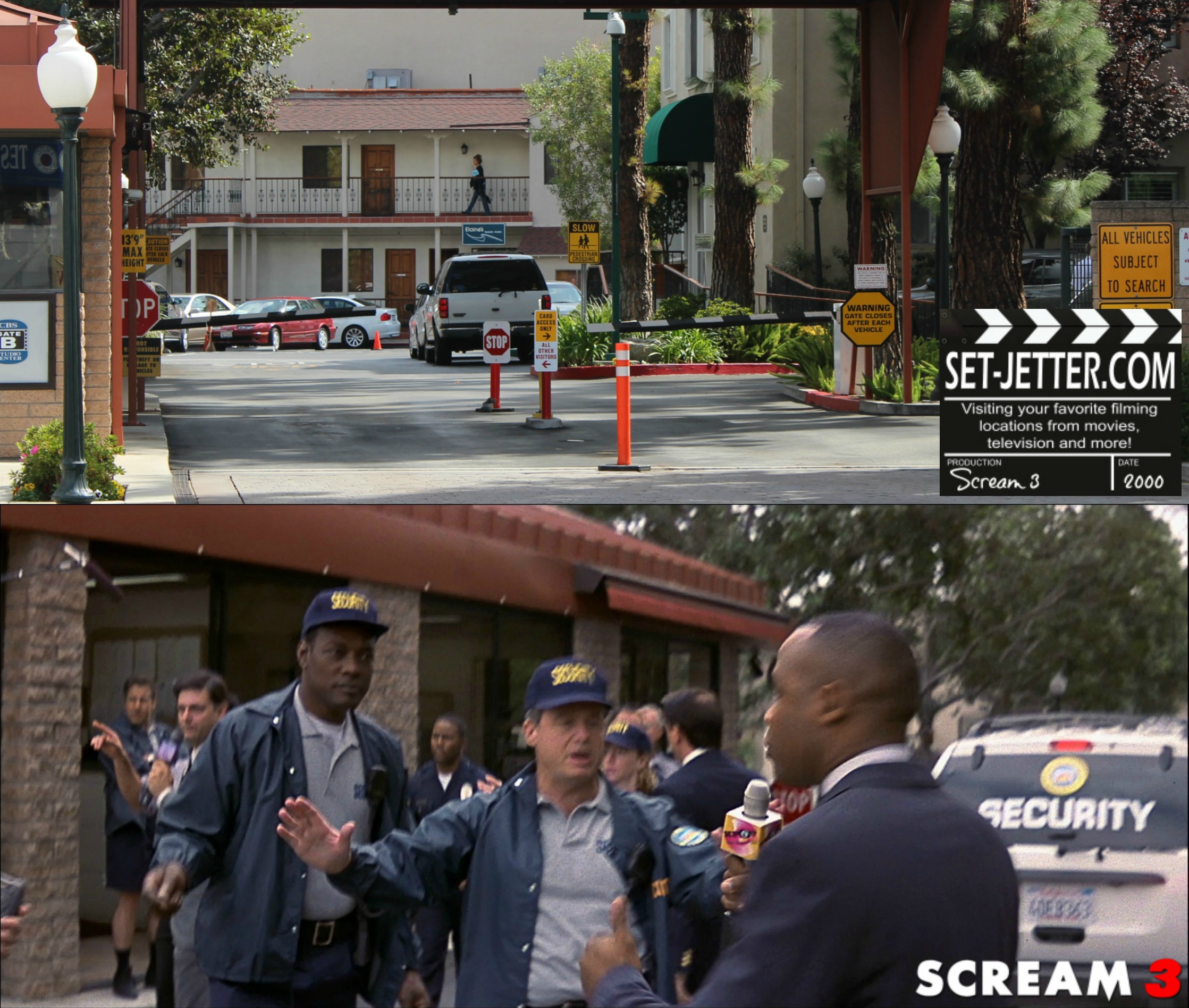 In all my trips to LA, I've yet to go to the cafe where Gale and Dewey have lunch, but my friend Anthony Steven Malave visited with his husband and was kind enough to share his photos here. It is located at 8607 Melrose Avenue in Los Angeles.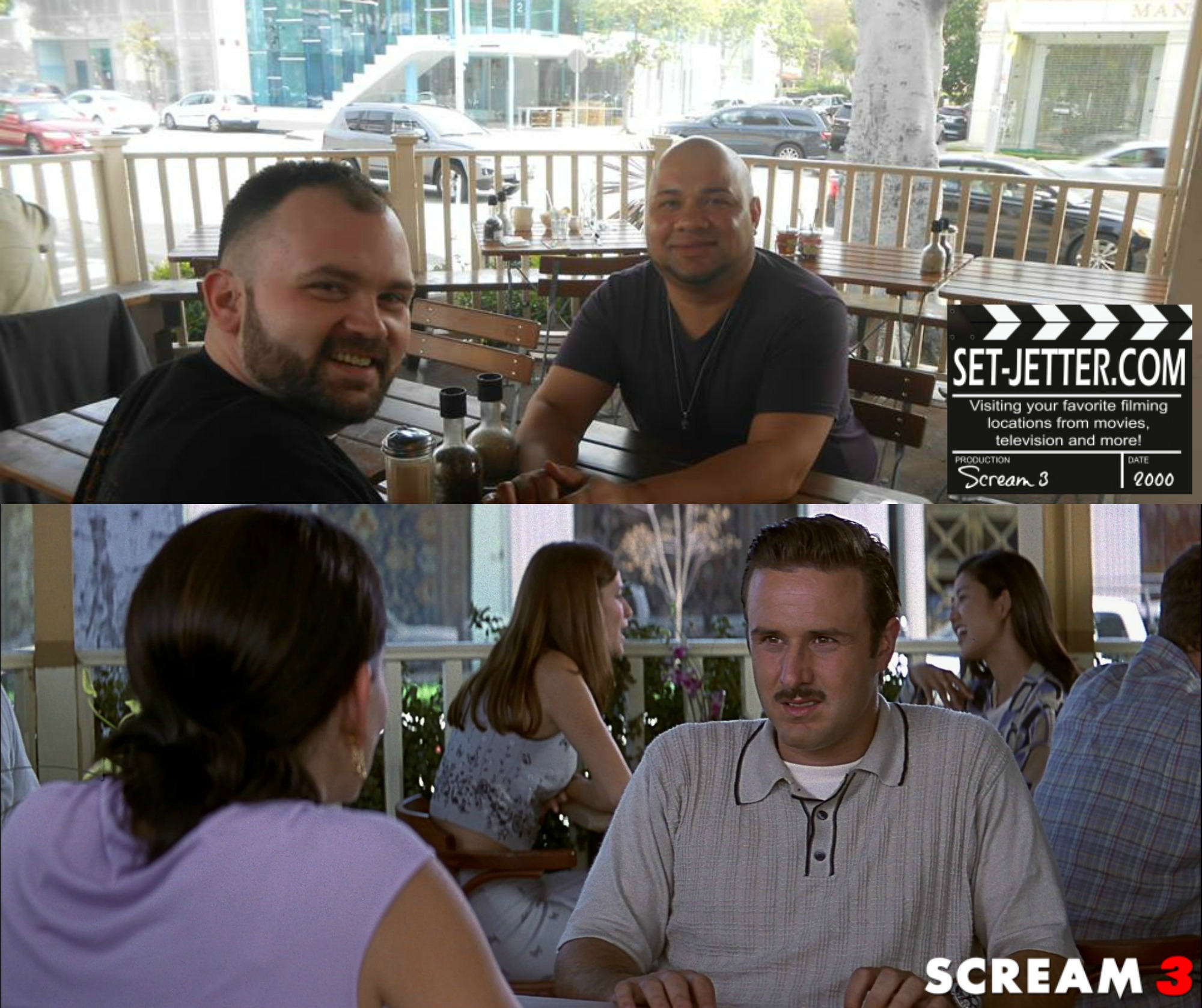 A location that I actually did seek out several years ago was the ranch in Runyon Canyon where a lot of the action takes place. It is located on a popular hiking area at 3050 Runyon Canyon Road in Los Angeles.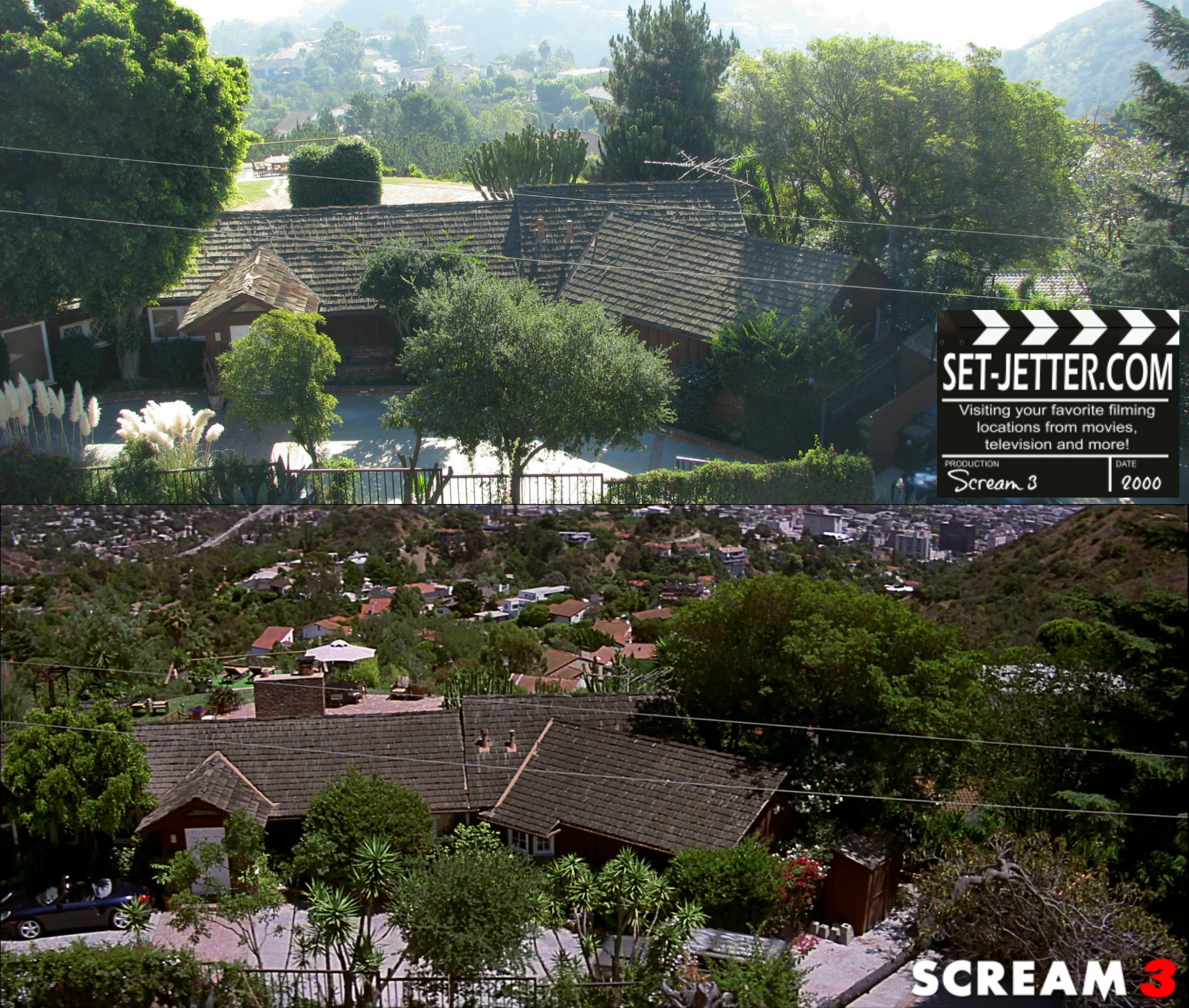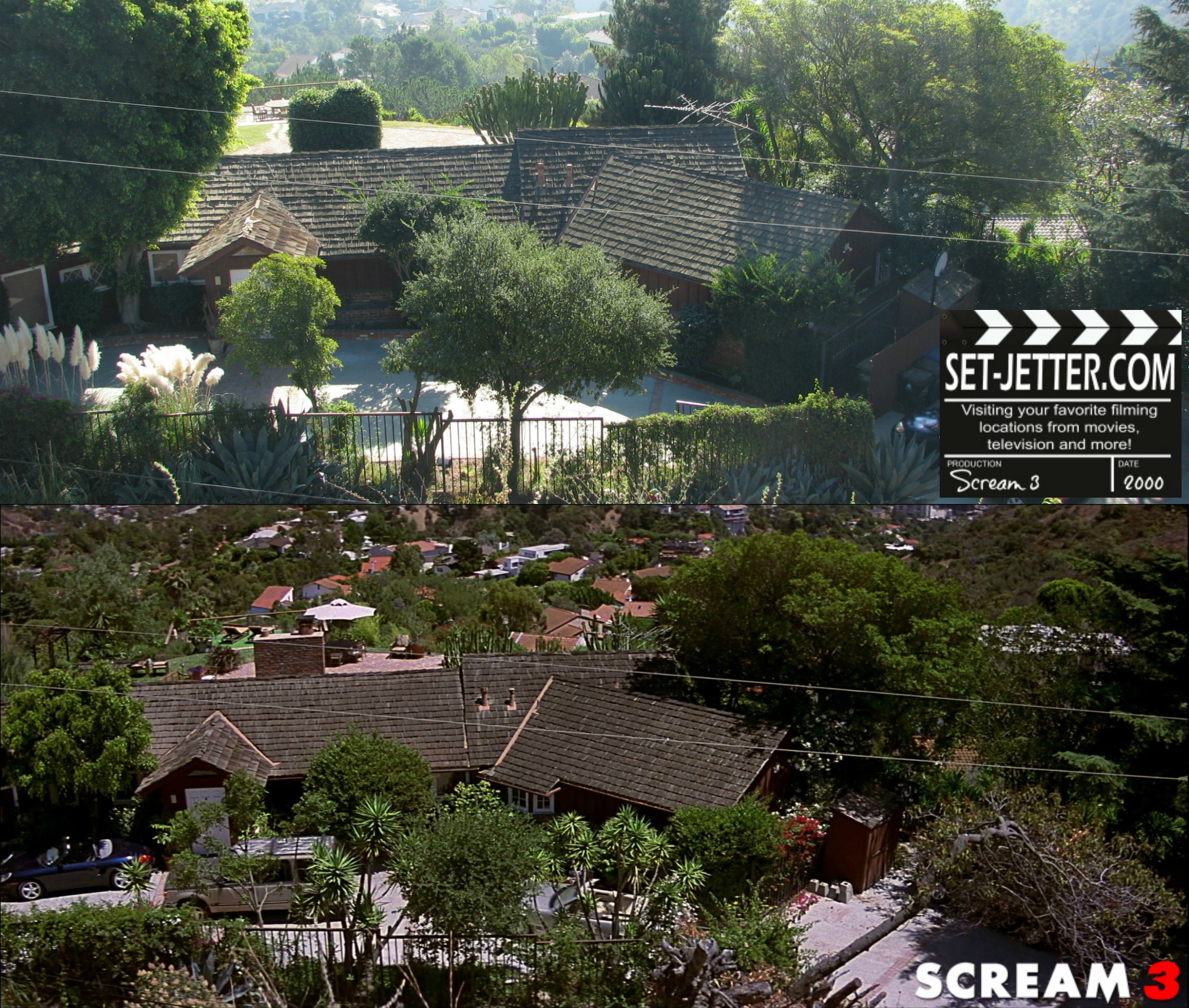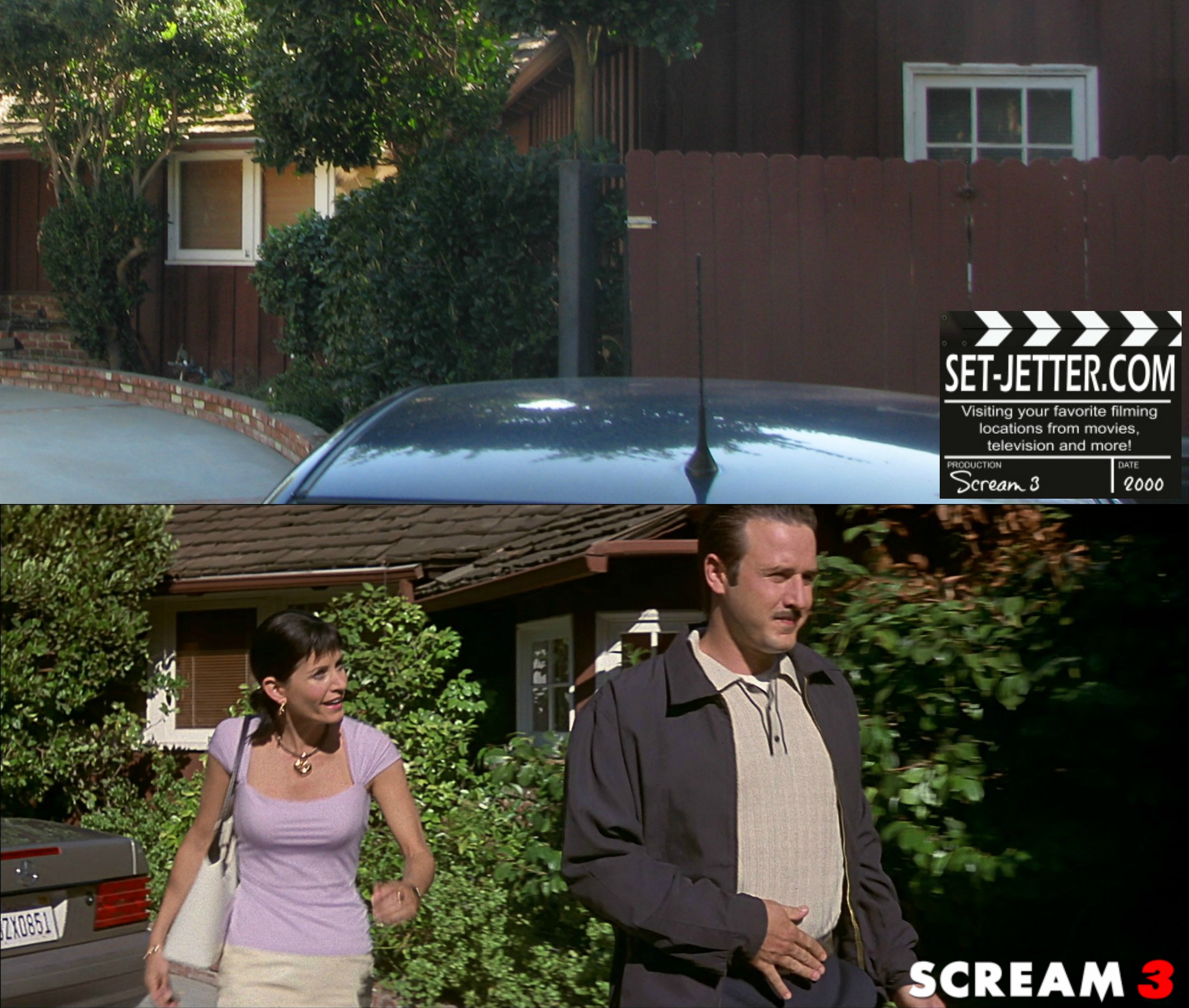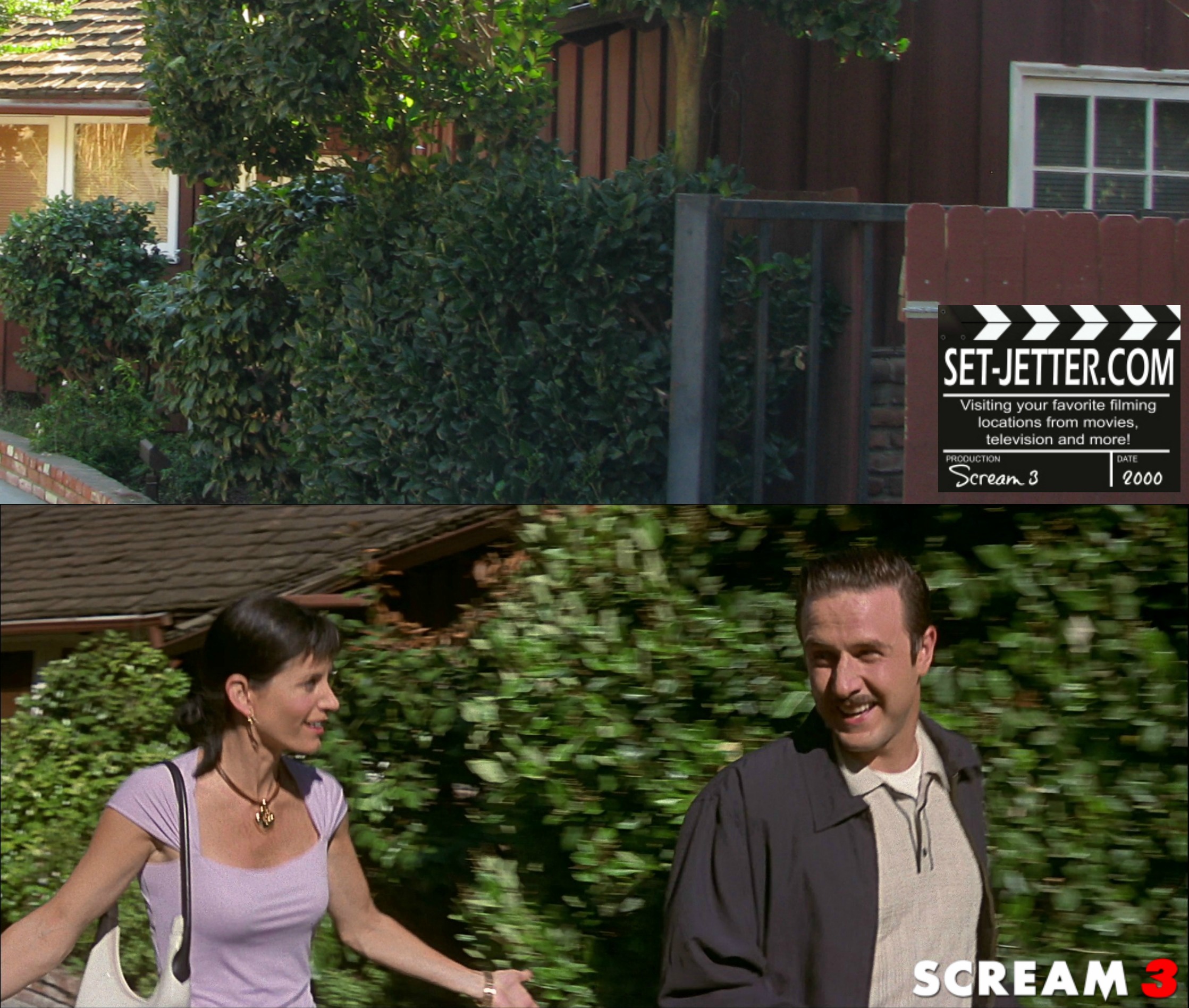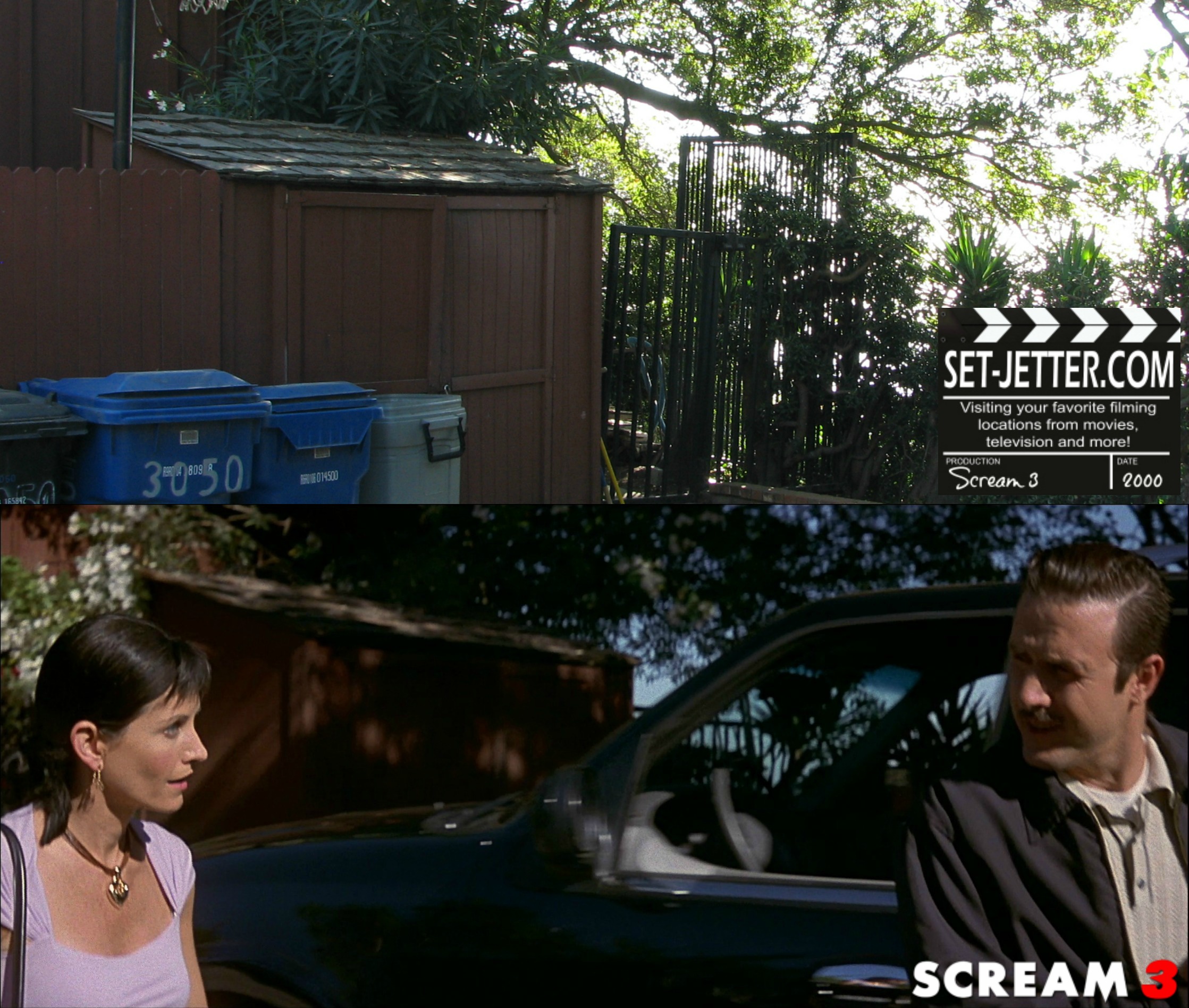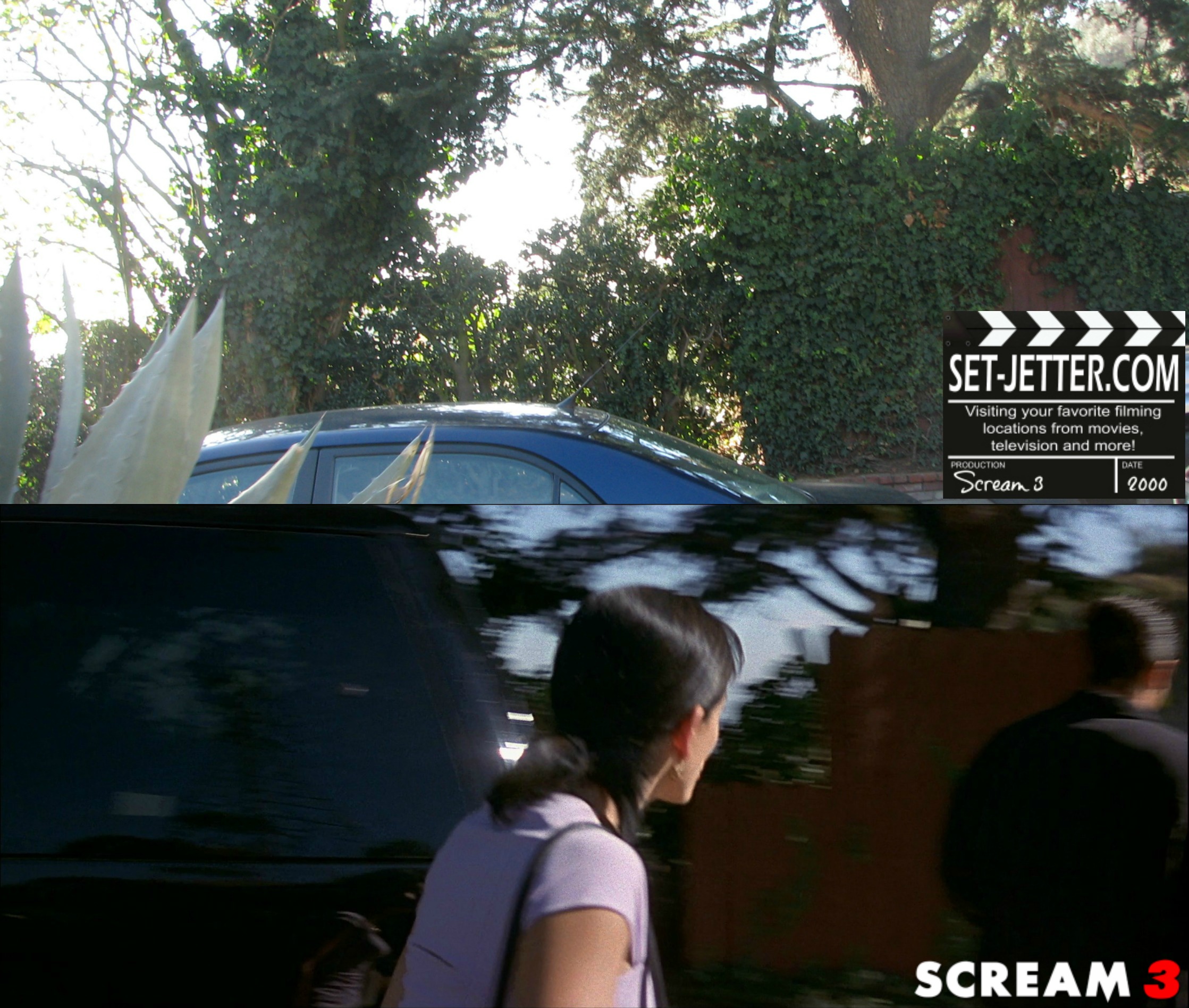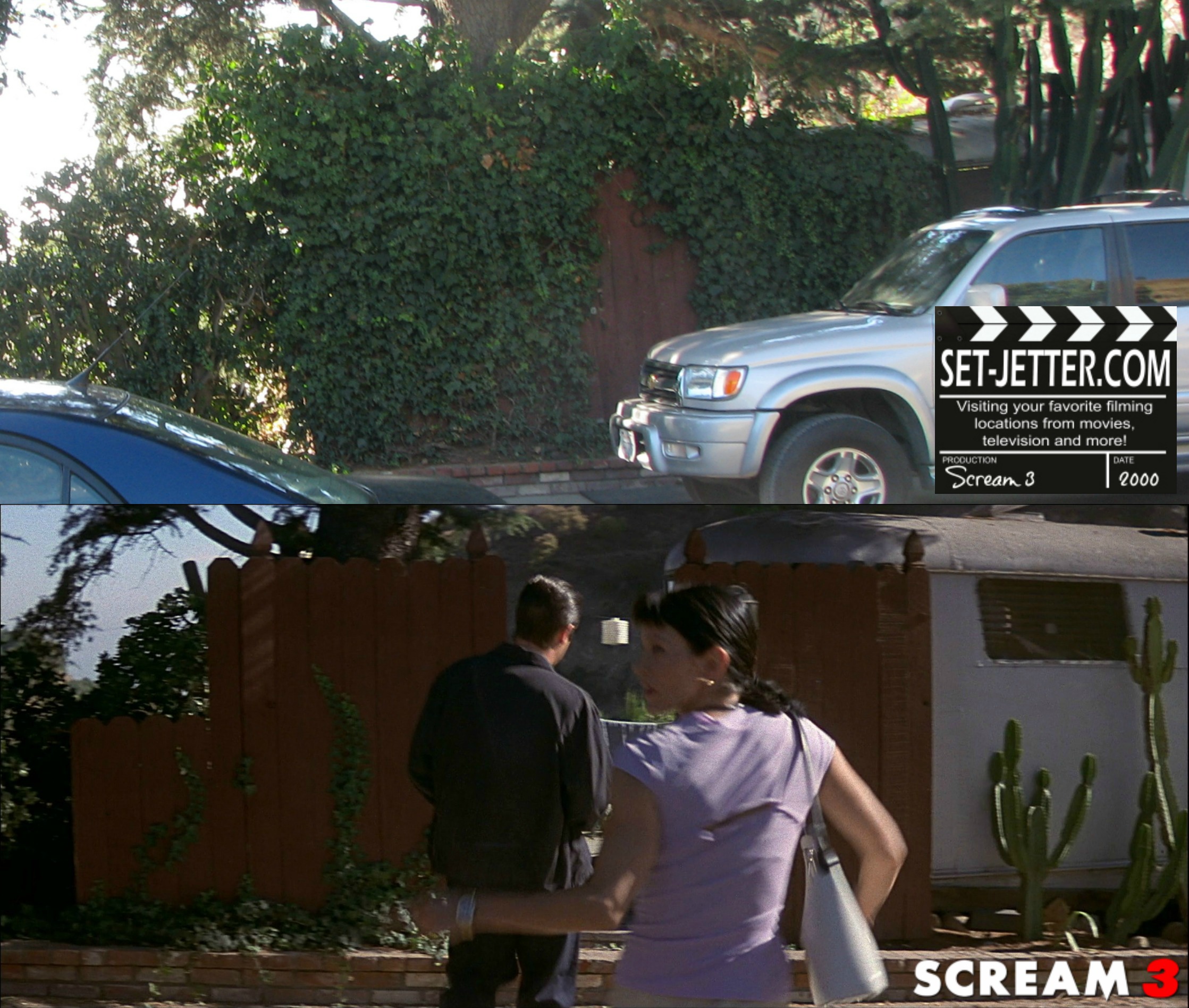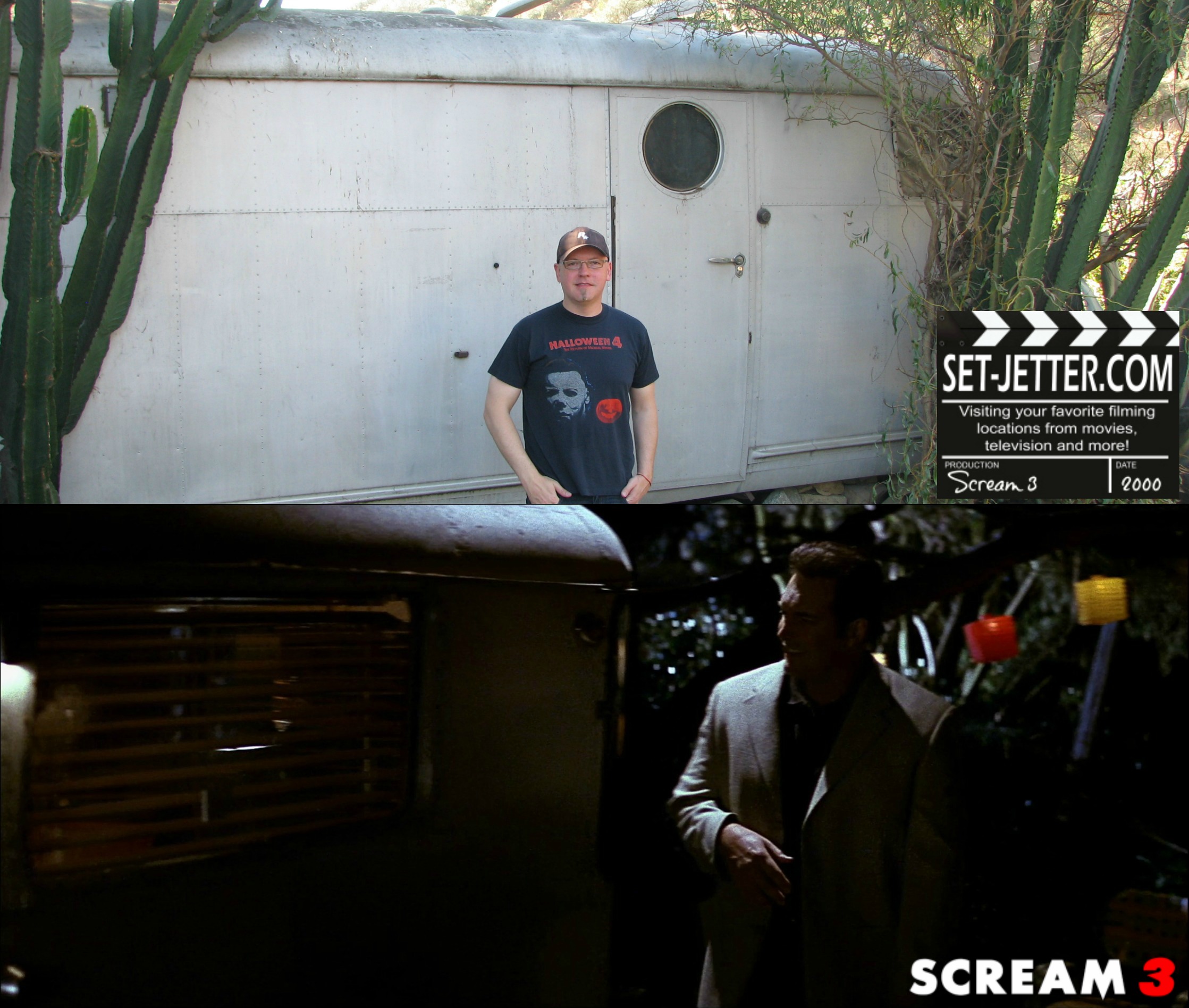 Other locations in the film include Sidney's home at 21914 Gold Stone Road in Topanga, Milton's office at 2404 Wilshire Boulevard in Los Angeles, and Milton's mansion at the Canfield Moreno Estate at 1923 Micheltorena Street, also used in horror favorite, Halloween: H20. Below are a few of the cast members I have met throughout the years.