When the ninth entry in the Friday the 13th series, Jason Goes To Hell, was released 13 years after the original, I thought it would be the perfect coda for the series. Maybe expectations were too strong or just simply wrong, but it didn't do much for me. In retrospect, I have to give them some credit for trying something different, but for a series dependent on formula, it ended up failing.
The Voorhees house was found a while ago by fans. By the time I got to it a few years ago, it was under some major construction, but the main front of the house remains the same. It is located at 24035 Eagle Mountain Street in West Hills, California.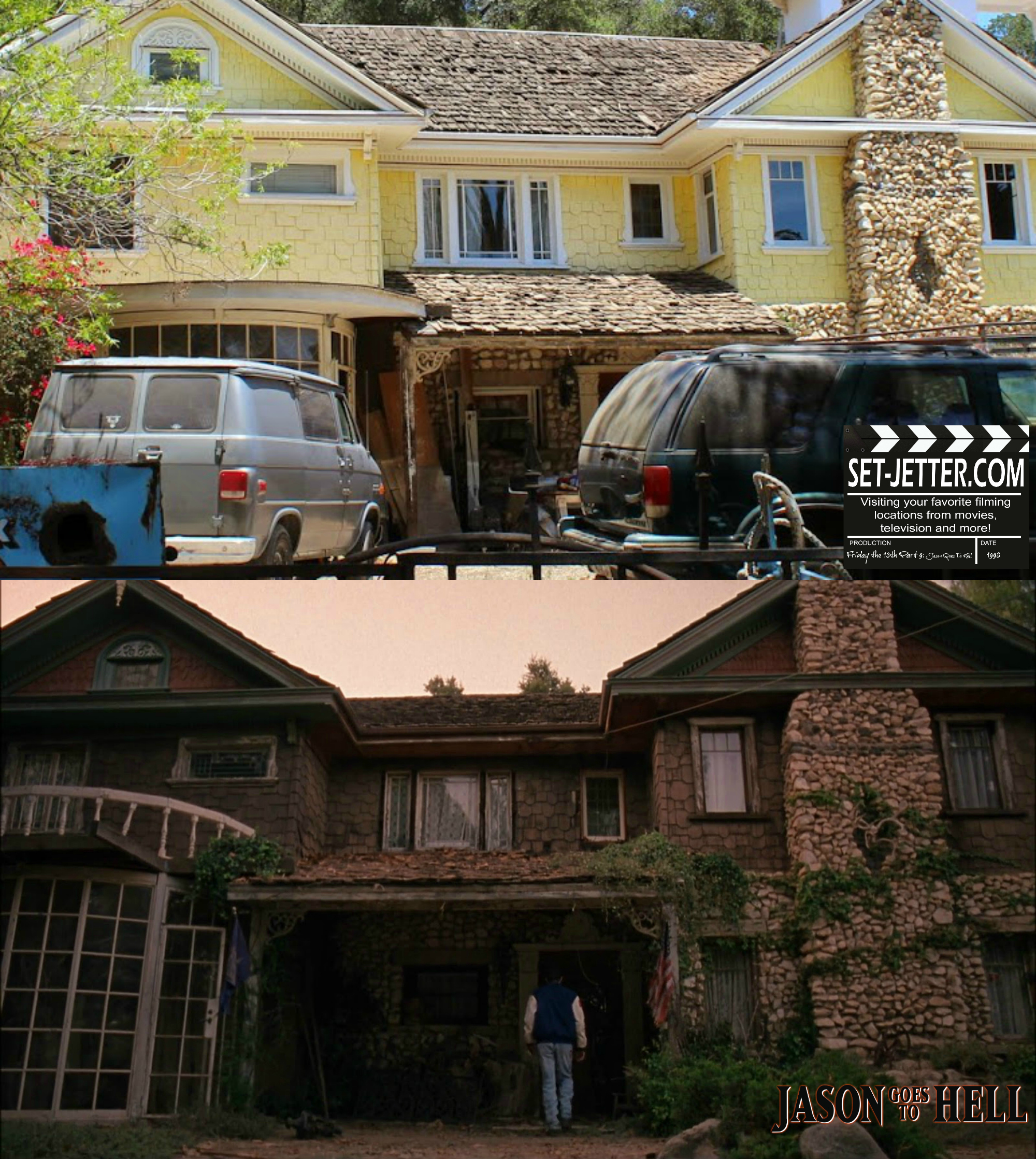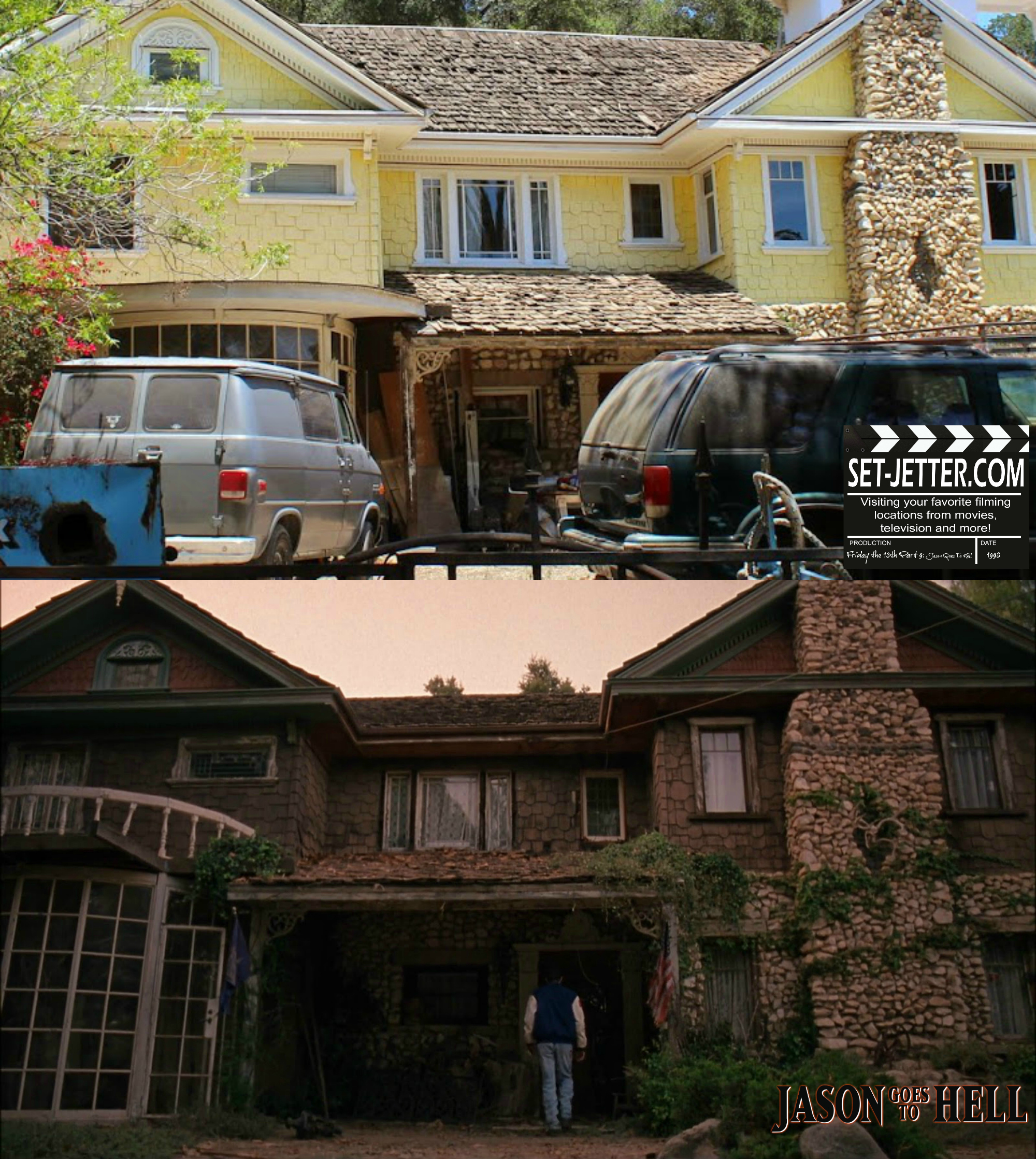 Thanks to actress, Rusty Schwimmer, for guiding me to the right area to track down Joey B's Diner. It was not a diner at all, but an abandoned car dealership at the time. It is now an auto collision center, and while the inside has been completely gutted and renovated, the exterior is mostly the same. It is located at 299 East Thousand Oaks Boulevard in Thousand Oaks, California.